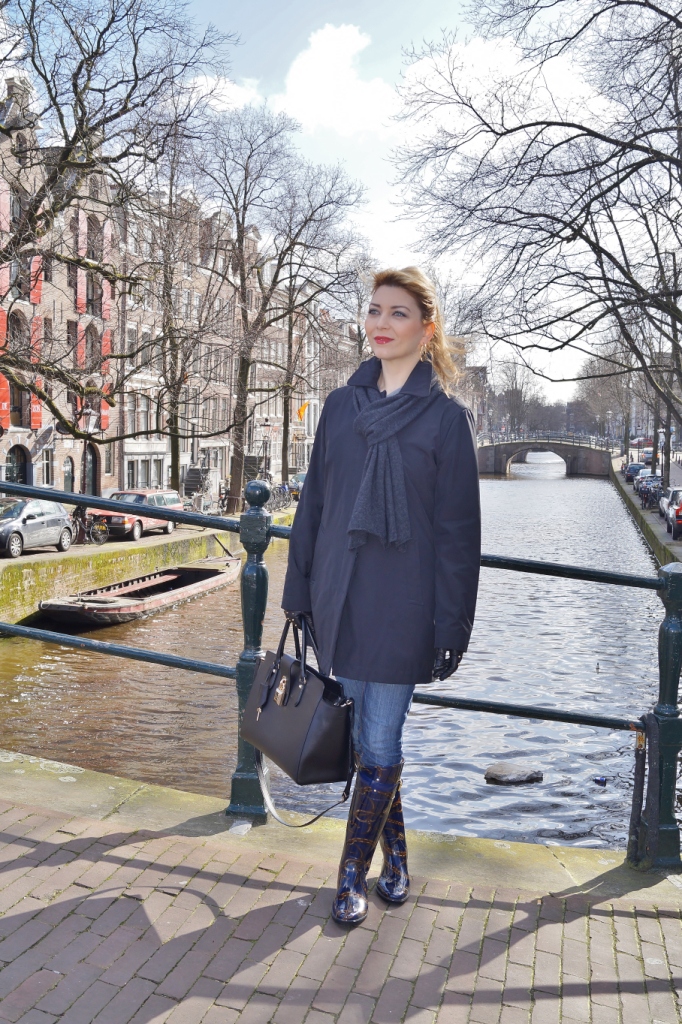 Ich bin der Meinung, Mode soll tragbar und der Örtlichkeit angemessen sein. Nachdem ich am ersten Tag gemerkt habe, dass auf den Amsterdamer Straßen Highheels keine so gute Idee sind ("In Overknees und Trenchcoat durch Amsterdam"), habe ich am nächsten Tag auf bequemere Kleidung umgestellt. Vor allem, da wir so viel sehen und alles zu Fuß erreichen wollten, um bloß keine der schönen Straßenwinkel oder anderen Details zu verpassen.  Da das Wetter in Amsterdam sehr wechselhaft war, waren die schicken Gummistiefel genau das Richtige. Unsere Bummeltour begannen wir an der Ecke Reguliersgracht und Herengracht, von wo man 15 aufeinanderfolgende Brücken sehen kann, die zu den Sehenswürdigkeiten Amsterdams gehören. Dann sind wir an der Magere Brug ("Magere Brücke") vorbei gegangen. So unscheinbar die Brücke am Tag ist, umso schöner strahlt sie mit über Tausend Lichtern versehen am Abend. Die Brücke war bereits in vielen Filmen vertreten, auch in dem James-Bond-Film Diamantenfieber (1971). Nicht weit weg befindet sich die Dutch National Opera & Ballet und Blauwbrug ("Blaubrücke"), deren Laternen mit der vergoldeten österreichischen Kaiserkronen geschmückt sind.  Es gibt sehr viele Brücken in Amsterdam und alle sind sie nummeriert. Unsere "Brückentour" haben wir im Café Americain des Amsterdam American Hotels mit einem flammenden Crème Brûlée abgeschlossen. Mehr von meinen Amsterdamer Erlebnissen könnt ihr auch auf meinem Instagram folgen.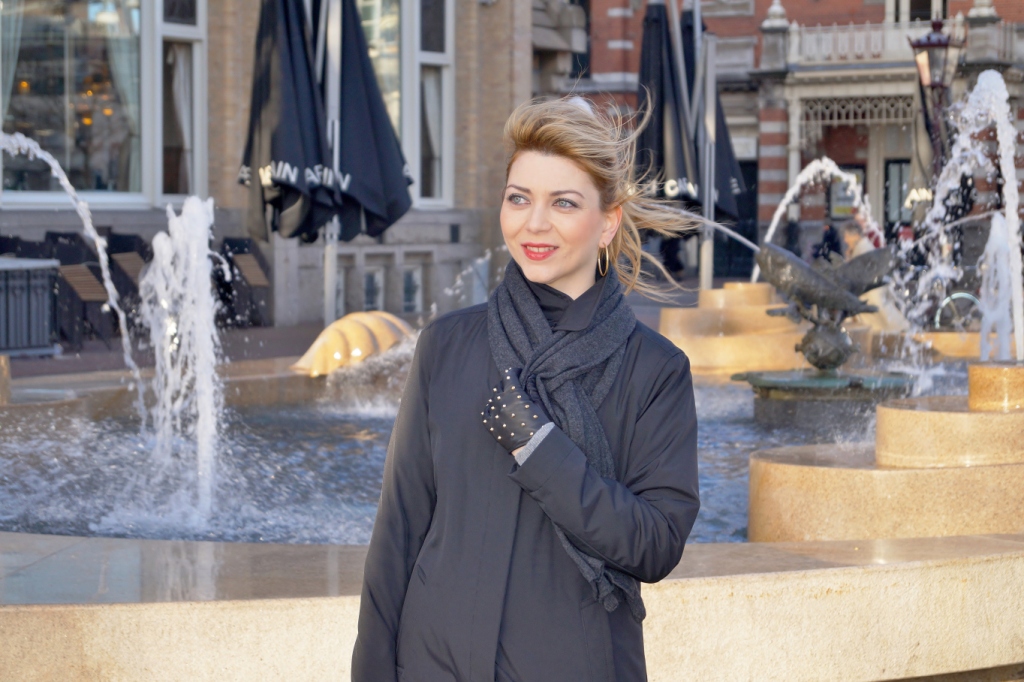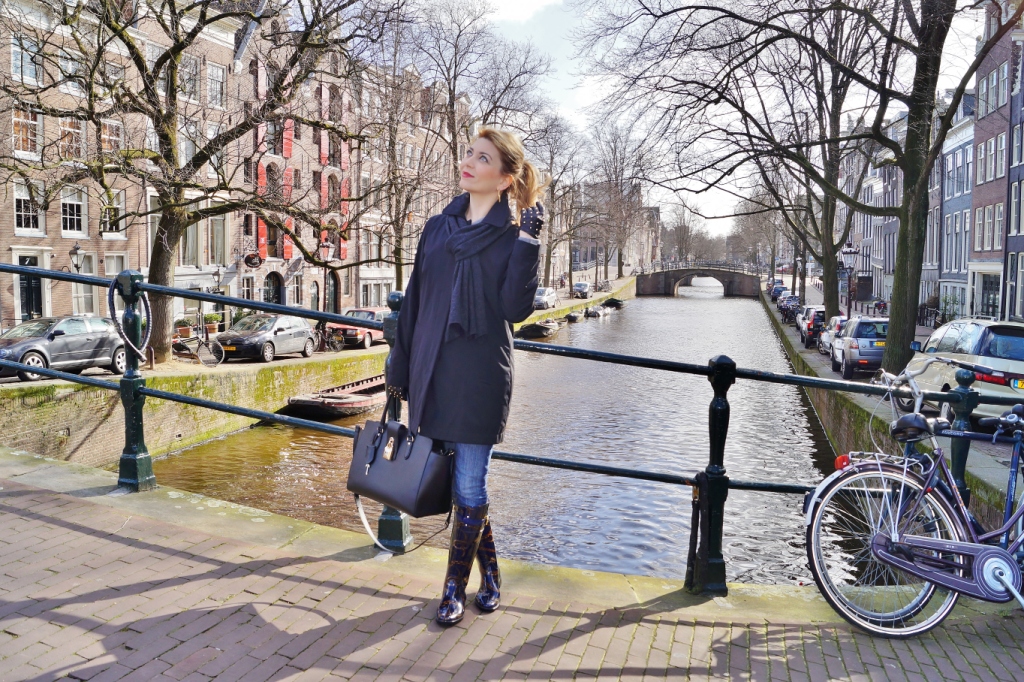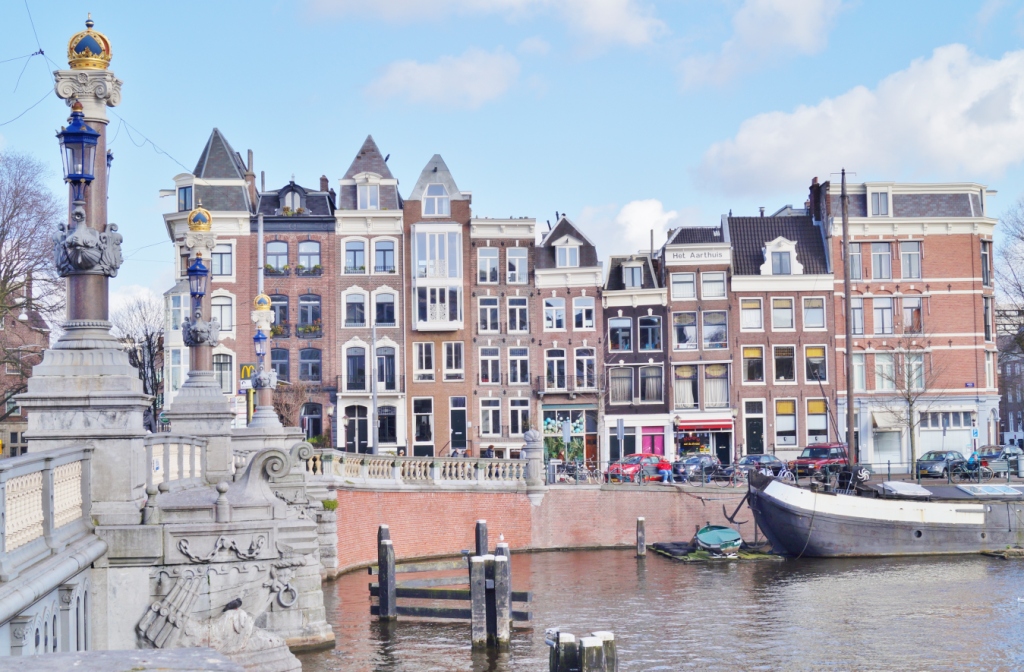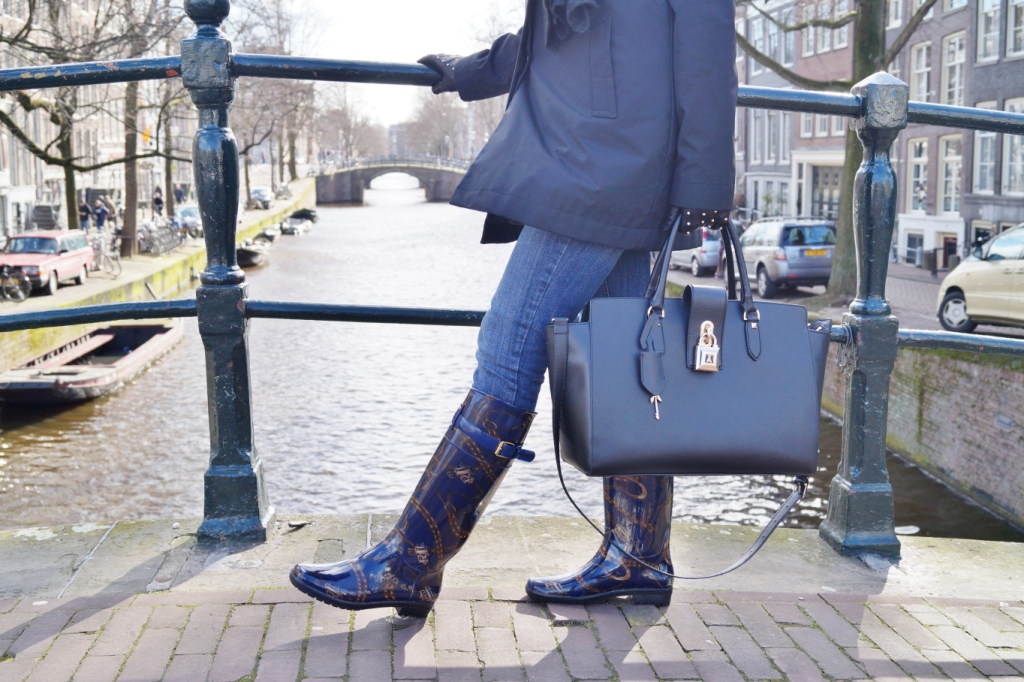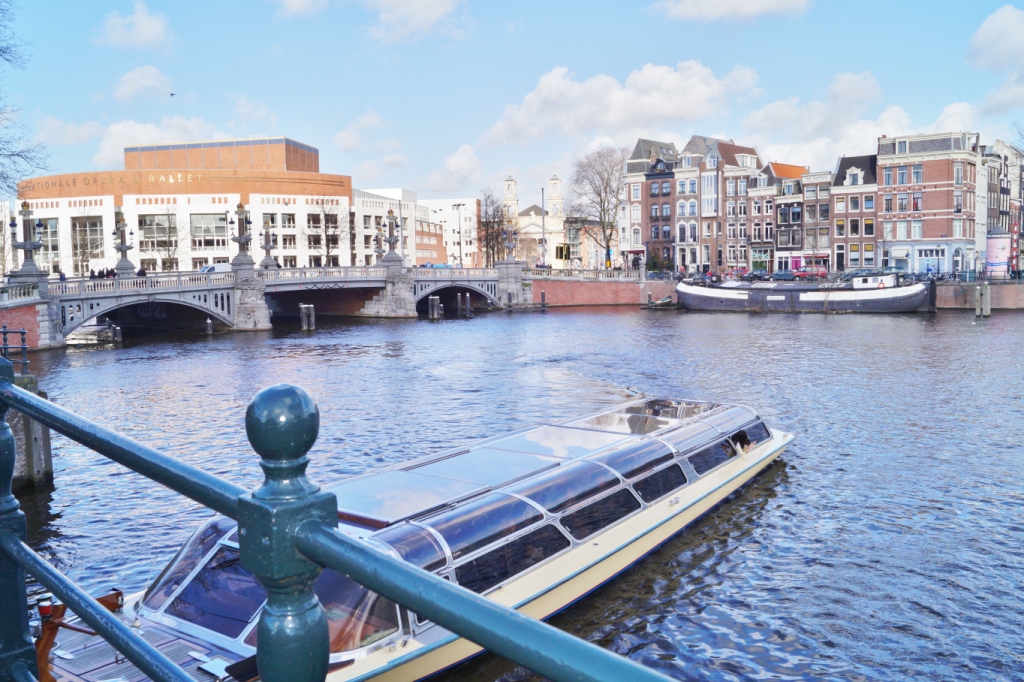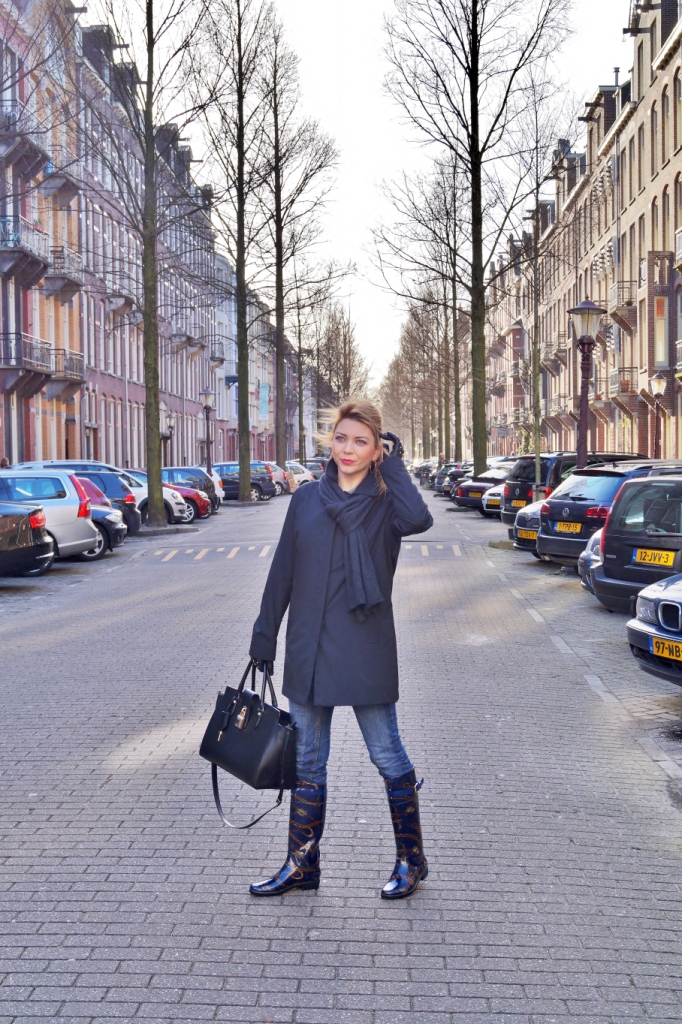 Ralph Lauren Gummistiefel, Patrizia Pepe Tasche, GAP Regenjacke, Strenesse Schal, Mario Portolano Handschuhe, Mango Jeans
ENGLISH: Bridges of Amsterdam
I think fashion should be wearable and appropriate to the locality. After I noticed that heels are not a good idea ("In Over-the-Knee Boots and Trench Coat through Amsterdam") for the Amsterdam's streets, I changed my clothes to more comfortable ones the next day. Especially since we wanted to walk much, just not to miss the beautiful street corners or other details. As the weather was very changeable in Amsterdam, the chic wellingtons were just right. We began our tour from the corner of the Reguliersgracht and the Herengracht, from where you can see 15 consecutive bridges that belong to attractions of Amsterdam. Then we went over to the Magere Brug ("Skinny Bridge"). So insignificant is the bridge on the day, so beautiful it is with more than thousand lights in the evening. The bridge was already seen in many films, as well as in the James Bond film "Diamonds Are Forever" (1971). Not far way there are the Dutch National Opera & Ballet and Blauwbrug ("Blue Bridge"), which lanterns are decorated with gilded Austrian imperial crowns. There are many bridges in Amsterdam and all of them are numbered. Our "Bridge Tour" we completed in Café Americain of Amsterdam American Hotel with a flaming Crème Brûlée. More of our Amsterdam experiences you can follow on my Instagram.