Ein Muss bei einem Saint Tropez Urlaub ist das Dior Haus, das über das Restaurant Dior des Lices à Saint-Tropez verfügt. Somit könnt ihr nicht nur ein schönes Shopping in der Dior Boutique durchführen, sondern auch eure Shoppingtour mit einer Tasse Kaffee, Tee oder einem Dinner abrunden. Das Restaurant befindet sich in einem wunderschönen kleinen Garten vor dem Dior Haus mit einem herrlichen Ausblick auf das architektonisch schöne Dior Gebäude selbst, sowie auf die farbenfrohen hübschen Häuser der Rue François Sibilli. Die Karte des Restaurants ist klein, aber gut sortiert.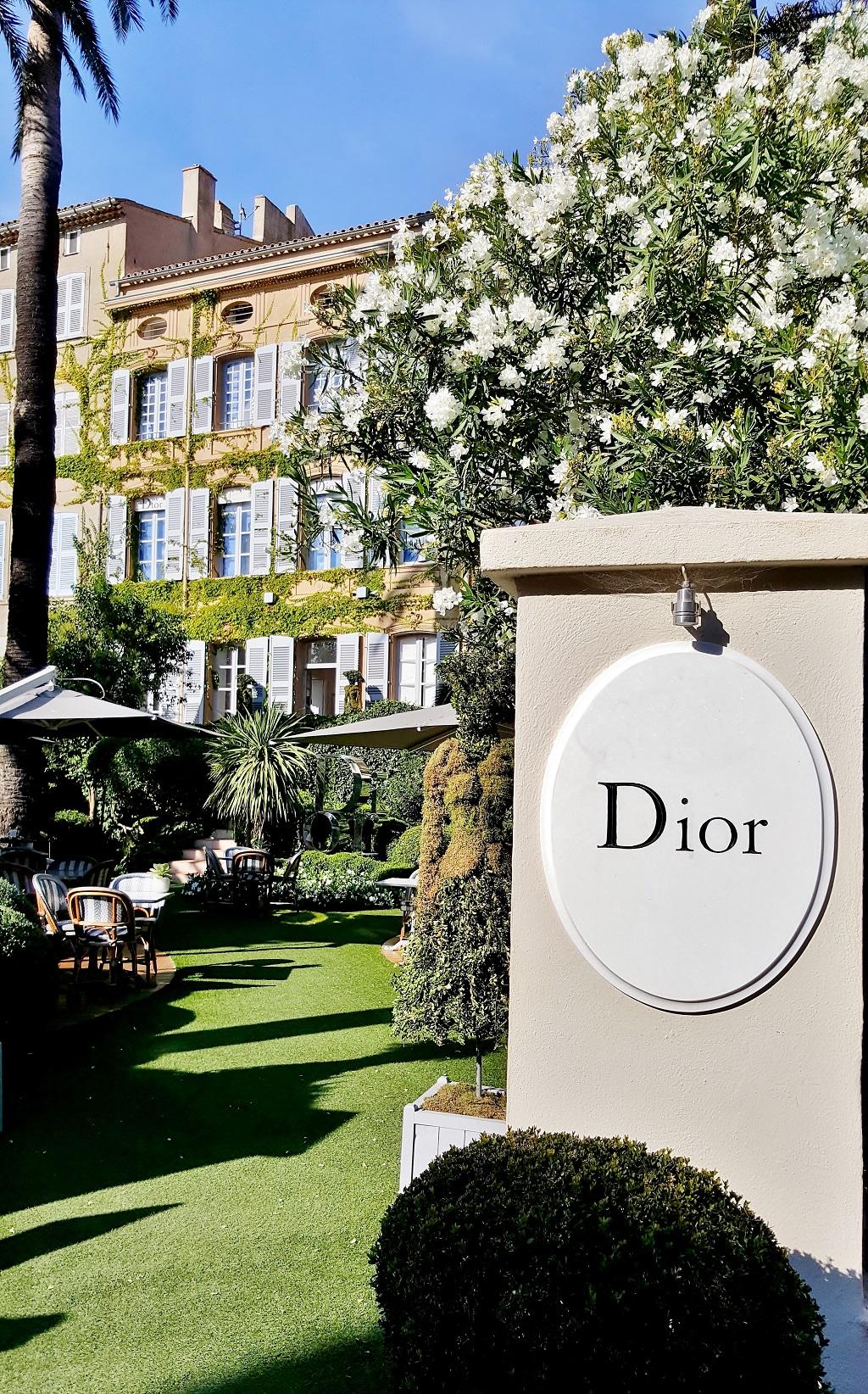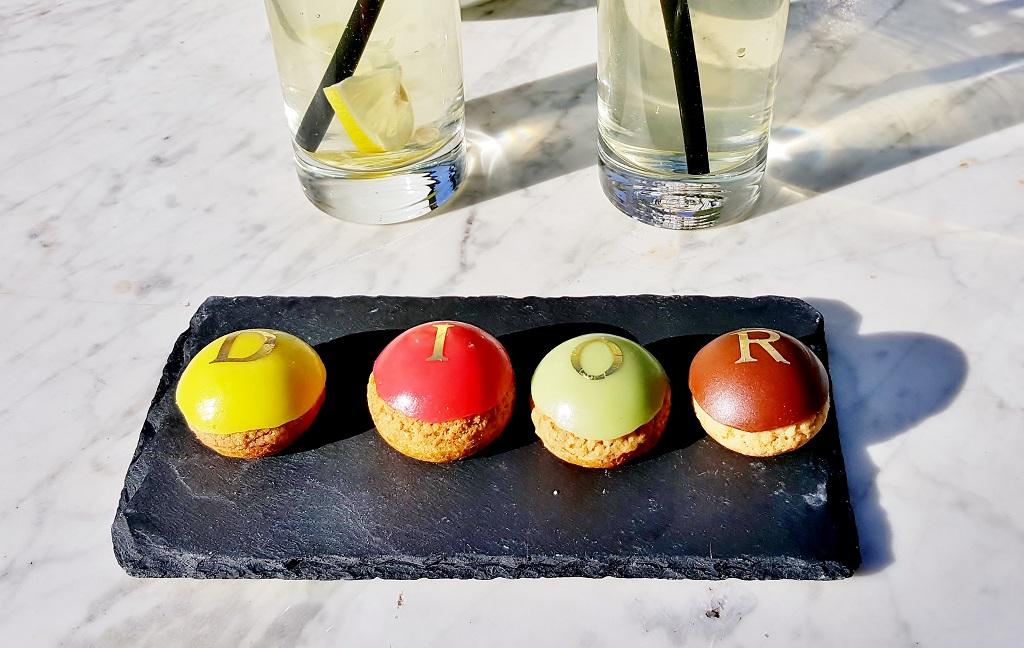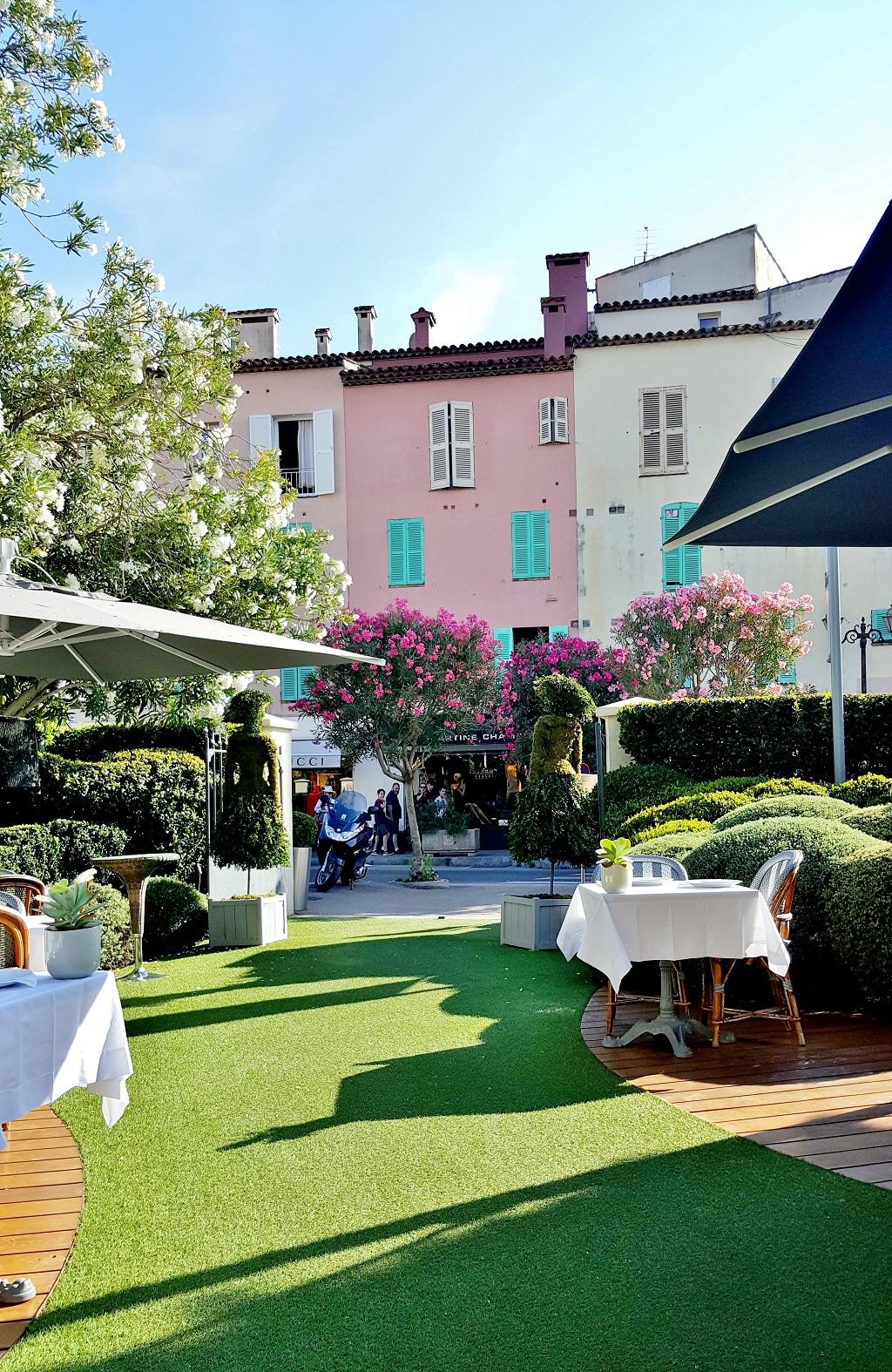 Nach dem Besuch im Club 55 (Bericht Le Club 55 – St. Tropez Summer Vibes hier) haben Thorsten und ich unsere "Tea-Time" im Dior des Lices à Saint-Tropez verbracht. Da es heiß war, haben wir uns statt einem Tee oder Kaffee lieber Limonade mit einer Reihe kleiner Küchlein, deren Name ich mir leider nicht merkte – die mich aber an Mini-Eclairs erinnert haben, dazu bestellt. Jedes Mini-Eclair war mit einer anderen Füllungen ausgestattet. Sehr schön dekoriert und serviert. Hier könnt ihr eine ganz eigene St. Tropez Stimmung erfahren.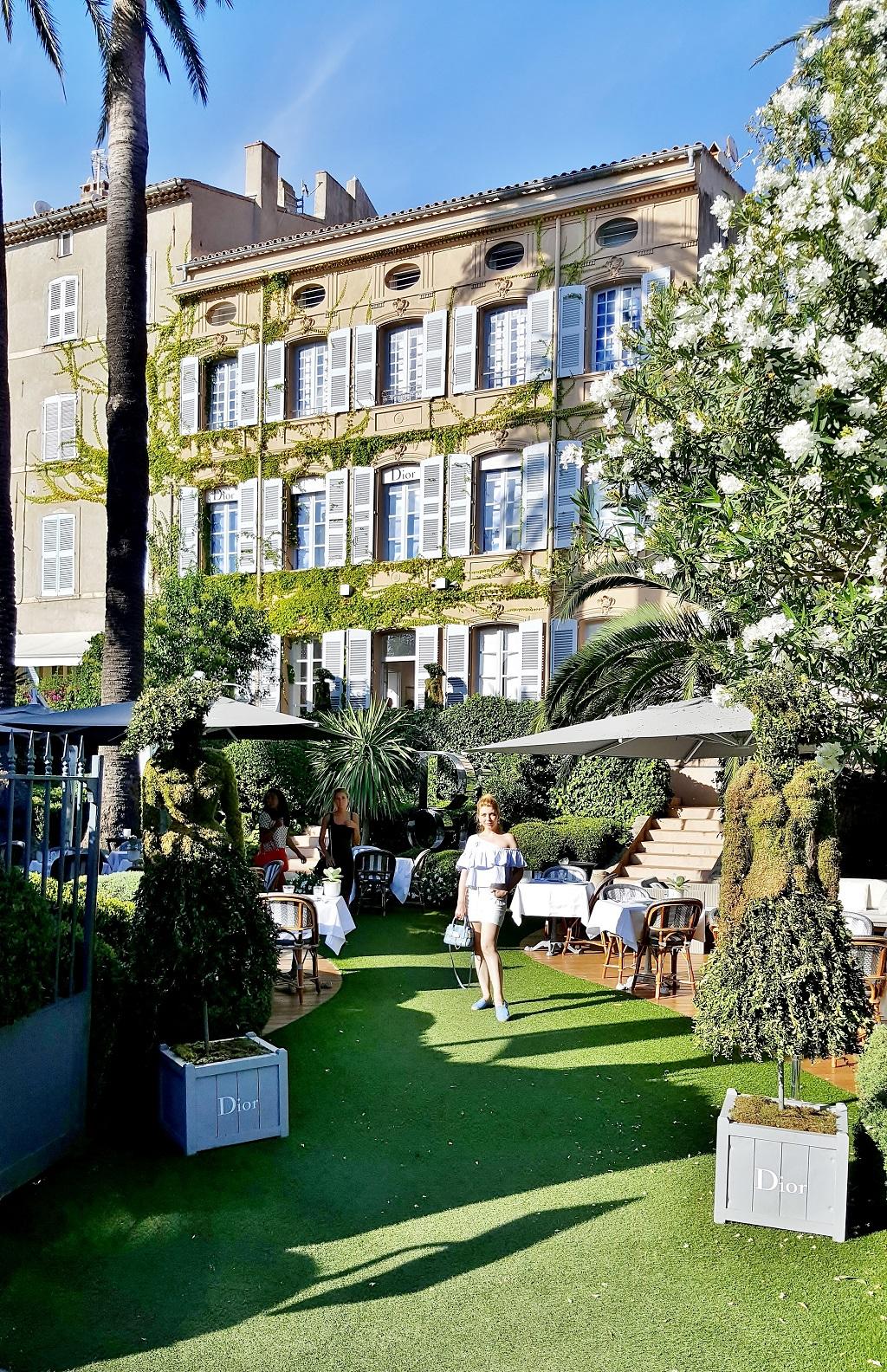 Tory Burch Earrings, Chanel Brooch, Zara Top, Paul & Joe Shorts, Dsquared2 Bag, Espadrilles
ENGLISH: Dior des Lices à Saint-Tropez
A must for Saint Tropez holidays is the Dior house, which has the restaurant Dior des Lices à Saint-Tropez. Thus, you can not only do a nice shopping at the Dior Boutique, but also top off your shopping tour with a cup of coffee, tea or a dinner. The restaurant is located in a beautiful little garden in front of the Dior house with a magnificent view of the architecturally beautiful Dior building itself, as well as the colorful, pretty houses of Rue François Sibilli. The menu of the restaurant is small but well sorted.
After visiting the Club 55 (report Le Club 55 – St. Tropez Summer Vibes here), Thorsten and I spent our "tea time" at the Dior des Lices à Saint-Tropez. Since it was hot, instead of tea or coffee, we preferred to drink lemonade with a row of small cakes, those name I unfortunately did not notice – but which reminded me of mini-eclairs. Each mini-eclair was equipped with a different filling. Very nicely decorated and served. Here you can experience a very special St. Tropez atmosphere.