Am 23. Januar 2020 hat das Bankhaus August Lenz den roten Teppich für seine Gäste anlässlich des Neujahrempfangs ausgelegt. Im Rahmen des Neujahrsempfangs präsentierte Designerin und Künstlerin Yuliya Savytska ihre Kunstwerke in der Kategorie Schmuck & Accessoires. Während der Präsentation wurden die ersten Yuliya Savytska YS Haute Couture Abendtaschen "Flying Crane" und "Flying Scarab" zum ersten Mal vorgestellt. Die Haute Couture Abendtaschen mit dimensionaler Juwelierstickerei wurden komplett per Hand angefertigt. Kein einziger Maschinenstich! Unter Anwendung zahlreicher verschiedener Techniken, beginnend mit dem Bezug des Seide-Viskose Samtstoffs über den Stickereirahmen, der Übertragung der Zeichnung auf den Stoff, dimensionaler Handstickerei mit Swarovski Kristallen, französischen und italienischen Pailletten, Mikroperlen, Straussfedern und anderen Materialien bis zur Schneiderei und Vernähung aller Elemente, wurde alles per Hand gemacht. Jedes Element wurde genau überlegt, es gibt sogar ein Kreditkartenfach in den kleinen, geräumigen Abendtäschchen. Ein wahres Kunstwerk!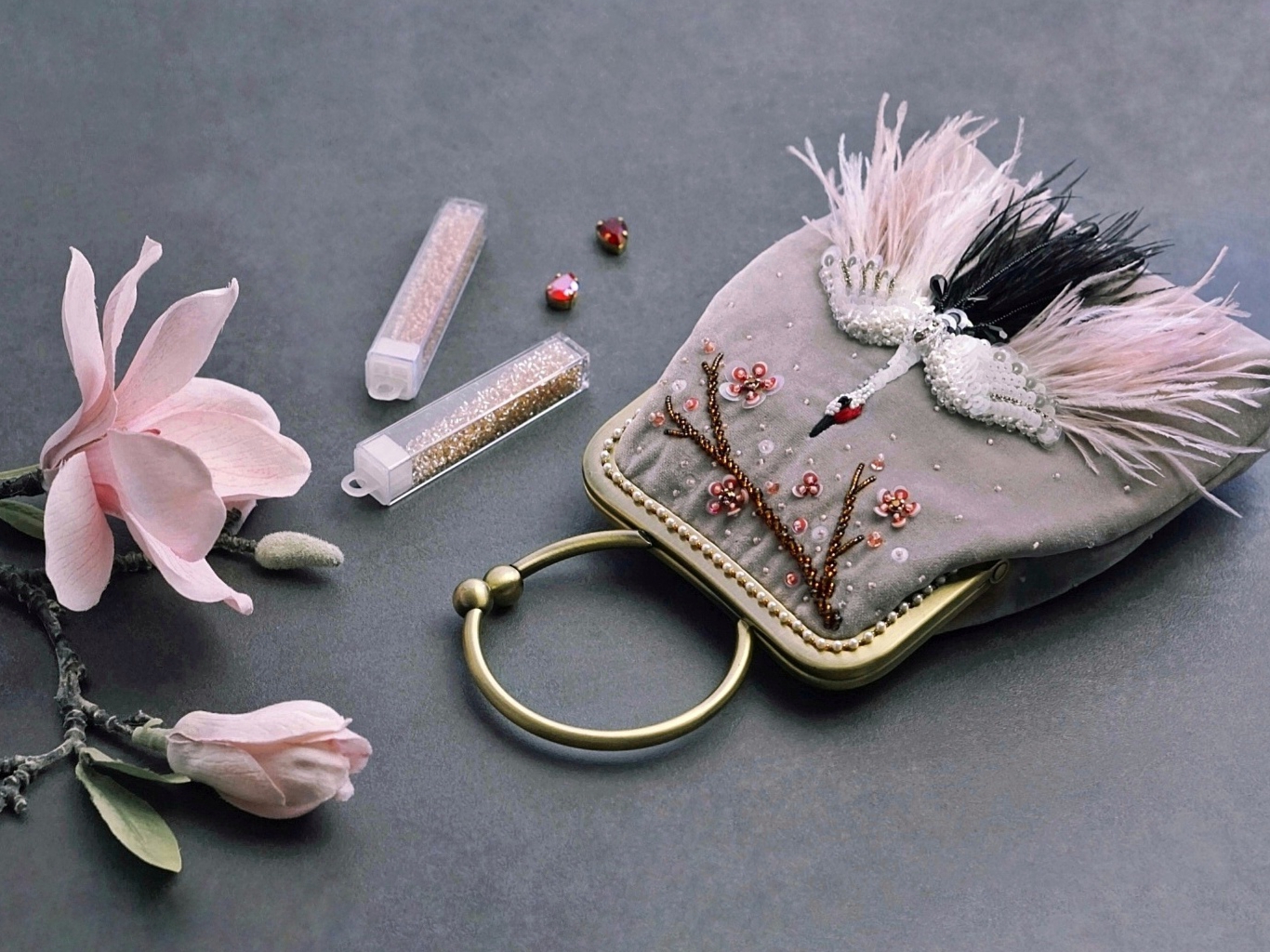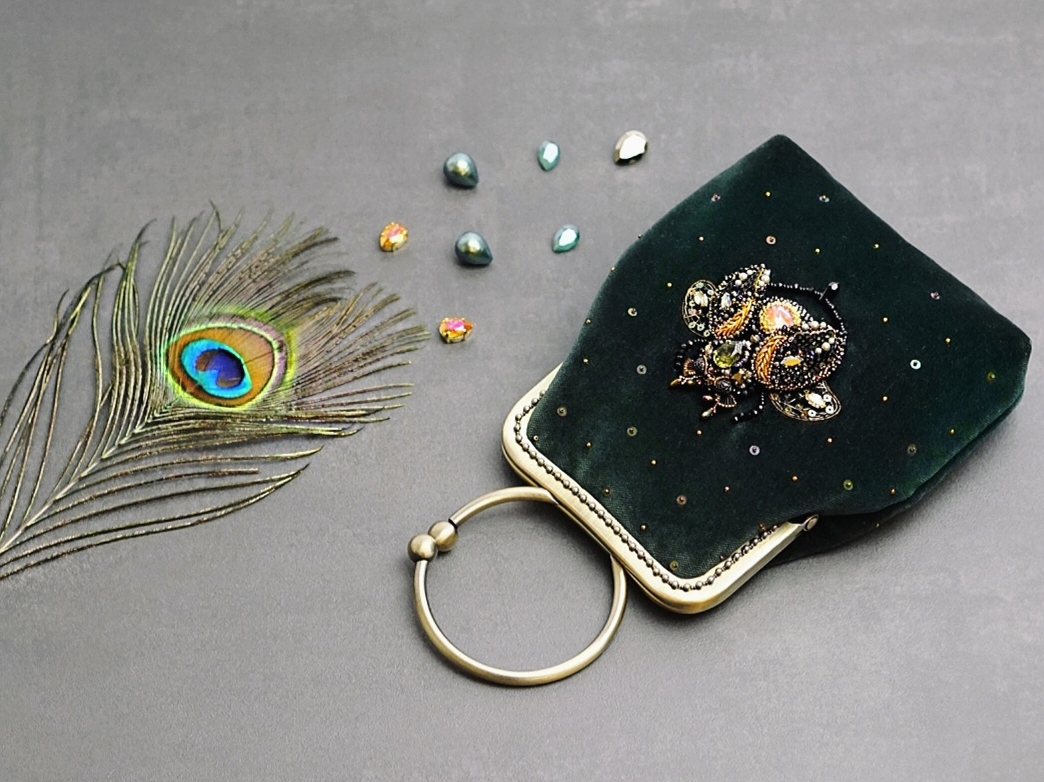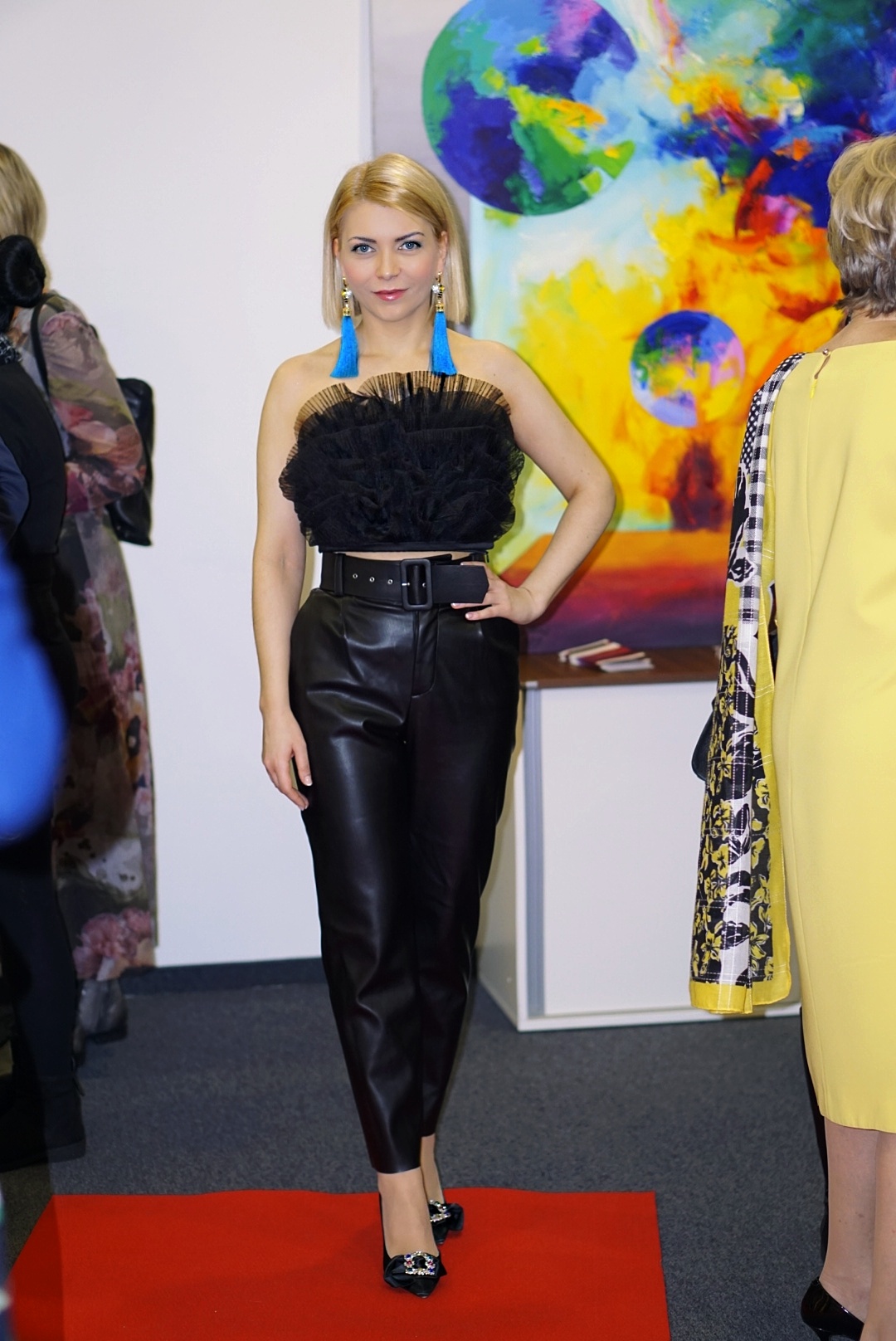 ENGLISH: Yuliya Savytska YS Exhibition, Bankhaus August Lenz, Hamburg, 23.02.20
On January 23, 2020, Bankhaus August Lenz laid out the red carpet for its guests on the occasion of the New Year's reception. As part of the New Year's reception, designer and artist Yuliya Savytska presented her artworks in the category Jewelry & Accessories. The first Yuliya Savytska YS Haute Couture evening bags "Flying Crane" and "Flying Scarab" were presented for the first time during the presentation. The haute couture evening bags with dimensional jewelery embroidery were made entirely by hand. Not a single machine stitch! Using numerous different techniques, starting with the covering of the silk-viscose velvet over the embroidery frame, the transfer of the drawing to the fabric, dimensional hand embroidery with Swarovski crystals, French and Italian sequins, sead beads, ostrich feathers and other materials, and finishing with tailoring and sewing of all elements also by hand. Every element has been carefully considered, there is even a credit card pocket in the small, spacious evening bags. A real work of art!