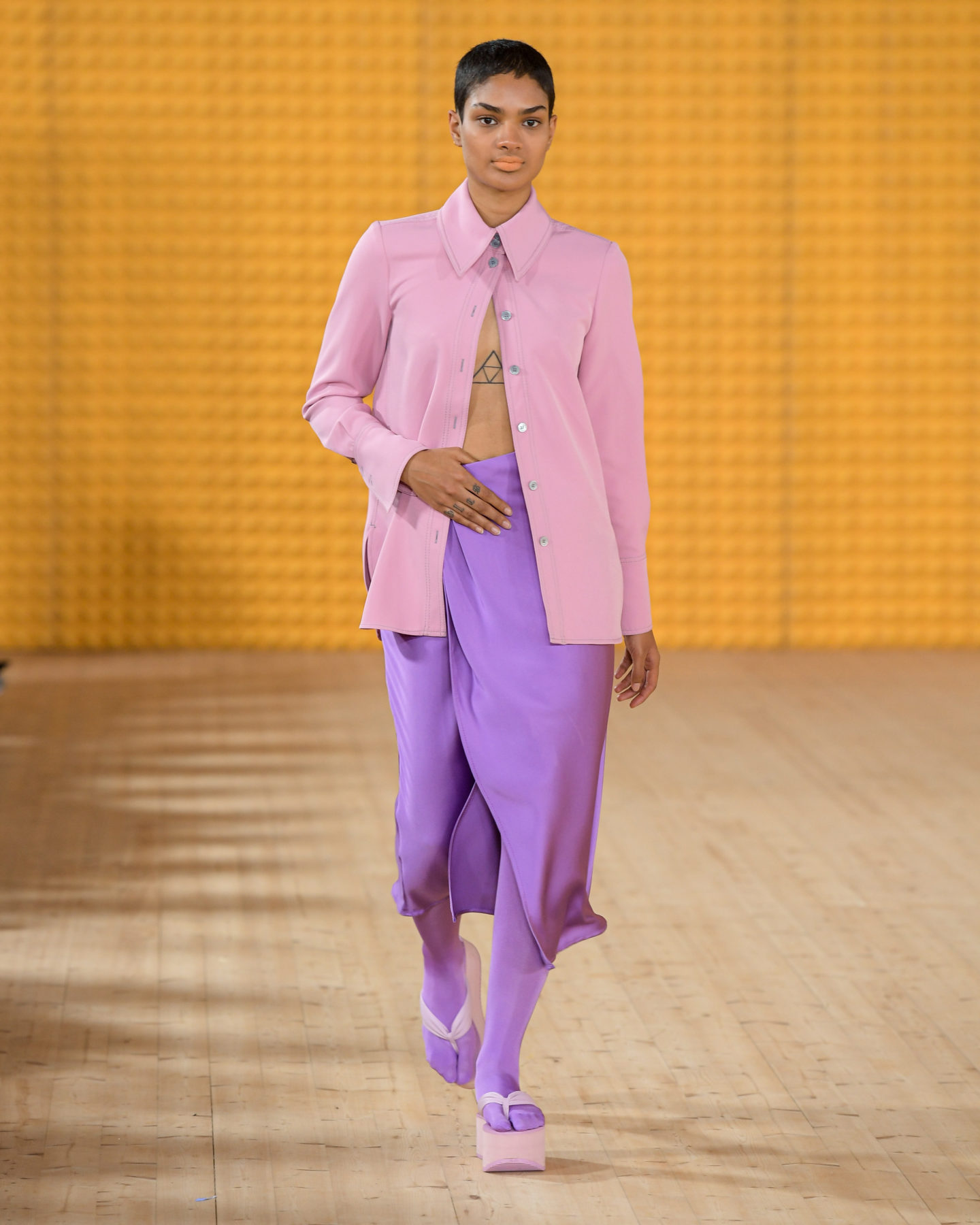 Stine Goya präsentiert "ON AIR" – eine Reinterpretation berühmter Installationen des Künstlerduos Christo & Jean Claude. Die Projekte der Verhüllungskünstler sind überwältigend, und doch flüchtig. Sie zwingen ihren Betrachter, Schönheit und Freude in einem unerwarteten Kontext zu erleben.
Mit "ON AIR" versucht Stine Goya, genau dieses Gefühl zu transportieren und bringt fünf aufstrebende Künstler des Kopenhagener Labels Escho Records zusammen, die zum ersten Mal gemeinsam auftreten und eine völlig neue und improvisierte Vision erschaffen.
In dieser Saison fesselt Stine Goya ihr Publikum durch die Augen von Christo & Jean Claude mit einer unerwarteten Synergie aus Band, Publikum und Runway Looks und kreiert so eine visuelle Erfahrung, die einmalig für die Kopenhagen Fashion Week ist.




























Photo © Agency V
ENGLISH: STINE GOYA AW20 – COPENHAGEN FASHION WEEK
Stine Goya presents "ON AIR" – a reinterpretation of famous installations by the artist duo Christo & Jean Claude. The wrapping artist's projects are overwhelming, yet fleeting. They force their viewer to experience beauty and joy in an unexpected context.
With "ON AIR" Stine Goya tries to convey exactly this feeling and brings together five up-and-coming artists from the Copenhagen label Escho Records, who appear together for the first time and create a completely new and improvised vision.
This season, Stine Goya captivates her audience through the eyes of Christo & Jean Claude with an unexpected synergy of band, audience and runway looks, creating a visual experience that is unique to Copenhagen Fashion Week.