Cannes ist für seine jährlich stattfindenen internationalen Filmfestspiele weltweit bekannt. Auch wir ließen uns Cannes nicht entgehen. Nach einem Tag in St. Tropez (Bericht "Le Club 55 – St. Tropez Summer Vibes" hier und "Dior des Lices à Saint-Tropez" hier), haben wir den Abend in Cannes bei einem Privat Event am Pool im Hotel Martinez verbracht. Das Hotel liegt direkt am Strand, man kann dort einen herrlichen Sonnenuntergang bewundern. Meinen St.Tropez Look habe ich dann im Hotel durch meinen Abend Look in einem leichten Maxikleid ausgetauscht. Mein Kleid ist trotzdem in einem zum Motto "Meer, Strand und Pool Party" passenden Stil geblieben.
Das war unsere letzte Destination an der Côte d'Azur bevor wir am nächsten Tag nach Hause abreisten. Es war eine erlebnisreiche Reise mit sehr vielen Sehenswürdigkeiten und Events. Wir haben uns nicht gelangweilt. Uns war sogar die Zeit etwas knapp, sodass wir es nicht wirklich geschafft haben, einfach ein paar Tage nur am Strand rumzuliegen. Aber ehrlich gesagt, so etwas wäre auch nicht für mich, da ich immer eine Gelegenheit ergreife, möglichst viel Neues zu entdecken und neue Menschen kennenzulernen, vor allem auf den Reisen.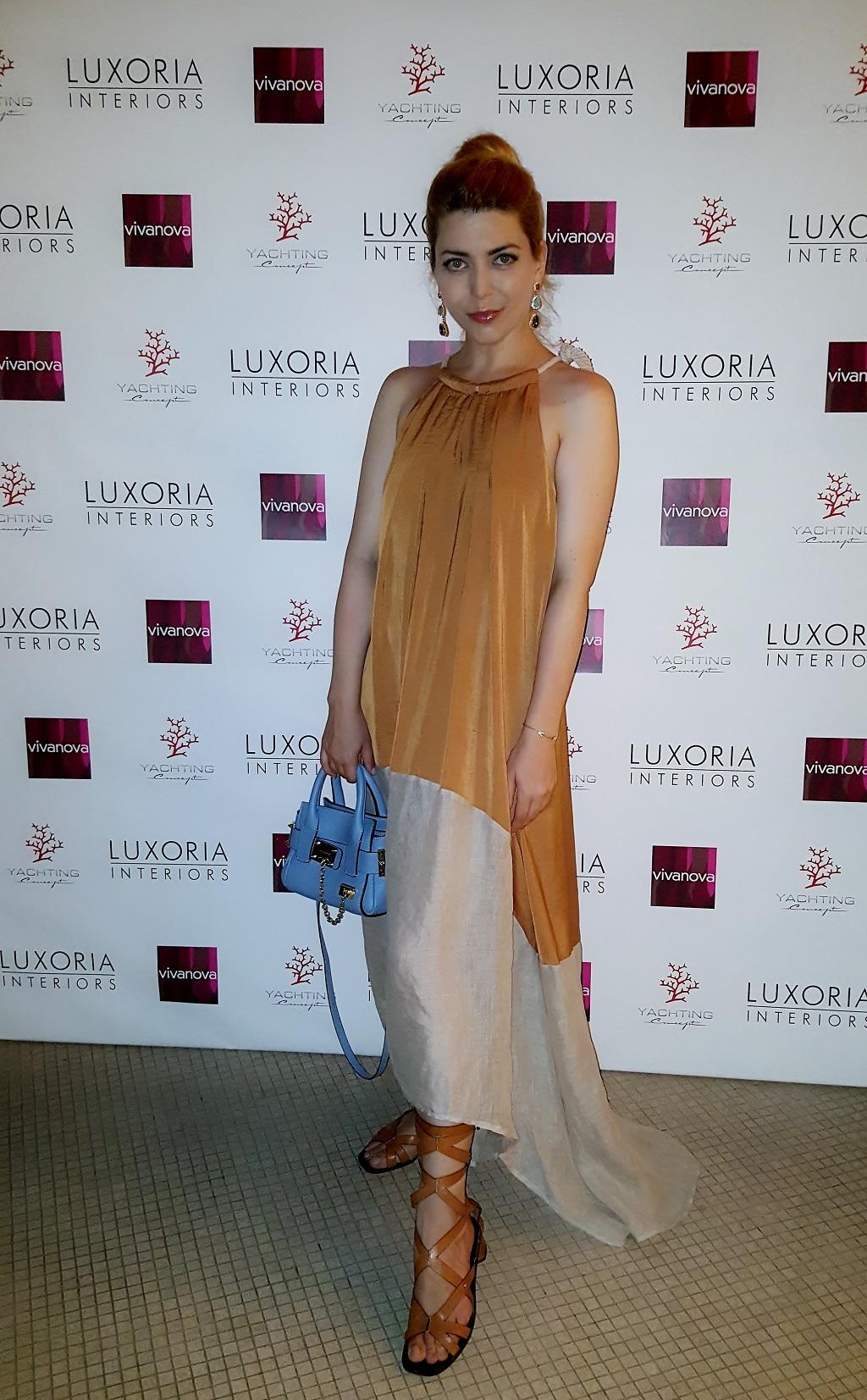 Dsquared2 Bag, Weili Zheng Dress, Eight Sandals, Cadenzza Earrings
ENGLISH: Cannes – Private Event at Martinez
Cannes is known all over the world for its annual international film festivals, so we made sure to pay it a visit. After a day in St. Tropez (report "Le Club 55 – St. Tropez Summer Vibes" here and "Dior des Lices à Saint Tropez" here) we spent the evening in Cannes at a private event at the pool in the Hotel Martinez. The hotel is right on the beach, you can admire a beautiful sunset from out there. In the hotel I exchanged my St.Tropez look for my evening look with a light maxi dress. My dress still remained in an appropriate style for the sea, beach and pool party.
This was our last destination on the Côte d'Azur before we left home the next day. It was an exciting trip with many sights and events. We were not bored, in fact we did not really manage to spend a few days just sitting on the beach. But frankly, that would not be for me, as I always take an opportunity to discover as much new things and places as possible and to meet new people, especially on the travels.