Nun, die Fashion Week Berlin ist vorbei, und ich möchte euch wieder nach Gstaad entführen, wo wir großartige Ferien mit tollen Events über ein verlängertes Wochenende verbracht haben. Nach der fröhliche Überraschung am morgen früh im Chalet (siehe Bericht "Frühstück mit Alpen – Gstaad"), sind wir am Abend zu einem Apéro and Welcome Dinner im Gstaad Palace erschienen. Zwar habe ich dafür kein Kleines Schwarzes Cocktailkleid angezogen (immer In), trotzdem habe ich mich für die schwarze Kleidung entschieden, die ich mit modisch ausgefallenen, knallfarbigen Schuhen aufgepeppt habe. Bei dem Event habe ich das amerikanische Topmodel Anna Cleveland, Sängerin Caroline Vreeland, das Pariser It-Girl Jeanne Damas und die Event Gastgeberin Sabine Heller getroffen. Das Event war ein Traum, und er ging noch weiter! Darüber aber in meinem nächsten Post ;) hier.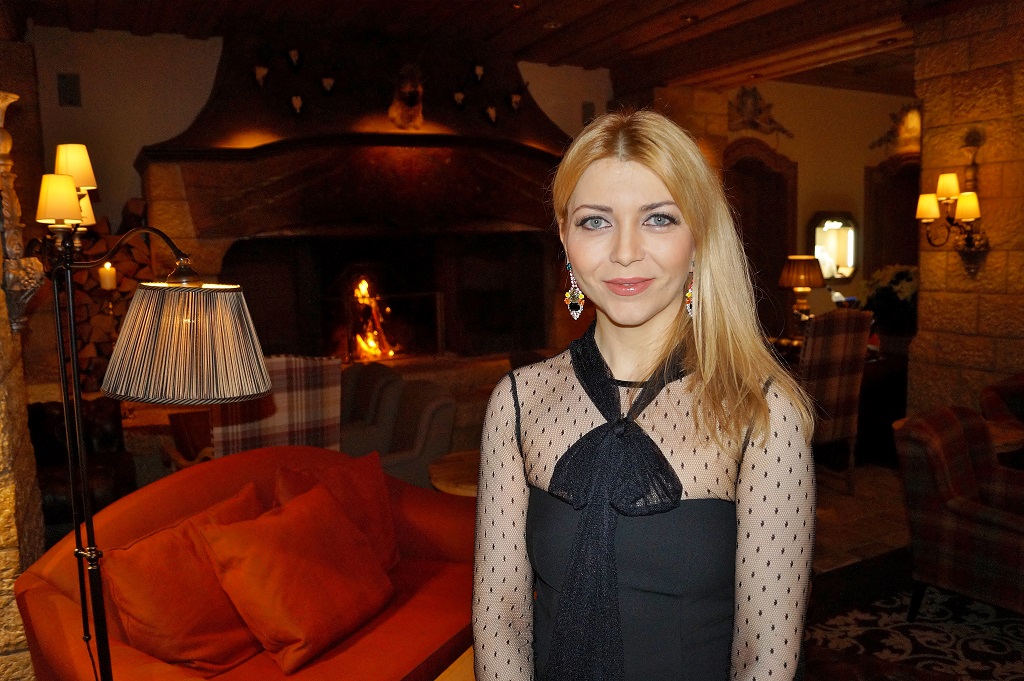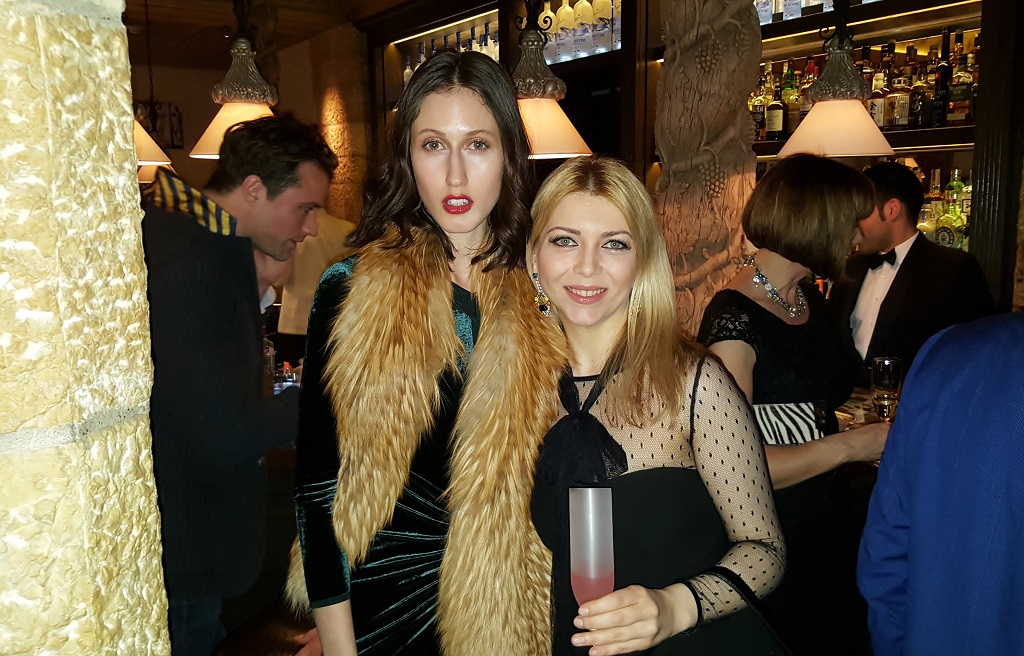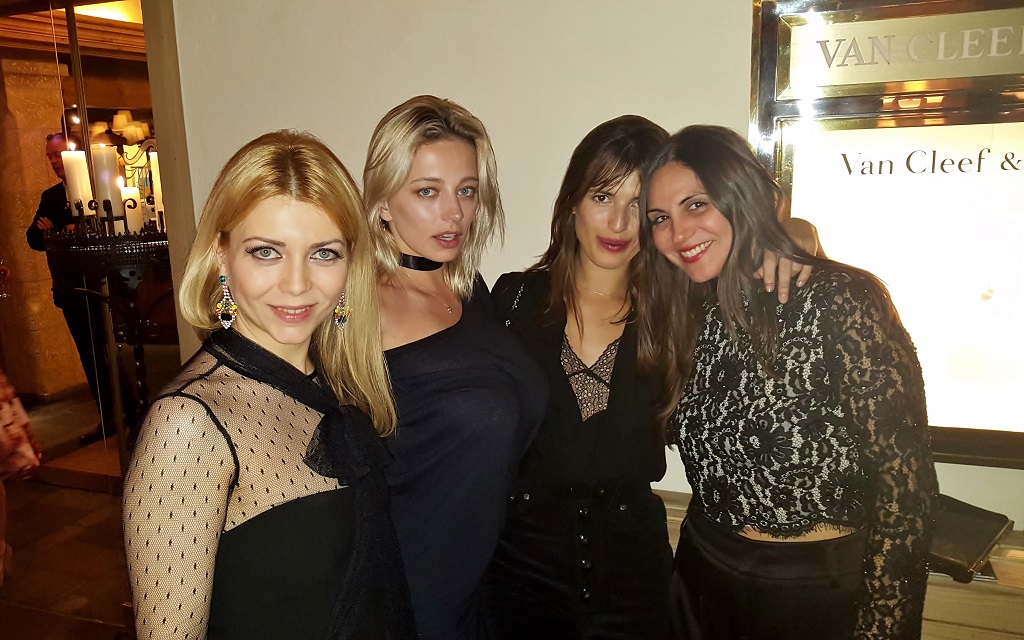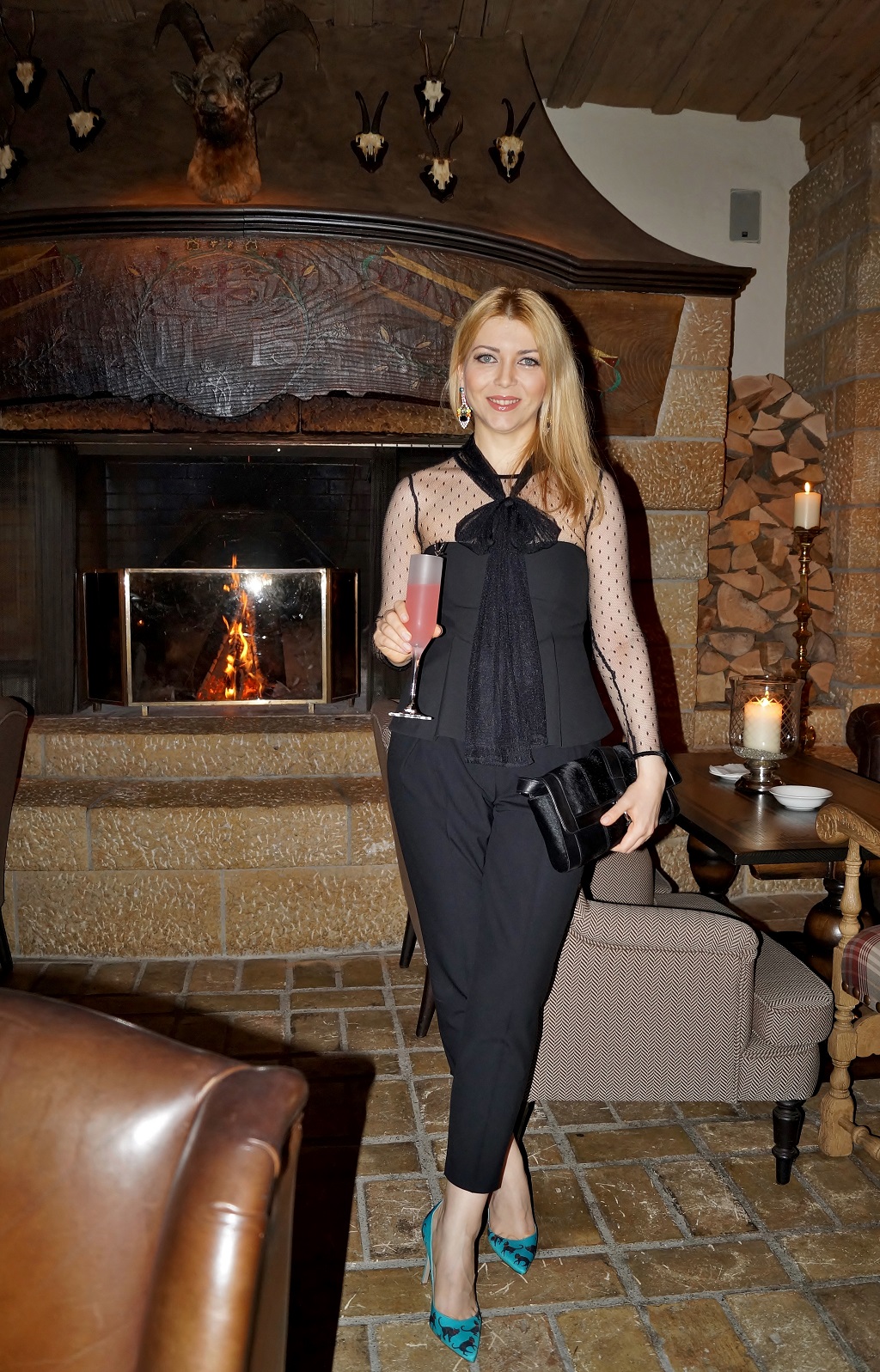 ENGLISH: Apéro and Welcome Dinner Look – Gstaad
The Berlin Fashion Week is over and I want to take you back to Gstaad, where we spent a great vacation with fabulous events over an entire weekend. After a joyful surprise early in the morning in the chalet (see report "Breakfast with Alps – Gstaad"), we appeared in the evening to an apéro and welcome dinner in Gstaad Palace. Although I didn't wear a little black cocktail dress (always In), but I decided for the black clothes that I spiced up with trendy fancy pop-tone shoes. At the event I met the American supermodel Anna Cleveland, singer Caroline Vreeland, the Parisian it-girl Jeanne Damas and event hostess Sabine Heller. The event was a dream and it went even further! But more in my next post ;) here.