Frohes Neues 2016! Ich hoffe, ihr seid alle wohl in das neue Jahr reingerutscht und vor allem mit neuen Hoffnungen, Plänen, Projekten und Zuversicht. Ich habe die Neujahrsfeier mit meinen Liebsten verbracht und freue mich auf die schönen Dinge des Lebens, die das neue Jahr mit sich bringen wird.
Den Jahreswechsel beginne ich mit dem Layer Look. Dieser Lagen-Look heißt, dass mehrere Kleidungsstücke übereinander getragen werden, dabei müssen sie nicht unbedingt aufeinander abgestimmt sein. So trage ich einen Blaumax Poncho über dem Pierre Balmain Strickpullover und dem Ralph Lauren Blusenkleid. So ein Outfit ist super für die kalten Tagen, wie jetzt. Falls es zu kalt ist, dann kann man noch eine warme Jacke unter dem Poncho anziehen.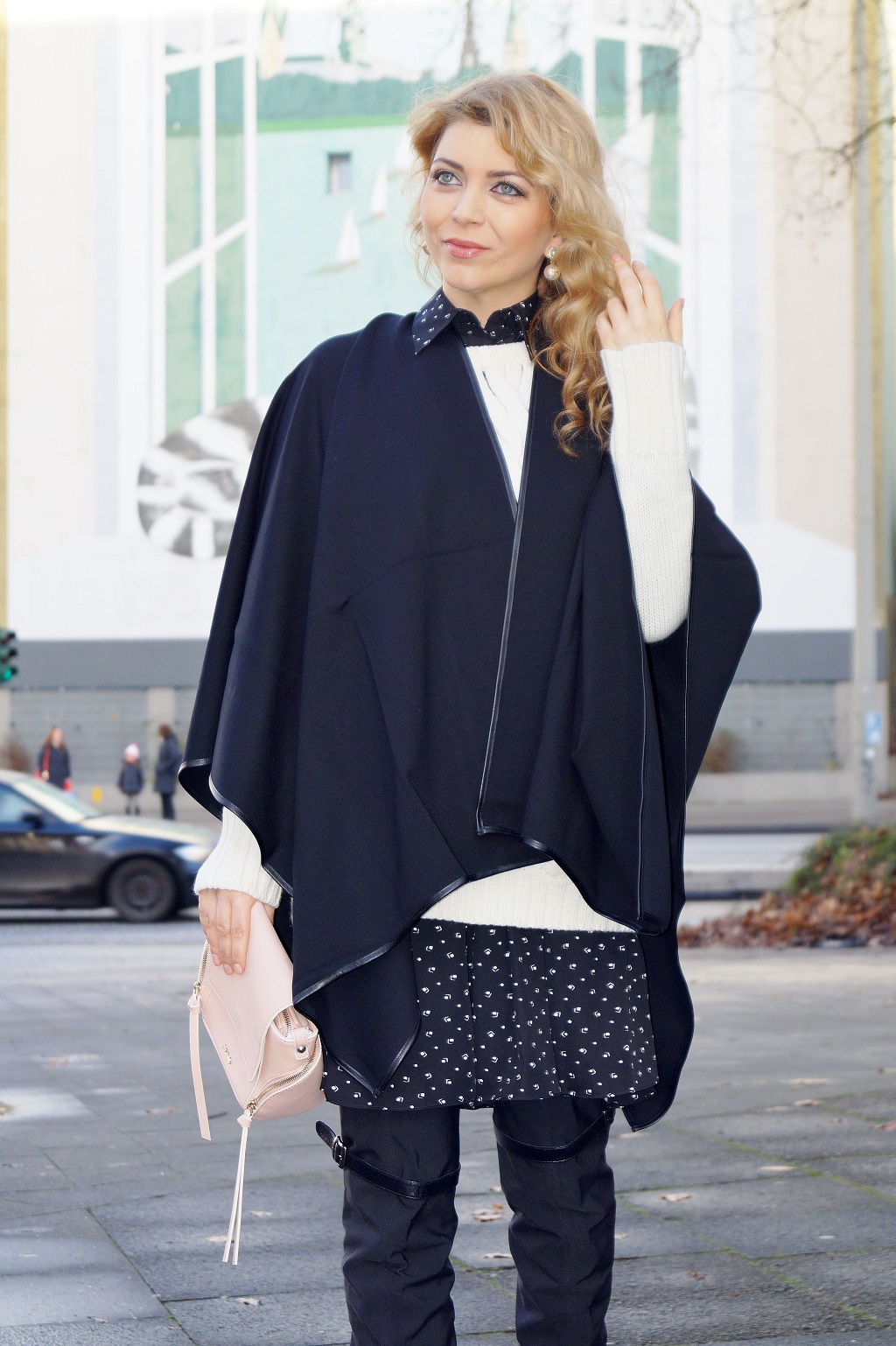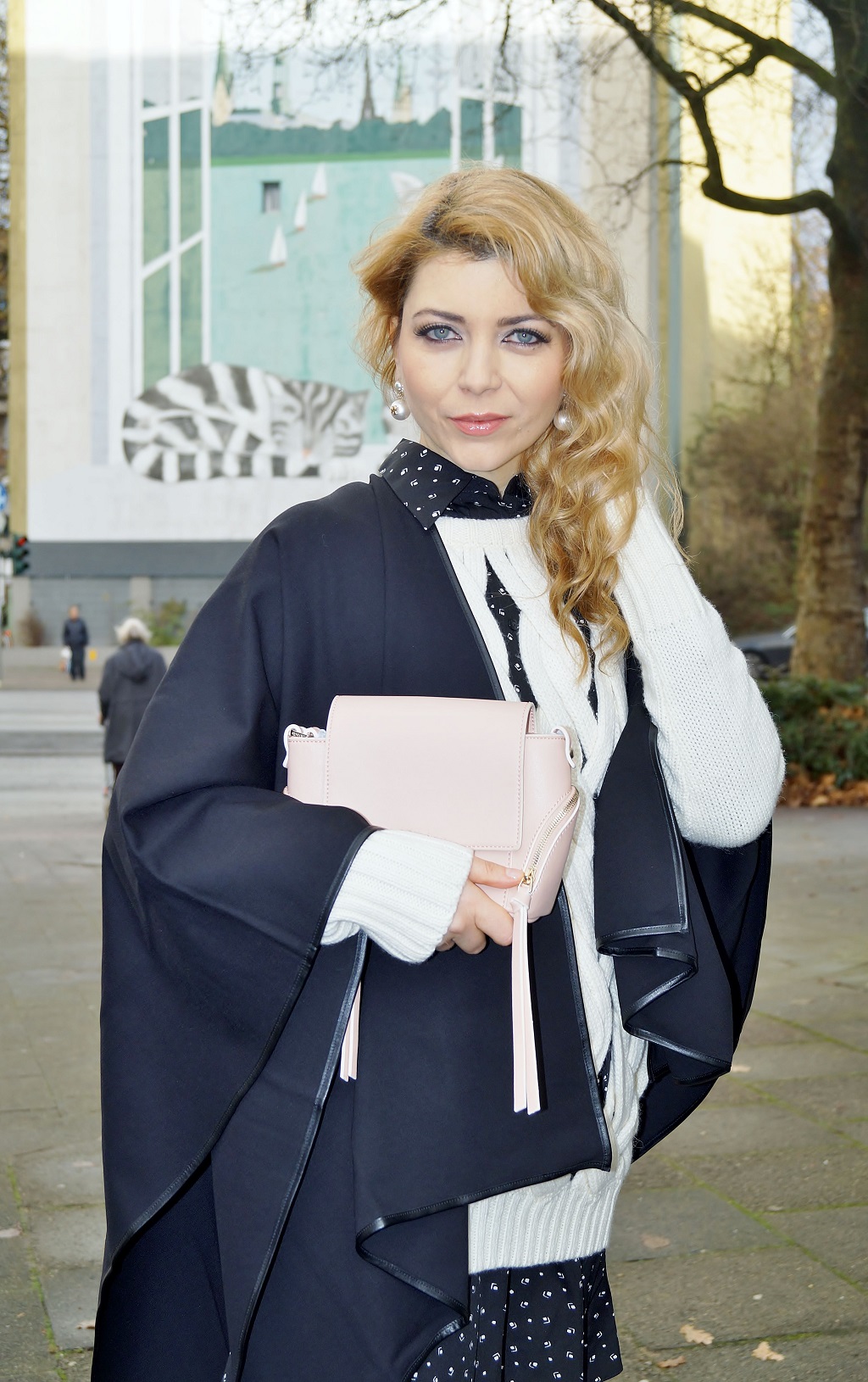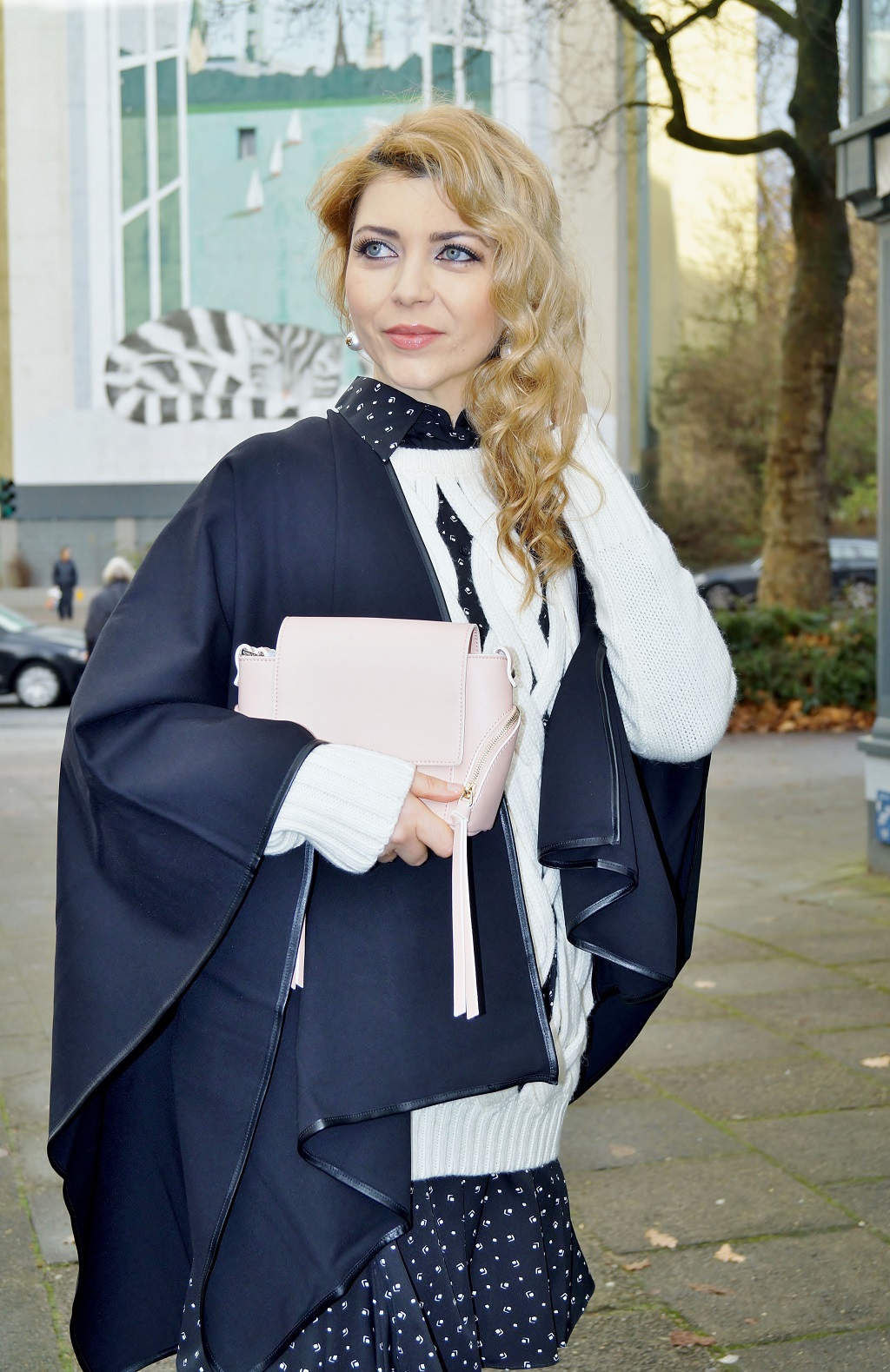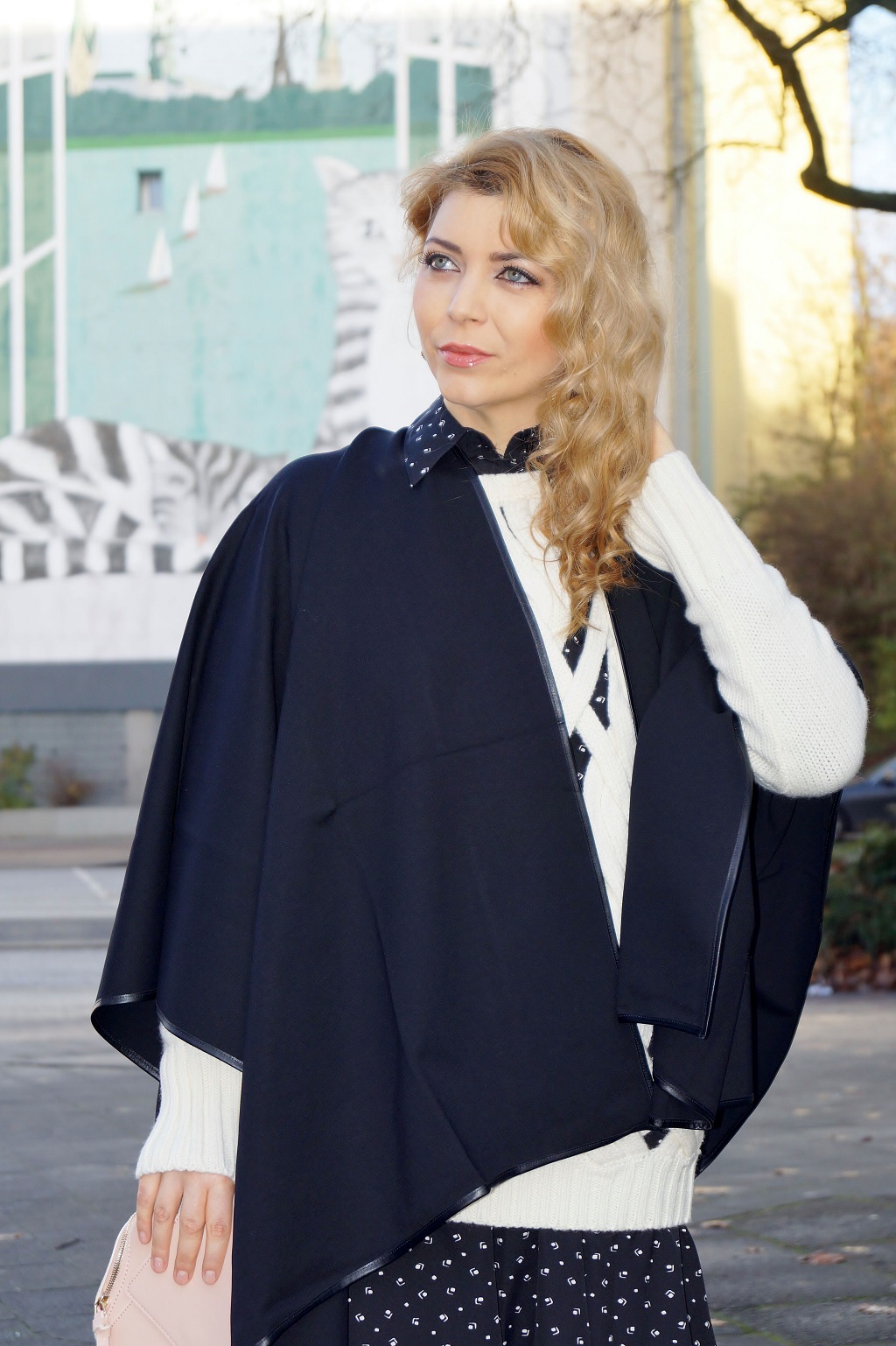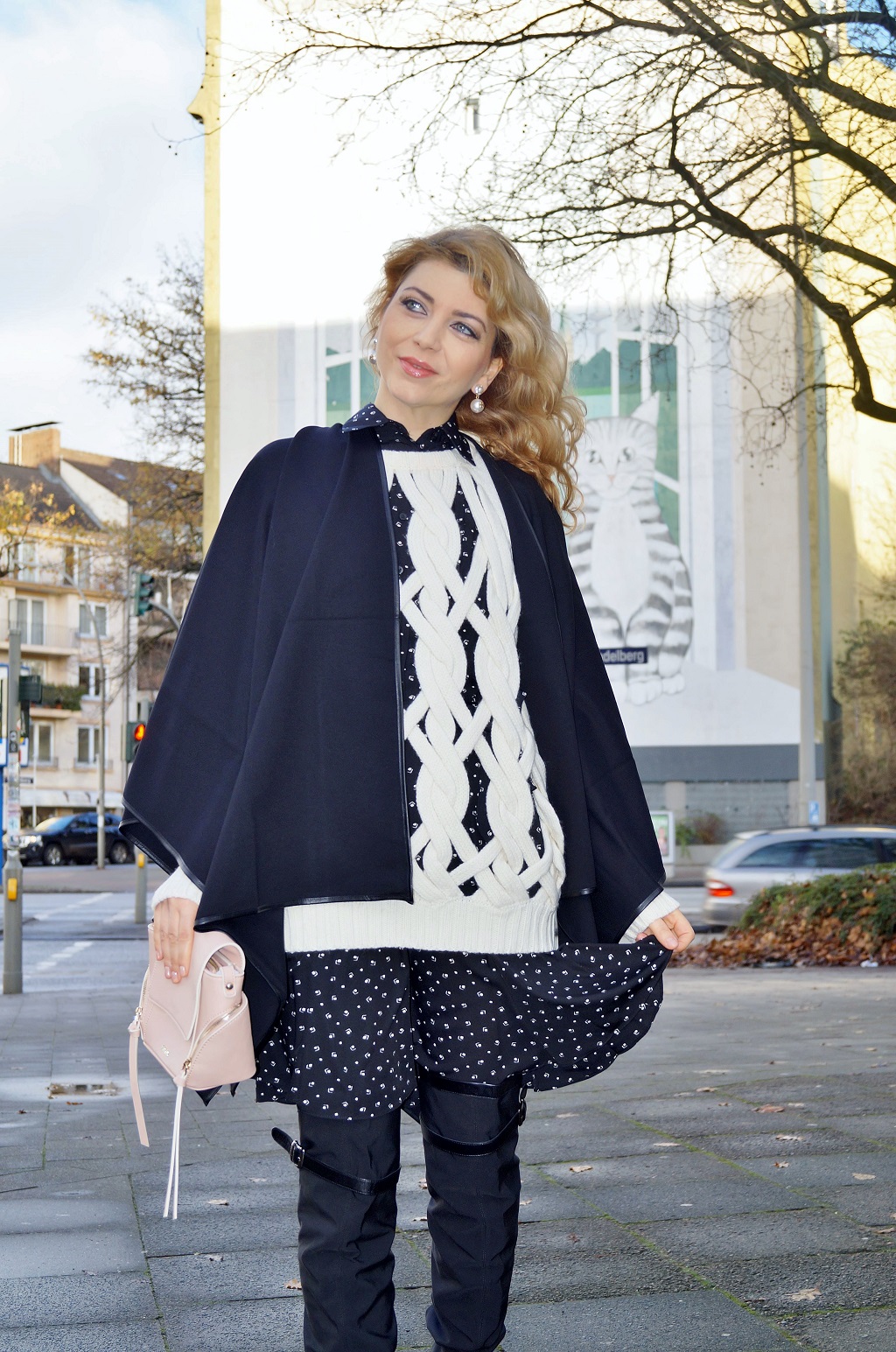 Ralph Lauren Blusenkleid, Max&Co Tasche, Blaumax Poncho, Pierre Balmain Strickpullover, Twin-Set by Simona Barbieri Overknees
ENGLISH: Layer Look
Happy New 2016! I hope you all had a Happy New Year feast and started it with new hopes, new plans, new projects and optimism. I spent the New Year's celebration with my loved ones and look forward to the good things in life, that the new year will bring with it.
This year I start with the layer look. This look means that several garments are worn one over the other, besides, they do not need to be matched to each other necessarily. Such outfit is great for the cold days, like now. If it's too cold, then you can still put on a warm jacket under the poncho.