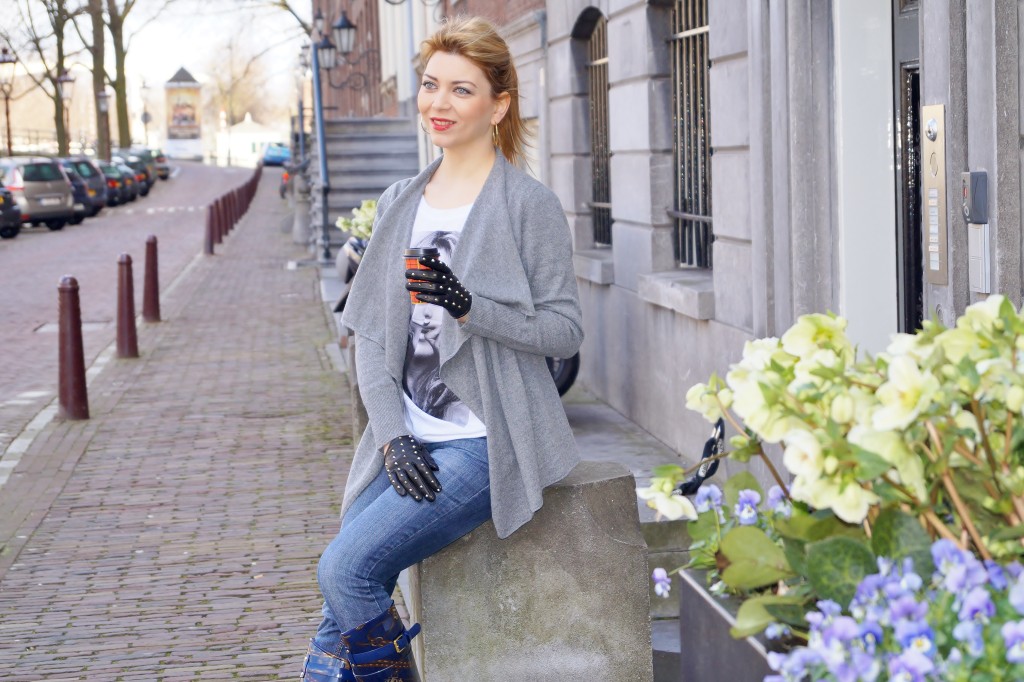 Eine meiner Schwächen ist Kaschmir. Schals, Mützen, Shirts, Pullover – am liebsten alles aus Kaschmir! Und das nur aus einem einfachen Grund! Die Kaschmirwolle ist nicht nur kuschelig weich und liegt angenehm auf der Haut, sondern ist auch sehr leicht. Somit lassen sich die aus Kaschir gestrickten Teile sehr gut in den Koffer packen oder in der Handtasche verstauen, wenn man sie ablegen will. Ein recht dünner Kaschmir Cardigan wärmt wie eine dicke Wolldecke. So habe ich an unserem nächsten Ausflugtag in Amsterdam eine Best Connections Strickjacke und ein Eleven Paris T-Shirt angezogen. Besonders toll finde ich die Shirts aus der "Life is a Joke" Kollektion – verspielt frech! Den Tag verbrachten wir im Zentrum Amsterdams am Siegelgracht, wo angeblich das schmalste Haus in Amsterdam steht. Dort bekommt man allgemein die schönsten Aussichten. Ganz bezaubernd fand ich die Schlösser mit Liebesversprechungen an den Brücken. Die gibt es natürlich nicht nur in Amsterdam, aber ich kann an denen nicht ohne Acht vorbeigehen – unabhängig davon, wo ich sie gerade sehe. Ich bin vermutlich zu romantisch :). Zwischendurch haben wir uns eine kleine Kaffeepause gegönnt. Wart ihr auch schon in Amsterdam? Was findet ihr dort besonders schön?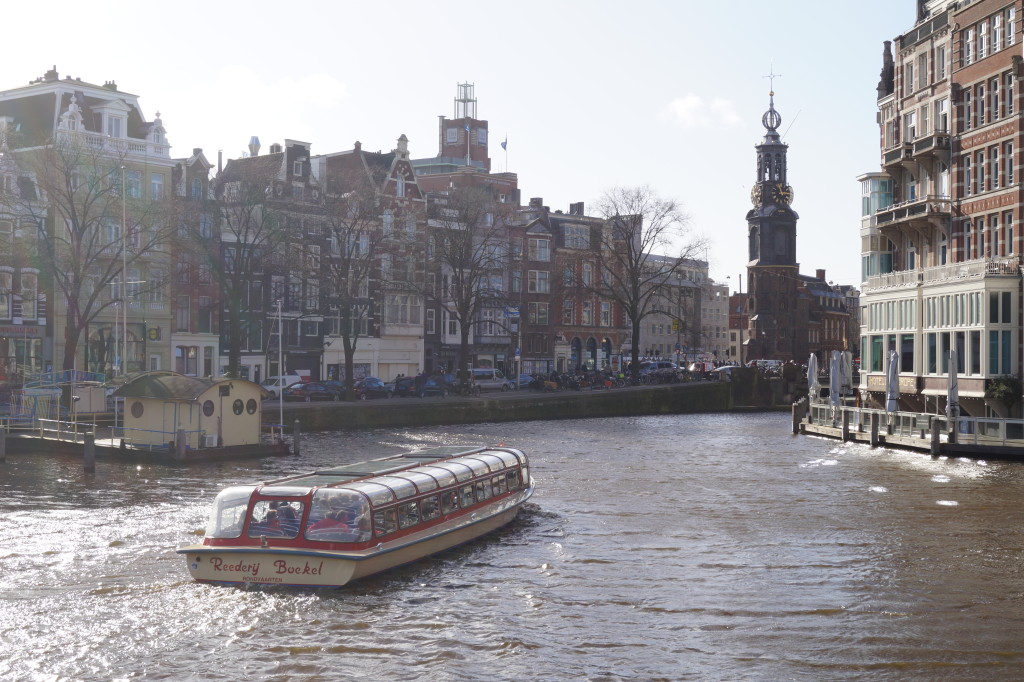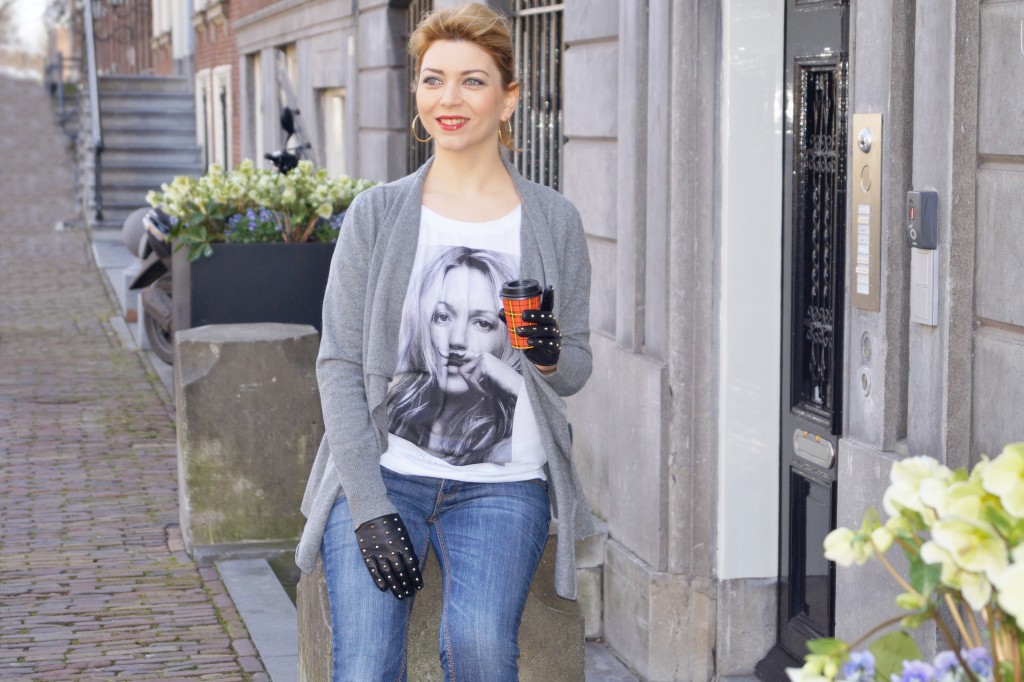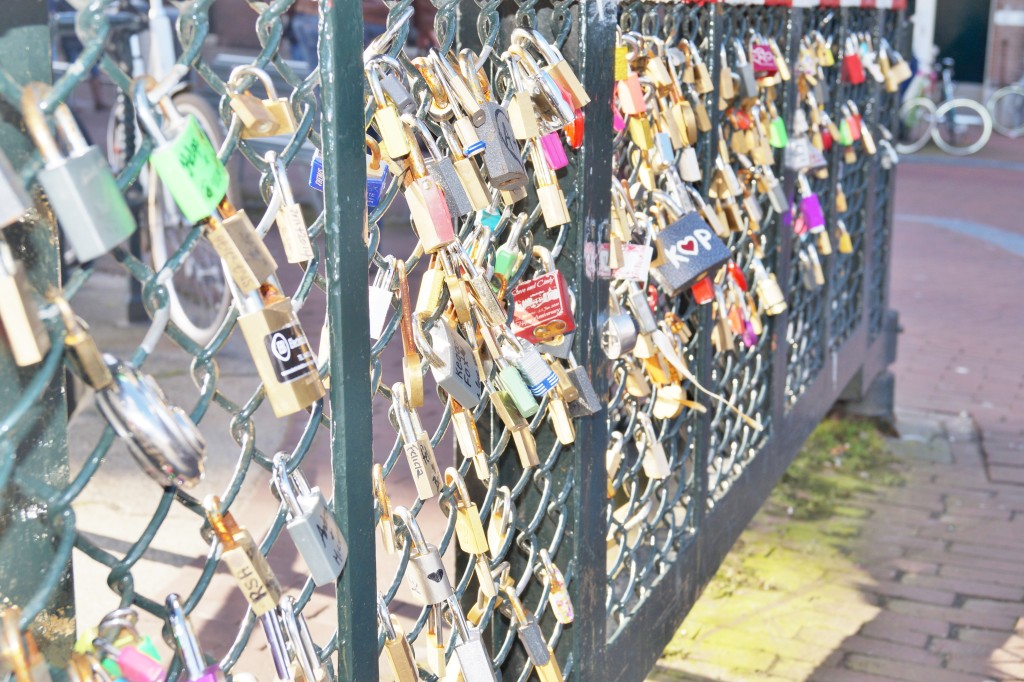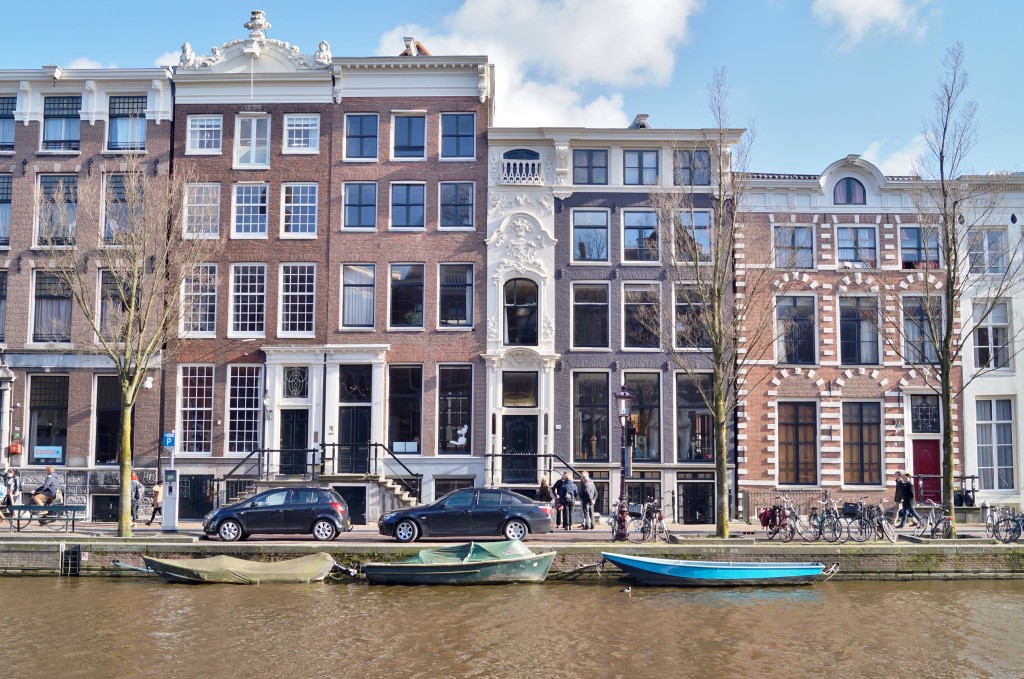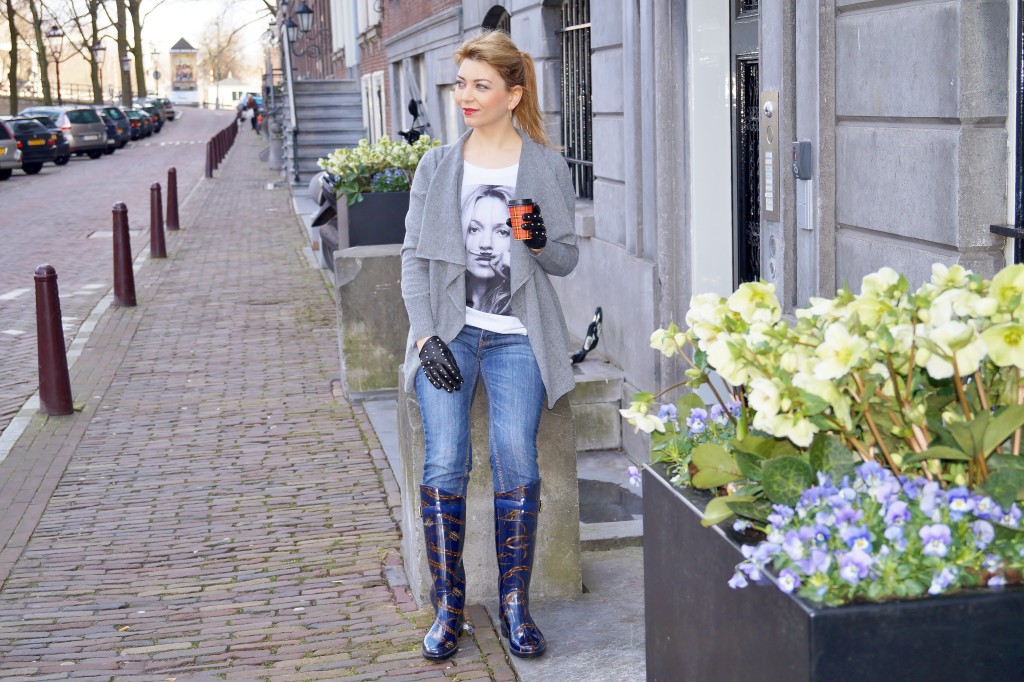 Best Connections Strickjacke, Eleven Paris T-Shirt, Ralph Lauren Gummistiefel, Mario Portolano Handschuhe, Mango Jeans
ENGLISH: Cashmere Cardigan and Printed Shirt – Classy and Sassy in Amsterdam

One of my weaknesses is cashmere. Scarves, hats, shirts, sweaters – preferably all made of cashmere! And the only reason is simple! The cashmere wool is not only cuddly soft and feels good on the skin, but is also very light. Thus, the items knitted of cashmere can be very well packed in the suitcase or stowed in your handbag if you want to take them off. A rather thin cashmere cardigan warms like a thick blanket. So for our next exploring day in Amsterdam I put on a Best Connections cashmere cardigan and a Eleven Paris shirt. I love shirts from the "Life is a Joke" collection – very playful! That day we spent in the center of Amsterdam at the Siegelgracht, where supposedly the narrowest house in Amsterdam is. There you can get great views in general. Very charming, I found the locks with love promises on the bridges. Of course, there are not only in Amsterdam, but I can not pass by without paying attention to them – no matter where I see them. I'm probably too romantic :). In between, we granted ourselves a little coffee break.
Have you ever been to Amsterdam? What do you like there particularly?