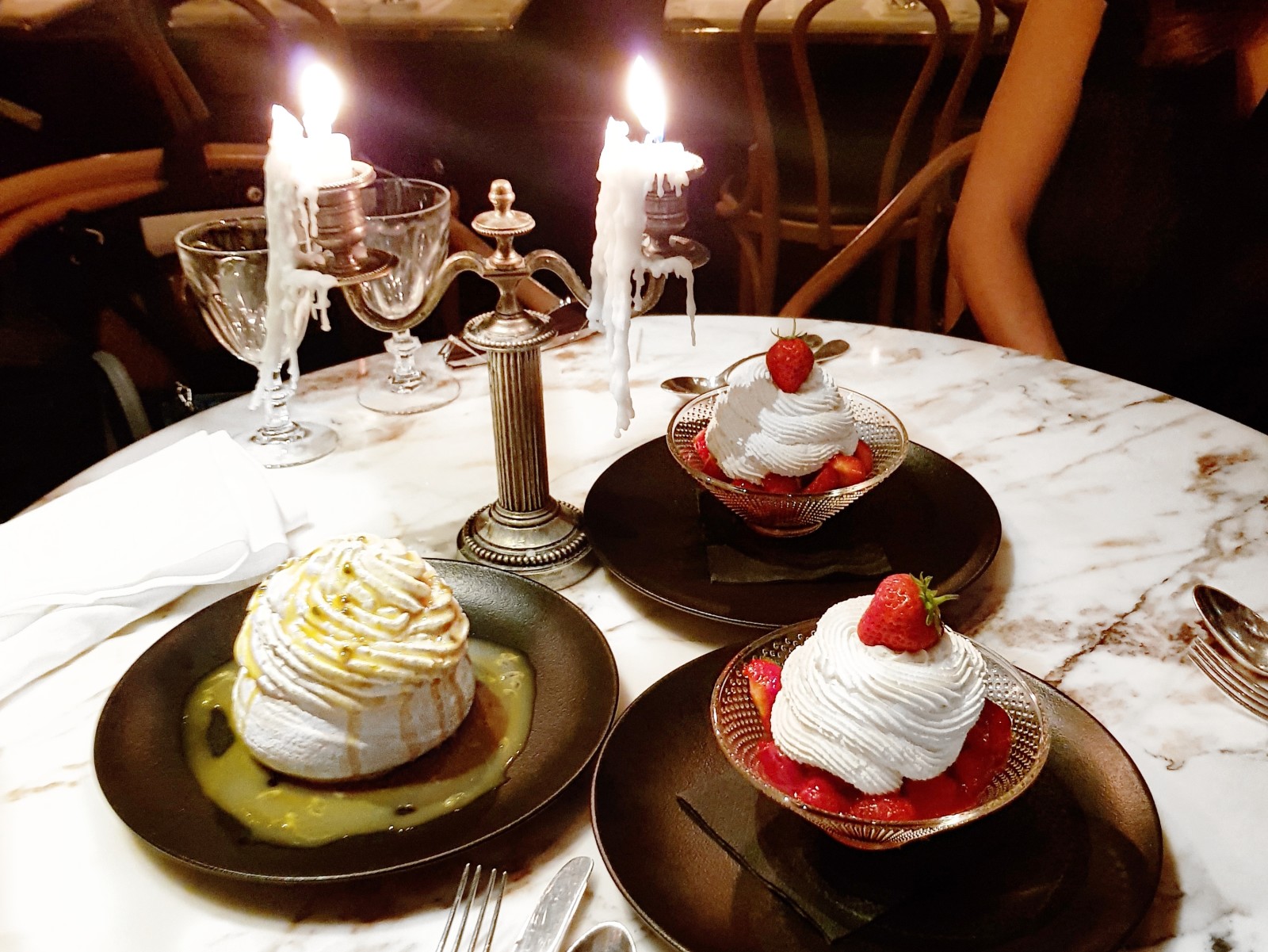 Vor einigen Jahren habe ich auf Instagram meine Bloggerkollegin aus New York kennengelernt, und vor einem Jahr haben wir uns in Paris bei einem Bloggerevent live getroffen und vor allem das wichtigste ist, wir haben uns erkannt! Denn auf den Fotos in sozialen Netzwerken sehen Blogger oft anderes aus als im Leben. Offensichtlich sahen wir authentisch genug aus, wie auf den Fotos, da wir beide uns nicht so viel mit Photoshop schöner "manipulieren".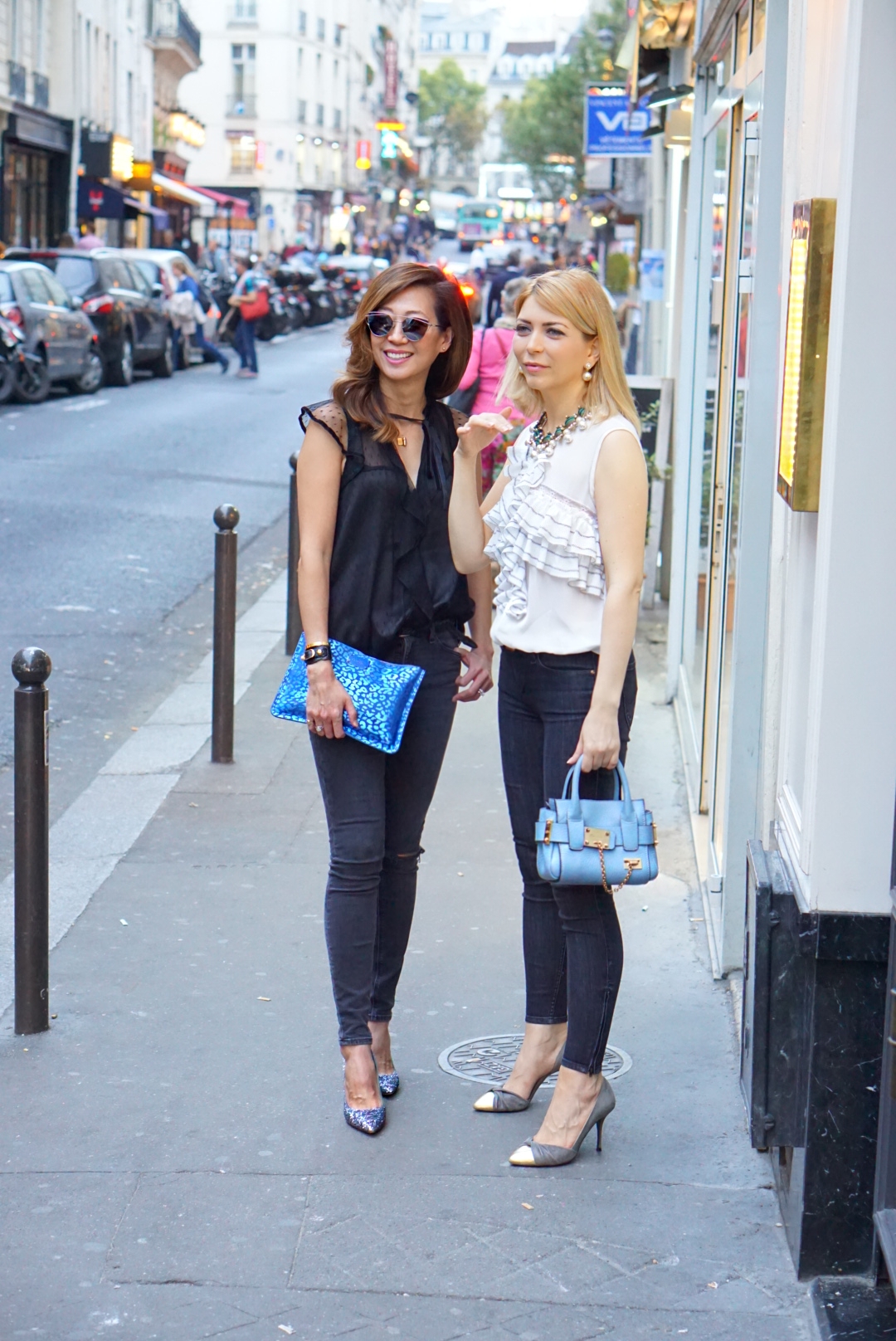 Damals haben wir uns gleich zum Dinner im Restaurant Alcazar Paris verabredet. Diesmal haben wir diese Tradition fortgesetzt und uns wieder in dem gleichen Restaurant nach der Andrew GN Fashion Show zum Dinner getroffen. Es war sehr interessant, sich über die Entwicklungen auf dem amerikanischen und deutschen Markt zu unterhalten und beide zu vergleichen, sowie unsere Erfahrungen als Blogger auszutauschen. Das war ein toller Abend und Abschluss des an Fashion Shows erlebnissreichen Tages!
Wearing Just Cavalli Blouse, Tory Burch Necklace and Beads Earrings, Fendi Belt, Dsquared2 Bag, Lee Jeans, Patrizia Pepe Pumps
English: Blogger Dinner in Alcazar – #jolimentblogxpfw
A few years ago I got to know one blogger colleague from New York on Instagram and a year ago we met live in Paris at a blogger event and most important, we recognized each other! In the pictures on social networks, bloggers often look different than in real life. Obviously we looked authentic enough, like in the photos, since we both are not as much "manipulating" outer appearance with photo editing programs.
At that time we made an appointment for dinner at the restaurant Alcazar Paris. This time, we set this tradition and met again for dinner in the same restaurant after the Andrew GN Fashion Show. It was very interesting to talk about and compare the developments in the American and German markets, as well as to share our experiences as bloggers. It was a great evening and topping off the day of fashion shows!