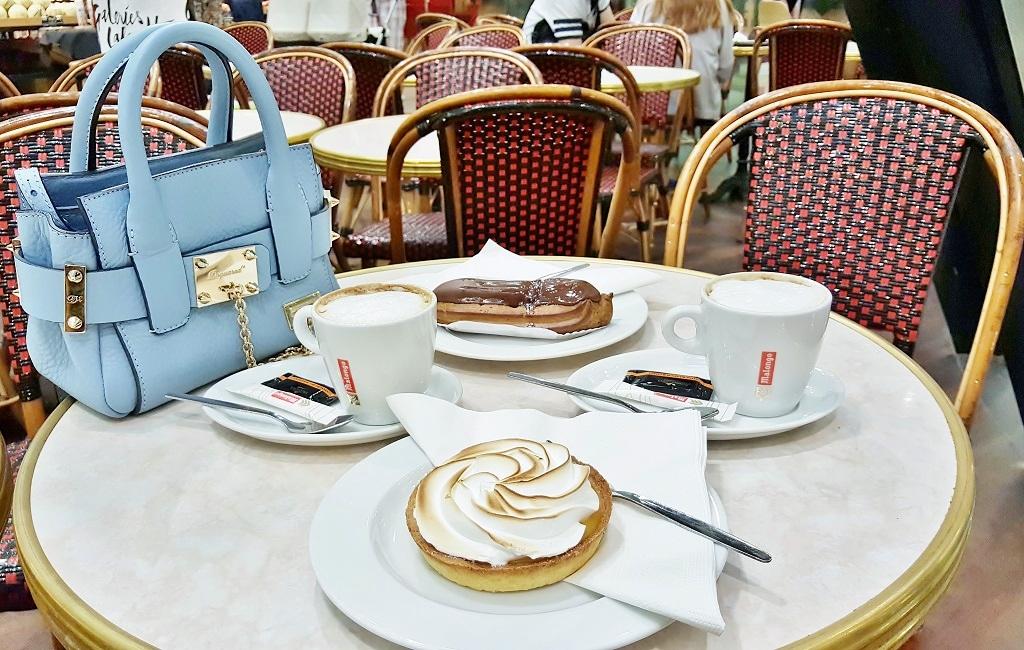 Berlin – Metropole, Modezentrum, international, lebendig, originell. Man findet bestimmt noch mehr Ausdrücke, wie man diese wunderschöne Stadt beschreiben kann. Das sind die Bezeichnungen, die ich dafür fand. Jedes Mal, wenn ich in diese tolle Stadt für ein paar Tage, meistens beruflich anreise, nehme ich mir vor, meine Lieblingsplätze, die ich bereits früher für mich entdeckt habe zu besuchen. Hier sind die 5 Hotspots in Berlin, die ich mag:
Galeries Lafayette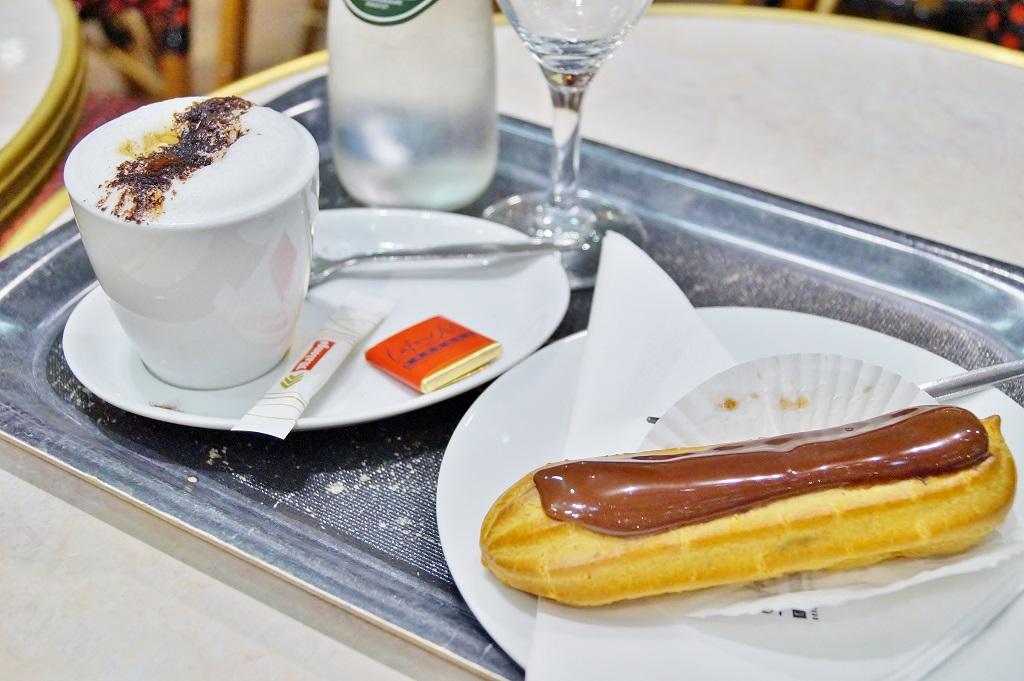 Zu einer meine Traditionen gehört ein Besuch in der Galeries Lafayette. Abgesehen von der Shopping-Tour,  ist die Konditorei im Lafayette Gourmet im Untergeschoss meine Lieblingsecke. Bevor ich meinen Kaffee und Kuchen nicht bekommen habe, vor allem die Eclairs gehören zu meinen Favoriten, verlasse ich das Kaufhaus nicht.
Sony Center
Sony Center ist für mich mit der schönen Abendbeleuchtung des Zeltdaches in verschiedenen Farben spektakulär. Am liebsten esse ich unter dieser Dachkonstruktion im Restaurant Corroboree, das eine moderne australische Küche serviert. Und manchmal schaffe ich es zwischen den Terminen ins Kino. Die Filme laufen dort in Originalsprache, meistens English – eine gute Gelegenheit die Sprachkentnisse aufzufrischen.

The Ritz Carlton Hotel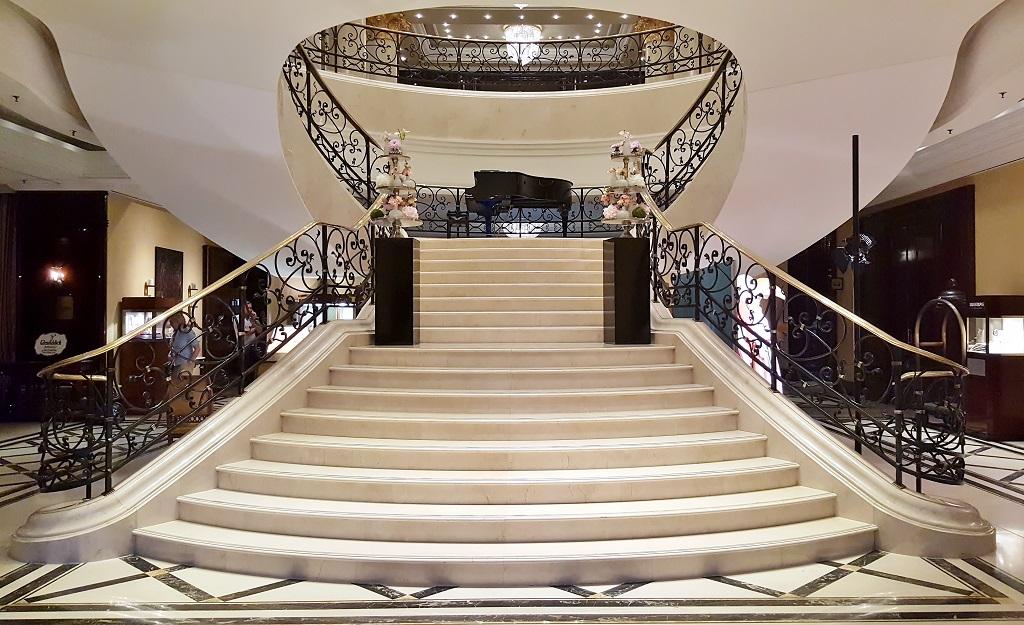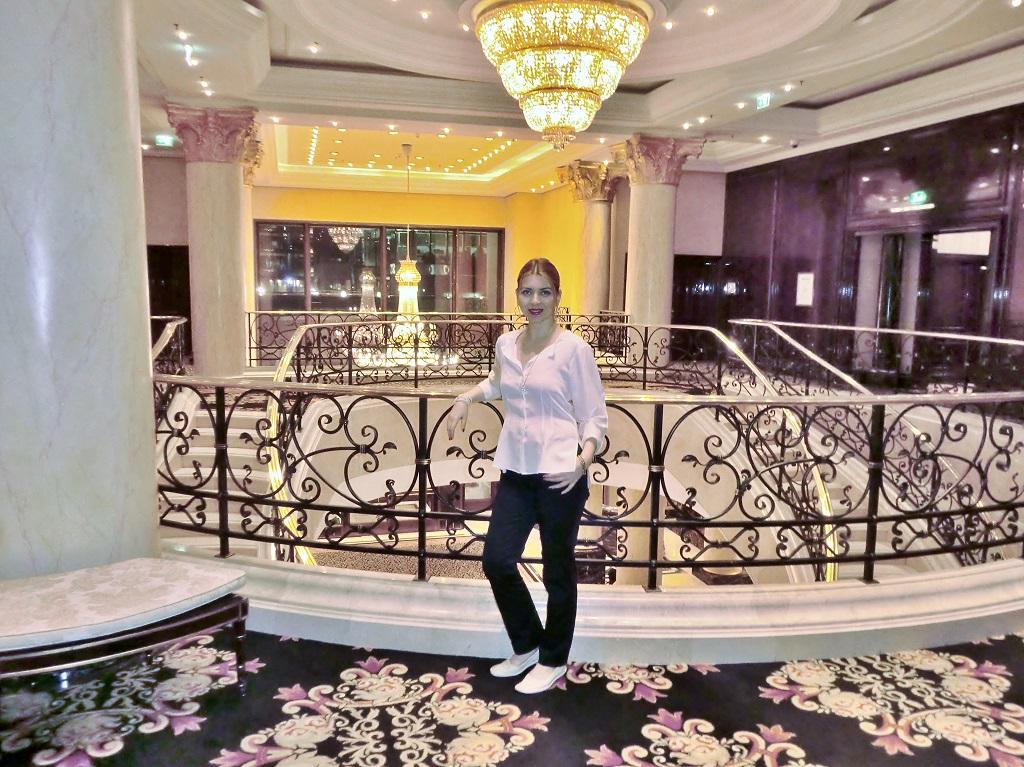 Abgesehen davon, dass The Ritz Carlton Hotel faszinierend und pompös eingerichtet ist, habe ich in keinem anderen Luxus Hotel je besser geschlafen als hier. Das Zimmer verfügte über die weichsten Betten, in denen ich durchschlafen konnte und gar nicht mehr aufstehen wollte. Ihr wisst, wie schwer es in einem fremden Bett ist, ruhig zu schlafen. Super für den Urlaub, "schlecht" für das Business, da Verschlafgefahr ;)! Das Hotel hat auch einen sehr freundlichen Service.
Hotel Adlon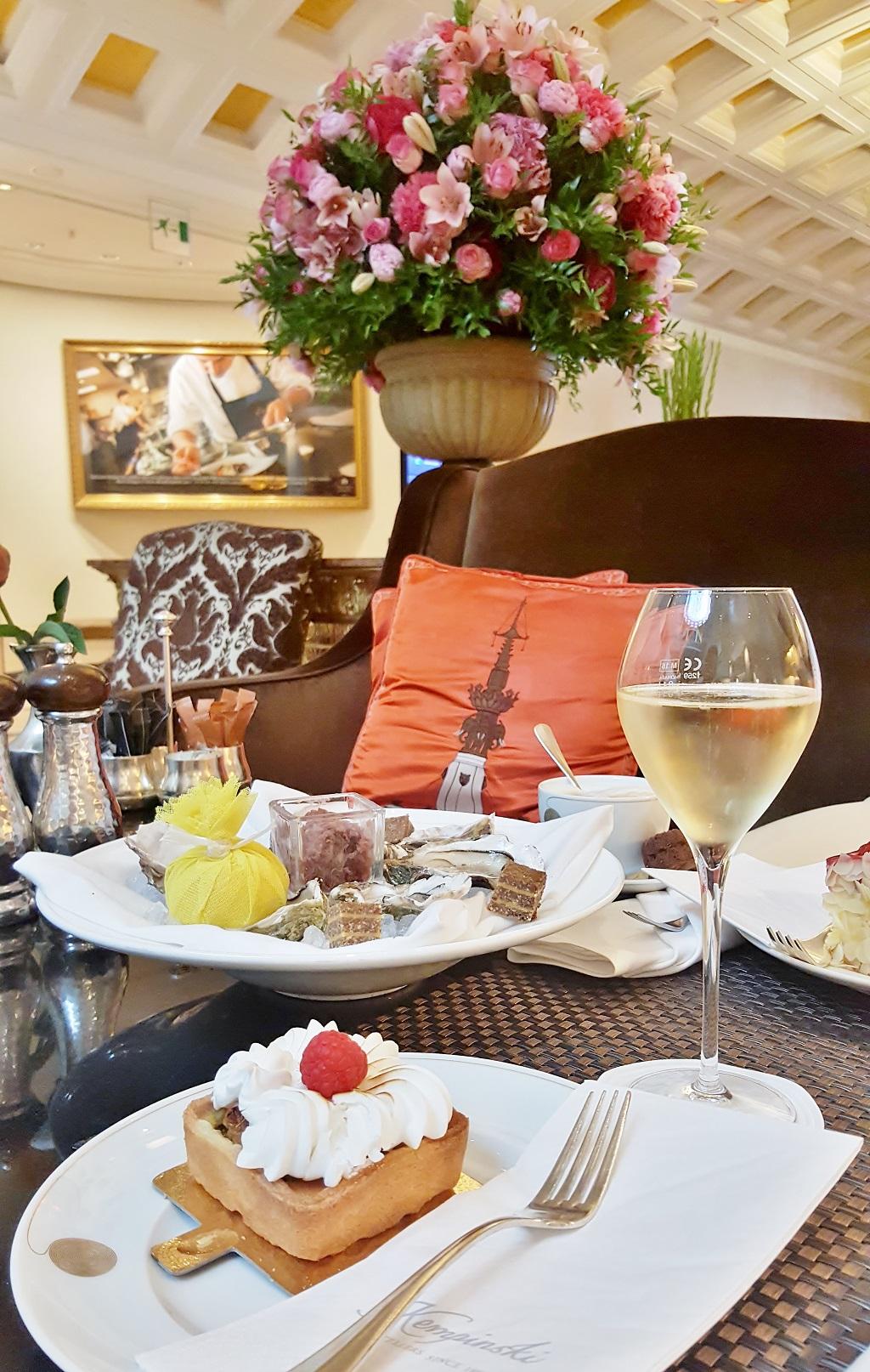 Die Lobby Lounge & Bar mit Elefantenbrunnen ist ein exklusiver Platz sowohl für Business-Angelegenheiten als auch für einen entspannten Kaffee & Kuchen. Dort verbringe ich gerne meine Zeit und geniesse das Spiel des Pianisten am Flügel.
Catwalk Bar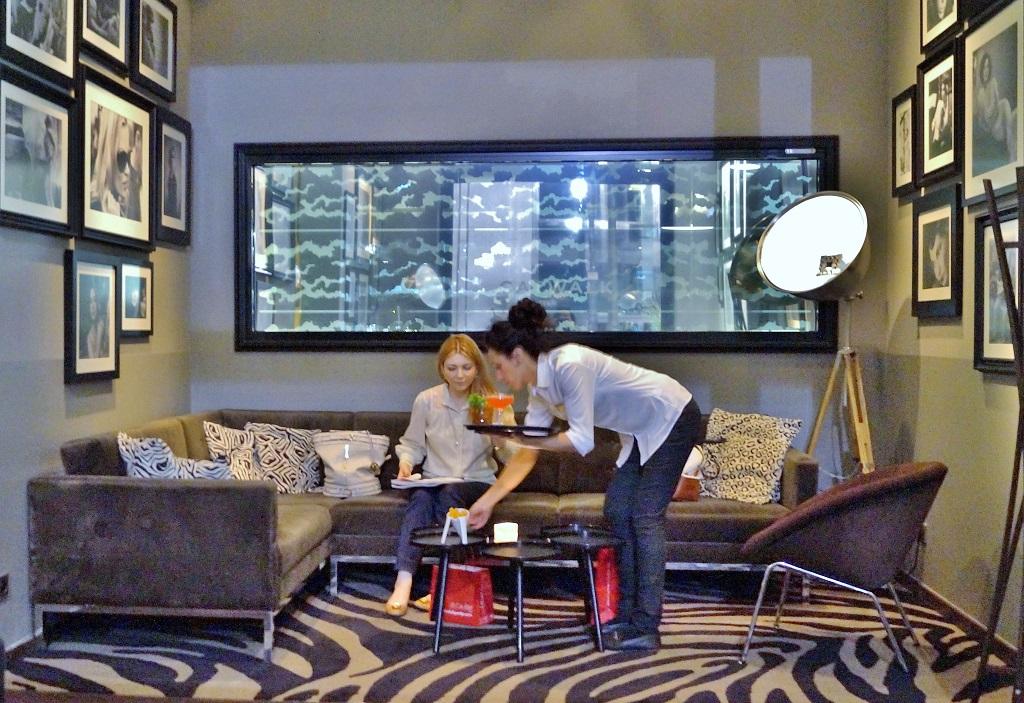 Wenn alle Termine erledigt sind und ich mich etwas entspannen will, runde ich meinen Tag am Abend bei einem leckeren Drink in der Catwalk Bar ab.
ENGLISH: 5 Hotspots in Berlin that I like
Berlin – metropolis, fashion center, international, lively, original. You will surely find more expressions, how to describe this beautiful city. These are the words that I found for it. Every time I visit this great city for a few days, mostly for professional reasons, I attempt to visit my favorite places that I have already discovered earlier for me. Here are the 5 Hotspots in Berlin that I like:
Galeries Lafayette
Sony Center
The Ritz Carlton Hotel
Hotel Adlon
Catwalk Bar