Wie ihr bereits wisst, wurde ich zu den Mercedes-Benz Kiev Fashion Days eingeladen und letzten Montag bin ich aus Kiew zurückgekehrt. In der Ukraine habe ich insgesamt zwei Wochen verbracht – eine Woche in Kiew und eine Woche in meiner Heimatstadt Czernowitz, der Hauptstadt von Bukowina, wo ich mein erstes Studium in Anglistik und Germanistik abgeschlossen habe, um meine Verwandten und Freunde zu besuchen. Ein paar Eindrücke könnt ihr bereits auf meinem Instagram Blog sehen, und es werden noch weitere Posts zu MBKFD folgen.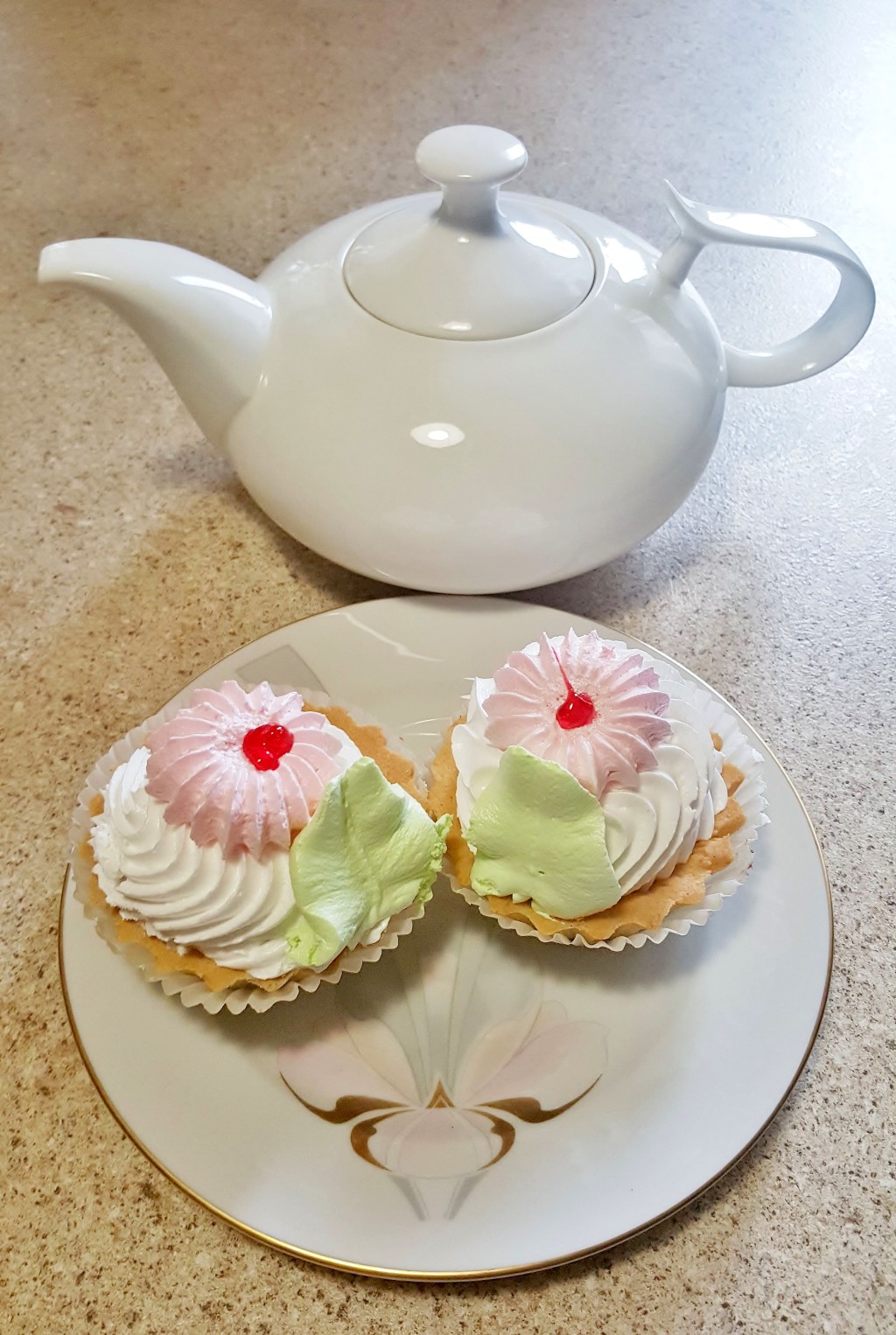 Während der ersten Woche im September in Kiew, hatte ich leider keine Zeit für die Sehenswürdigkeiten, da ich fast jeden Tag bei den Fashion Shows war. Nichtsdestotrotz habe ich nach 14 Jahren meiner Abwesenheit einige Eindrücke gewonnen.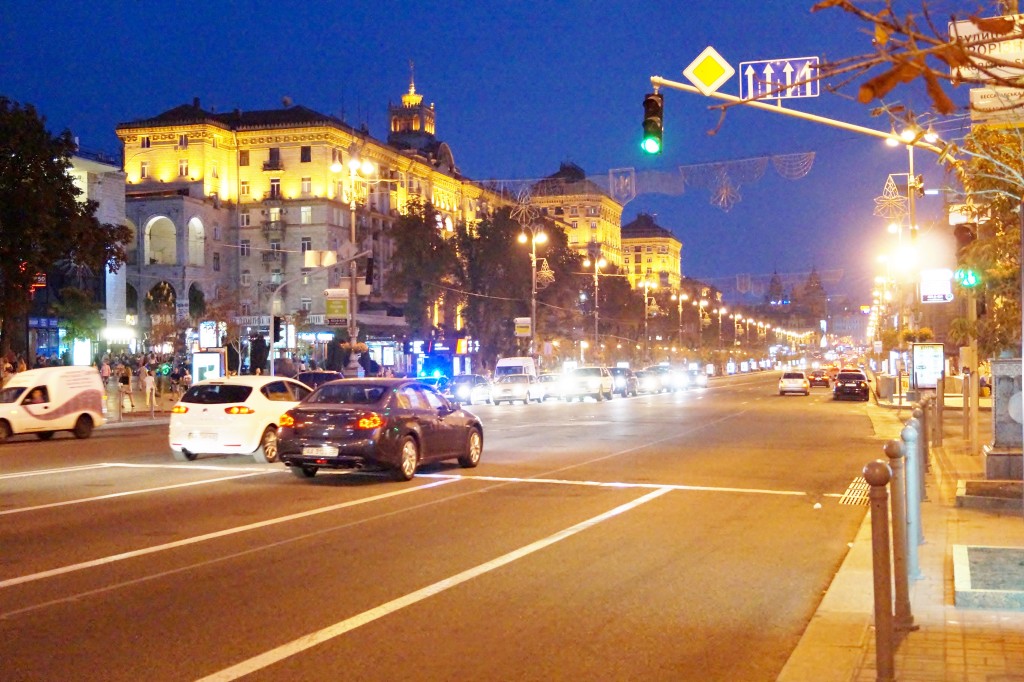 Insgesamt waren die Menschen dort sehr höflich und hilfsbereit. Falls ich den Weg nicht kannte, haben sie sich Zeit genommen, ihn zu erklären. Nur mit dem Taxi gab es ein Problem. In den Hauptverkehrszeiten war es schwer, ein Taxi zu bekommen und auch sonst ist das System der Autobestellung kompliziert, sodass es gut ist, Bekannte in der Stadt zu haben, die euch mit diesem System weiterhelfen können. Mir haben meine Kiewer Freunde, bei denen ich auch bleiben durfte geholfen. Der Service in dem Beauty Salon und Restaurants, die ich besucht habe, war sehr zufriedenstellend. Die Preise sind unterschiedlich, und hängen von der Location ab. In dem Beauty Salon und Restaurants war es relativ teuer, fast wie in Deutschland, genau so wie die Kleidung. Dafür waren die Lebensmittel in den Supermärkten erstaunlich günstig. Naja, die Gehälter in der Ukraine sind auch niedriger, also passt es.
Da die Restaurants in Kiew für das Menü, das ich nur OK empfand, teuer sind, habe ich für mich "Shokoladnitsa" Café on 24 Khreshchatyk Street (Hauptlebensader der Stadt) entdeckt, das ich euch empfehlen kann. Eigentlich ist "Shokoladnitsa" eine Coffee House and Shokoladnitsa Kette (also gibt es sie mehrmals in Kiev), die neben dem Kaffee auch die internationale und nationale Küche anbietet. Da ich lange keine ukrainische Nationalgerichte kostete, habe ich mir Vareniki mit Kartoffeln bestellt, die super geschmeckt haben und die Preise sind in dem Café sehr günstig. Also angemessen! Den Platz der Unabhängigkeit (Majdan Nesaleschnosti), der durch die Khreshchatyk Straße getrennt wird, fand ich persönlich vor dem Umbau mit den Fontänen und übersichtlicher Panorama schöner als jetzt mit dem unterirdischen Einkaufszentrum.
Zwar habe ich keine weiteren Sehenswürdigkeiten besucht, bekannt und empfehlenswert sind aber die Folgenden: Kiewer Höhlenkloster, Andreaskirche, Sophienkathedrale, Wladimirkathedrale, Nationalmuseum des Großen Vaterländischen Krieges und die Mutter-Heimat-Statue, Nationalmuseum der Geschichte der Ukraine, T. G. Schewtschenko-Nationalmuseum, Marienpalast und Werchowna Rada, Nationalmuseum "Tschernobyl".
Tory Burch Perlenohrringe, Zara Hemd, Patrizia Pepe Tasche, Strenesse ausgestellte Jeans, Bally Ballerinas
ENGLISH: A Week In Kiev
As you know, I was invited to Mercedes-Benz Kiev Fashion Days and last Monday I came back from Kiev. In Ukraine I have spent two weeks – one week in Kiev and one week in my hometown Czernowitz, the capital of Bukovina, where I made my first degree in English and German studies. I visited my relatives and friends there.
Unfortunately during the first week of September in Kiev I had no time for the Kiev sights, I was almost every day at the fashion shows. Nevertheless after 14 years of my absence, I've won some impressions.
On the whole, people were very polite and helpful. If I did not know the way, they took time to explain it. The service in the beauty salon and restaurants, which I visited, was very satisfactory. Prices vary, depends on where. In the beauty salon and the restaurants it was relatively expensive, almost like in Germany, as well as the clothes. But the food in the supermarkets was surprisingly favorable. Well, the salaries in the Ukraine are also low, so it matches.
Since in Kiev the restaurants are expensive and menus I found just OK, I have discovered for myself "Shokoladnitsa" Café on 24 Khreshchatyk street (main lifeline of the city), which I can recommend to you. Actually "Shokoladnitsa" is a Coffeehouse and Shokoladnitsa chain, which offers besides the coffee sorts also the international and national cuisine. Since I did not have Ukrainian national dishes for a long time, I've ordered Vareniki with potato that tasted great and the prices in the café are  very reasonable. But the Independence Square (Maidan Nezalezhnosti), which is separated by Khreshchatyk street, I found personally more beautiful before the rebuilding with its fountains and clearly arranged panoramic view than now with the underground shopping mall.
Although I have not visited any further attractions, well known are: Kiev-Pechersk Lavra, St. Andrew's Church, St. Sophia Cathedral, St. Volodymyr Cathedral, the National Museum of History of the Great Patriotic War of 1941-1945 and the Motherland Monument, National Museum of History of Ukraine, T.G. Shevchenko National Museum, the Mariinsky Palace and the Verkhovna Rada, Ukrainian National Museum of Chernobyl.