Bevor wir für ein verlängertes Wochenende nach Amsterdam geflogen sind (aber darüber später mehr), haben wir am Sonntag davor einen Ausflug zum Blankeneser Strand vorgenommen. Dorthingelangt sind wir über das Treppenviertel. Damit ist eigentlich schon alles erklärt – viele Stufen zum Runtergehen. Aber die richtige Herausforderung kommt dann, wenn man zurück zum parkenden Auto geht und diese tausenden Treppen hoch steigen muss – tolles Training! Aber es lohnt! Der Ausblick von oben über die schönen Häuser bis auf die Elbe und den Hafen ist herrlich. Mit jeder abgestiegene Treppe eröffnet sich eine neue Gasse, ein neuer Blick, ein neues Licht- und Farbenspiel. Wir hatten richtig Glück mit dem Wetter. Nichtsdestotrotz habe ich meine neuen Ralph Lauren Gummistiefel angezogen, die mir Thorsten zum Valentinstag geschenkt hat. Stimmt, da sind keine Herzchen drauf, aber ich habe mir diese schicken Stiefel schon so lange gewünscht. Vor allem da die Regenzeit noch bevorsteht, sind sie auch noch dazu praktisch. Und zu dieser Jahreszeit auf dem feuchten Strand haben sich die Gummistiefel sehr gut bewiesen. Für solche Miniausflüge nehme ich eine Minitasche mit für den wichtigsten Kleinkram, wie diesmal das Crossbody-Täschchen von Michael Kors. Es passt zu so vielen Kleidungsstücken, von sportlich, wie auf den Bildern zu sehen ist, bis zur Abendgarderobe, wie in meinem Post "Levantehaus – Pailletten und Glanz zu Weihnachten". Den Tag haben wir im kleinen Restaurant "Fischclub" und dem traumhaften Blick auf den Sonnenuntergang ausklingen lassen.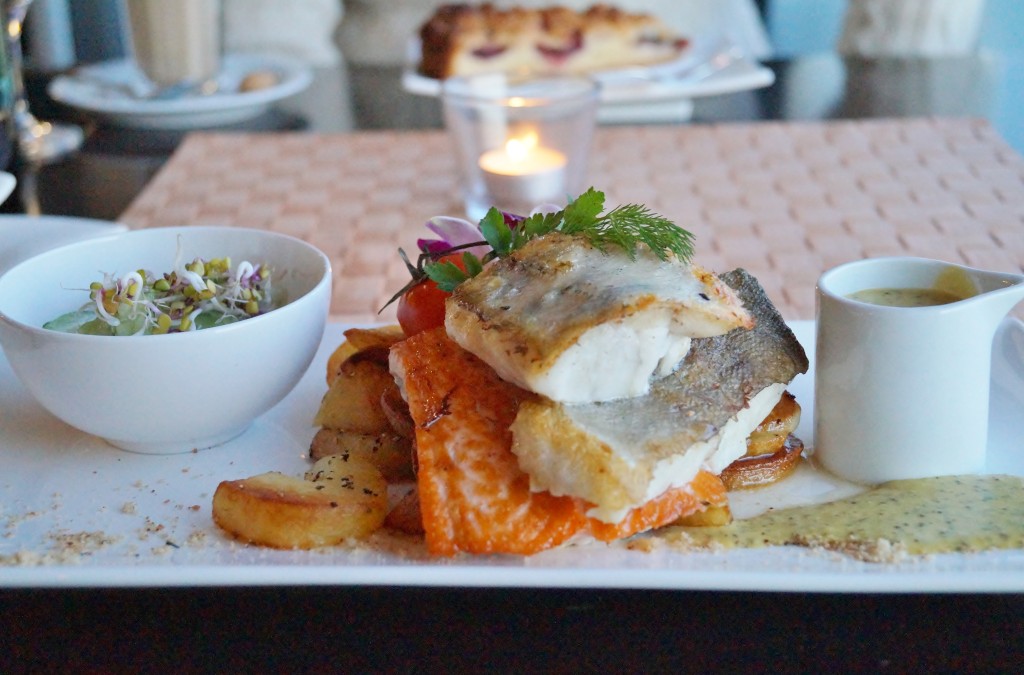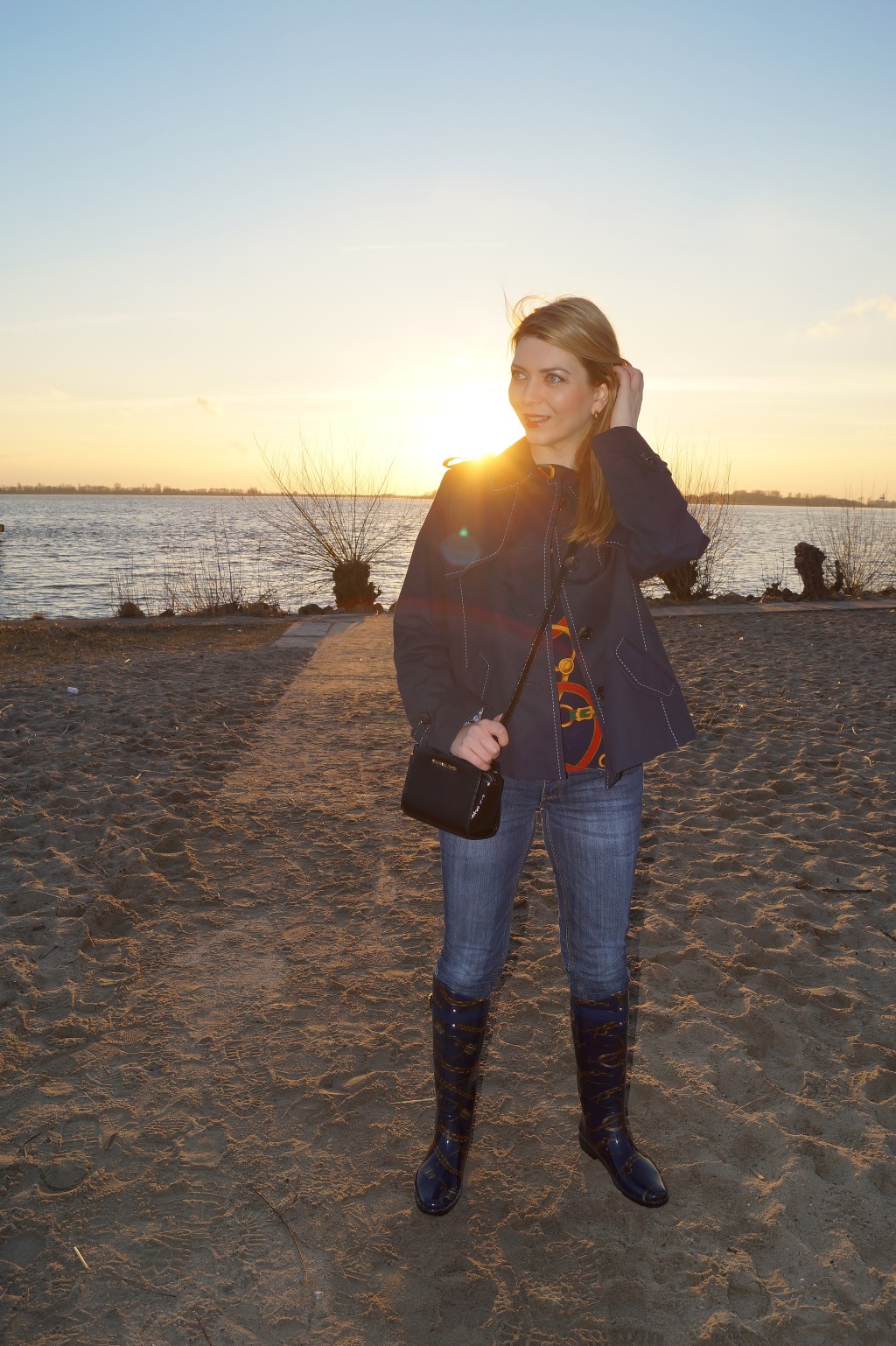 Ralph Lauren Gummistiefel, Michael Kors Tasche, Ralph Lauren Bluse, Tommy Hilfiger Cape-Jacke, Mango Jeans
ENGLISH: In Rubber Boots on the Beach of Blankenese 
Before we flew to Amsterdam for the last prolonged weekend, we've made a short Sunday tour to the beach of Blankenese. We've reached there through the so-called Treppenviertel (stairs-quarter). With the name "stairs-quarter" is actually everything explained – lots of steps to go down. But the real challenge comes when you go back to your parked car and need to overpower these thousands of stairs – great workout! But it's worth! The view from the top over the beautiful houses as well as the Elbe river and the harbor is lovely. With each step downstairs a new alley, a new look, a new light and color opens to you. We were really lucky with the weather! Nevertheless, I've put on my new Ralph Lauren wellies, which Thorsten gave me for Valentine's Day. Ok, there are no hearts on it, but I wished these chic boots for so long. Especially since the rainy season is imminent, they also serve for the practical purpose. Moreover I've proven the boots on the wet sand of the beach. For such mini tours, I take a mini bag with the most important small stuff, as this time the crossbody bag by Michael Kors. The bag goes with so many sporty garments, as seen in the pictures, as well as with evening wear, as in my post "Levantehaus – sequins and shine for Christmas". We have topped off our day in the small restaurant Fischclub and enjoyed a beautiful view of the sunset.