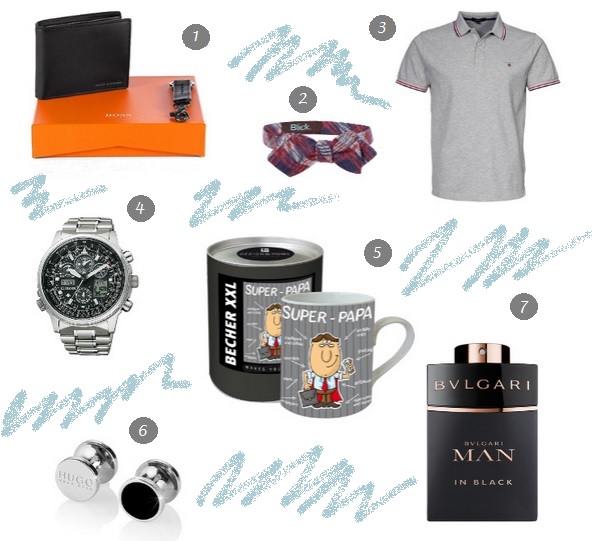 Ah, wie schön! Der Vatertag kommt umgehend nach dem Muttertag! Da kann man gleich noch die Gedanken über die Geschenke für den lieben Vati machen. Ich persönlich finde, dass Geschenke für die Männer zu finden eine besonders große Herausforderung ist. Also habe ich einen Geschenkefinder zum Vatertag erstellt, was ich mir selbst zum Verschenken vorstellen kann und hoffentlich auch euch behilflich sein wird. Für den Business Papa, für den coolen Papa, für den sportlichen Papa – alles ist dabei.
Boss Orange Set aus Geldbörse und Schlüsselanhänger
Seidensticker Fliege
Gant Poloshirt
Citizen JY8020-52E Promaster Sky Herren Chronograph
Tasse
Hugo by Hugo Boss Manschettenknöpfe
BVLGARI Man in Black (EdP)
ENGLISH: Gift Guide for Father's Day
Ah, how lovely! Father's Day comes soon after Mother's Day! Thus you can make some thoughts about the gifts for your beloved Dad. I personally feel that to find gifts for men is a particularly great challenge. So I created a gift guide for Father's Day and hopefully it will help you to find your present. For business dad, for cool dad, for sporty dad – it's all there.