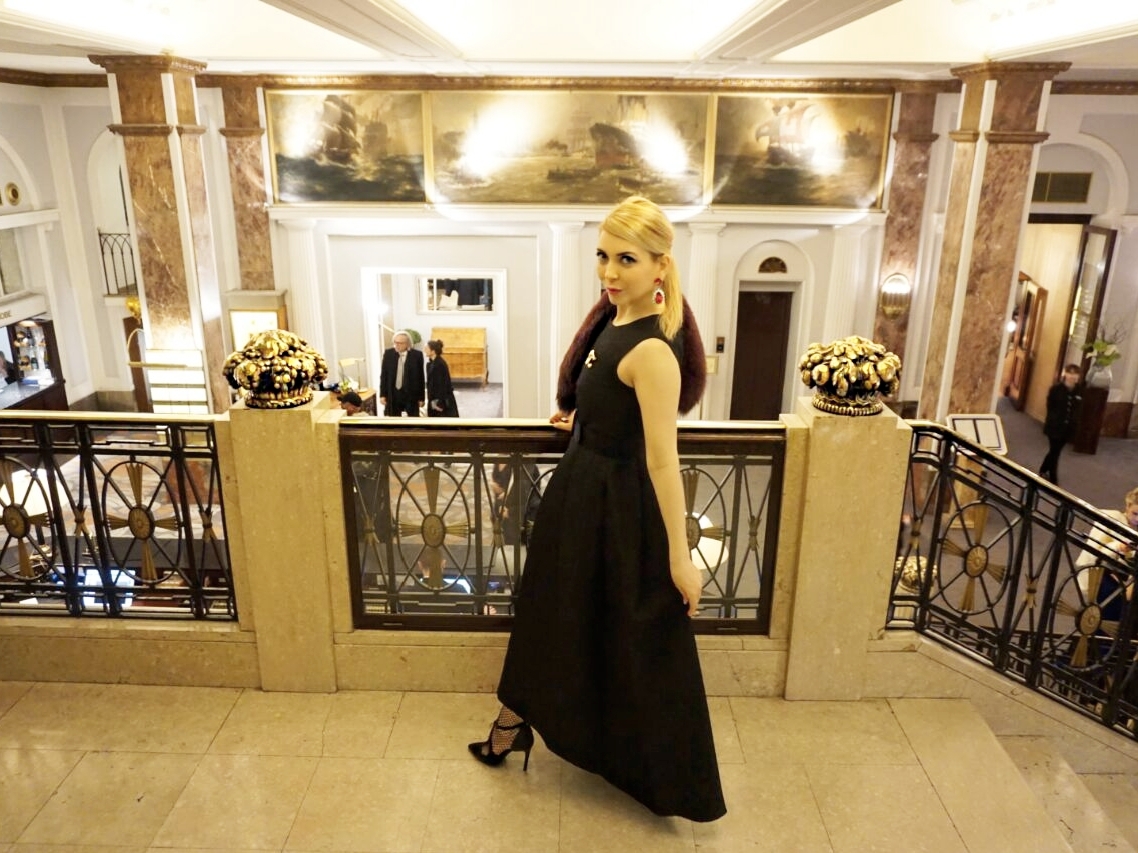 Im März diesen Jahres fand der aktuelle Blaue Ball im Hotel Atlantic Kempinski Hamburg statt, eine Veranstaltung zur Unterstützung von krebskranken Kindern. Die Events zu einem guten Zweck kommen bei den Menschen sowie auch bei mir immer gut an, somit haben wir diesen Ball mit unserer Anwesenheit beglückt.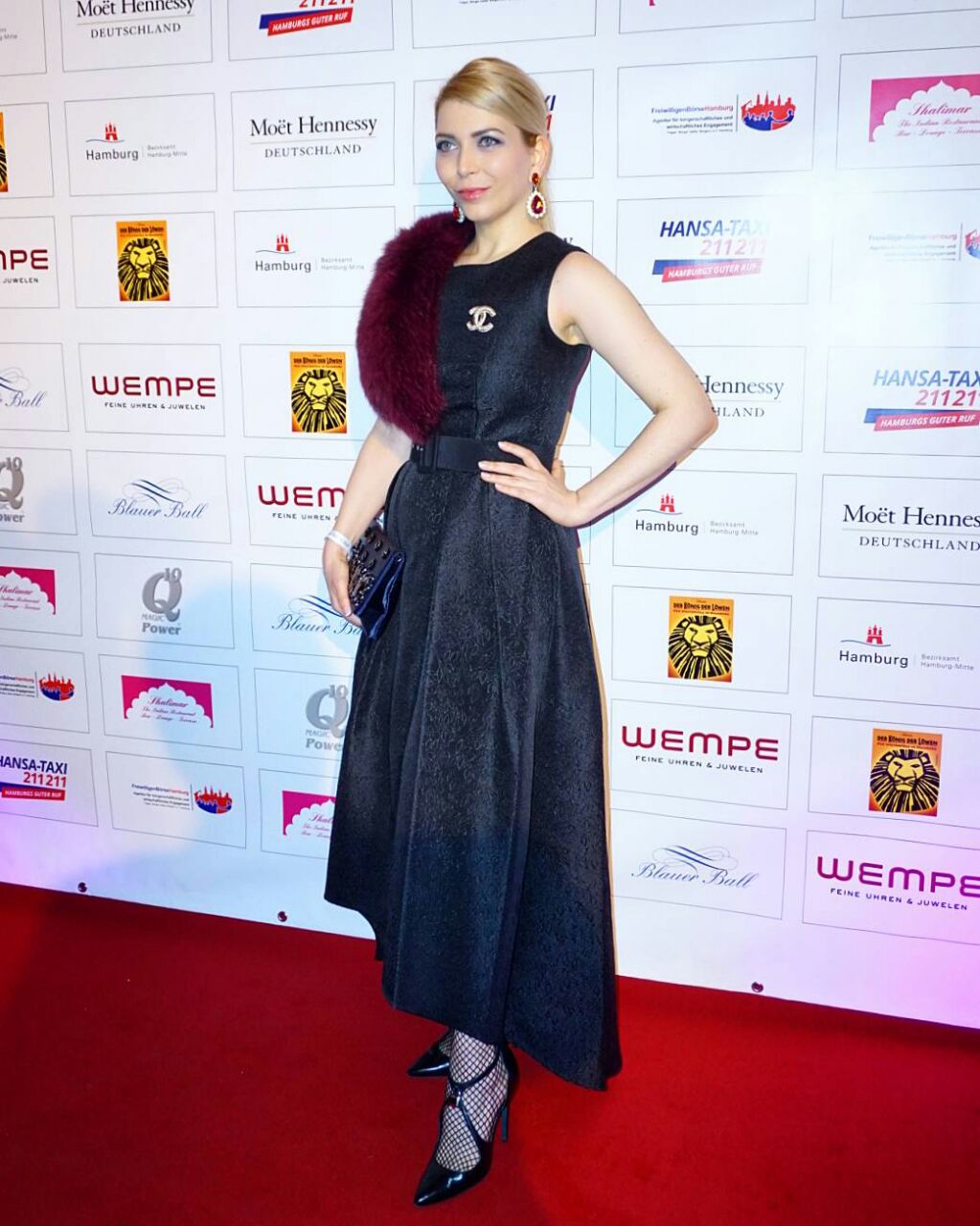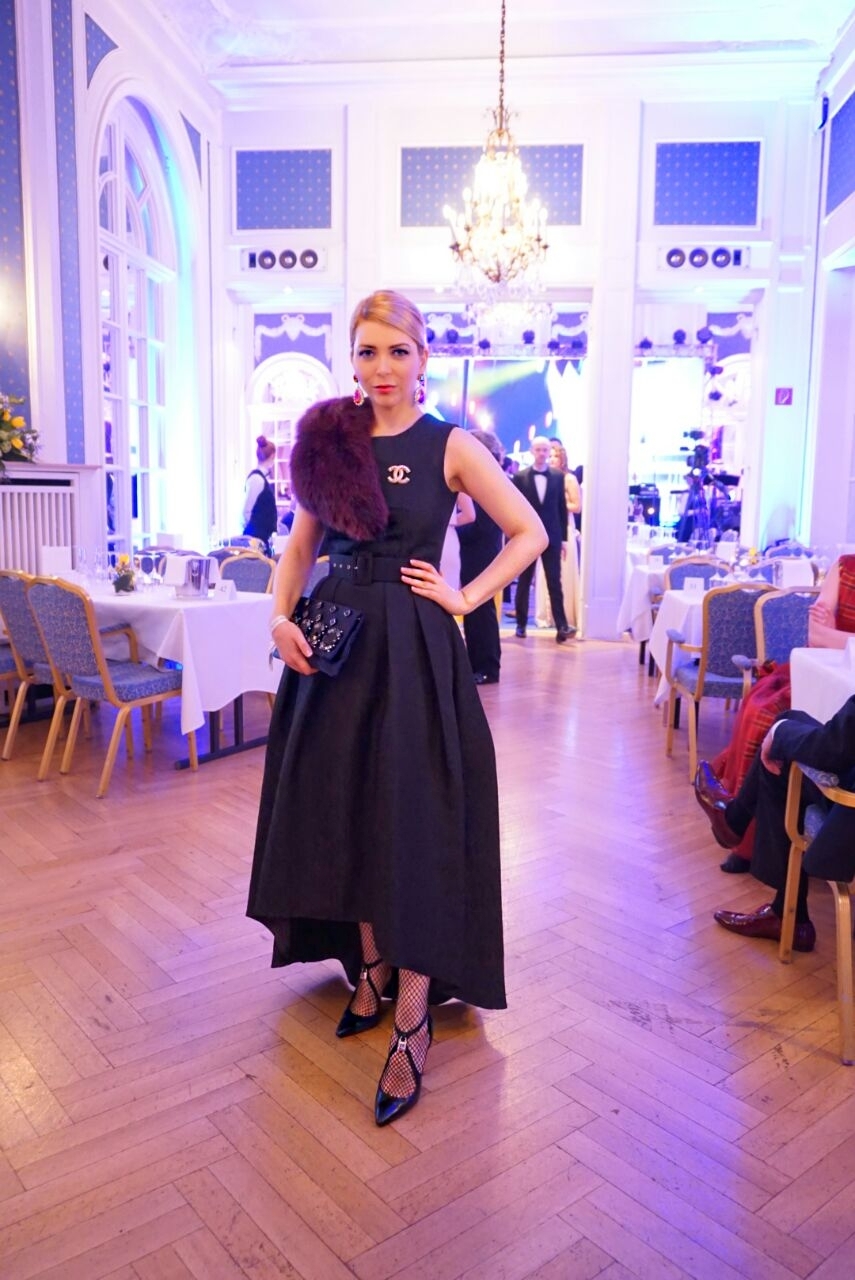 Die Räumlichkeiten des Hotels waren entsprechend das Highlight des Abends. Allerdings gehört zu einem gutem Event auch eine gute Show. Diesbezüglich kann ich das Event nicht weiter empfehlen. Somit haben wir die Veranstaltung früh verlassen. Aber wie eine meiner Freundinnen gesagt hat, zumindest gab es einen Grund sich endlich mal wieder besonders hübsch zu machen.
Ich trug ein schwarzes Ballkleid mit der kleinen Schleppe. Dazu einen breiten Gürtel und Netzstrümpfe, die beide momentan sehr im Trend liegen. Außerdem ein paar Accessoires wie die Chanel Brosche und eine Fellstola. Die schönen Accessoires peppen ein auf den ersten Blick dezentes Outfit auf.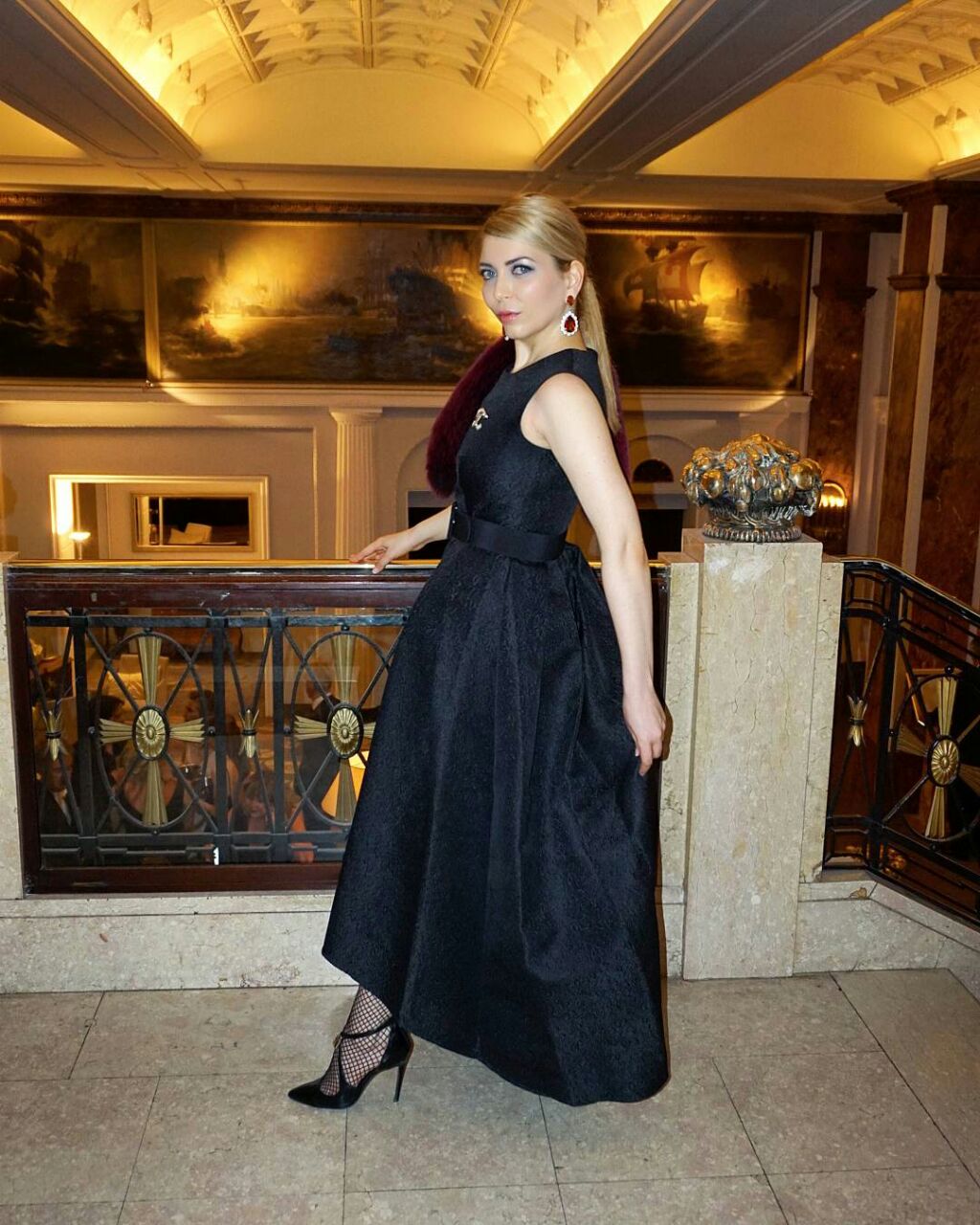 Es gibt immer und überall mal missglückte Events. Nun bis jetzt waren die besten Events, die ich persönich besuchen konnte, in der Schweiz und Frankreich, über die ich bereits in meinem Blog berichtet habe.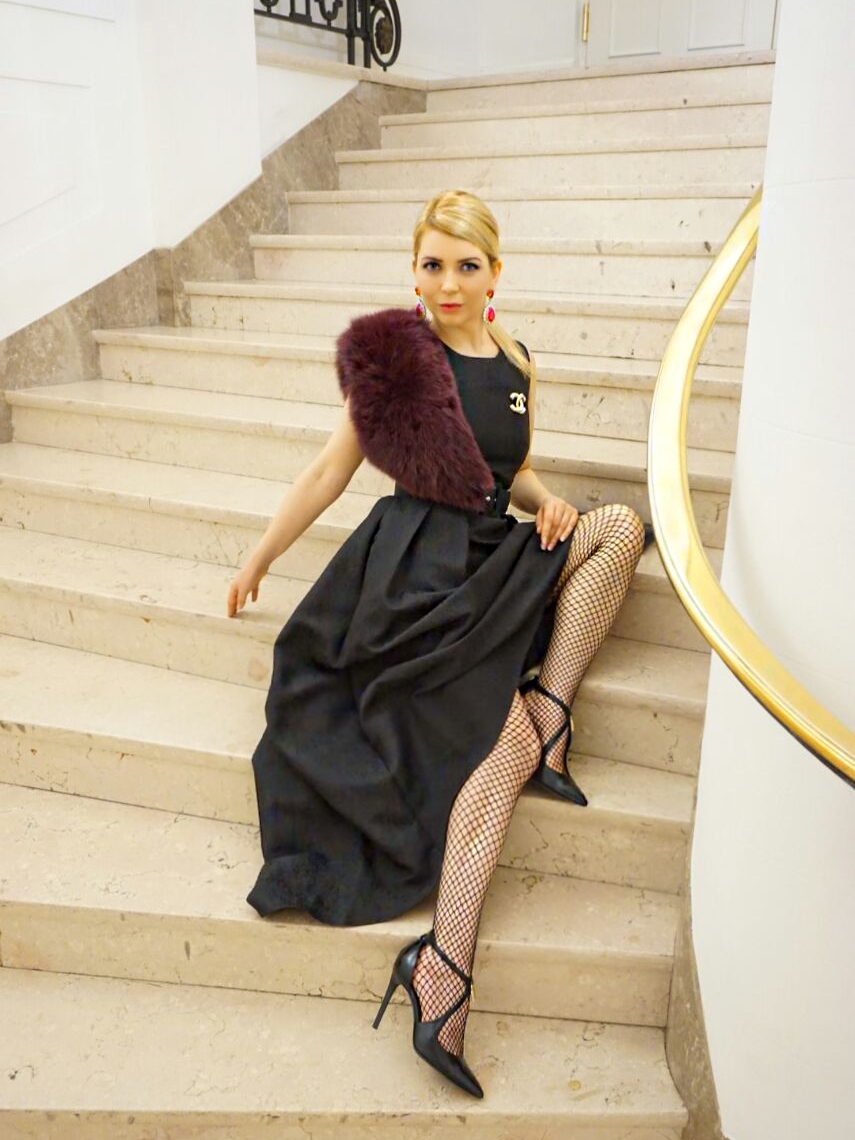 ENGLISH: Ball im Hotel Atlantic Kempinski Hamburg
In March of this year the last Blue Ball took place at the Hotel Atlantic Kempinski Hamburg. An event to support children with cancer. The events for a good purpose go down well with people as well as with me. So we congratulated this ball with our presence.
The premises of the hotel were the highlight of the evening. However, a good event also includes a good show. I can not recommend this event because of the show. So we left the event early. But as one of my friends said, at least there was a reason to dress yourself up particularly beautiful.
I wore a black ball gown with a small train plus a wide belt and the fishnet stockings, both of which are currently very trendy. Also a few accessories like the Chanel brooch and a fur stole. The beautiful accessories spice an at first glance modest outfit up.
Any way there are always and everywhere unsuccessful events. Well, until now the best events I could personally visit were in Switzerland and France. About which I have already reported in my blog.