Letzte Woche haben wir fabelhafte Ferien in der Schweiz verbracht, und wie immer mit einem Koffer für Zwei. Ja, obwohl ich eine Fashionista bin, mag ich es praktisch. Ich packe normalerweise wenige Stücke ein, die man aber gut miteinander kombinieren kann.
Unser erstes Reiseziel war Genf, wo wir erst spät nachmittags eingetroffen sind, und gleich einen Weihnachtsmarkt in der Hoffnung etwas Köstliches zu bekommen besuchen wollten. Genf selbst ist sehr beeindruckend, allerdings sind die Weihnachtsmärkte etwas anders als in Deutschland. Zwar gibt es sie, aber nur mit Souvenirs und ohne leckeres duftendes Weihnachtsgebäck, deftige Speisen, Süßigkeiten und Glühwein – alles was nach Weihnachten duftet. Vielleicht ist es nur in Genf so, das kann ich nicht abschliessend sagen. Dafür sind die Patisserien entzückend! Also sind wir nach dem etwas enttäuschenden Weihnachtsmarktbesuch in der nähe vom Bahnhof zu der Hauptshoppingstraße in die Martel Chocolatier gegangen, wie ihr bereits auf meinem Instagram anschauen konntet. Dort haben wir unseren Abend mit zauberhaften Küchlein und Canapes zum Dinner abgeschlossen.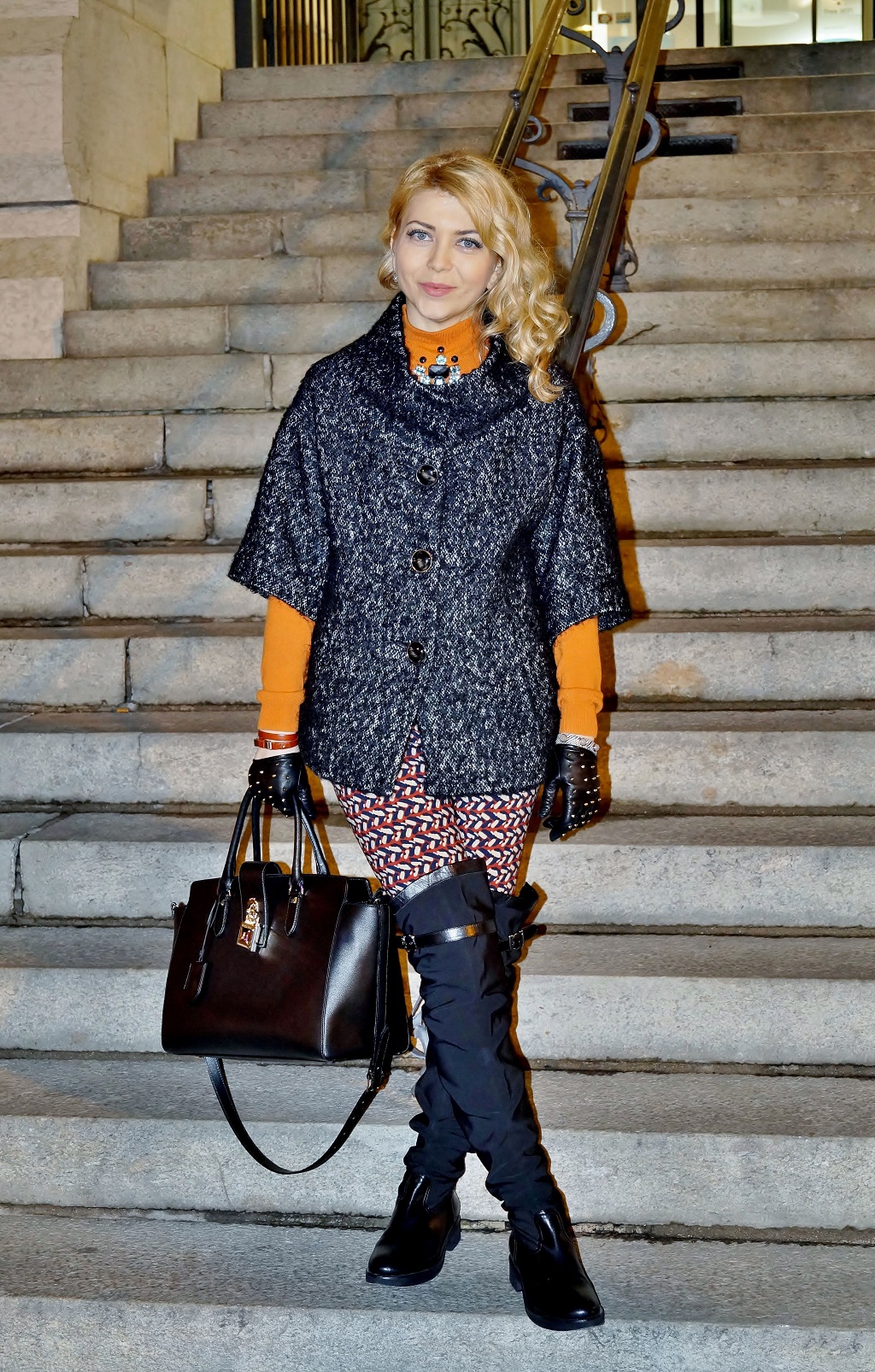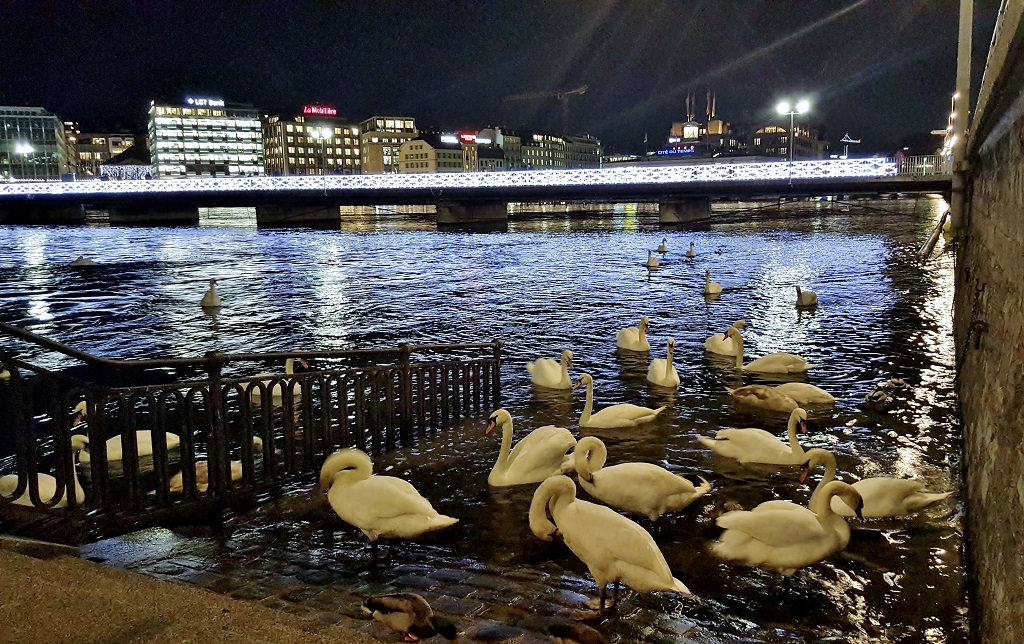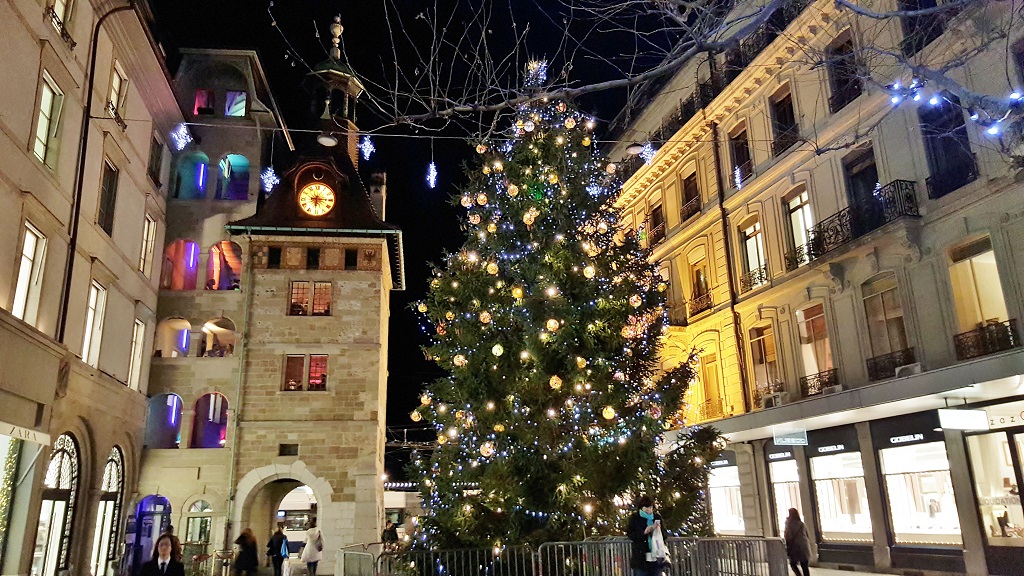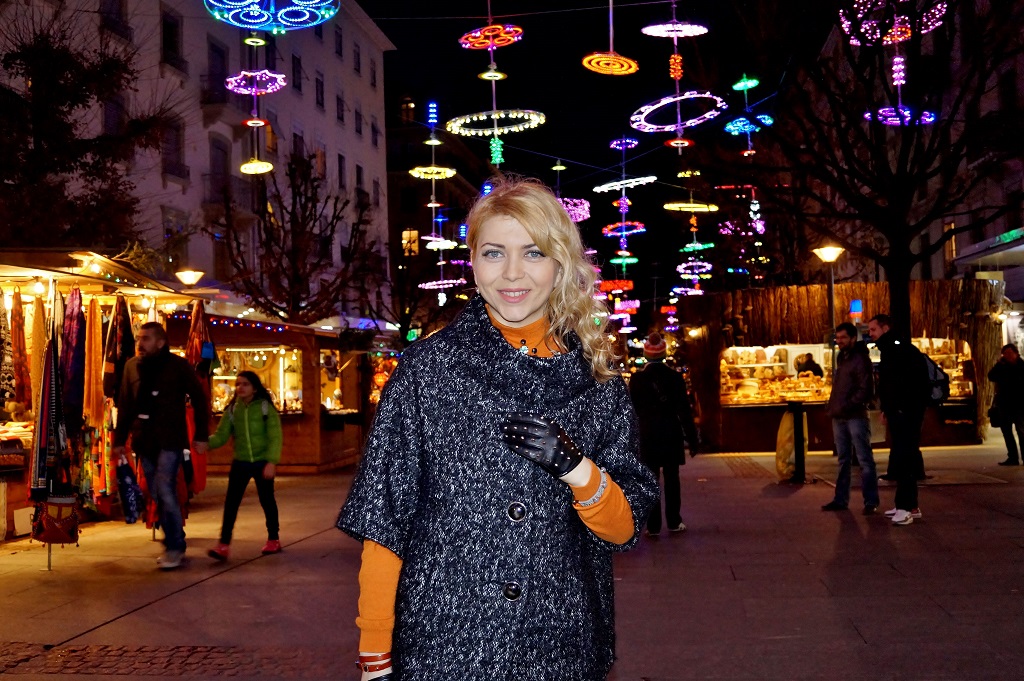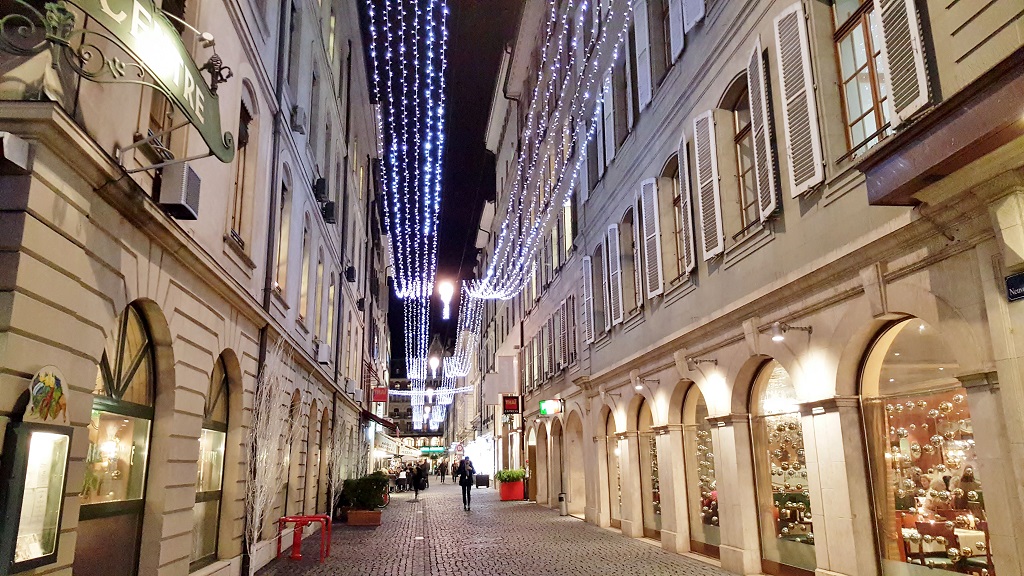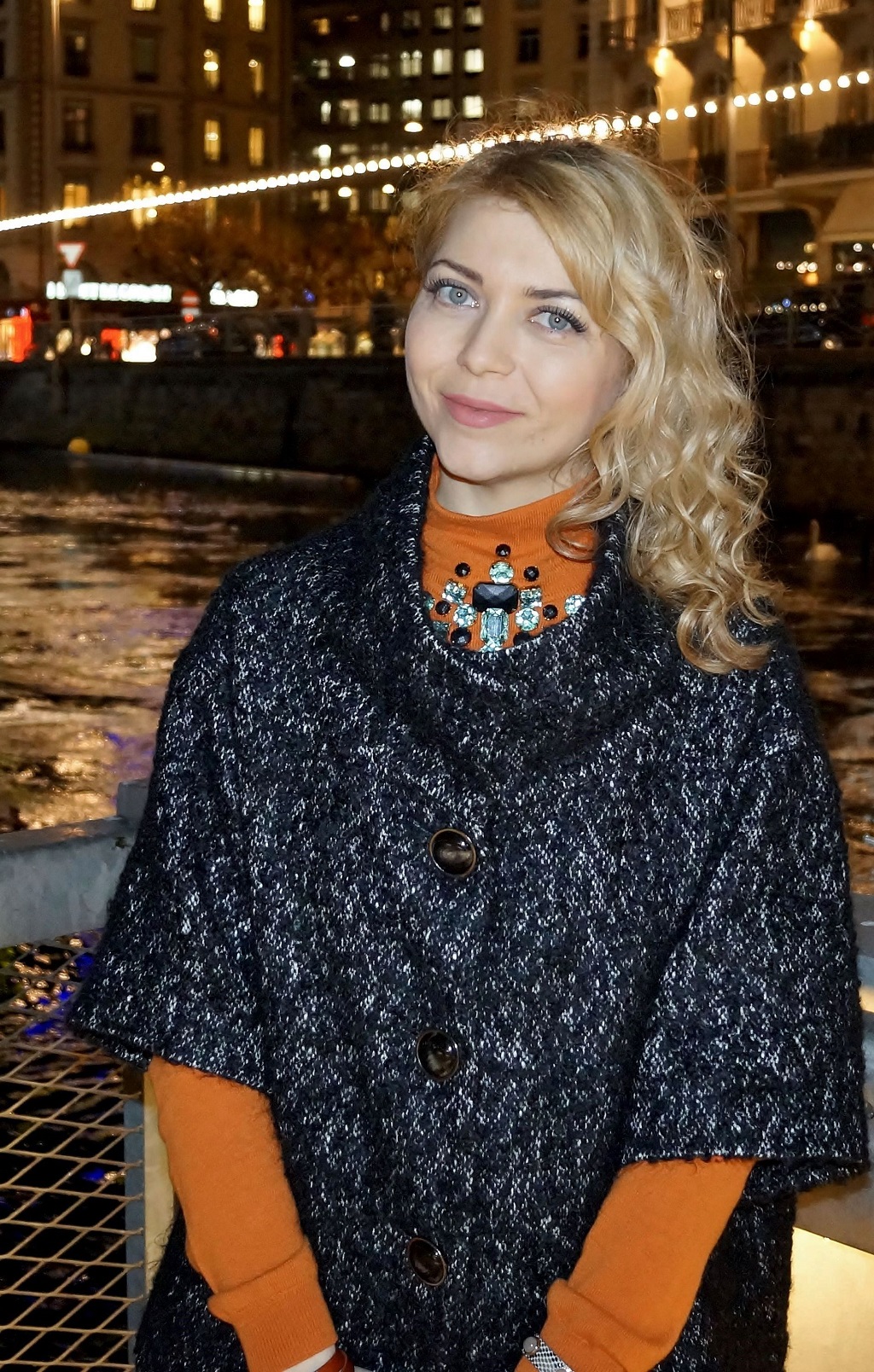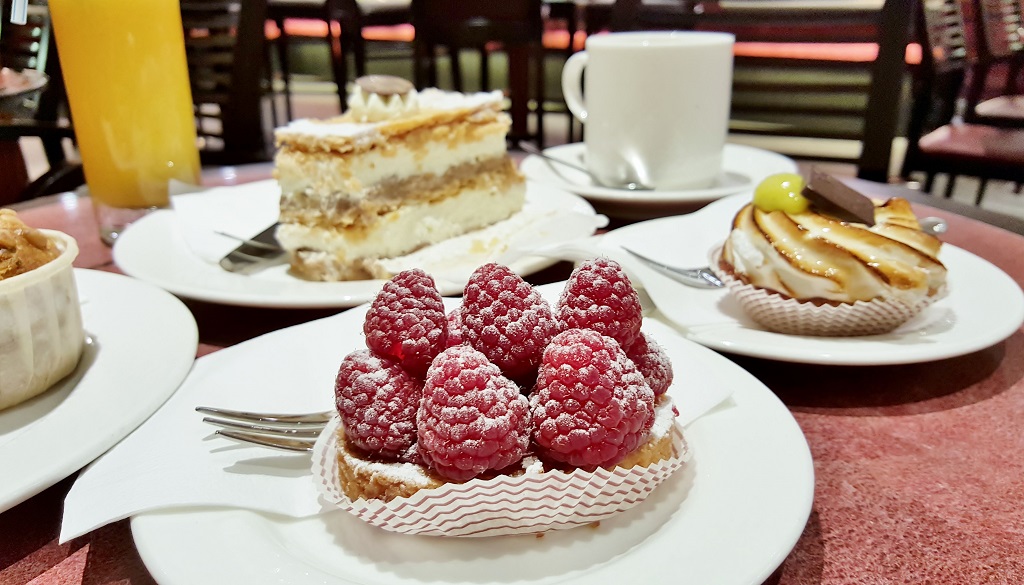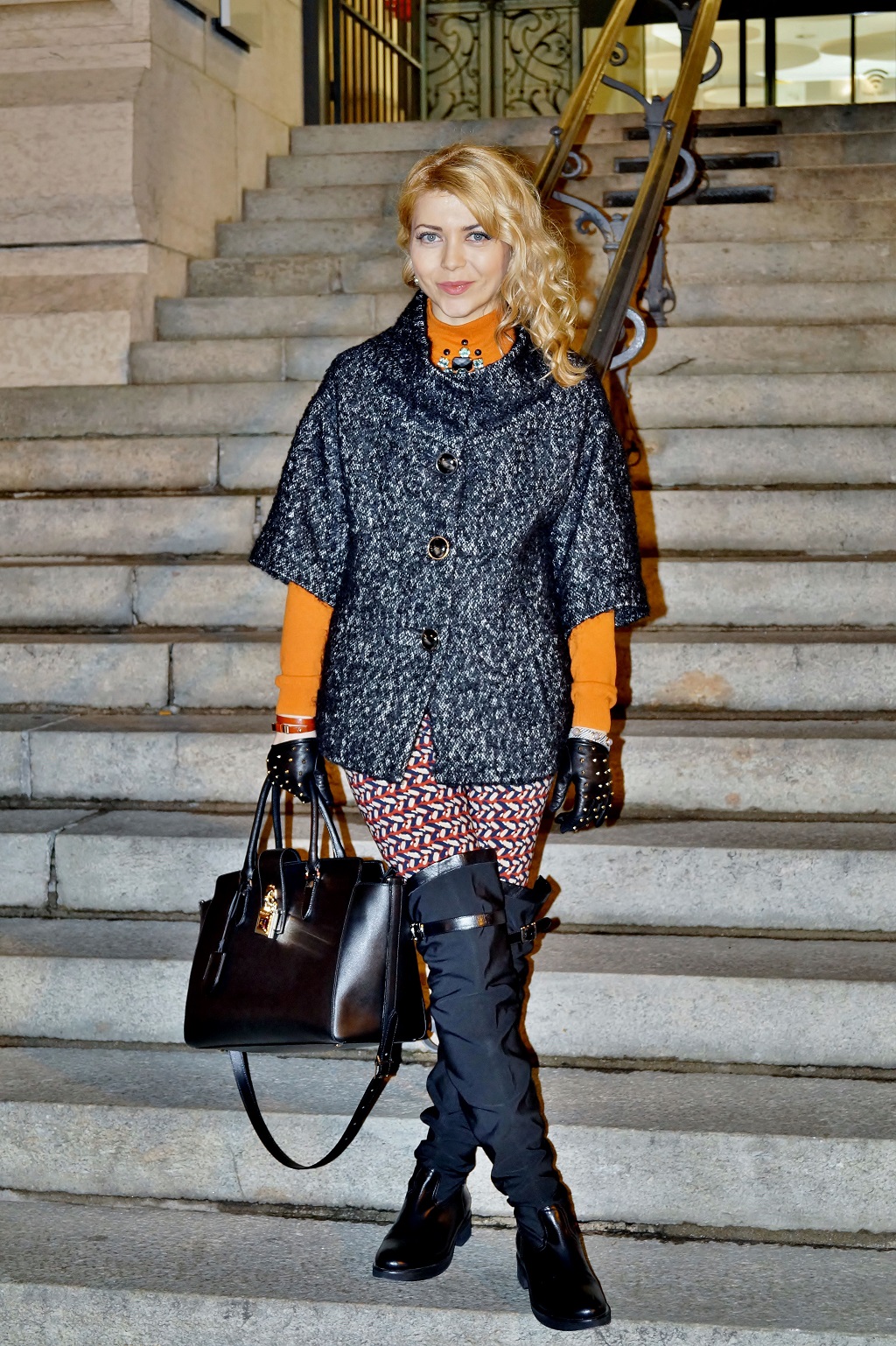 Joop! Schal, Twin-Set by Simona Barbieri Overknees, Schumacher Cape-Mantel, Who's Who Pullover, Zara Hose, Patrizia Pepe Bag, Mario Portolano Handschuhe
ENGLISH: Geneva in the Evening During Advent

Last week we spent a fabulous vacation in Switzerland. As always we took only one suitcase for two. Yes, although I'm a fashionista, I like it practical. I usually grab the few pieces that can be well combined together.
Our first point was Geneva, where we arrived late in the afternoon and immediately wanted to go to the Christmas market in the hope to get something delicious. Geneva itself is very impressive, however, the Christmas markets are different than in Germany – with souvenirs, but without delicious fragrant Christmas cookies, hearty meals, sweets and mulled wine – everything that smells of Christmas. Maybe it's just in Geneva this way, I do not know exactly. But the pastry shops are adorable there! So after a little disappointing Christmas market visit in the near of the main train station, we went to the main shopping street into the Martel Chocolatier, as you could follow me on my Instagram. There we topped off our evening with magical cakes and canapes to dinner.