Heute möchte ich euch zurück nach Paris entführen. Es gibt noch so vieles aus unserem Urlaub zu berichten. Ihr wisst bereits, dass wir Anfang Dezember in dieser wunderschönen Stadt waren, in die ich mich auf den "dritten Blick" verliebt habe. Denn diesmal habe ich verstanden, dass man nach Paris auf bestimmte Weise Reisen soll, und zwar sich mehr unter die Franzosen mischend, um das wahre französische Flair kennenzulernen. Wir sind im Hotel Banke untergekommen, dass war ein Uberraschung von meinem Mann. Ich hatte früher einmal ihm gegenüber erwähnt, dass ich in diesem Hotel irgendwann mal übernachten möchte. Die Überraschung ist mehr als gelungen, denn mein Mann hat das Zimmer mit einem traumhaftem Blick auf Sacré-Cœur de Montmartre Paris arrangiert, den ich jeden Morgen und Abend nach unserem Spaziergang bewundern und meine Augen nicht mehr davon abwenden konnte. Dass mich so eine Aussicht erwartet wusste ich nicht – eine herrliche Entdeckung. Abends ist diese wichtige Sehenswürdigkeit von Paris sehr schön beleuchtet – faszinierend! Am Morgen nach unserer Ankunft für das leckere Frühstück und den Tagesbummel habe ich eines meiner Lieblingssweatshirts von Swetc in der Farbe Rosé angezogen. Ich habe dieses Sweatshirt schon früher in meinem Blog präsentiert. Leider wurde es in dieser Farbe schnell vergriffen. Nichtsdestotrotz ist das Swetc Sweatshirt in grau und schwarz sehr empfehlenswert, da es noch dazu gerade im Weihnachtsausverkauf ist. Übrigens viele Shops mit traumhaften Teilen haben gerade Sale bis zu 50%. Einen guten Rutsch ins Neue Jahr!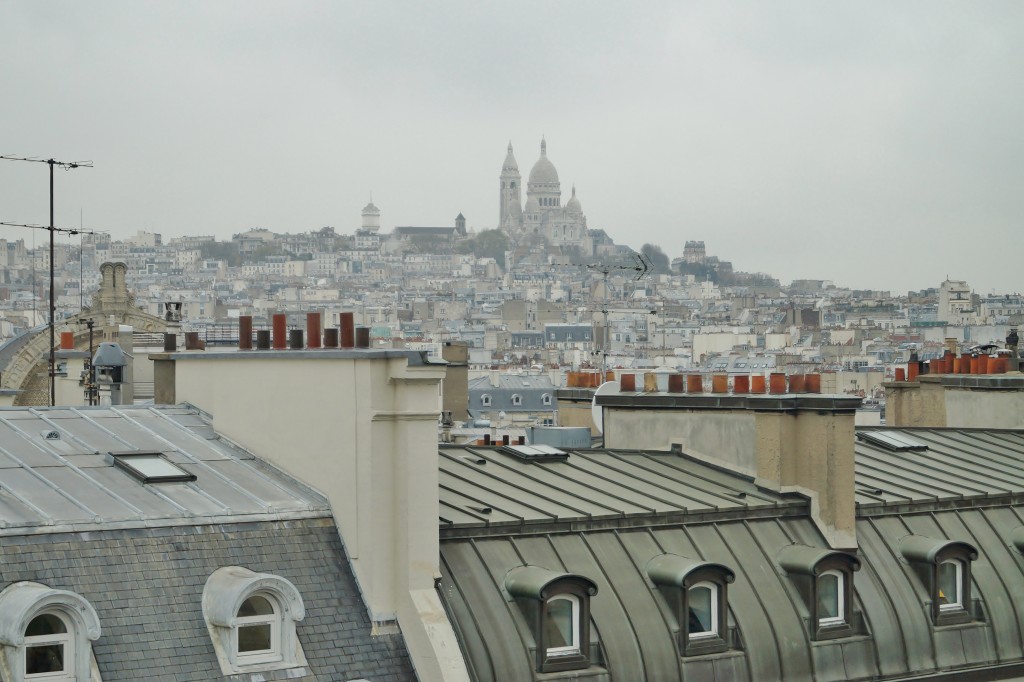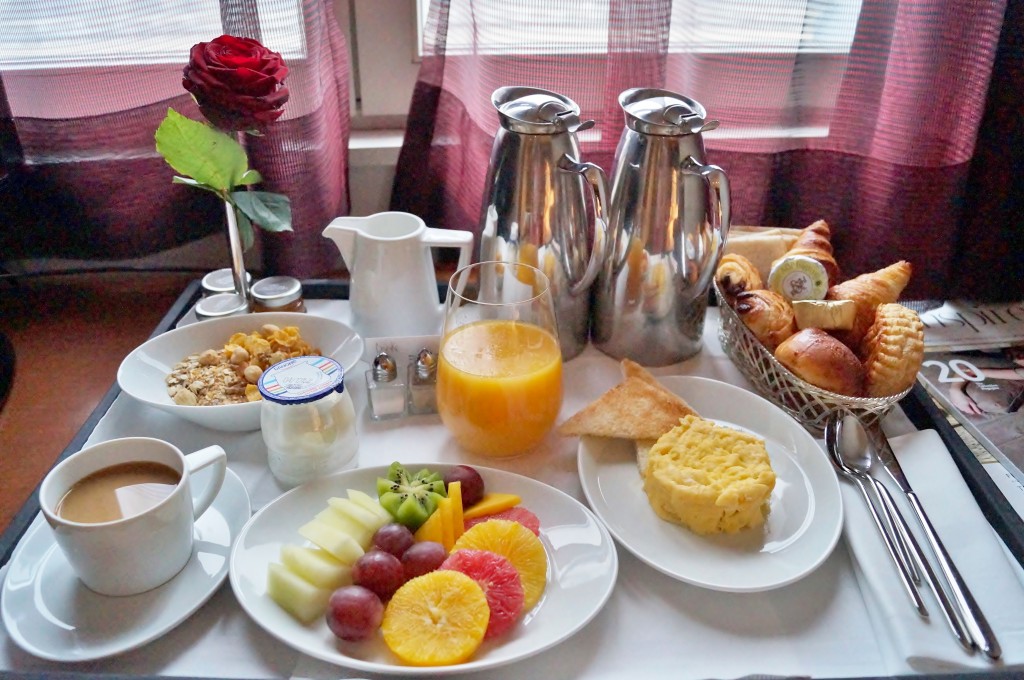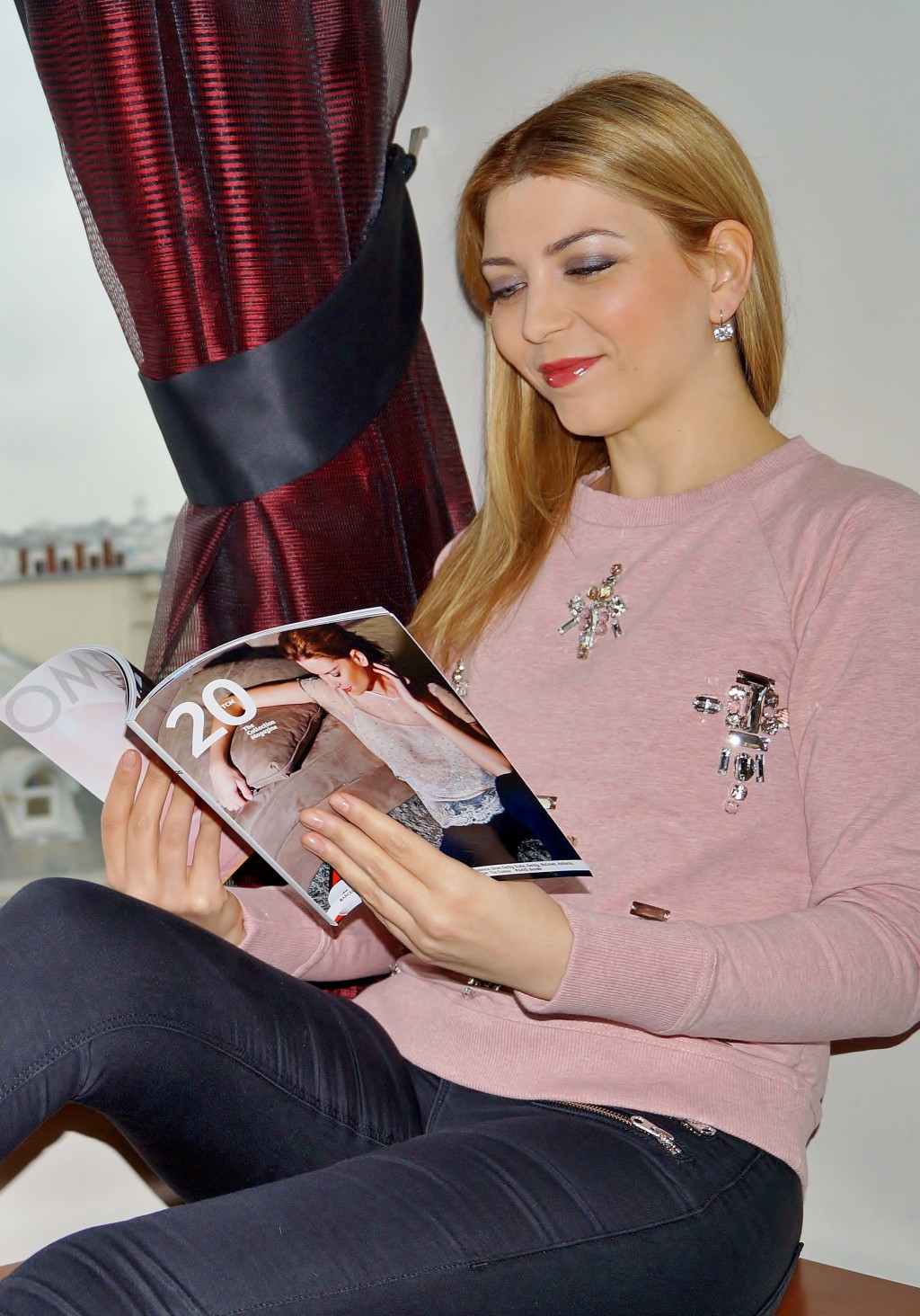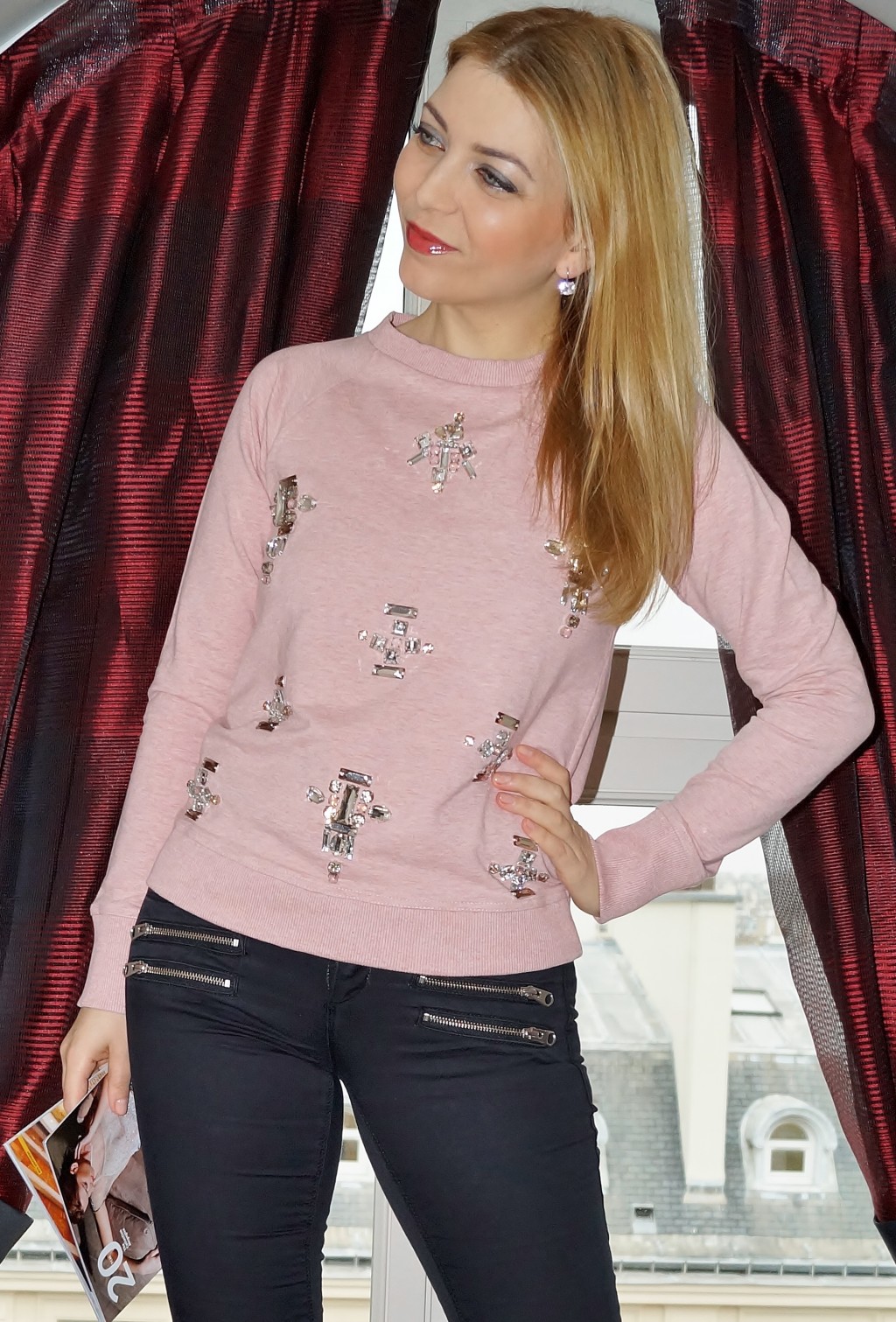 Swetc Sweatshirt, Topshop Hose, Michael Kors Ankleboots
ENGLISH: A Fantastic View of Sacré-Cœur de Montmartre Paris
Today I want to take you back to Paris. There is still so much to report about our traveling. As you already know, early December we were visiting this beautiful city in which I fell in love on the "third view". Because this time I understood that there is a certain way for traveling to Paris, namely to visit places, where you can meet more Frenchmen to know the true French flair. We stayed at the Hotel Banke, that was a surprise to me from my husband. I had once mentioned to him that I would like to stay in this hotel someday. The surprise was more than successful, because my husband has arranged the room with a fantastic view of Sacre Coeur de Montmartre Paris that I could admire every morning and evening after our city walk and could not turn my eyes away from it. I could not expect to see such a view out of the window – a wonderful discovery. This important attraction of Paris is very beautiful at night illumination – fascinating! The next morning after our arrival for a delicious breakfast and daily stroll I put one of my favorite sweatshirt by Swetc in the color of rosé. I have presented this sweatshirt earlier in my blog. Unfortunately, in this color it was quickly sold out. Nevertheless, the Swetc sweatshirt is highly recommended in gray and black, as it is additionally in the Christmas sale. Incidentally, many shops offer wonderful items, which are on sale up to 50%. A Happy New Year!