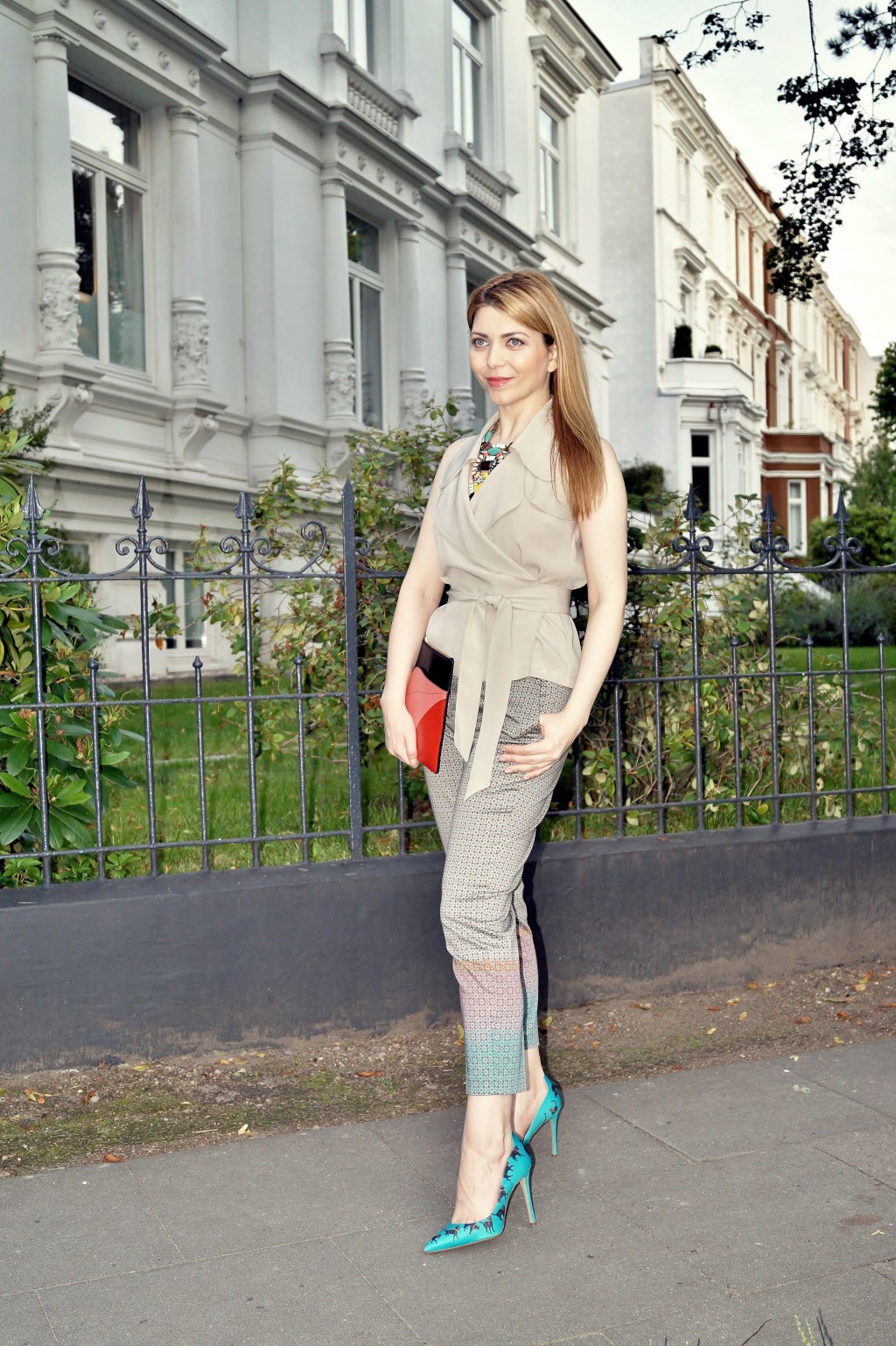 Was bedeutet eigentlich Extravaganz? Ich persönlich verstehe darunter etwas Auffallendes, was nicht jeder hat oder vor allem, was nicht jeder sich traut zu tragen. Wenn ich Extravaganz in meine Outfits bringen will, dann setze ich sie durch ausgefallenen Statement-Schmuck oder bunte Farben. Meine neue Statementkette vereint gerade diese beide Elemente in sich – bunt und ausgefallen. Die Kette passt sich perfekt dem Ausschnitt meiner eleganten beigefarbenen Blusenweste an und peppt sie auf, wodurch die naturfarbene Bluse super zur Geltung kommt. Außerdem spiegeln sich meine ebenfalls extravaganten türkisen Highheels mit den schwarzen Katzen und die mit roten Lippen bedruckte Clutch in den türkisfarbenen und rotfarbenen Steinen der Kette wider, sowie in den Verläufen der Hose. Elegant! Bunt aufgepeppt! Extravaganz per Statement!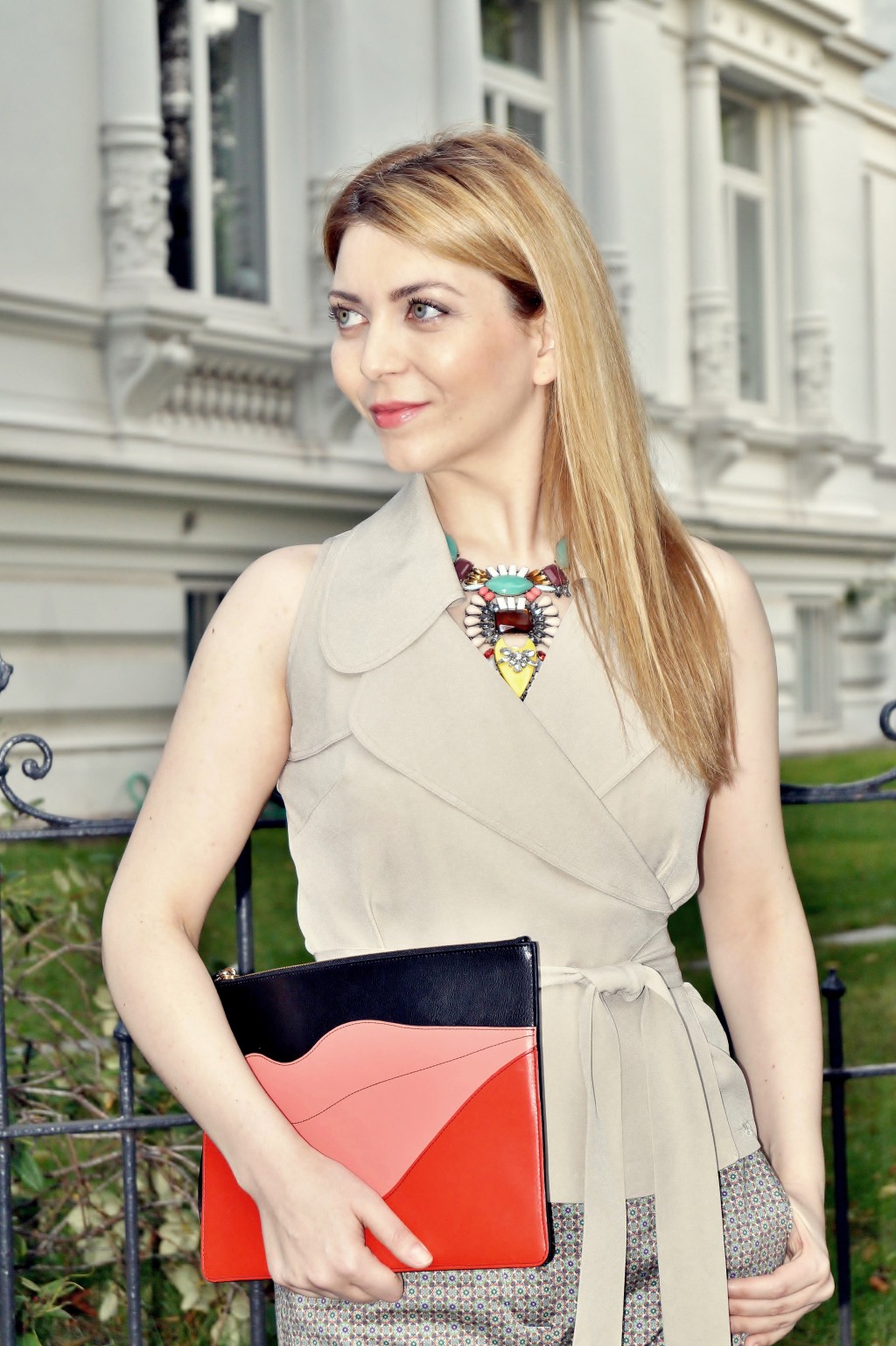 Burberry Bluse, Camilla Elphik Pumps, Diane von Furstenber Clutch, Zara Hose, Happiness Boutique Kette
ENGLISH: Extravagance per Statement
What does extravagance mean? For me it means something is striking, something that not everyone has or especially something, what not everyone dares to wear. If I want to bring some extravagance into my outfits, I do it with striking statement jewelry or bright colors. My new statement necklace combines precisely these two elements in itself – colorfulness and eccentricity. The necklace fits perfectly the neckline of my elegant beige blouse and spices it up, so that the nude colored blouse comes excellently to advantage. Moreover my extravagant turquoise heels with black cats and clutch with red lips match the turquoise and red-colored stones of the necklace, as well as the pants with gradients in the same color. Elegant! Spiced up with colorful details! Extravagance per statement!