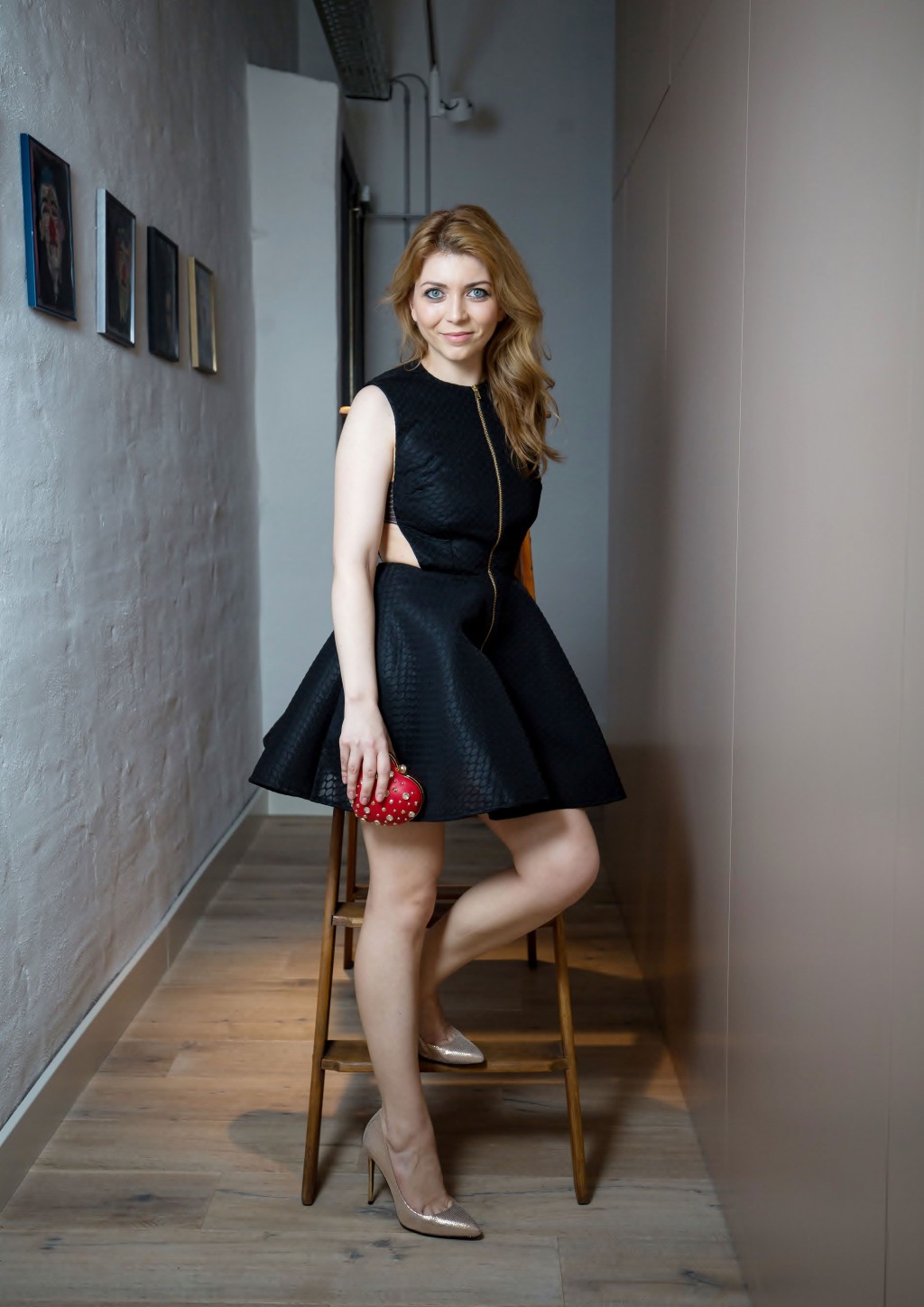 Passiert euch auch so etwas, dass ihr gerne etwas anziehen würdet, was ihr euch normalerweise nicht traut, weil ihr angeblich nicht die passende Figur, nicht das Alter dafür habt oder nicht genug gebräunt seid? Es findet sich immer irgendein Grund oder eine Ausrede, um immer wieder zu einer grauen Maus zurück zu kehren. Mir passiert es andauernd. Aber ich sammle immer wieder den Mut, um dies oder jenes mindestens einmal anzuprobieren. Das Ergebnis kann ziemlich überraschend sein. Nicht umsonst sagen viele Stylisten, es gibt keine unpassende Figur, es gibt nur die unpassenden Kleider. Hier spielt jede Kleinigkeit eine Rolle, wie die Länge, der Schnitt, der Halsausschnitt u s.w. Ok, Schwarz ist gerade nicht die Knallfarbe, aber ich will darauf hinaus, dass ich ein Minikleid mit einem ausgestellten Rock und Cut-Outs für ein Fotoshoot in Berlin während der Fashion Week anprobierte, was ich etwas gewagt fand, und es mir gefiel! Also, traut euch :). Weitere Kleider in diesem Stil findet ihr unten.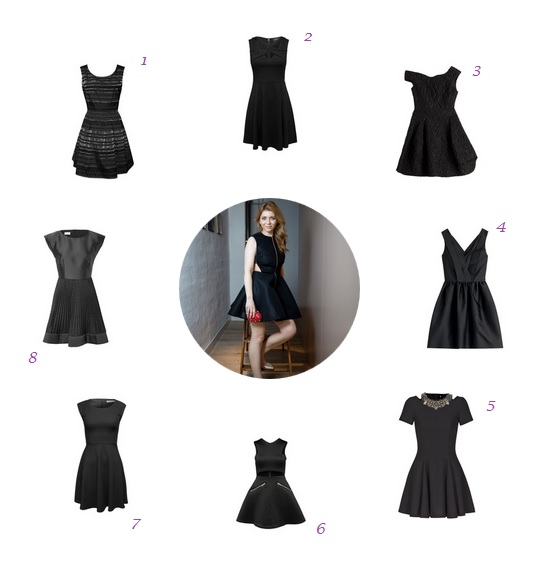 1. Yumi Effektvolles Cocktailkleid, 2. MINKPINK Cocktailkleid, 3. Simone Rocha Off-Shoulder-Dress, 4. Karl Lagerfeld Cocktail-Dress aus Satintwill, 5. Four Flavor festliches Kleid, 6. UNIF Kleid mit Cut Out 'Loft', 7. FRENCH CONNECTION Tailliertes Kleid, 8. Philosophy di Alberta Ferretti Plissiertes Flared-Dress
Um mein Outfit in dem schwarzen Kleid nicht zu düster aussehen zu lassen, wählte ich dazu eine rote Clutch.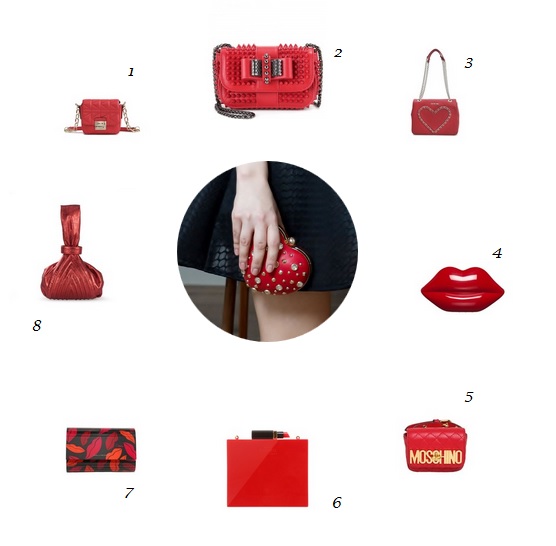 1. Karl Lagerfeld Tasche, 2. Christian Louboutin Schultertasche, 3. Love Moschino Tasche, 4. Lulu Guinness LIPS Clutch, 5. MOSCHINO – Armband-Clutch, 6. Lulu Guinness LIPSTICK Clutch, 7. Diane von Furstenberg Clutch aus Acryl mit Lippenmotiv, 8. Gretchen Tango Pouch
Die goldfarbenen Schuhe passen ideal zu den Metallelementen in der gleichen Farbe an dem Kleid und der Clutch  und machen ein perfektes Finish.
1. Gianvito Rossi – Pumps, 2. Gianvito Rossi – Pumps aus Metallic-Leder, 3. Valentino Pumps Rockstud, 4. Aquazzura – Pumps Matilde aus Leder, 5. Pierre Balmain Pumps, 6. Buffalo High Heel Peeptoe, 7. Jimmy Choo – Pumps aus Leder "Anouk", 8. Jimmy Choo – Lamé-Pumps
ENGLISH: Woman in Black
For the photo shoot in Berlin during the fashion week I wore a mini dress with a flared skirt and cut-outs. More dresses in that style you can find above. Not to let my black dress outfit look bleak, I chose a red clutch. The gold-colored shoes fit perfectly to the metal elements in the same color of the dress and clutch and make a perfect finish.
Photo Credit @thestyleograph