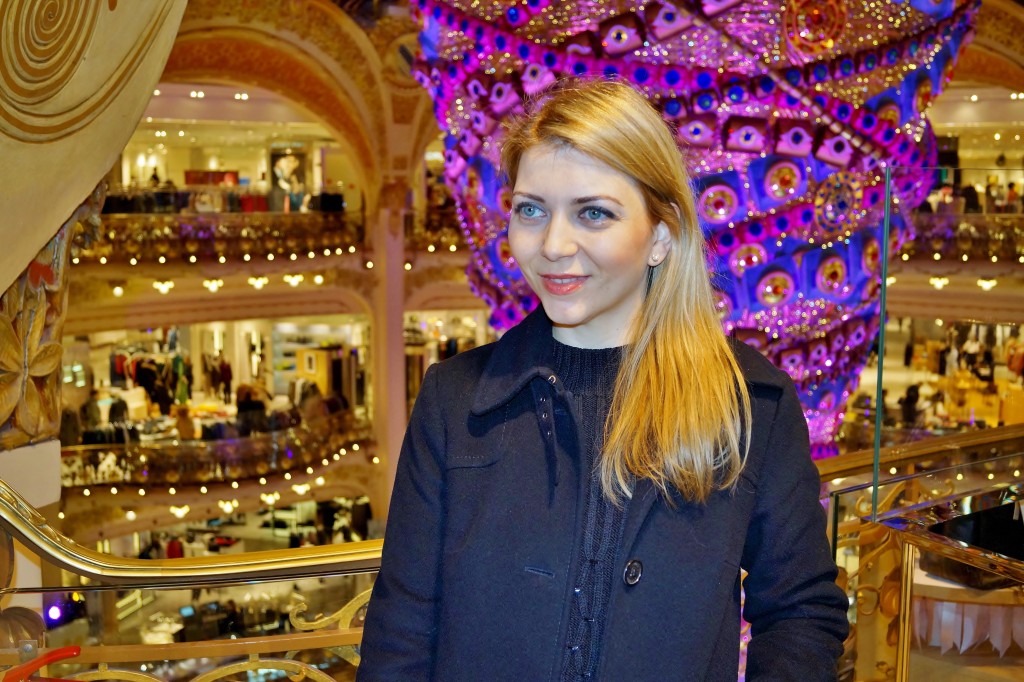 Die Galeries Lafayette stand als Erstes auf unserer To-Do-Liste für Paris. Diesmal wollten wir unbedingt in der Adventszeit nach Paris, wegen der vielen schönen Weihnachtsdekorationen und Lichter. Wir sind gerade am frühen Nachmittag angekommen und wussten genau, dass wir die zweite Hälfte des Tages in der Galerie Lafayette verbringen wollen, denn diesen Zielort in Paris empfand ich als "must have". Wir waren sehr froh, die meisten Artikel aus dem JOLIMENT blog dort zu finden, alles anzuschauen und sich selbst davon zu überzeugen, dass alles im blog auf dem neuesten Stand ist. Wir sind alle Etagen des Shopping Centers durchgegangen, übers Kaffee-Restaurant mit dem herrlichem Blick auf den Eifelturm, wo wir unser Spätmittagessen hatten, bis wir auf der Panorama-Terasse gelangt sind. Wie auf den Fotos zu sehen ist, hat Thorsten mich beim Machen der Schnappschüsse des fabelhaften Blicks aufs Paris erwischt. Ich konnte dieser Aussicht nicht widerstehen – einfach traumhaft!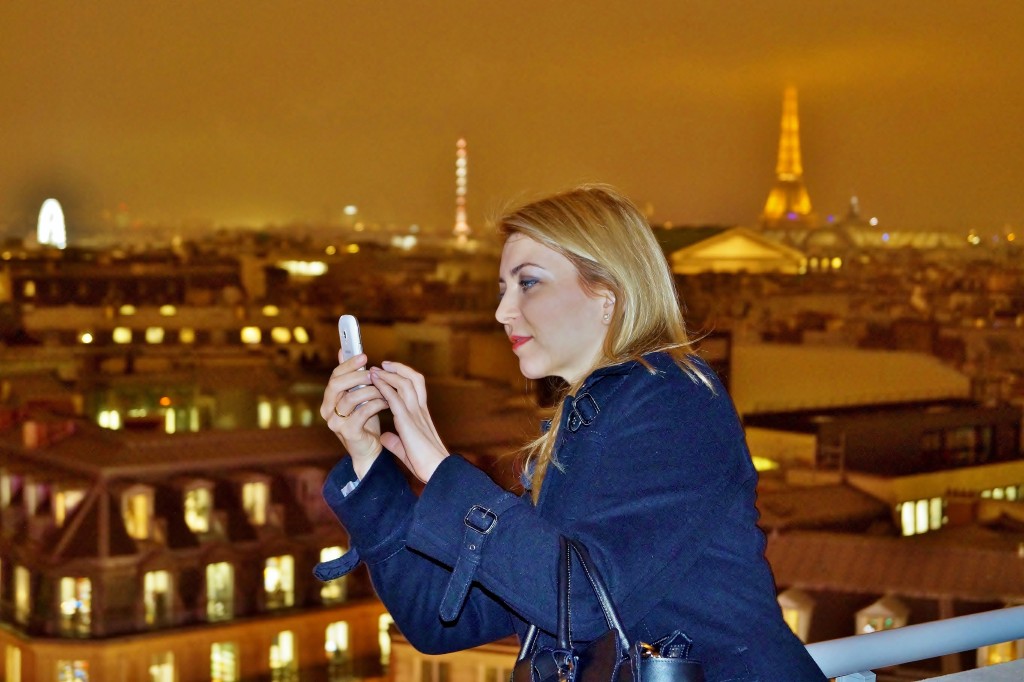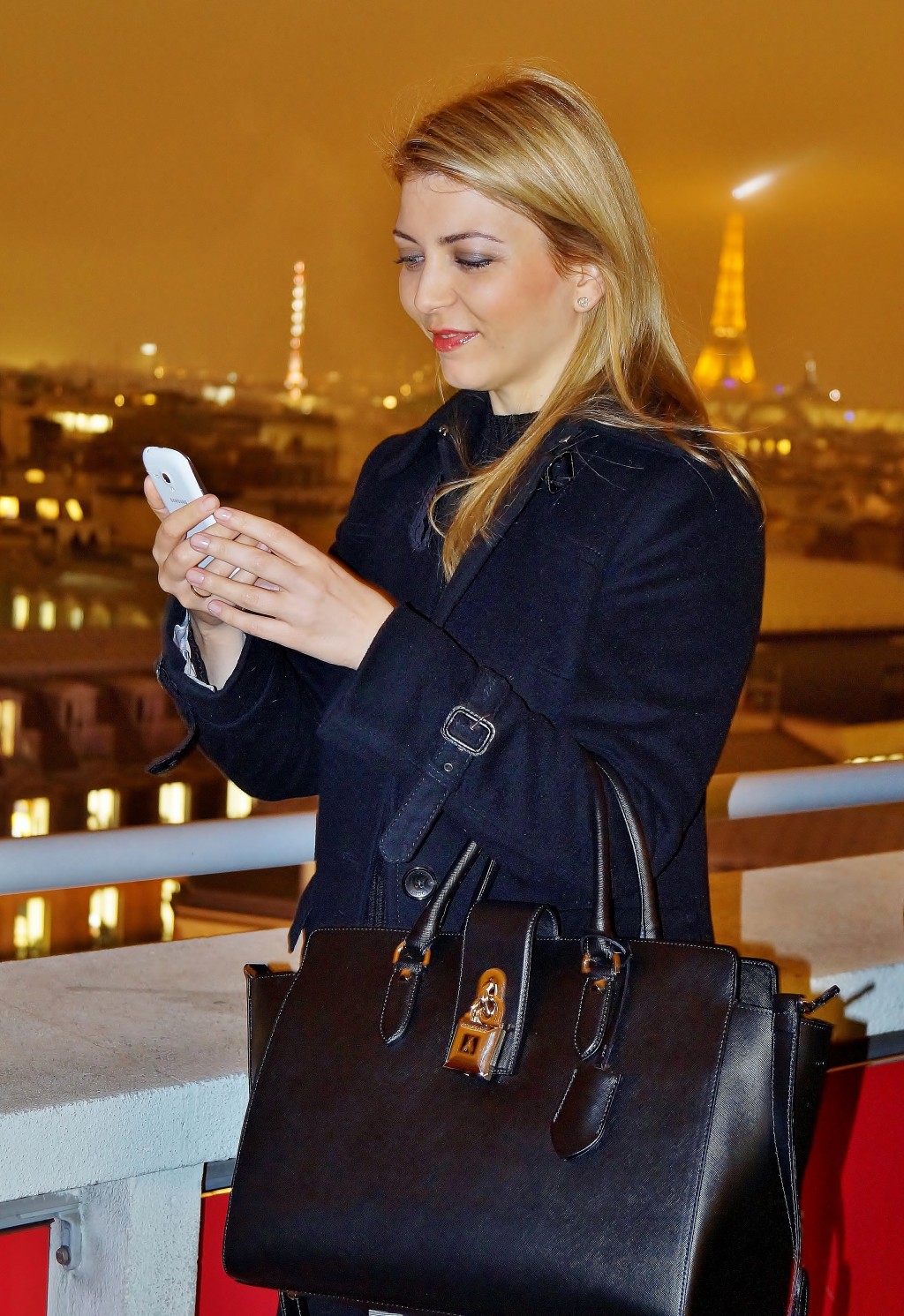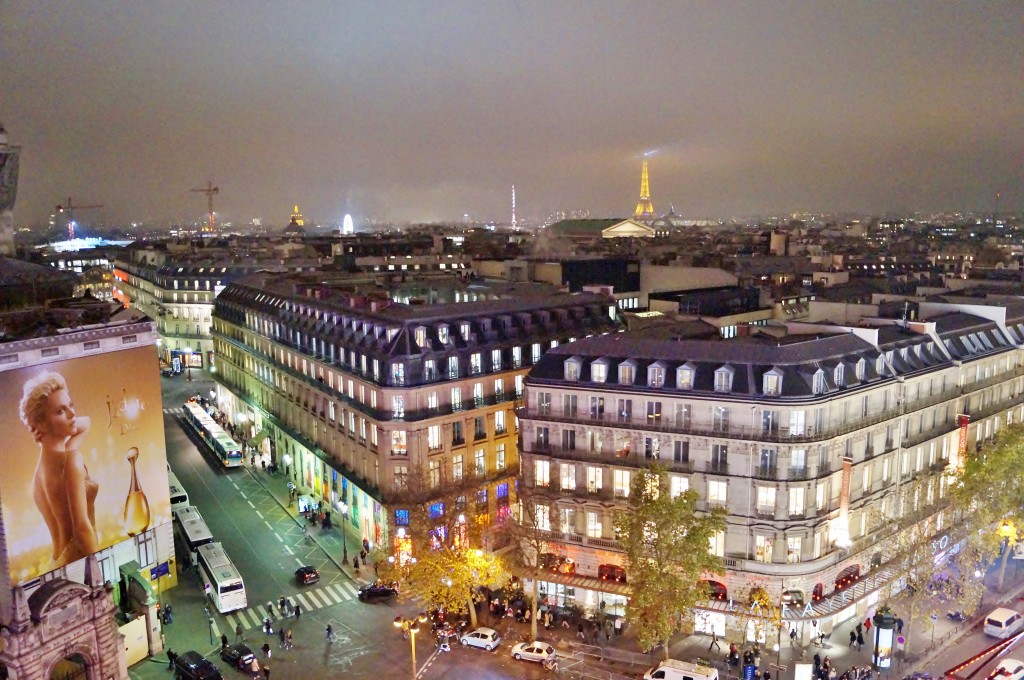 Patrizia Pepe Tasche Gerry Weber Pullover, Bogner Mantel
ENGLISH: Galeries Lafayette Paris – first to do!
The Galeries Lafayette was the first thing on our to-do list for Paris. This time we wanted to visit this romantic city during the Advent time, because of many beautiful Christmas decorations and lights. We have just arrived in the early afternoon and knew that we want to spend the second half of the day in the Galeries Lafayette. As for me this destination is a "must have". We were very glad to find most of the articles in the boutiques, which are presented on the blog JOLIMENT and convince ourselves that everything in the blog is up to date. We have gone through all the floors of the shopping center, over the coffee-restaurant with a stunning view of the Eiffel Tower, where we had our late lunch, until we have reached the panoramic terrace. As you can see in the photos, Thorsten caught me making the snapshots of the fabulous overview of Paris. I could not resist this view – just gorgeous!