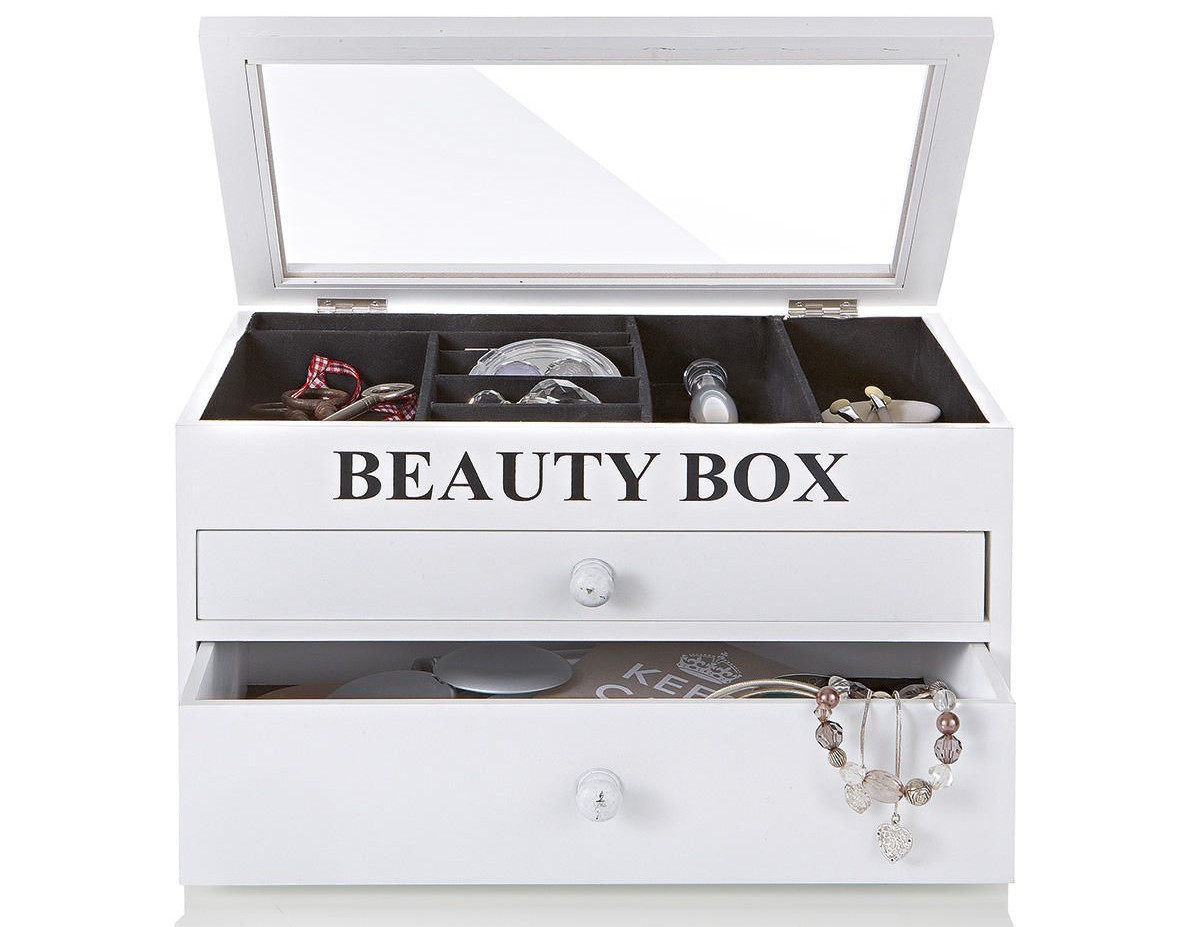 Wir sind gerade von unserer traumhaften Reise aus Paris eingetroffen und freuen uns auf den 2. Advent und Nikolaus Zuhause. Zu diesem Anlass habe ich einen Geschenkefinder für Beauty Queens zusammengestellt. Für die Liebhaberinnen von glamorösem Make-up und gepflegter Haut gibt es einige tolle Produkte bei Artdeco zu finden. Im Winter ist vor allem Feuchtigkeitscream empfehlenswert, denn der Frost und trockene Heizungsluft entziehen der Haut die Feuchtigkeit. Somit braucht die Haut eine reichhaltige und intensive Pflege. Nach der intensiven Hautpflege kann es mit Make Up weitergehen. Die Augenpartien werden mit Concealer für einen strahlenden Look abgedeckt und Makeup für einen gleichmässigen Teint aufgetragen. Danach mit Rouge erfrischen und zugleich die Gesichtsform modellieren. Ich persönlich mag taupenfarbene Lidschattentöne, vorher aber, falls gewünscht, mit einem Kajal oder Eyeliner die Augenkonturen verstärken und die Wimperntusche auftragen. Lippenstift! Fertig! Mehr Artdeco-Produkte und Schminktipps findet ihr im Artdeco-Online-Shop und dazu eine passende Beauty Box hier.
PS: Ich freue mich schon darauf, euch in den nächsten Posts über unsere Pariser Reise zu berichten.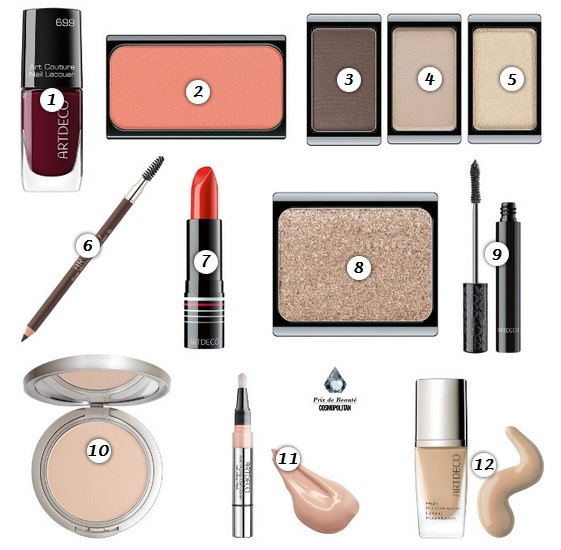 (1) ARTDECO Art Couture Nail Lacquer, (2) ARTDECO Blusher, (3) ARTDECO Lidschatten 207 – irish coffee, (4) ARTDECO Lidschatten 212 – chiffon rose, (5) ARTDECO Lidschatten 38 – pearly golden peach, (6) ARTDECO Eye Brow Designer 5 – ash blond, (7) ARTDECO Perfect Color Lipstick, (8) ARTDECO Glam Vintage Shimmer Cream, (9) ARTDECO Art Couture Lash Designer, (10) ARTDECO Hydra Mineral Compact Foundation, (11) ARTDECO Anti-Aging Concealer, (12) ARTDECO High Performance Lifting Foundation
ENGLISH: 2. Advent – Gift Guide for Beauty Queens
We have just arrived from our wonderful trip from Paris and look forward to the 2nd Advent and St. Nicholas at home. On this occasion, I have compiled Gift Ideas for Beauty Queens. So for the lovers of glamorous makeup and beautiful skin there are some great products by Artdeco. In winter, especially moisture cream is recommended because of frost and dry heated air. Thus, the skin needs an intensive care. After the intensive skin care you can go on with make-up. Cover the area around the eyes with concealer for a radiant look, and apply makeup for a smooth complexion. Then refresh and sculpt the face shape with blusher. I personally like eye shadows in taupe shades. But previously, if desired, apply around the eyes a kohl eyeliner and amplify the lashes with mascara. Lipstick! Finished! More Artdeco products and make-up tips can be found in Artdeco shop online and a matching beauty box here.
PS: Looking forward to tell you about our trip to Paris in the next few posts.