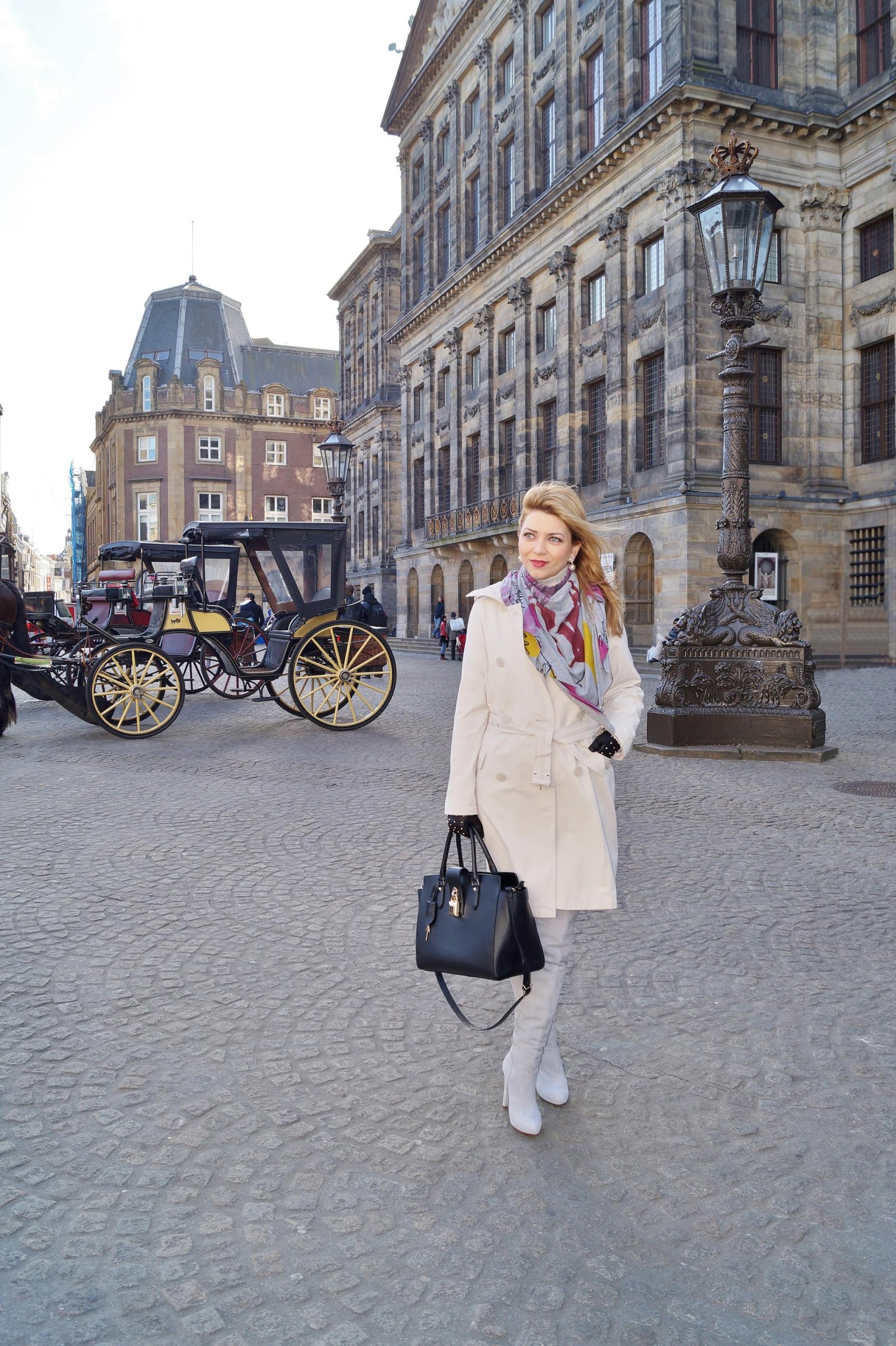 Meine Wege führten bis vor kurzem noch nie nach Amsterdam, sondern mehr nach Süden. Vor einer Woche hatten Thorsten und ich dank einer meiner Freundinnen, die in Amsterdam wohnt, die Gelegenheit, diese schöne Stadt für ein paar Tage zu besuchen.
Da ich gerne "leicht" reise, überlege ich mir immer genau, welche Teile ich mitnehme, und ob ich sie alle miteinander kombinieren kann. Für solche kurzen Reisen von 3 bis 5 Tagen nehme ich nur einen Koffer für zwei. 3/4 des Koffers gehören natürlich mir, und der restlichen Teil Thorsten :). Den ersten Tag bummelten wir am Paleis op de Dam (der Königliche Palast), dem Amsterdam Historischen Museum und durch einige Sträßchen an den Wasserkanälen. Ich kann nur sagen, dass Highheels in Amsterdam keine gute Idee sind! :) Die Straßen dort sind uneben und mit kleinen Steinen gelegt. Irgendwie musste ich an den Film "Who Am I?" ("Jackie Chan´s Nobody") mit Jackie Chan, der in Holland gedreht wurde, und die lustige Kampfscene mit den traditionellen niederländischen Holzschuhen denken. Also falls ihr dorthin reist, flache Schuhe sind empfehlenswert! Nichtsdestotrotz finde ich, dass Overknees und Trenchcoat eine tolle Kombination ausmachen. Und wenn ihr aus dem Auto direkt in eure Location übergeht, können die High Heels auch in Amsterdam getragen werden. Außerdem stehen an dem Königlichen Palast Kutschen, die man für eine Sehenswürdigkeitentour buchen kann.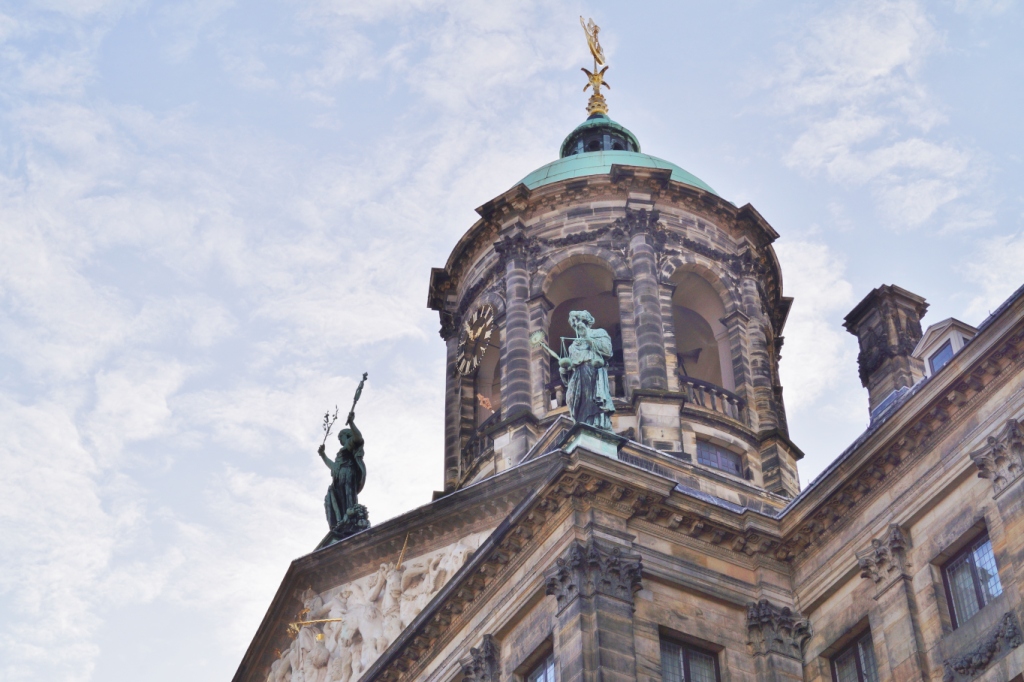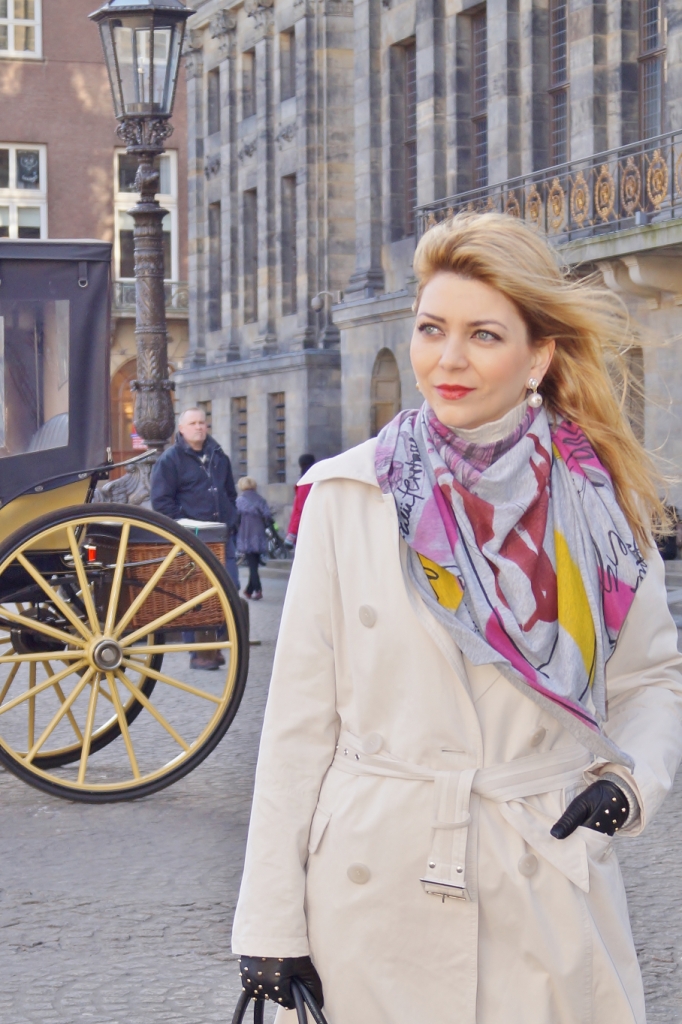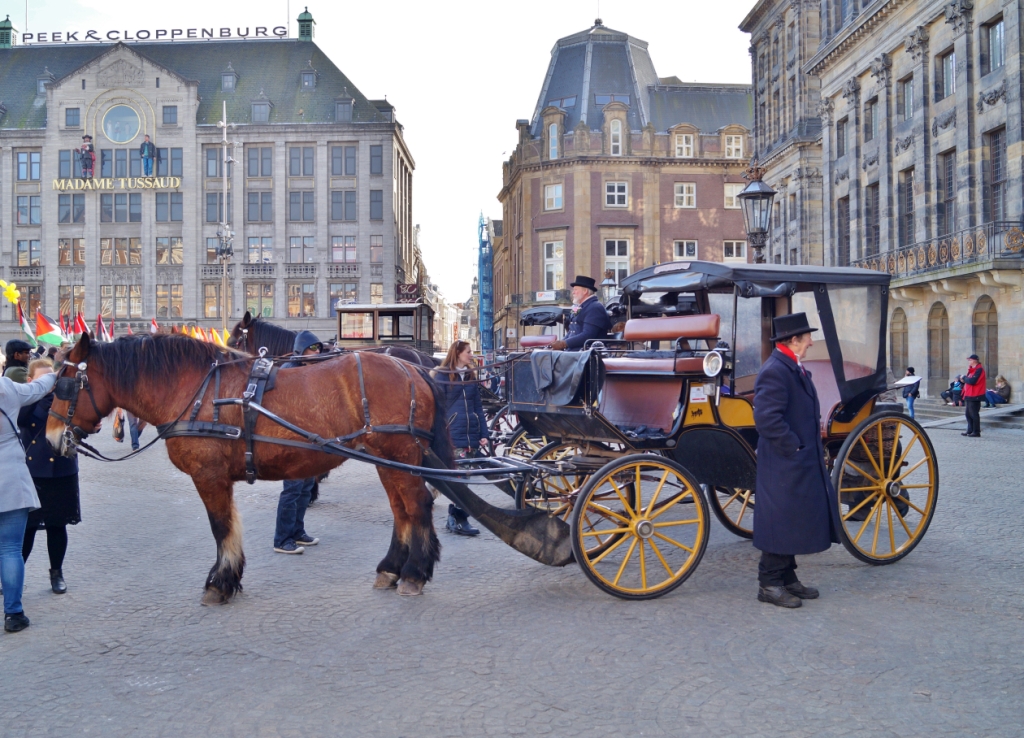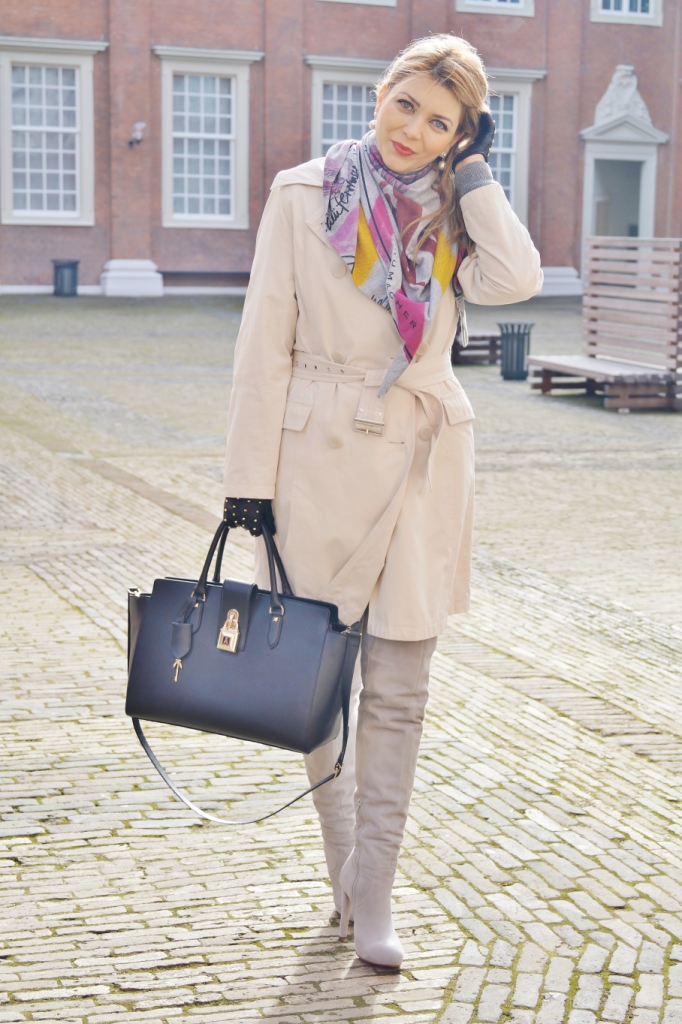 Mai Più Senza Overknees, Mario Portolano Handschuhe, Patrizia Pepe Tasche, Patrizia Pepe Trenchcoat, Schumacher Tuch, Tory Burch Ohrringe
ENGLISH: In Over-the-Knee Boots and Trench Coat through Amsterdam
Until recently, my ways never led to Amsterdam, but more to the southern countries. Thanks to one of my girlfriends, who lives in Amsterdam, Thorsten and I had an opportunity to visit this beautiful city for a few days a week ago. Since I like to travel with light baggage, I always consider what items exactly I would take and if I can pair them. For such short trips of 3 to 5 days, I take just one luggage for two. Of course 3/4 of the suitcase are mine and the rest of it belongs Thorsten :). The first day we strolled at Paleis op de Dam (the Royal Palace), Amsterdam Historical Museum and through some streets at the water channels. I can only say to walk in high heels through Amsterdam is not a good idea! :) The roads there are uneven and laid with stones. Somehow I had to think about the movie "Who Am I?" with Jackie Chan, which was filmed in the Netherlands, and the funny fight scene with the traditional Dutch wooden shoes. So if you want to visit Amsterdam, flat shoes are highly recommended! Nevertheless I find that over-the-knee boots and trench coat make a great combination. And if you just get out of the car directly into the venue you can wear high heels in Amsterdam as well. Moreover you can find carriages at the Royal Palace, which can be booked for a sightseeing tour.