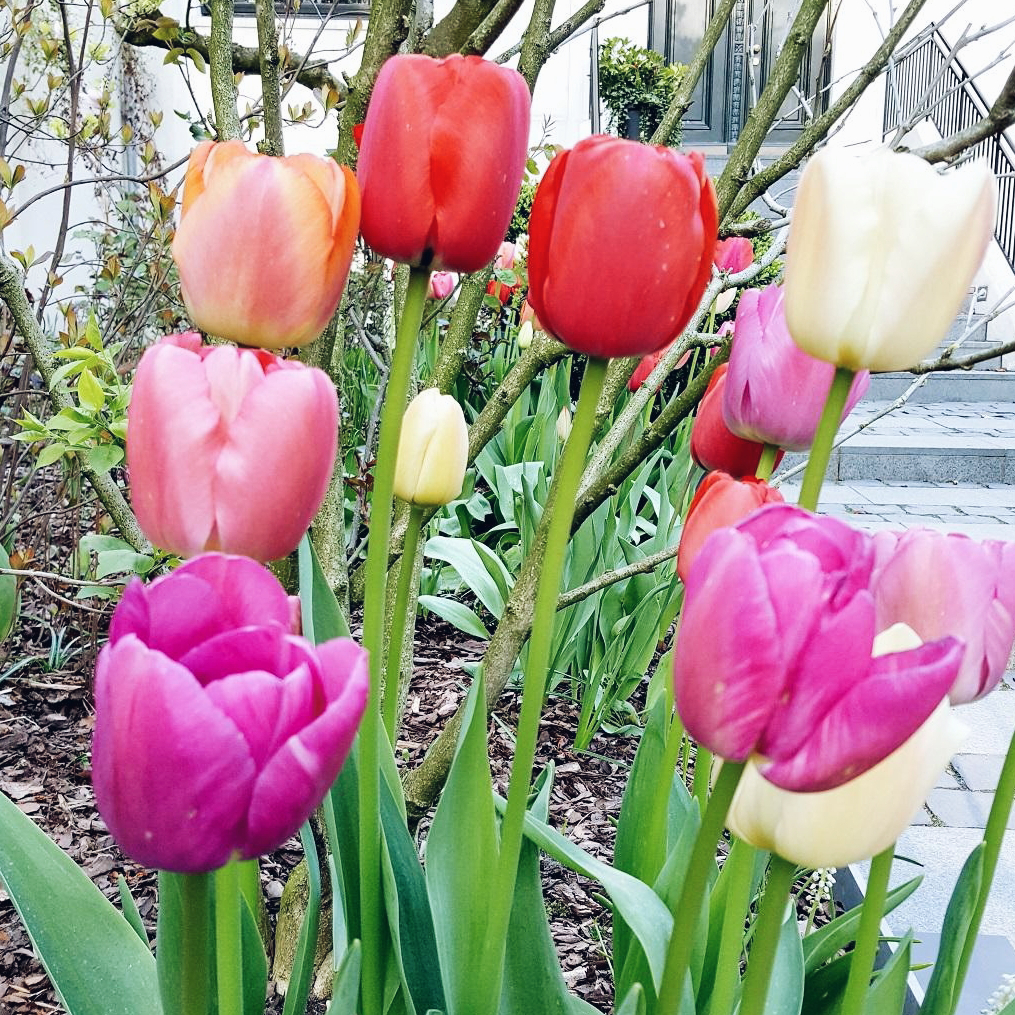 Bald ist Ostern da, und es ist höchste Zeit, die Osterdeko auszupacken! Der Frühling ist auf jeden Fall bei uns schon angekommen. Das Wetter spielt super mit! Die letzten Tage waren sonnig und hoffentlich bleibt es auch am Osternwochenende so herrlich, damit wir alle die Möglichkeit bekommen, ein Picknick im Familienkreise zu veranstalten und in vollen Zügen zu genießen. Und sogar wenn es regnen sollte, hält uns von einem schönen Feier bestimmt nichts ab. Jedenfalls habe ich für euch die frühlingshaften Geschenkinspirationen zu Ostern vorbereitet. Noch mehr Osterdeko hier.
(1) Osterkranz, (2) Keksstempel, (3) Osterfreuden Set, (4) Hase Jellycat, (5) Kaffee-Service, (6) Oster-Ei-Set, (7) Deko-Hasenteller
ENGLISH: Time to Unpack the Easter Decorations!
The Easter is coming soon and it is high time to unpack the Easter decorations! In any case the spring is already there. The weather is great! The last few days were sunny and hopefully it stays that nicely way on Easter weekend, so we all get the chance to have a picnic in the family circle and enjoy it to the fullest. And even if it should rain, nothing will keep us from celebrating of this special day. And I have already prepared  some vernal gift inspirations  to Easter for you. More Easter decoration you will find here.