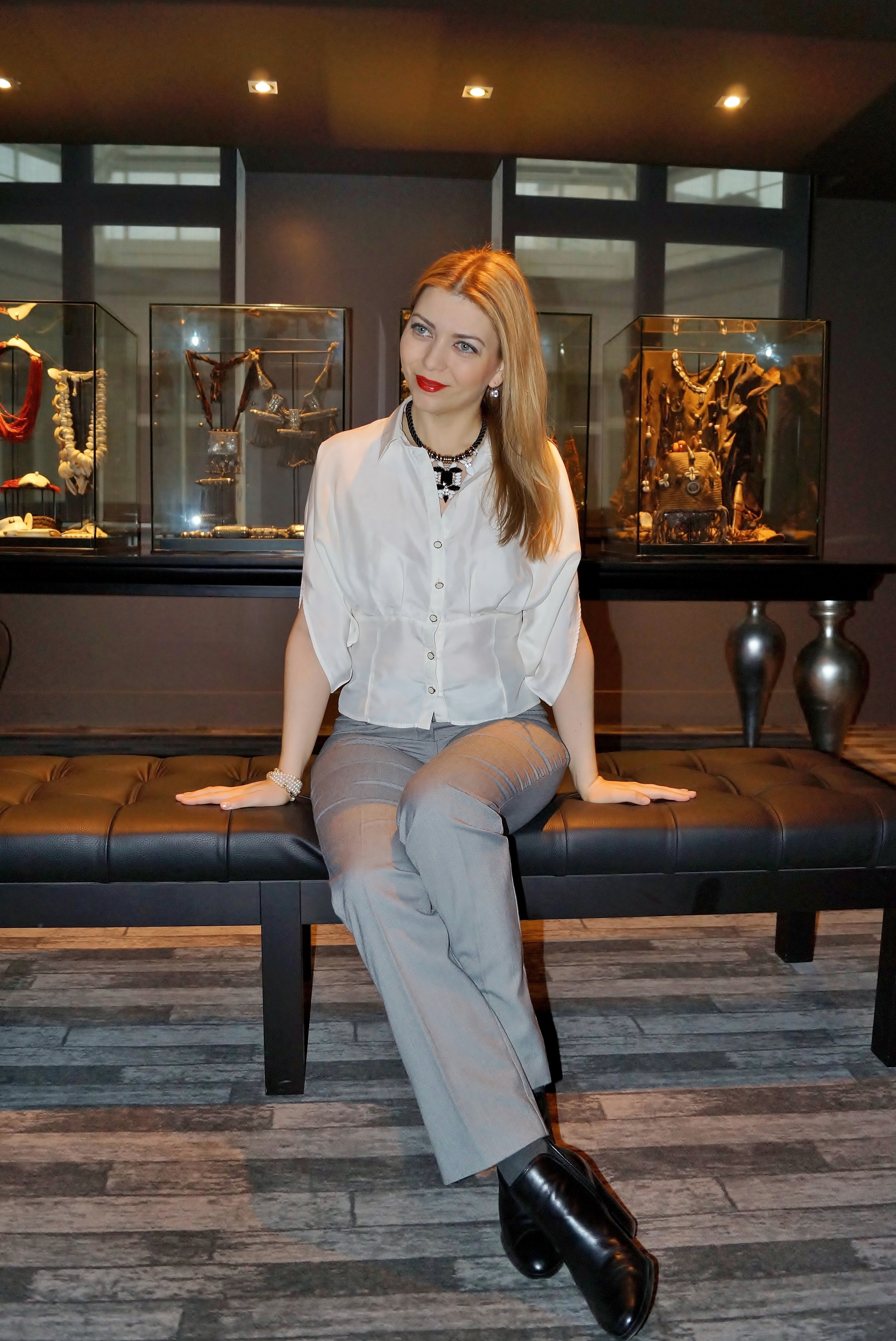 Im früheren Post "Ein traumhafter Blick auf Sacré-Cœur de Montmartre Paris" habe ich euch erzählt, dass wir in Dezember in Paris waren und im Hotel Banke blieben. In dem Hotel war nicht nur der Ausblick aus dem Fenster fantastisch, sondern auch die Innenausstattung war interessant. Sammlungen von ethnischen Schmuck, Skulpturen und Kunstwerke wurden in den Räumen und Etagenfluren ausgestellt. Ein sehr originelles Konzept der Hotellerie. So kommt man schwer aus dem Hotel raus, denn es gibt so viele bemerkenswerte Meisterwerke zu betrachten und die Flure sehen im allgemeinen nicht so langweilig aus. Immer wieder blieben wir an den Vitrinen mit Kunstwerken stehen, die uns wörtlich von unseren Besichtigungszielen abhielten, denn diese fabelhaften "Dinge" aus verschiedenen Kulturen erweckten unser Interesse jedes Mal aufs Neue.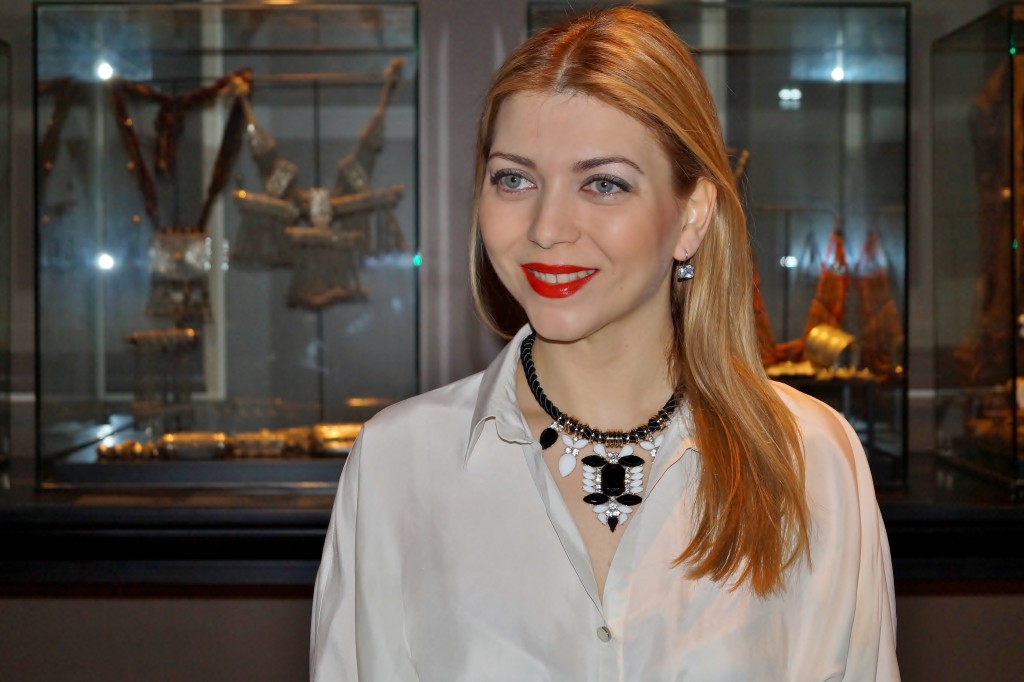 Vero Moda Halskette, Michael Kors Ankle Boots, René Lezard Bluse, Mango Hose
ENGLISH: "Art Gallery" in the Hotel of Paris
In the previous post "A fantastic view of Sacre Coeur de Montmartre Paris" I told you that we were in Paris in December and stayed at the Hotel Banke. In the hotel not only the view from the window was fantastic, but also the interior was interesting. Collection of ethnic jewelery, sculptures and art works were exhibited through the halls and floors. A very extraordinary concept of the hotel business. It makes it so hard to get out of the hotel, because there are so many  interesting masterpieces to consider and the hallways look generally not so boring. Again and again we stopped at the showcase with art works that literally were holding us from our tour destinations, for this fabulous "things" from different cultures aroused our interest every time anew.