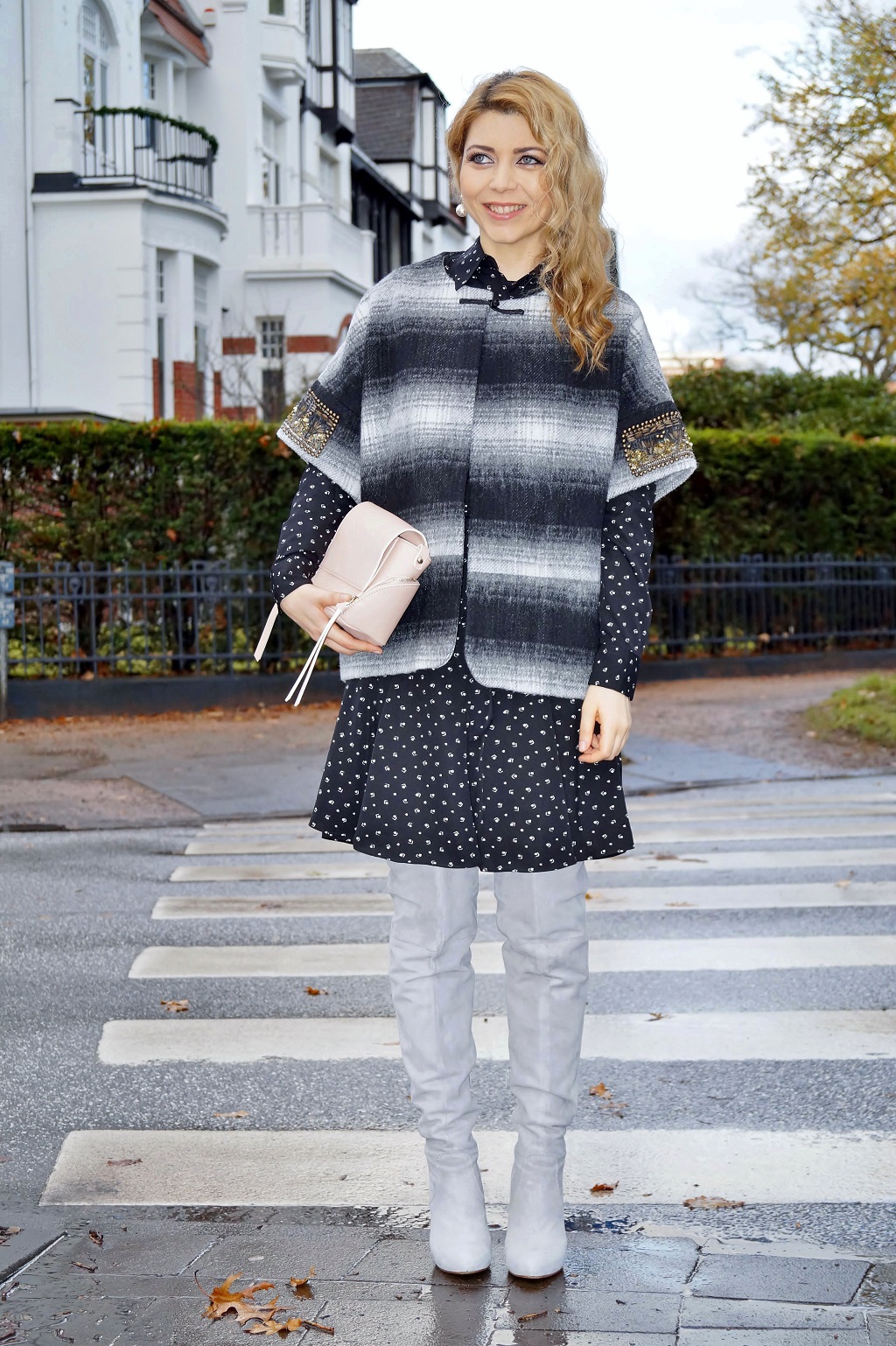 Ich als hamburgische Osteuropäerin, die aus einem Land kommt, wo im Sommer Temperaturen um 30C° und im Winter wiederum um -20C° erreicht werden können, vermisse den Schnee, der in Norddeutschland so selten vorkommt. Umso größer ist meine Freude, wenn ich aus den Fenstern meiner Hamburger Wohnung die großen Schneeflocken sehe. Zwar gab es in Hamburg letzte Woche den ersten Schnee, der uns die erste vorweihnachtliche Stimmung bereitet hat, die Lufttemperaturen waren trotzdem mild, sodass der Schnee sofort auftaute und sehr warme Kleidung erwies sich als nicht notwendig. Für solch ein mildes, früh winterliches Klima reicht es normalerweise Wolljacken, Capes und Ponchos über die Schulter zu werfen, um sich gemütlich zu fühlen. So habe ich das Day Birger et Mikkelsen Cape über ein Ralph Lauren Blusenkleid angezogen. Dabei halten Mai Piu Senza Overknees die Beine warm und das Max&Co Täschchen peppt das ganze Outfit auf.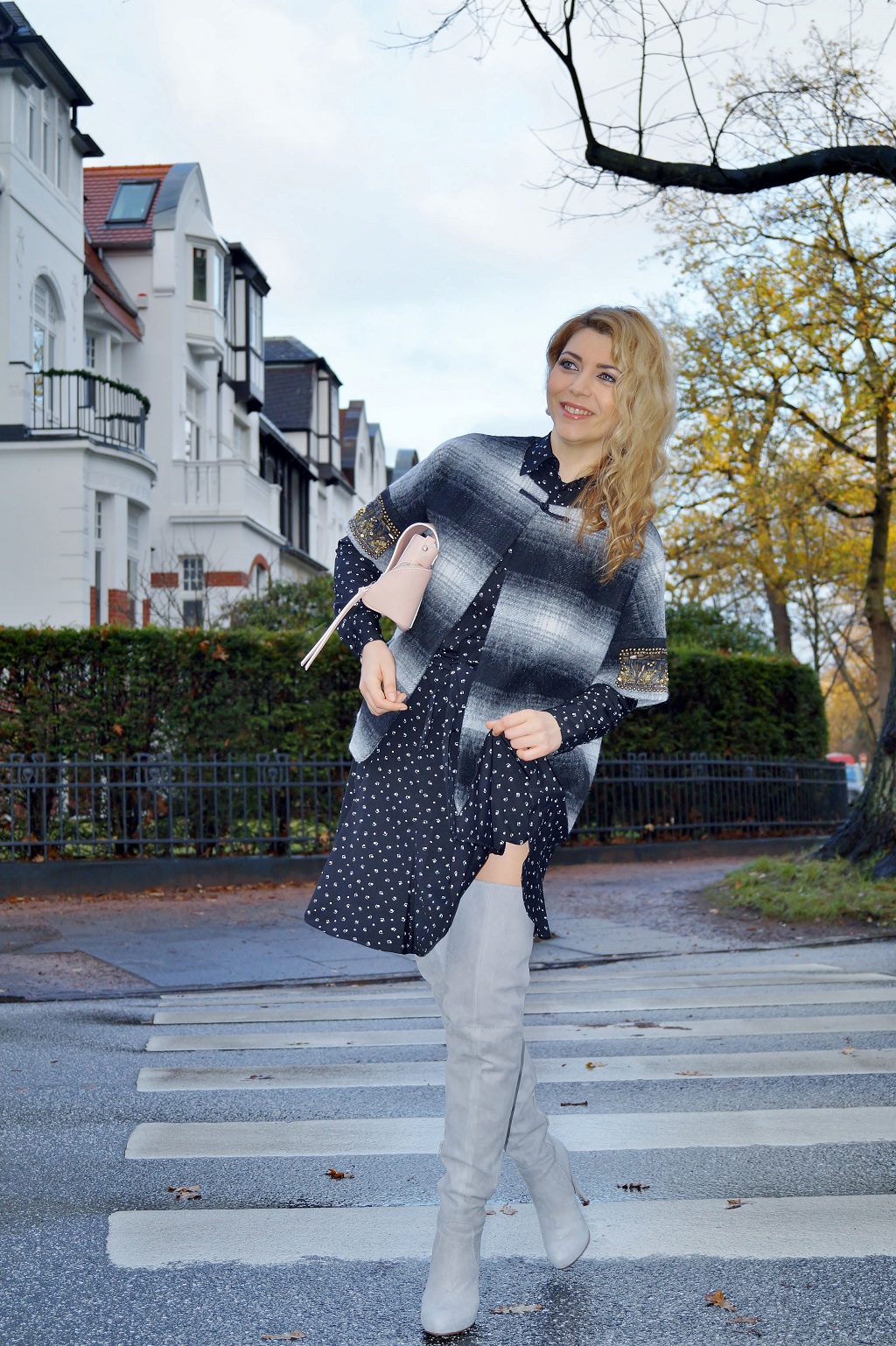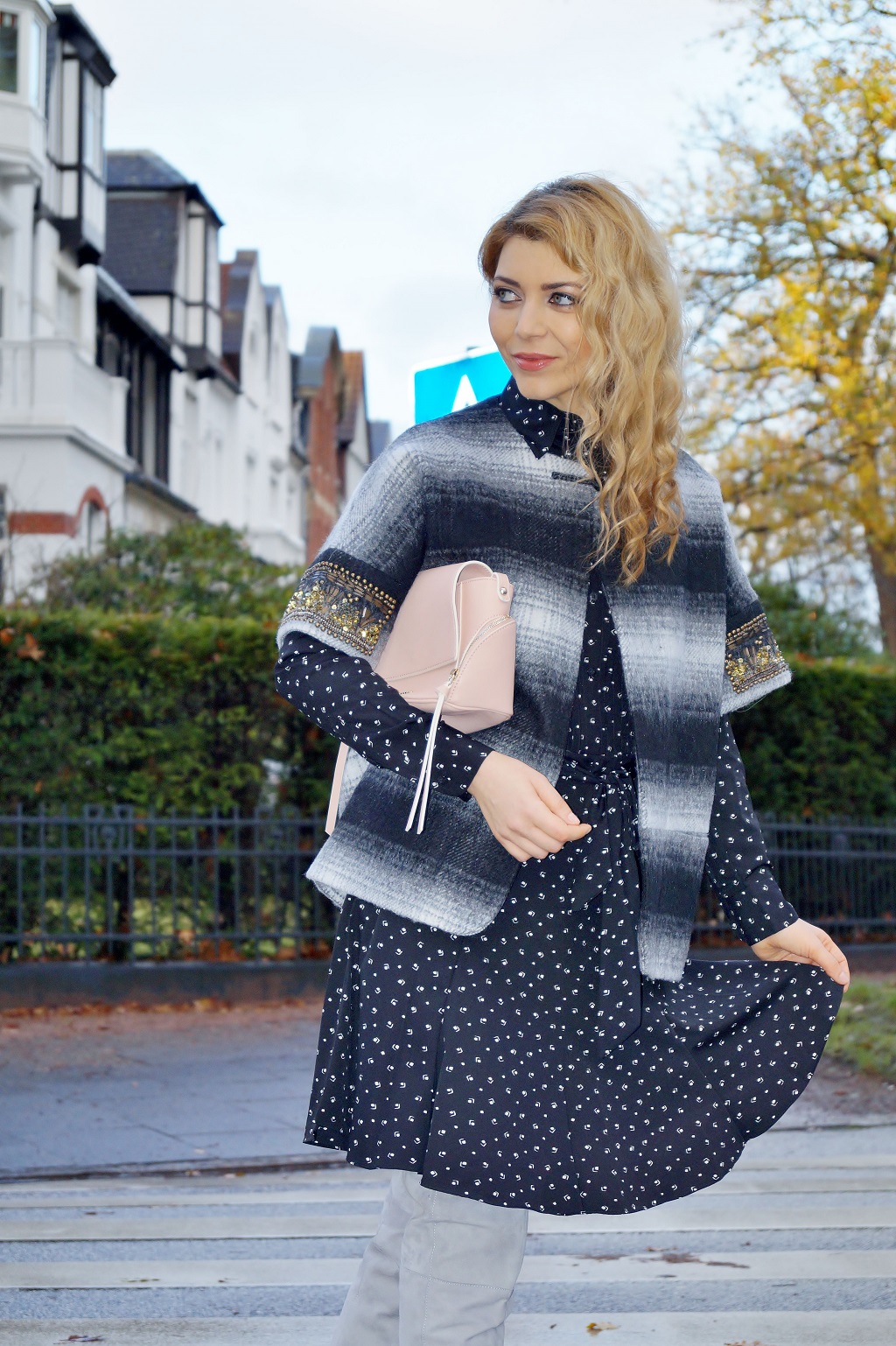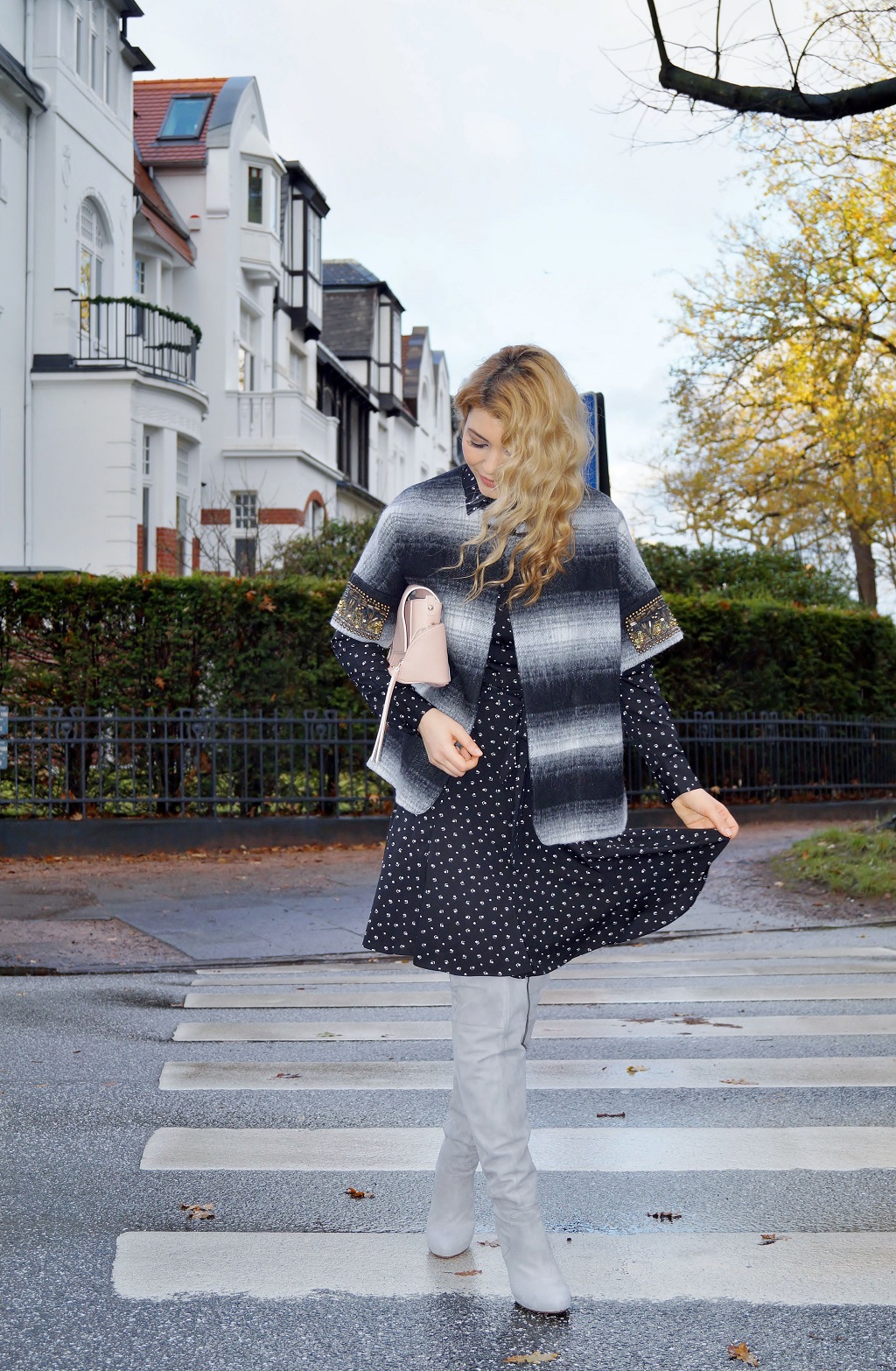 Day Birger et Mikkelsen Cape, Ralph Lauren Blusenkleid, Mai Piu Senza Overknees, Max&Co Tasche
ENGLISH: That is In for a Mild Winter!
I as Hamburg based East Europeanian, who comes from a land where the summer temperatures can be around 30C ° and in the winter around -20C °, I miss the snow that is so rare in northern Germany. The greater is my joy when I see the large snowflakes falling, if I look out the window of my Hamburg apartment. Although last week the first snow fell and prepared us a Christmas spirit, the air temperatures were still mild. So the snow thawed immediately and very warm clothes turned out not to be necessary. For such a soft early wintry climat, it is normally adequate to throw cardigans, capes or ponchos over the shoulder to feel cozy. So I have put on the Day Birger et Mikkelsen Cape over the Ralph Lauren dress. Moreover the Mai Piu Sensa Overknees keep the legs warm and Max Mara bag spices up the whole outfit.