Den vergangenen Sonntag machte mir Thorsten eine Überraschung zum Weltfrauentag und lud mich in eines meiner Lieblingsrestaurants "Henriks" in Hamburg Rotherbaum zum Feiern ein. Falls ihr wie ich Naschkatzen seid, habe ich eine kleine Empfehlung für euch – das Schokoladenküchlein. Es ist mein Lieblingsdessert in diesem Restaurant. Da ich den Frauentag mit vielen Blumen assoziiere, dachte ich, dass mein Rock mit goldenen Rosen Print gerade angemessen ist. Ich finde, dass solche Art Röcke mit Crop Tops fabelhaft aussehen, und entsprechend das ganze Outfit modischer gestalten. Eigentlich wohnen wir in der Nähe des Restaurants, deswegen haben wir  dorthin einen kleinen Spaziergang unternommen. Da es noch etwas kühl war, habe ich dazu eine kurze Lederjacke angezogen. Ich liebe solche Spaziergänge durch Rotherbaum mit allen deren architektonisch schönen Gebäuden. Eins davon ist der Yu Garden, der auf unserem Weg zum Restaurant lag. Yu Garden Hamburg ist ein Kulturzentrum im wunderschönen chinesischen Stil, das als Veranstaltungsraum für verschiedene Events genutzt werden kann. Ein Stückchen China mitten in Hamburg – raffiniert!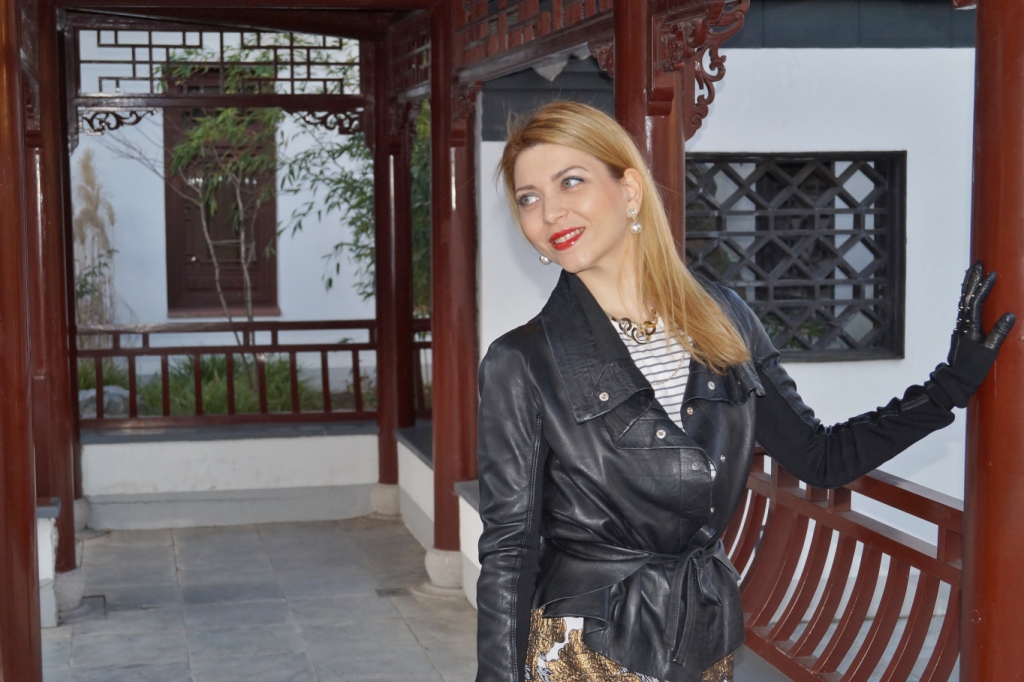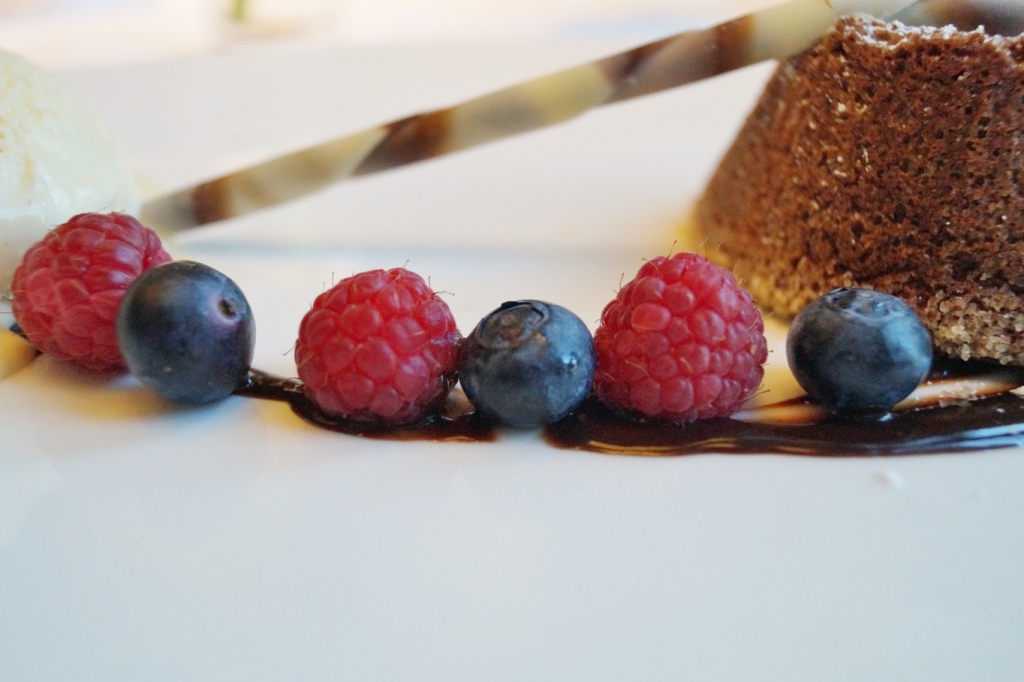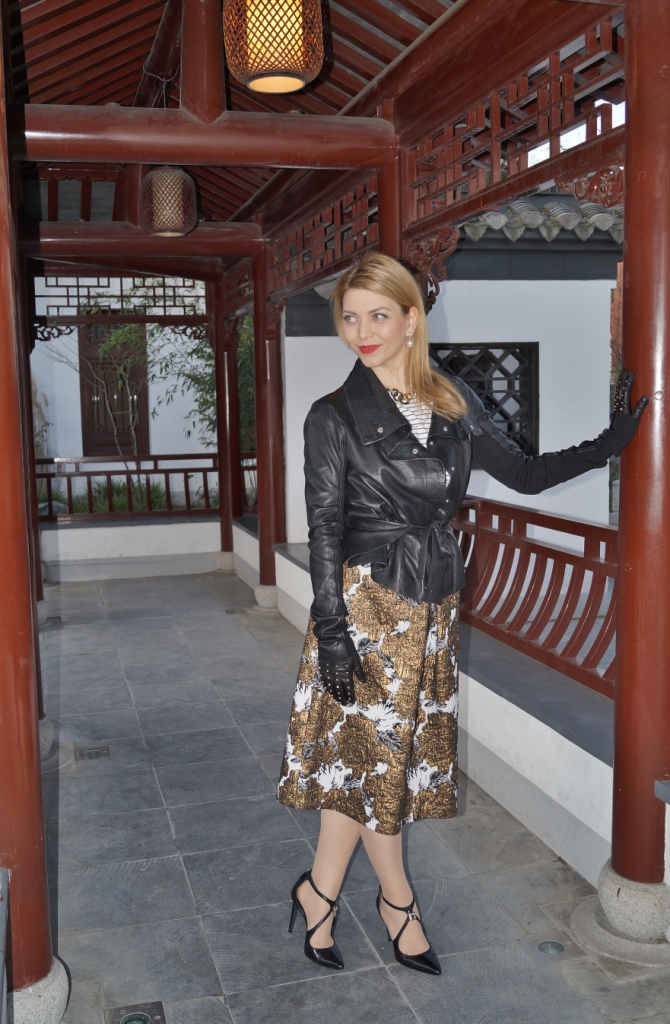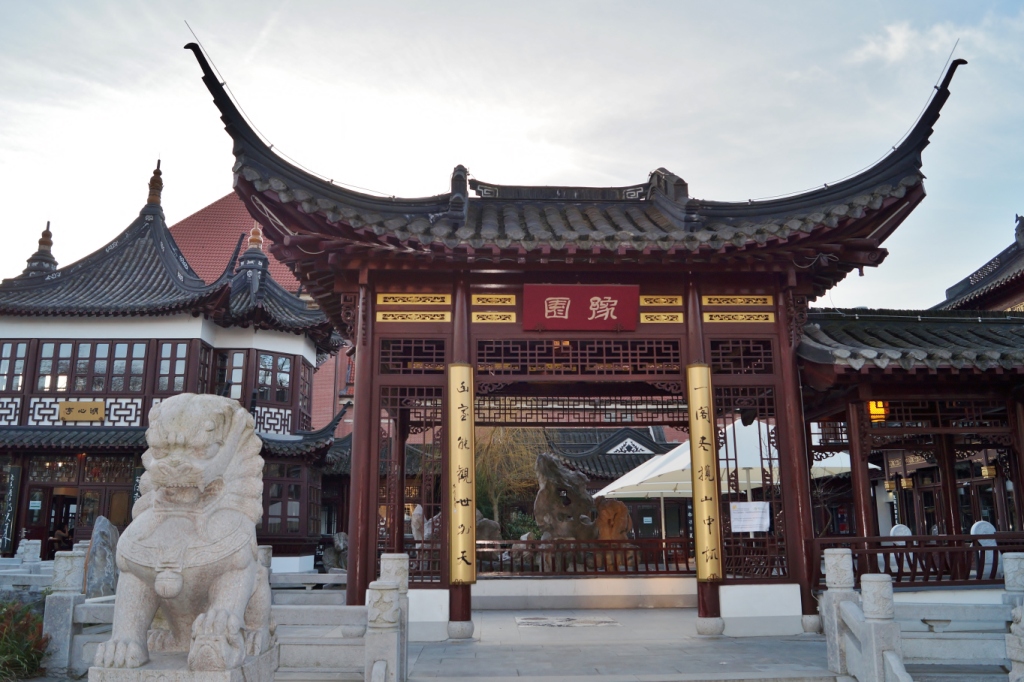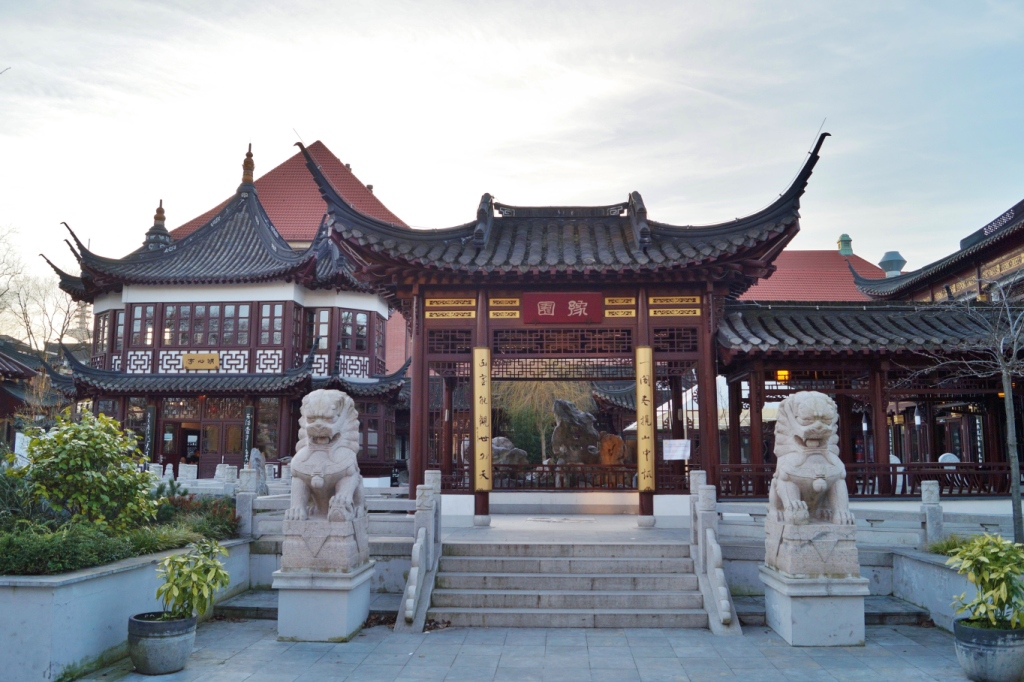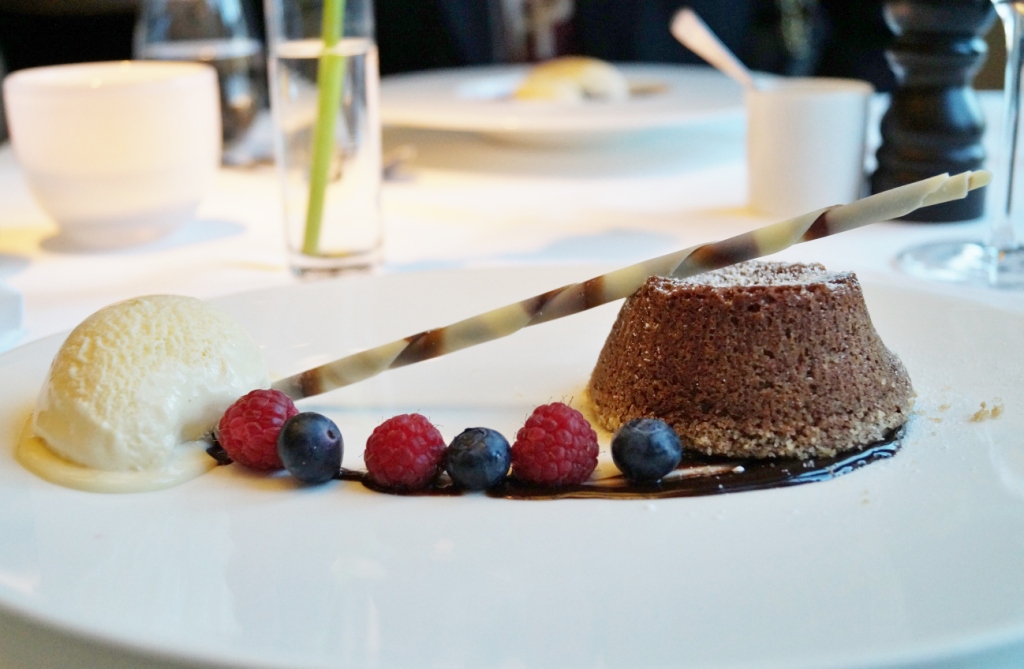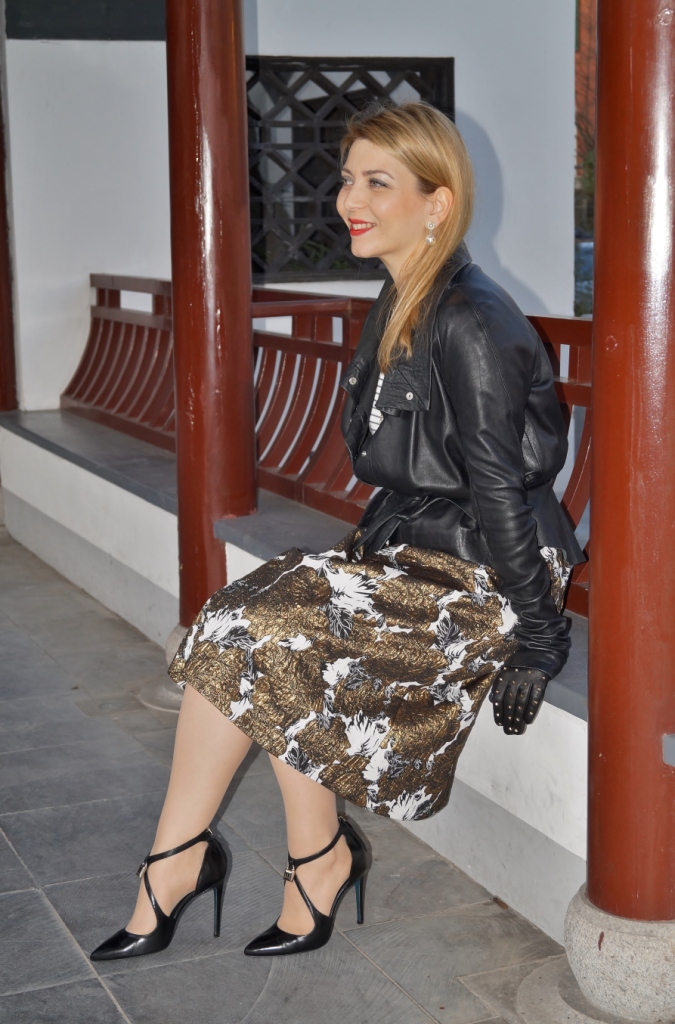 Patrizia Pepe Schuhe, Miss Selfridge Rock, Asos Petite Crop Top, Mario Portolano Handschuhe, Twin-Set Simona Barbieri Lederjacke, Tory Burch Ohrringe
ENGLISH: Golden Roses in Yu Garden Hamburg
Last Sunday Thorsten made me a surprise for International Women's Day and invited me to one of my favorite restaurants Henriks in Hamburg Rotherbaum for celebrating. If you are the sweet tooth, I have a small recommendation for you – the chocolate cakes. It's my favorite dessert in this restaurant. Since I associate the Women's Day with a lot of flowers, I thought that my skirt with golden roses print is just adequate. Such kind of skirts look fabulous with crop tops that make the whole outfit more fashionable. Actually, we live close to the restaurant,  so we took a little walk to get there. Since it was still a bit chilly, I put on a short leather jacket. I love such strolls through Rotherbaum district with all its architecturally beautiful buildings. One of them is the Yu Garden, which was on our way to the restaurant. Yu Garden Hamburg is a cultural center in the beautiful Chinese style, which can be used as a meeting room for different events. A bit of China in the middle of Hamburg – fabulous!