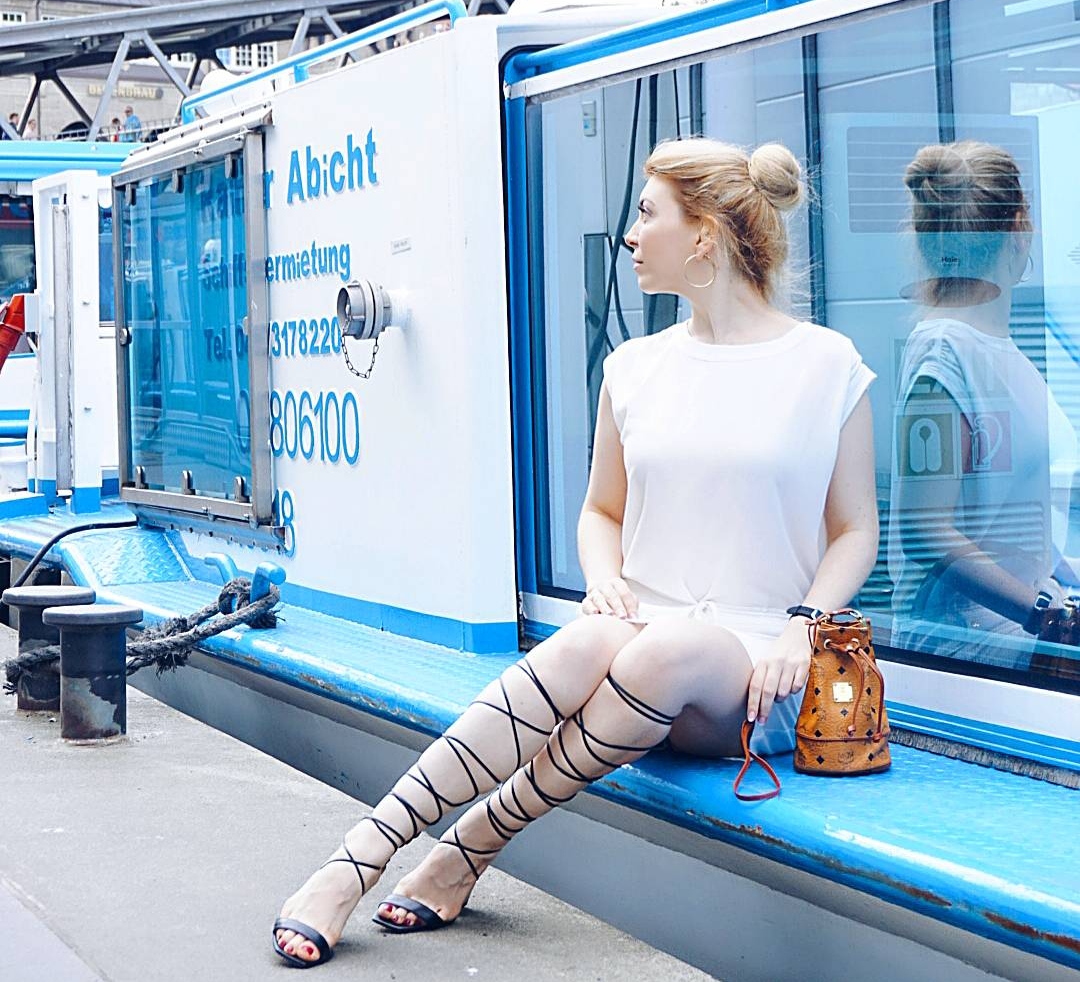 Zu den absoluten Lieblingen der Frühling-Sommer-Saison gehören Lace-up Ballerinas, auch als Schnür-Ballerinas bekannt. Diese Modelle zum Schnüren setzten ein Statement und werden zum Eyecatcher. Im allgemeinen tendieren die aktuellen Ballerinas zur spitzen Form, die den Vorteil bietet, dass sie die Beine länger wirken lässt. Allerdings sind die spitzen Modelle für große Füße nicht empfehlenswert, da sie die Füße überlang erscheinen lassen.
ENGLISH: Lace-up Flats Trend 2016: Must-haves!
One of the absolute favorites of the spring-summer season are lace-up flats. These models set a statement and become an eye-catcher. Generally, the current flats trend have an elegant pointed silhouette, which has the advantage that it can make the legs look longer. However, the pointed shoe models are not recommended for large feet as they let the feet appear overlong.