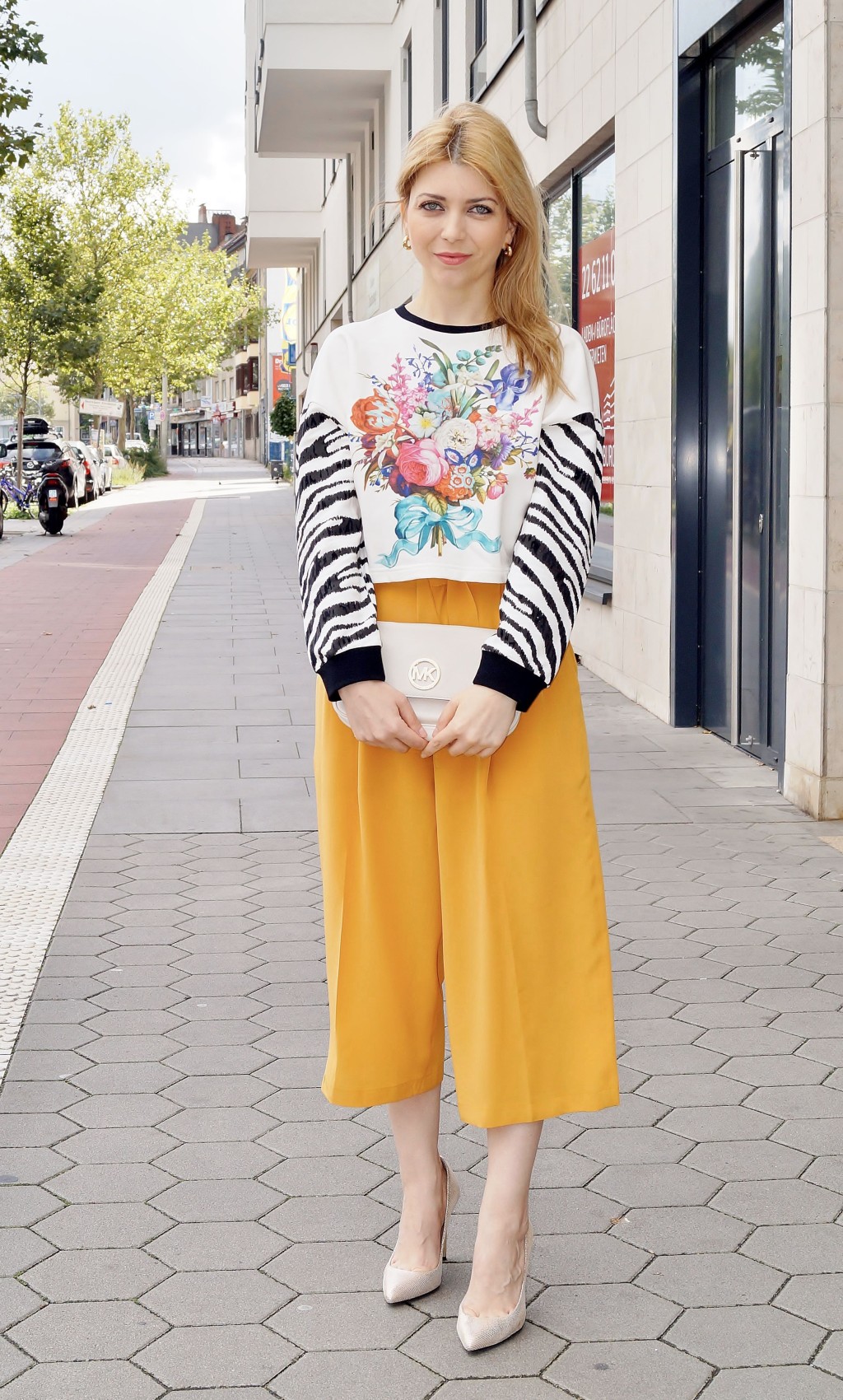 Durch Floral- und exotische Animal-Prints verlängern wir diesen Herbst den Sommer. Diese Herbstmode macht die so unangenehmen trüben Tage fröhlicher und verhindert die Neigung zur typisch grauen Mode der Regenzeit. Lasst uns der grauen Mode des Herbstes entgegenwirken, sodass kein Regen uns das Spiel verdirbt und schlechte Laune zu verbreiten schafft. Mich haben Designer mit diesem Trend überzeugt! Und die gelben Töne empfinde ich als nicht nur zum Frühling passend, wie z.B. bei blühenden Narzissen, sondern sie sind genau so im Einklang mit den gelben Blättern, in die sich der Herbst kleidet.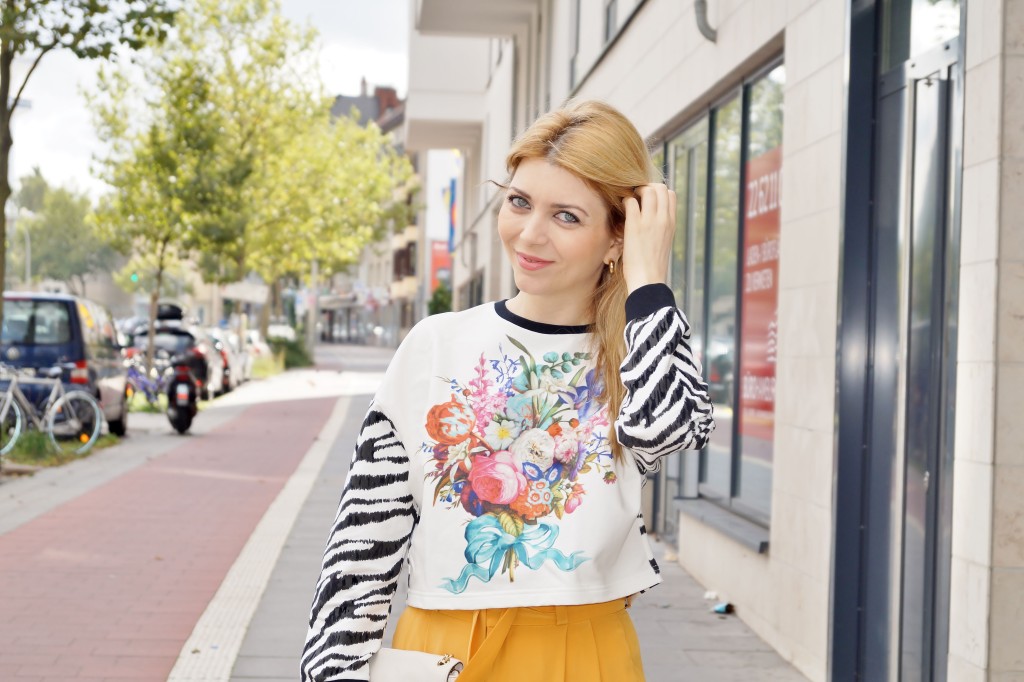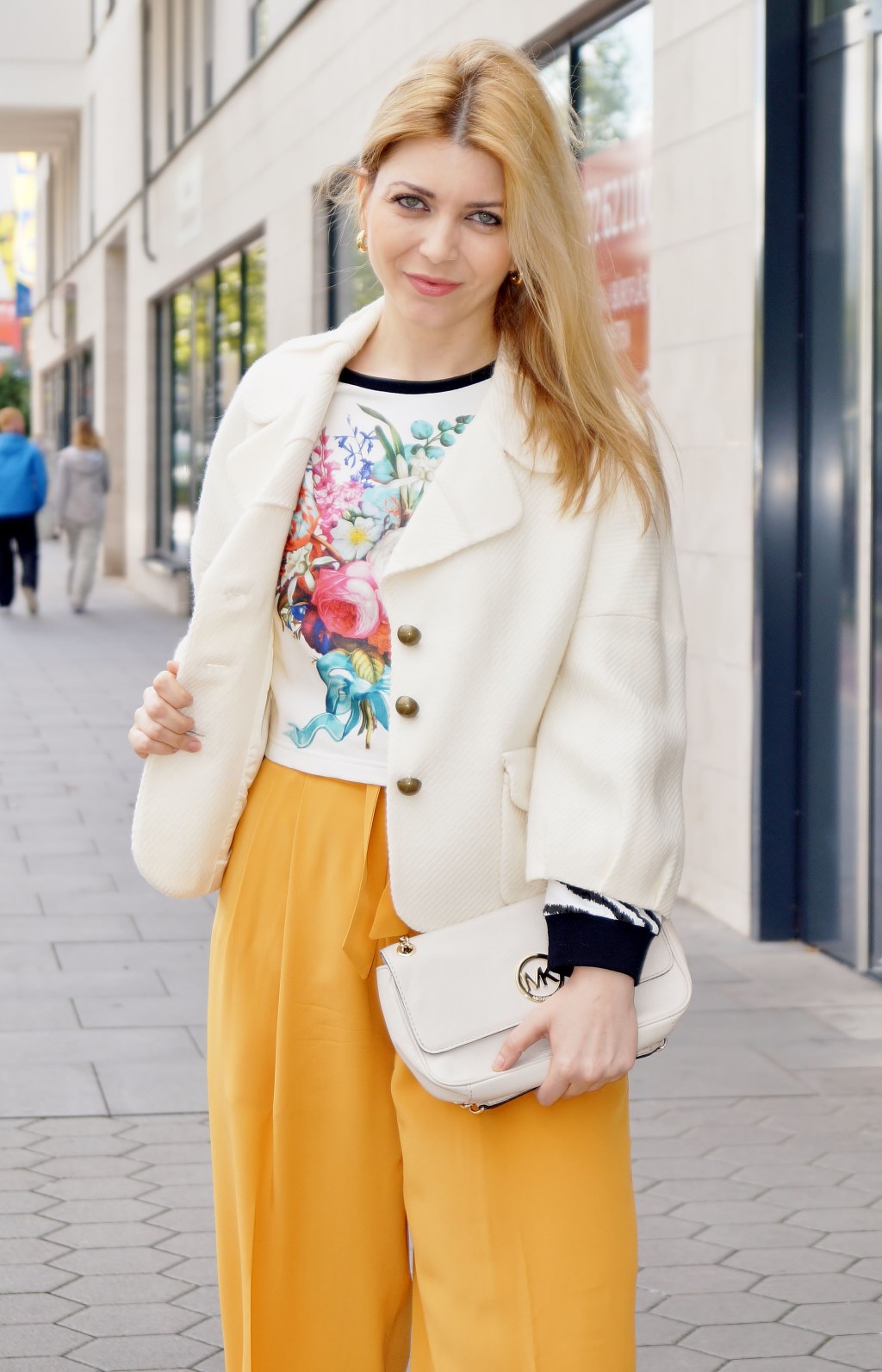 Emanuel Ungaro Shirt, Annie P Hose, Supertrash Pumps, Michael Kors Tasche, Antonio Melani Jacke
Get the Look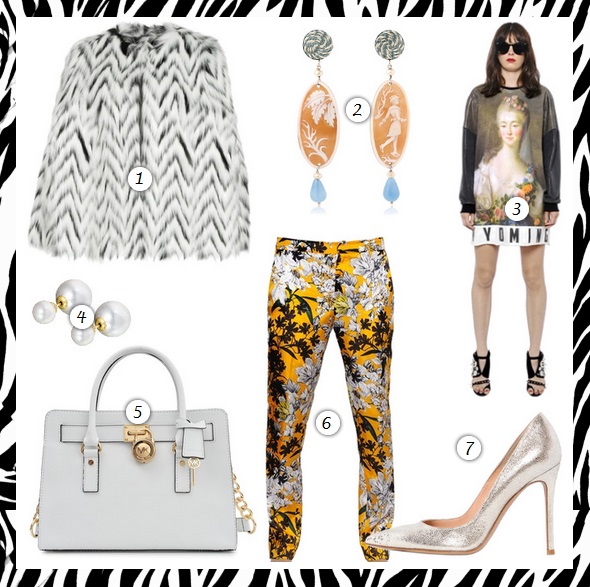 (1) Michael Kors Cape aus Faux Fur, (2) ANNA E ALEX Ohrringe, (3) Emanuel Ungaro Shirt, (4) Sence Ohrringe, (5) Michael Kors Tasche, (6) MSGM Hose, (7) Gianvito Rossi Pumps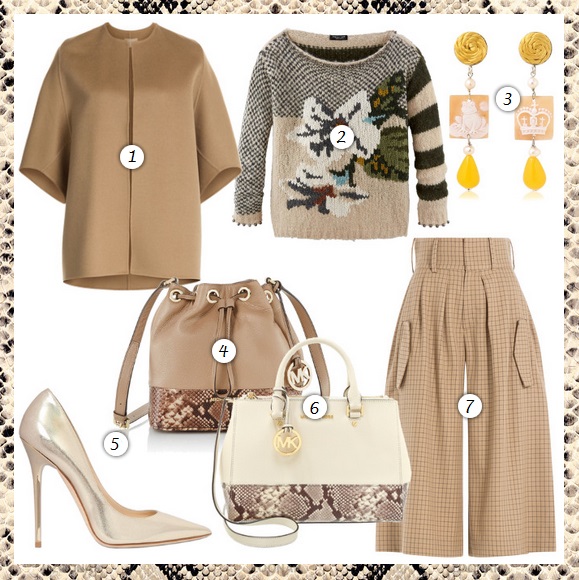 (1) Michael Kors Cape-Jacke, (2) Twin-Set Strickpulli, (3) ANNA E ALEX Ohrringe, (4) Michael Kors Tasche, (5) Jimmy Choo Pumps, (6) Michael Kors Tasche, (7) J.W. Anderson High-Waist-Culottes
ENGLISH: Mustermix: Floral and Animal Prints
This fall we extend the summer with floral and exotic animal prints. This autumnal fashion makes such unpleasant cloudy days more cheerful and prevents the decline in the typical gray fashion of the rainy season. Let's counteract the gray fashion of fall! Thus no rain spoils us the game and manages to spread the bad mood. Designers have convinced me with this trend! And the yellow tones are suitable not only like daffodils for the spring, but they are just in line with the falling off yellow leaves in the fall as well.