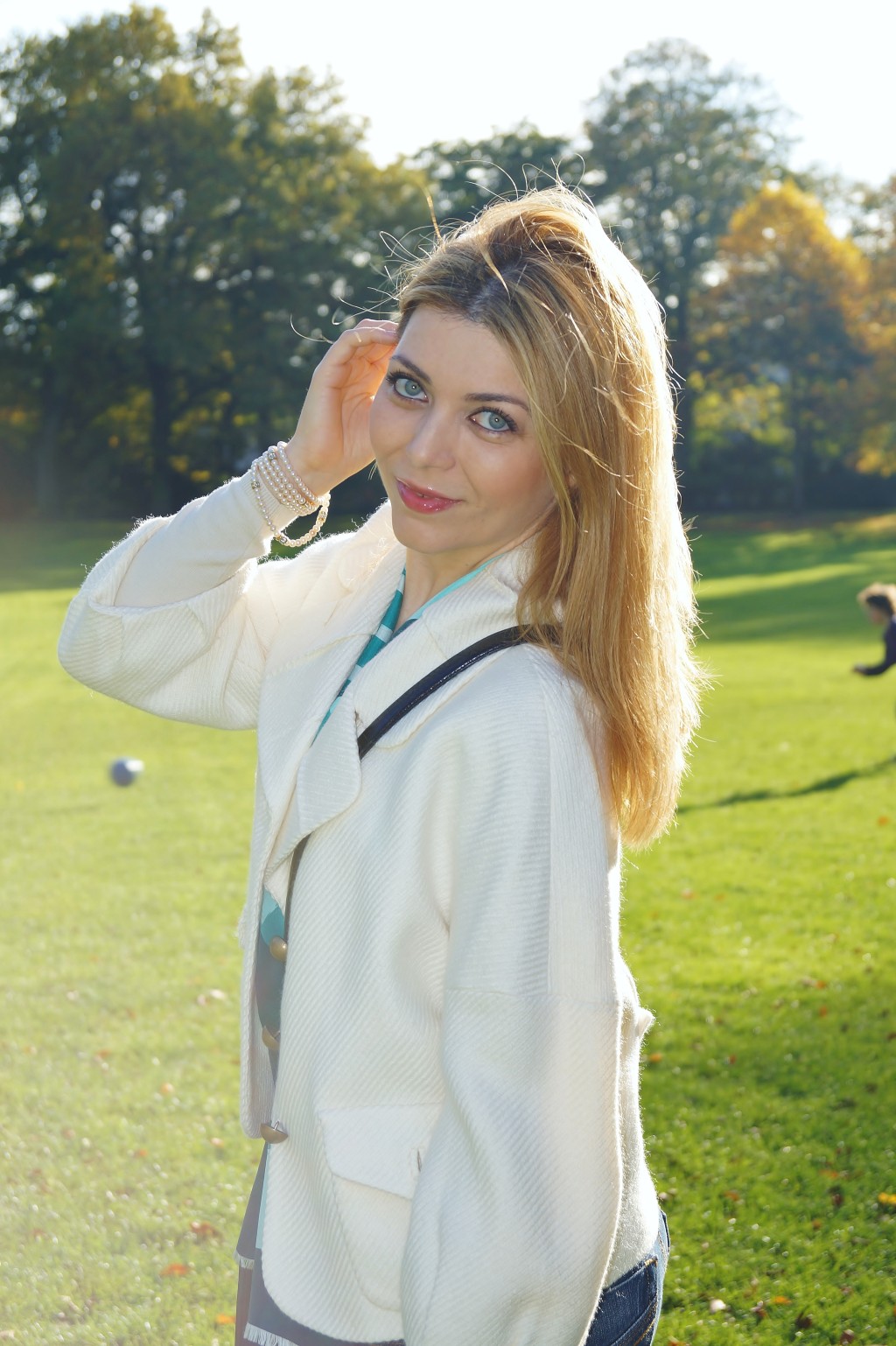 Eine Cream Jacke für den Innocentiapark fand ich total passend an diesem herrlichen sonnigen Wochenendtag. Der Park ist nach Papst Innozenz IV. benannt und wurde nach Londoner Grünanlagenstil angelegt. Da es ein bisschen kühl war, habe ich die saisonal angepassten Handschuhe mit offenen Handgelenkepartikel angezogen. Für solche etwas längere Spaziergänge in der Natur ziehe ich immer bequemere Schuhe mit kleinem Absatz an. Diesmal waren das die stylische Boots mit Nieten und Schnallen. Sie haben einen Kontrast zu der eleganten Jacke geschaffen, wodurch ich einen Stilbruch kreiert habe. Ich liebe Stilbrüche! Unter der Jacke trage ich ebenfalls einen creamfarbenen Kaschmirpullover und mit einem Seidenschal in Blautönen setze ich einen leichten farbigen Akzent. Solche kleine Accessoires veredeln den Look! Und ich habe mich für eine Umhängetasche entschieden, denn so bleiben meine Hände frei für Bewegung. Ein gemütlich warmes, hübsches und bequemes Outfit ist fertig!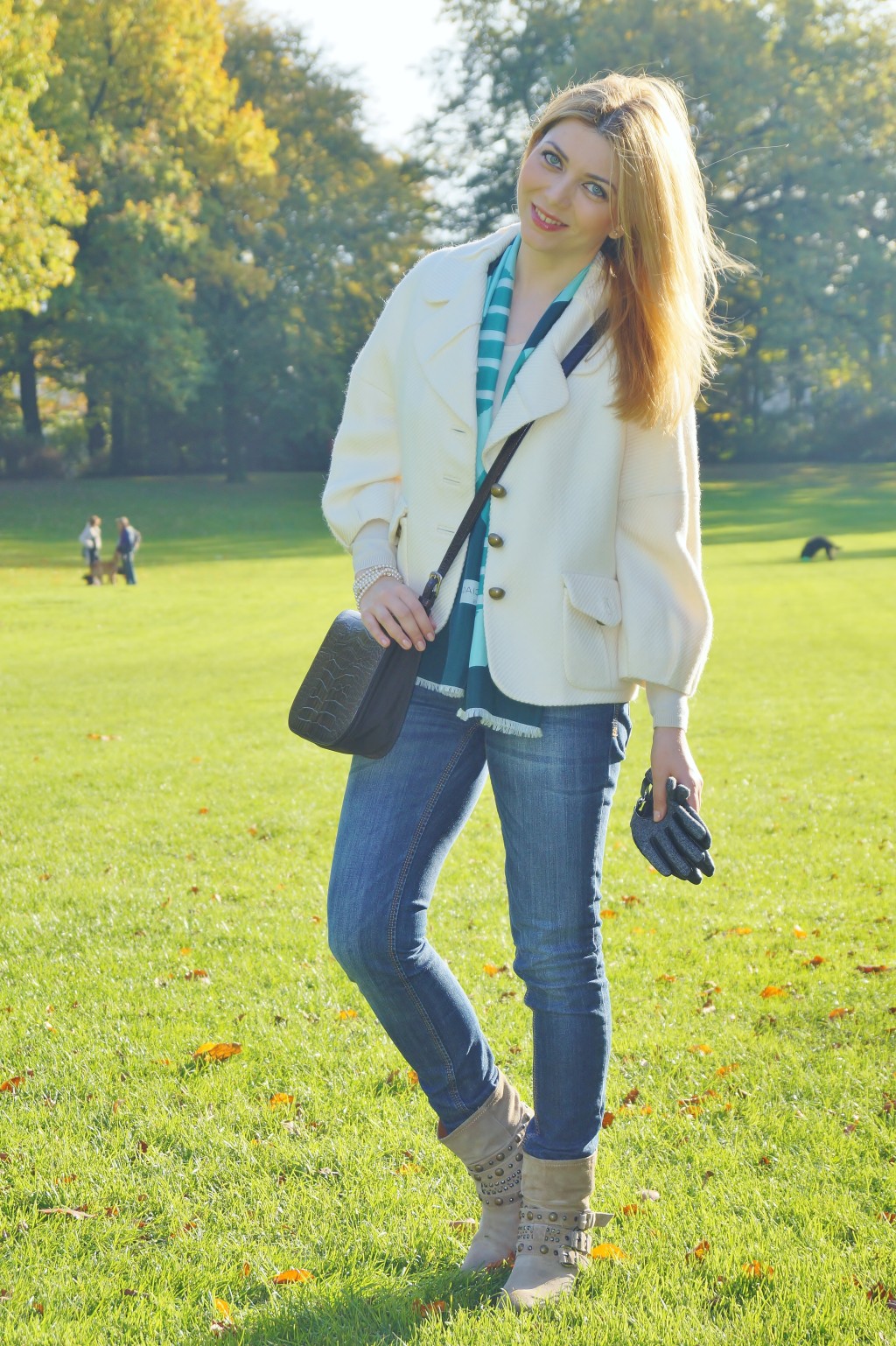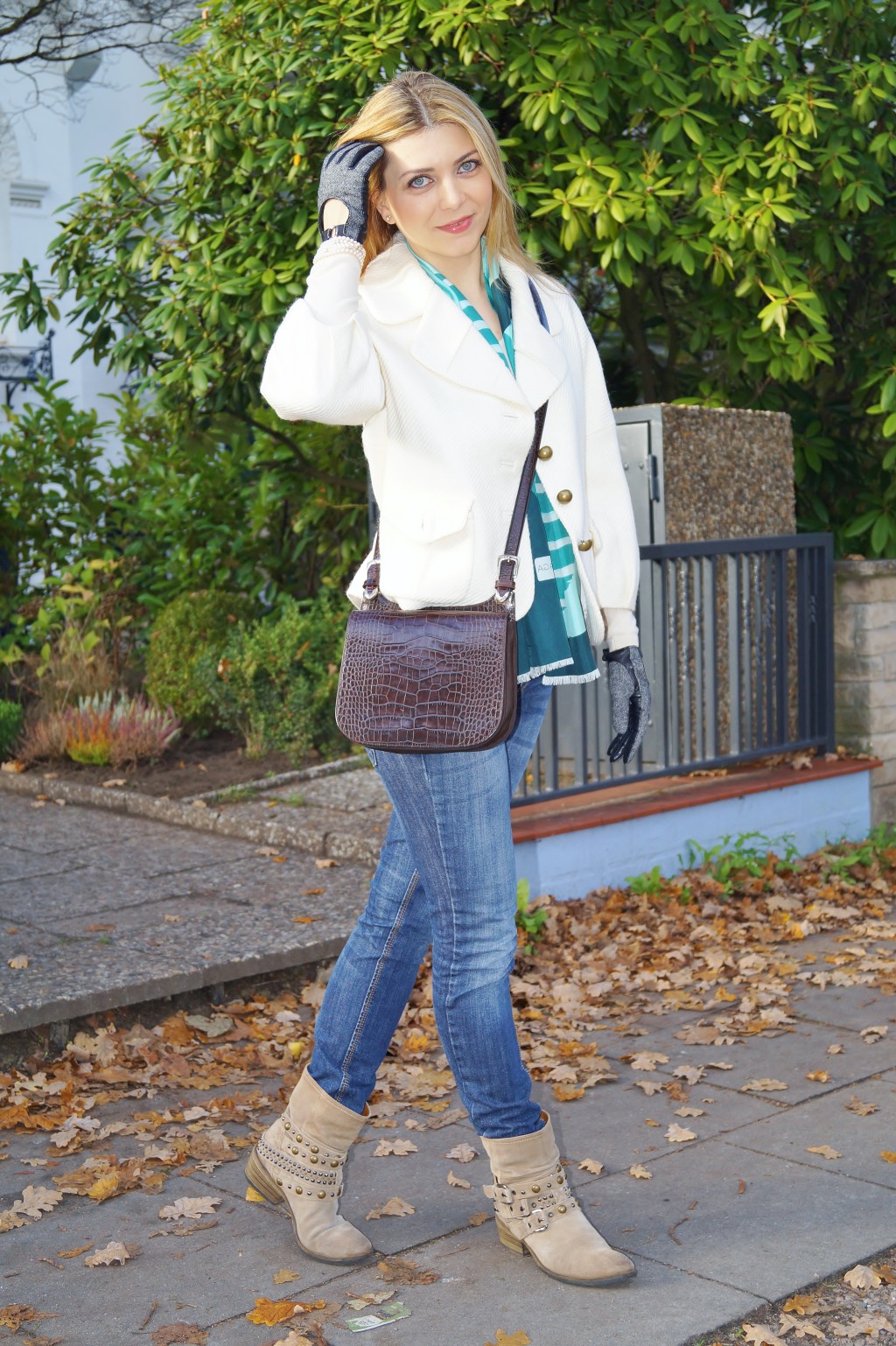 Im Sommer beim guten Wetter kommen die Besucher in den Park zum Grillen, sich Sonnen, Ballspiele spielen und in den kalten Tagen einfach mal frische Luft schnappen und sich vitalisieren. So nutzen wir den Park auch und gehen ebenfalls sehr gerne und regelmäßig um die Grünanlage joggen oder wie diesmal nur spazieren und die architektonisch schönen Gebäude um den Park bewundern. Da musste ich plötzlich an unsere schönen Tage, die wir Ende September in Niedersachsen mit der Familie verbracht hatten denken. Damals hatten wir einen Ausflug in den Wald gemacht, in der Hoffnung vielleicht einige Pilze zu finden. Beim warmen, herbstlichem Wetter hatte sich die Natur in ihren zauberhaften Seiten offenbart. Diese wenigen in den Bildern festgehaltenen schönen Eindrücke wollte ich mit euch teilen. Solche Familienausflüge bringen wirklich Spaß!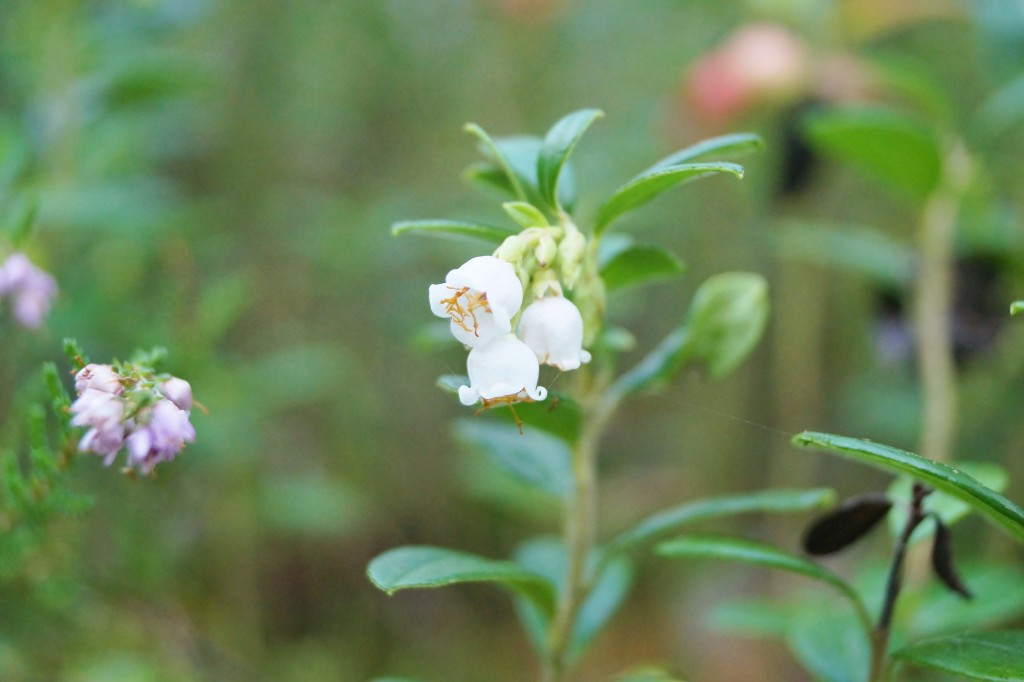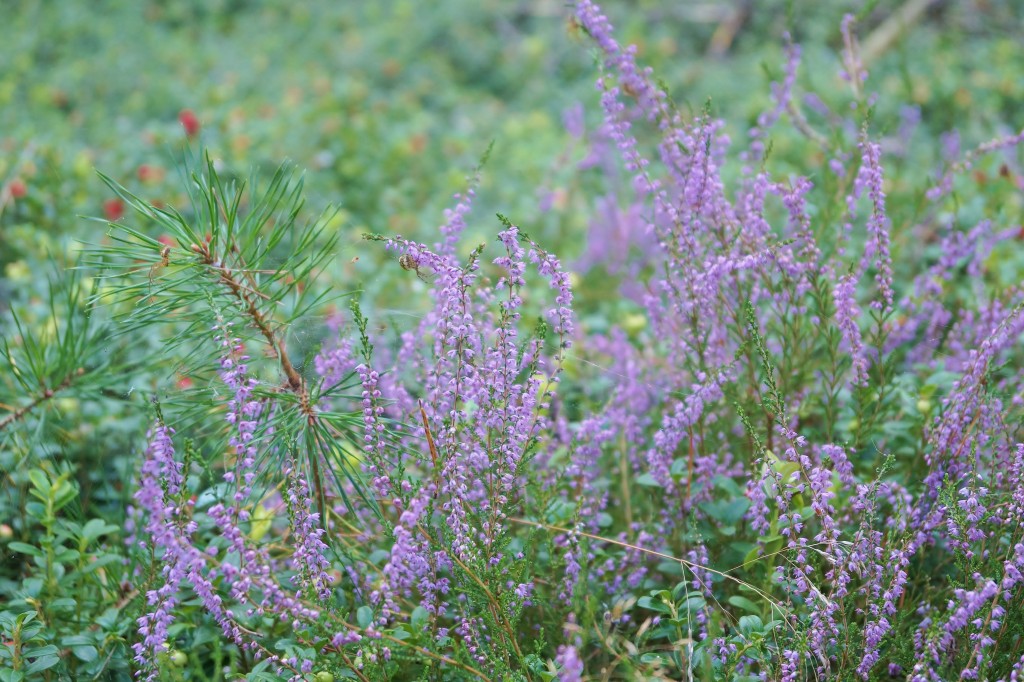 Antonio Melani Jacke, Repeat Pullover, Mango Jeans, Russell & Bromley Boots, Ralph Lauren Crossbag, Balenciaga Schal, H&M Handschuhe
ENGLISH: Cream Jacket for Innocentiapark
A cream jacket was totally suitable for Innocentiapark on this wonderful sunny weekend day. The park is named after Pope Innocent IV., and was created according to London's green squares. Since it was a bit chilly, I put the seasonally suitable gloves with open hand joints parts. For such longer walking routes in the nature, I always put on comfortable shoes. This time it were the stylish boots with studs and buckles. They create a contrast to the elegant jacket and make a break in style. I love such stylistic incongruities! Under the jacket I'm wearing a cream-colored cashmere sweater and a silk scarf in shades of blue to set a light color accent. Such small accessories improve the look! And I've chosen a messenger bag, so my hands are free for movement. A cozy warm, nice and comfortable outfit is ready!
In the summer, when the weather is nice, visitors come to the park for a barbecue, taking sun, playing ball games and in the cold days just for getting some fresh air and restoring their vitality. So we personally use the Innocentiapark for regularly jogging or like that time for a walk and admiring the architecturally beautiful buildings around the park. Suddenly I remembered our beautiful days that we had spent in the end of September in Lower Saxony with the family. At that time we had made a walk into the forest, in the hopes to find some mushrooms. In that warm autumnal weather, nature had revealed its magical pages. I want to share these few impressions captured in the beautiful images with you. Such family outings are really nice!