Als Stammkunden wurden ich und Thorsten vor kurzem von einem Hotelmitarbeiter zu einer Rundführung mit anschließendem Kaffee eingeladen. Dabei konnte ich mir Einblicke in das Fairmont Hotel Vier Jahreszeiten verschaffen, die auf dem ersten Blick leicht verborgen bleiben. Ausgestattet mit meinem Smartphone habe ich einige meiner besten Eindrücke mit der Kamera festgehalten, wobei ihr die Mehrheit der Fotos auf meinem Instagram findet.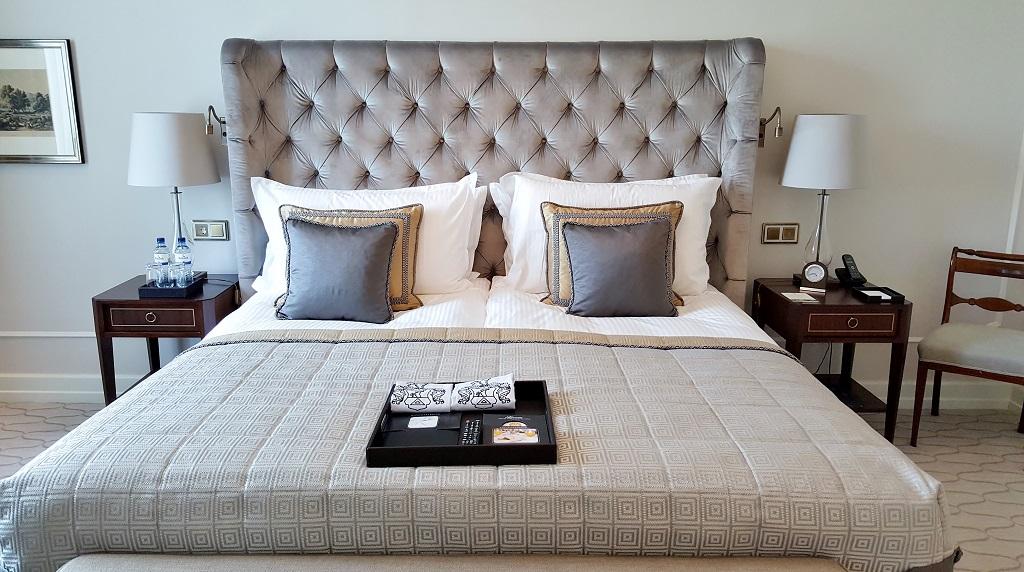 Vor drei Jahren hat der Besitzer des Luxushotels gewechselt, und das Haus hat einige Erneuerungen erlebt. Vieles wurde heller und freundlicher gestaltet – eine Mischung aus Traditionellem und Modernem erreicht.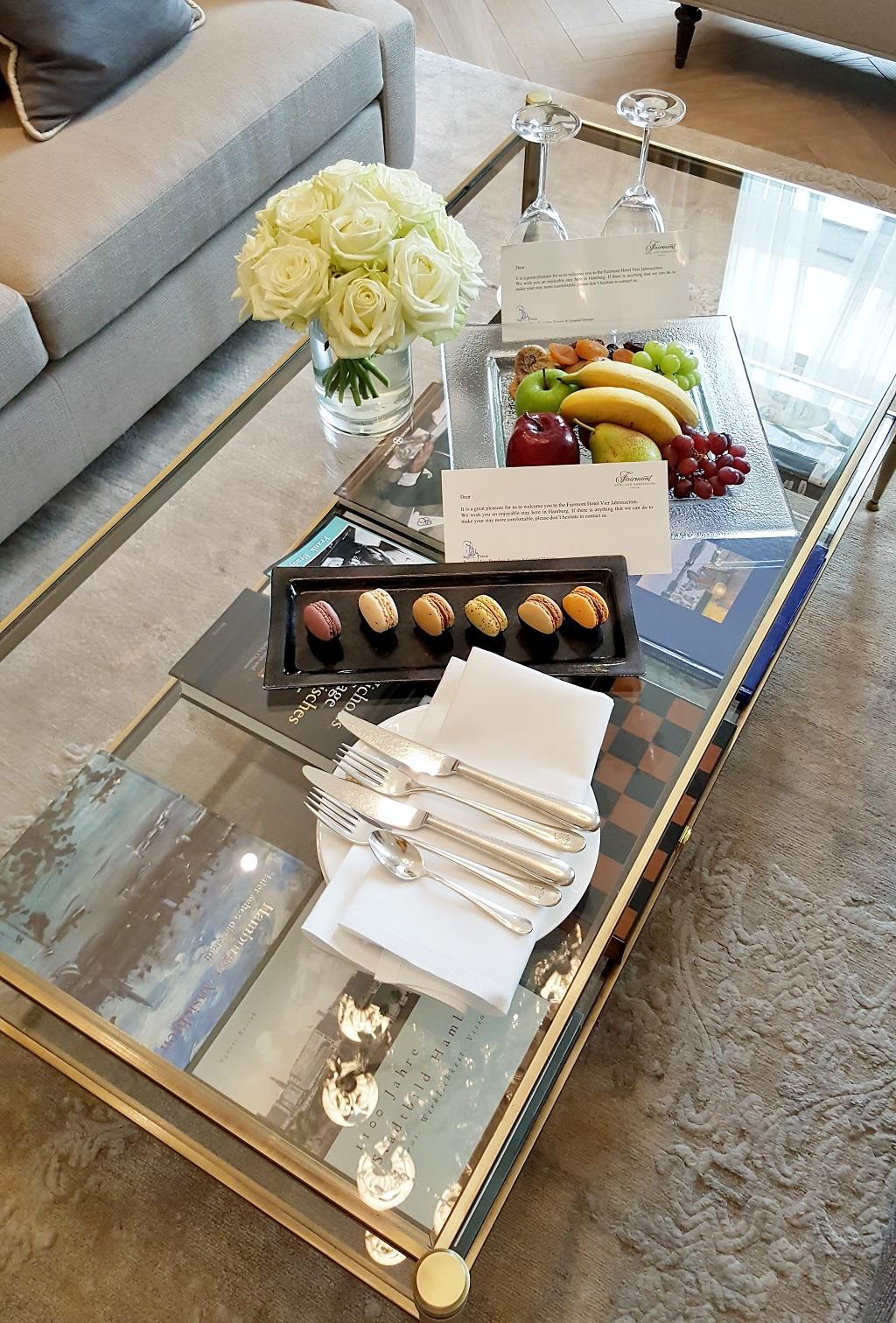 In jedem Zimmer, genau wie in der gezeigten Suite, erwartet die Gäste eine schöne Dekoration mit personalisierten Begrüßungskarten. Ebenfalls konnten wir Blicke in den Spabereich des Hotels werfen und uns einige Anregungen für den nächsten Geburtstag verschaffen. Übrigens bin ich als Nächste dran ;). Wie ihr euch vielleicht erinnern könnt, habe ich im Februar Thorsten eine Geburtstagsüberraschung im Fairmont Hotel Vierjahreszeiten mit einem leckerem Geburtstagstörtchen organisiert (Fotos auf Instagram @yuliya_savytska).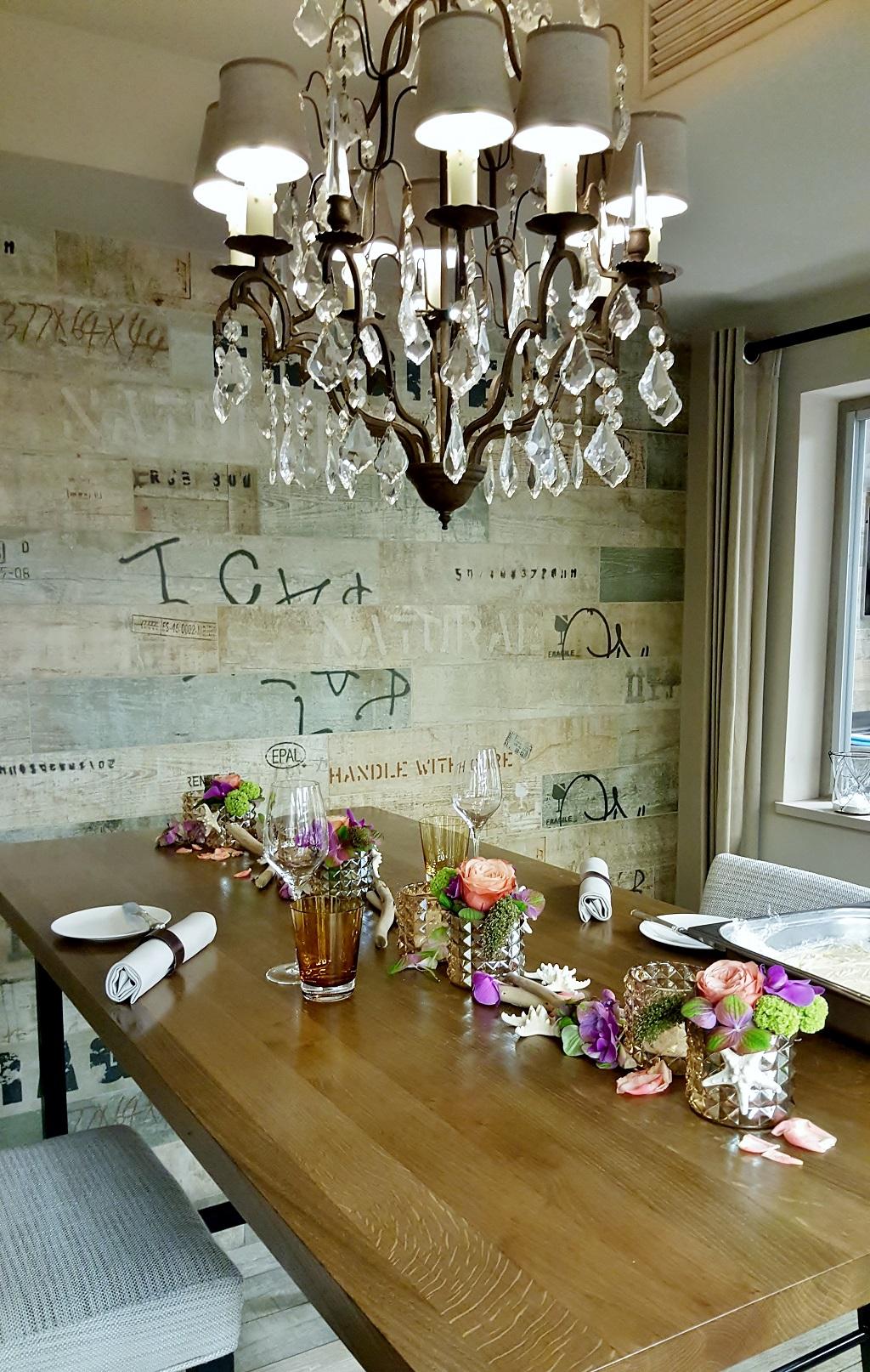 Am spannendsten fand ich es, in die Küche des mit zwei Michelin-Sternen ausgezeichneten Restaurants Haerlin reinzuschauen. Die Küche ist ebenfalls schön mit besonderen Cheftischen für spezielle Anlässe eingerichtet, oder für VIPs, die gerne Privatsphäre geniessen möchten. Genuss mit Live Cooking!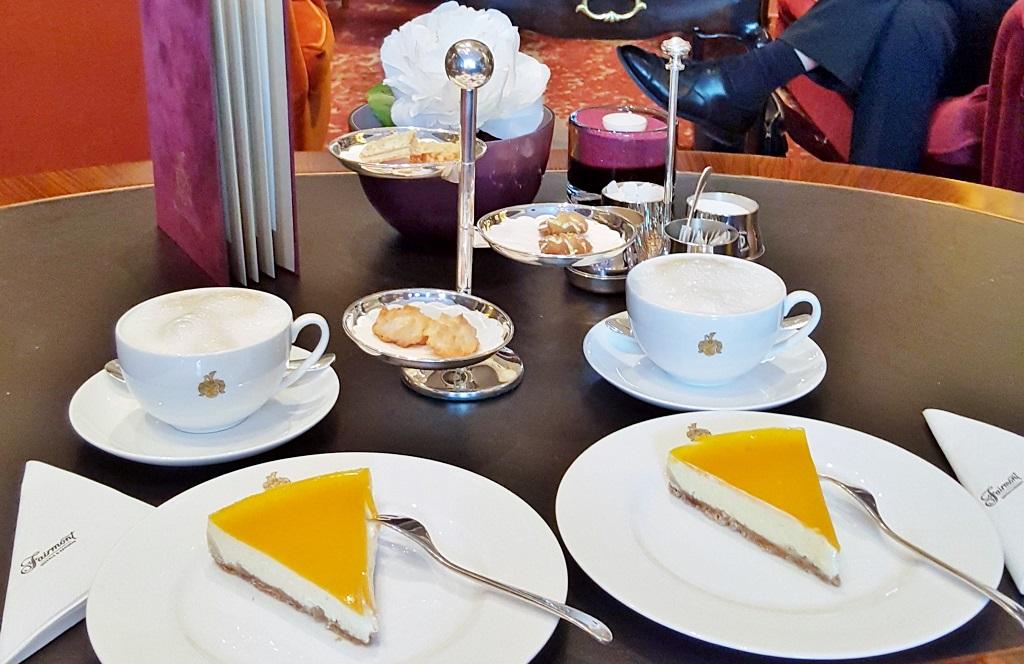 Ebenfalls hat der Frühstücksraum des Hotels eine Erneuerung erlebt. Eine neue Bäckereiecke wurde eingerichtet. Den Rundgang haben wir mit einer Tasse Kaffee und Käse-Maracujakuchen in der berühmten Wohnhalle abgerundet. Dort findet ihr mich ganz oft.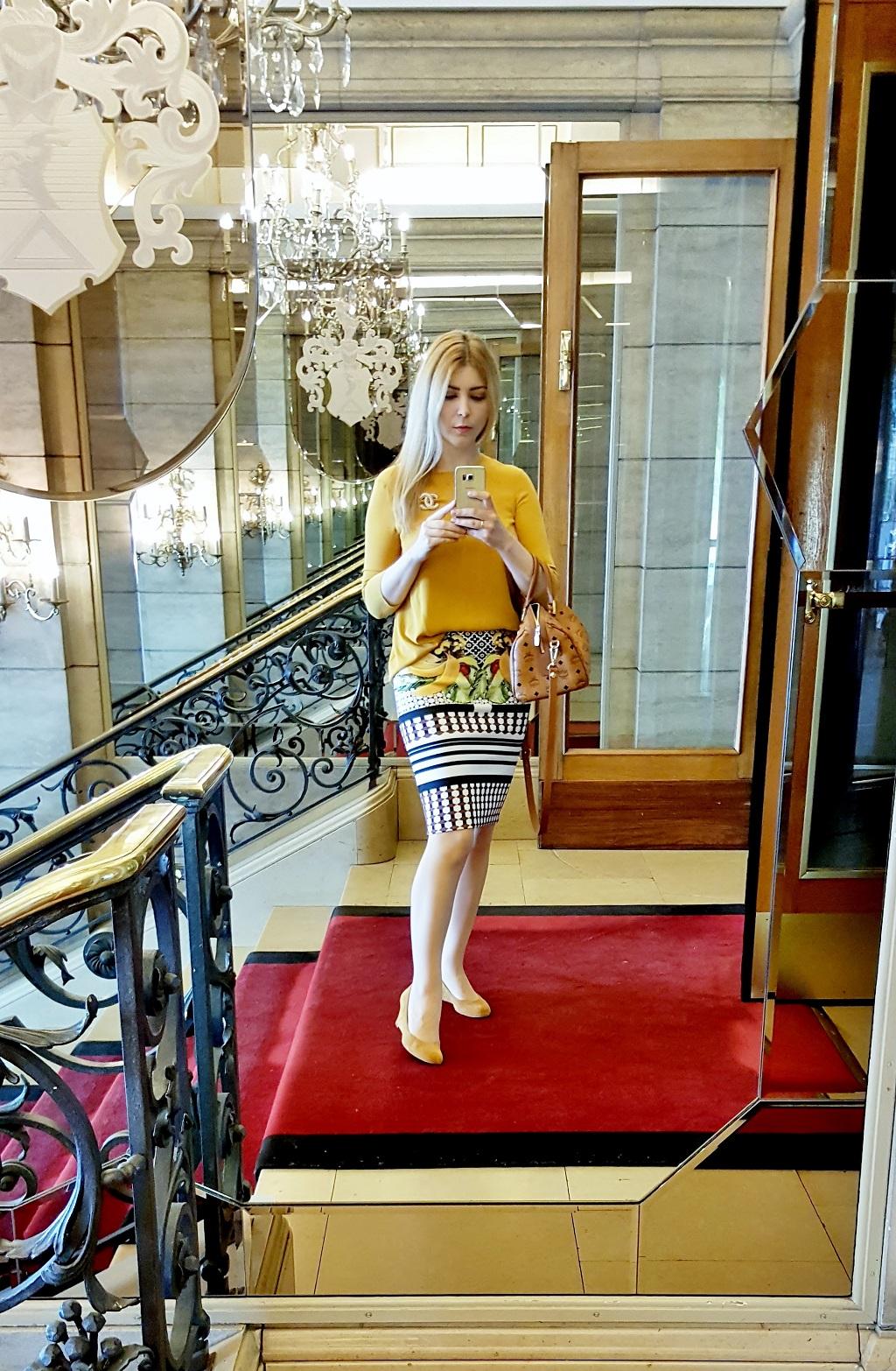 Ich trug für diesen schönen Anlass übrigens eine Cos Bluse, Chanel Brosche, Clover Canyon Rock, MCM Tasche, She Schuhe.
ENGLISH: Insights into Fairmont Hotel Vier Jahreszeiten

As regular customers,  Thorsten and I were invited by a hotel employee to a circular guide with a subsequent invitation to a cup of coffee. Thus I could get the insights into Fairmont Hotel Vier Jahreszeiten that I like to share with you now. Equipped with my phone, I've kept some of my best impressions with the camera. So the majority of the photos you can find on my Instagram.
Three years ago, the owner of the luxury hotel has changed and the house has undergone several renovations. Many things have been made brighter and friendlier – a mixture of traditional and modern was achieved.
In each room, just like in the shown hotel suite, guests will find a beautiful decoration with personalized greeting cards. We also were able to take a look at the spa area of the hotel and give us some suggestions on the next birthday party. By the way, the next time is my turn ;). As you probably remember,  in February I have organized a birthday surprise for Thorsten at the Fairmont Hotel Vierjahreszeiten with a delicious birthday cake (photos on Instagram @yuliya_savytska).
Most exciting I was to take a look at the kitchen of the two-Michelin-starred restaurant Haerlin. The kitchen is nicely furnished with special chef tables for particular occasions, or for VIPs that liek their privacy. Indulgence with live cooking!
Also the hotel's breakfast room has experienced a renewal. The new bakery corner has been set up. Our hotel tour we have topped with a cup of coffee and cheese cake with maracuya in the popular Wohnhalle. There you will find me quite often.
For this special occasion I wore a Cos blouse, Chanel brooch, Clover Canyon skirt, MCM bag, She shoes.