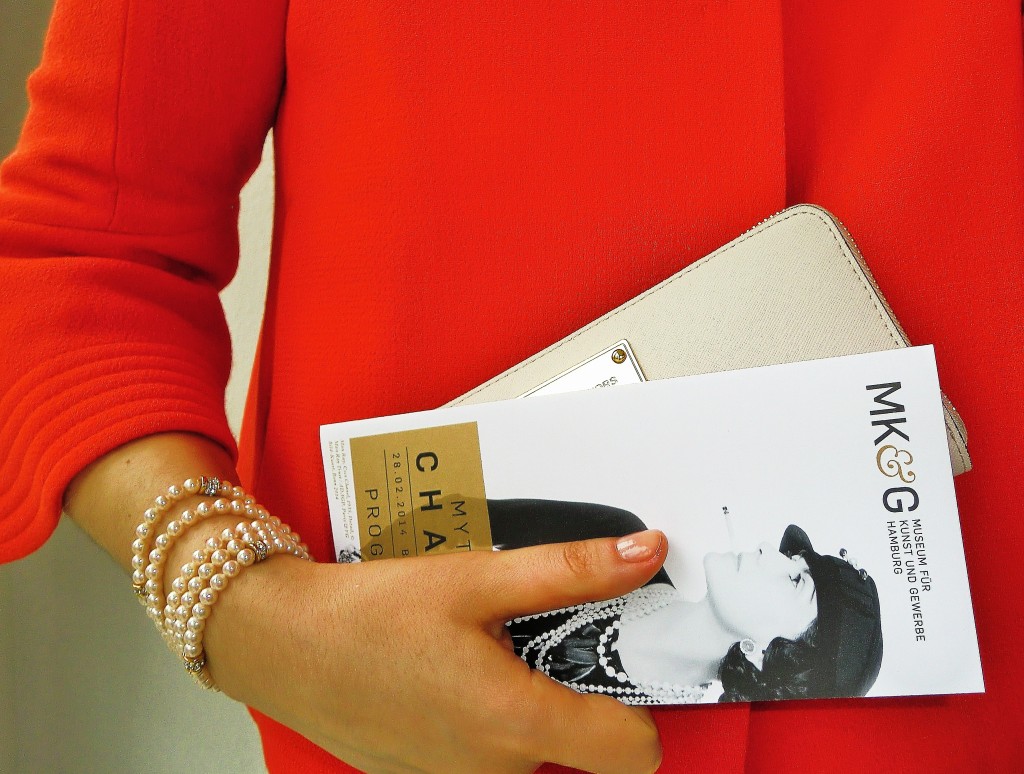 The Chanel Legend exhibition was opened in MKG recently. I attend the French course, just for fun (never thought that French can inspire me so much)! The point is I've got acquainted with a girl, who works in the Museum for Arts and Crafts. She gave me a tip, that there is an exhibition to (Gabrielle Bonheur Chanel) Coco Chanel at the moment. Funny, but it matched so well thematically to my French lessons.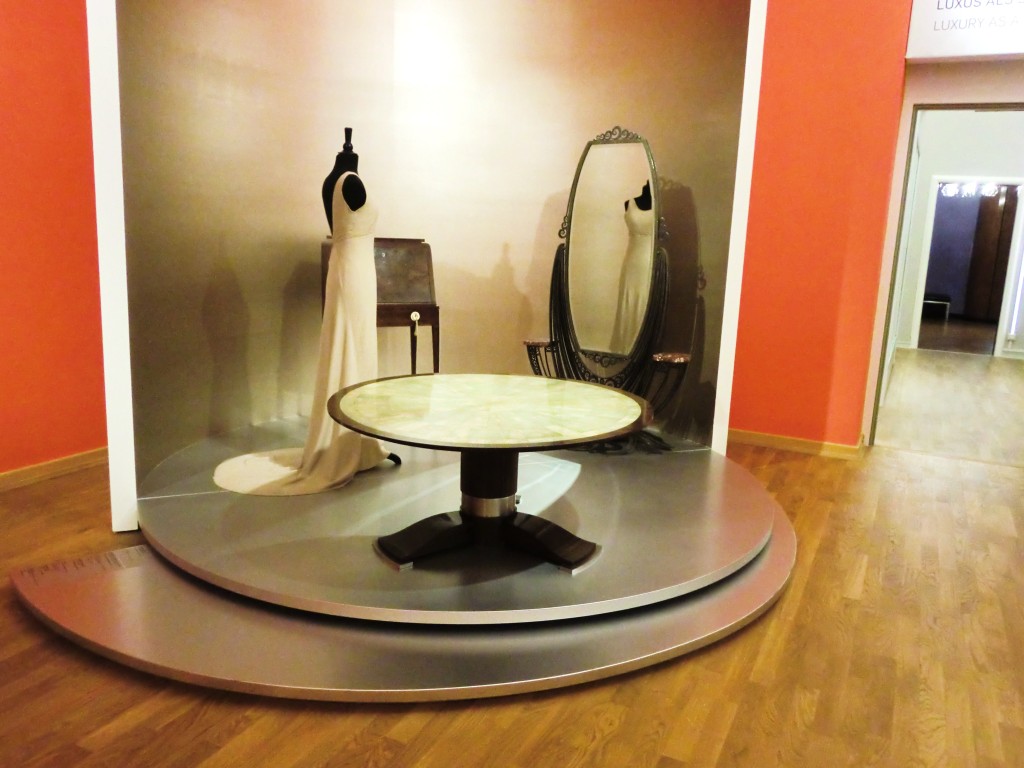 Coco Chanel – the greatest fashion designer of the 20th century. Chanel suits and perfume Chanel No. 5 are associated with her name. She established the "little black dress", which was presented in "Breakfast at Tiffany's" by Givenchy, worn by Audrey Hepburn and became popular.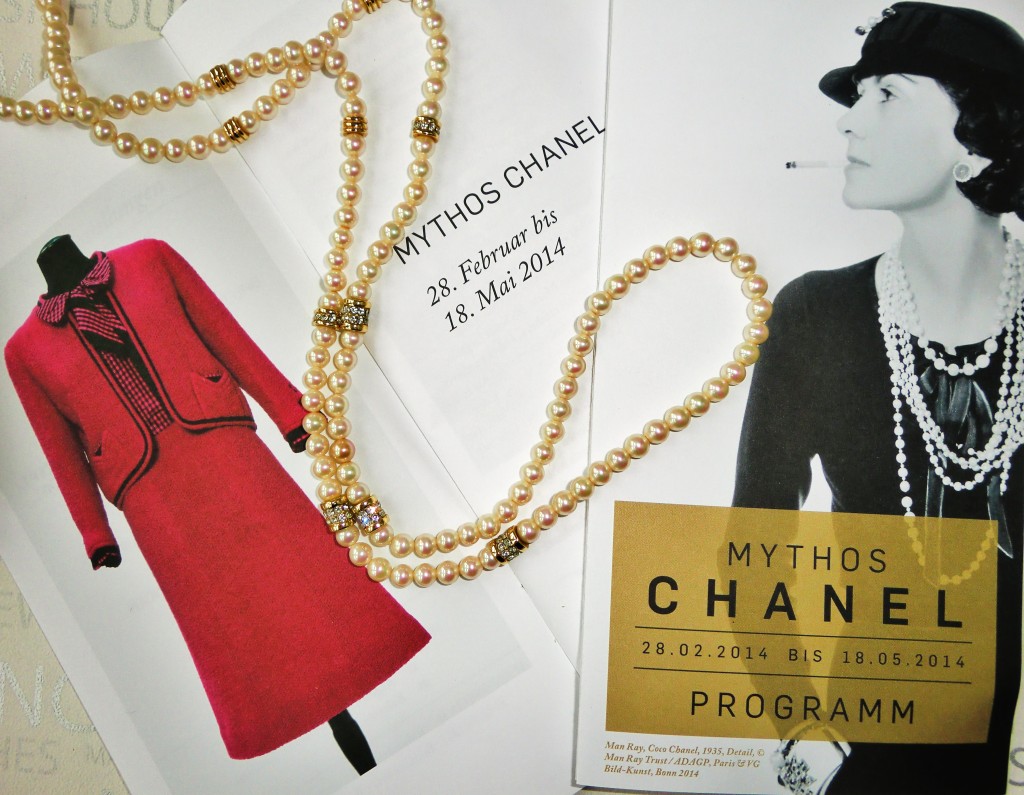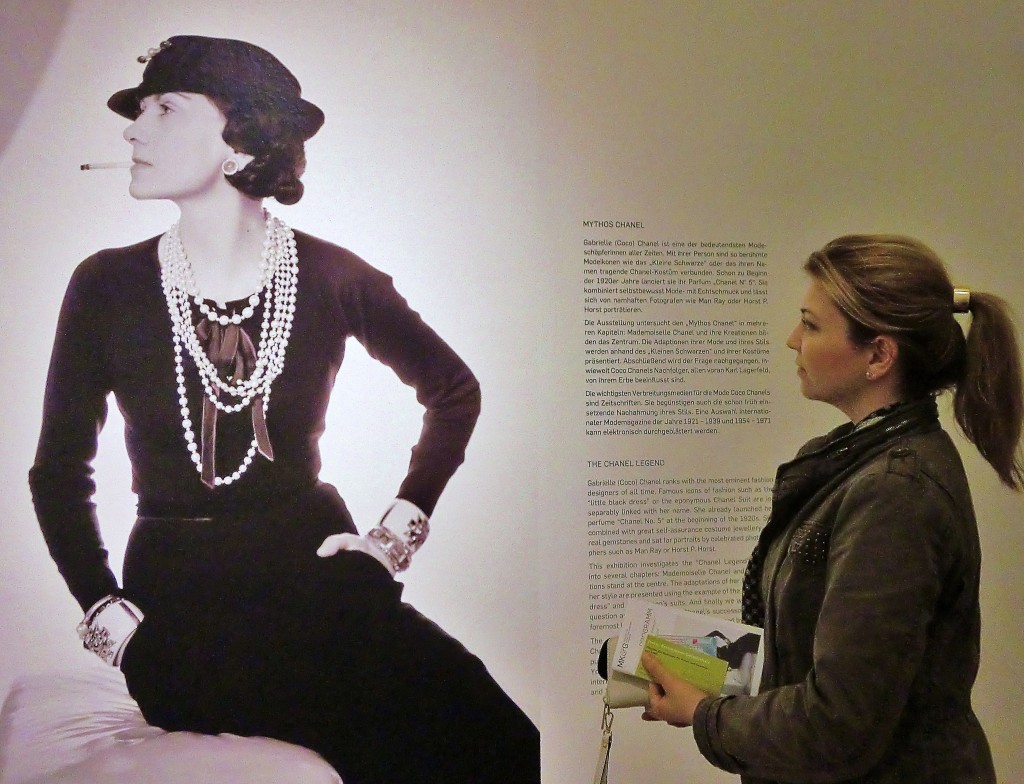 In the exhibition there were represented over 70 original pieces from the House of Chanel, starting from the about 20-s, as well as adaptations of other designers. Her statement jewelry was particularly impressive to me. On the wall of one of the exhibition halls is running an interview with her repeatedly. So you can get to know her personality better. I have gotten a different impression of her than I thought.
Chanel was very proud of her clientele, as on her opinion, she had the best customers in the fashion industry; she was particularly pleased with her American customers. The largest customers of her Label were Russians. The best mannequin for Coco Chanel was first herself and then Marlene Dietrich. There is a wall with pictures of Marlene Dietrich wearing Chanel dresses and suits. The exhibition lasts untill 18 May. Unfortunately taking photos of the exhibition is not permitted. One of my girlfriends has said that Coco Chanel is no longer among us, and her statements are inappreciable nowadays. I answered nothing, but I just thought, maybe she is no longer there, but she made history at least in the fashion industry and is a legend.