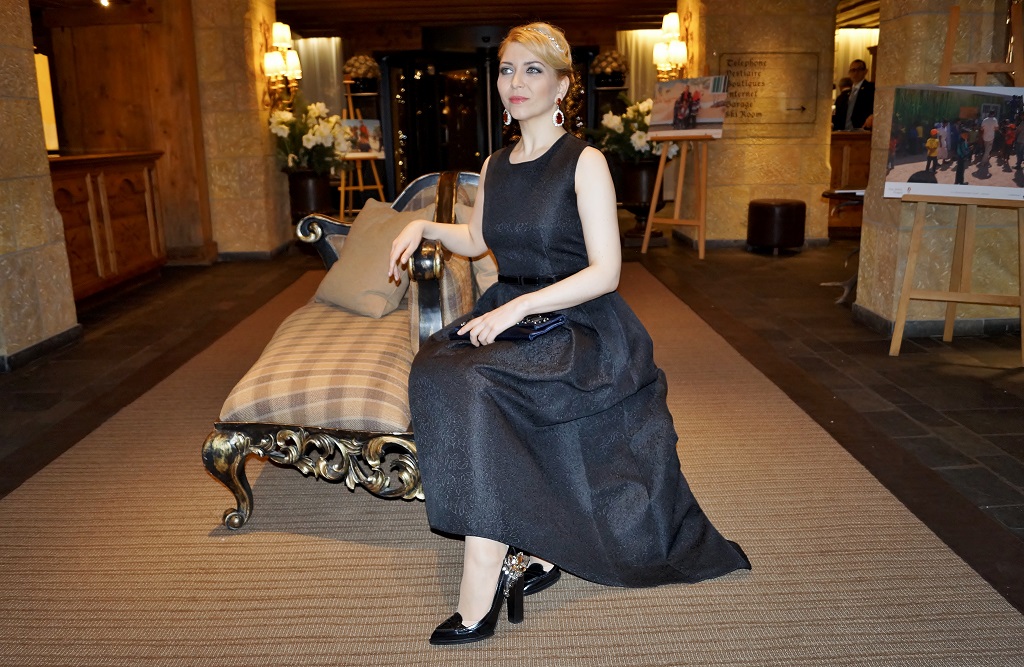 Der Dresscode "Black Tie" ist eine formelle Kleiderordnung, die häufig für gesellschaftliche und Abendveranstaltungen getragen wird. Das bedeutet, die Herren tragen Smoking und die Damen Abendkleider. Heutzutage wird dieser Code nicht mehr so streng genommen und viele Gäste erscheinen zwar glamourös, aber mit einigen Abweichungen von der ursprünglichen Anordnung. Zum wunderschönen Gala-Dinner im Gstaad Palace während unseres Schweizer Urlaubes, dass wir sehr genossen haben und definitiv wiederholen werden, trug ich
Four Flavor Evening Dress
Depa Gurnani Hair Accessory
N°21 Schuhe
Karen Millen Clutch
Das Gala Event war sehr schön in einer netten Gesellschaft mit interessanten Menschen und musikalischer Begleitung. Unter den 200 Gästen war neben dem amerikanischen Topmodel Anna Cleveland, Sängerin Caroline Vreeland und dem Pariser It-Girl Jeanne Damas auch der Hollywood Schauspieler und Oscar-Preisträger Adrien Brody.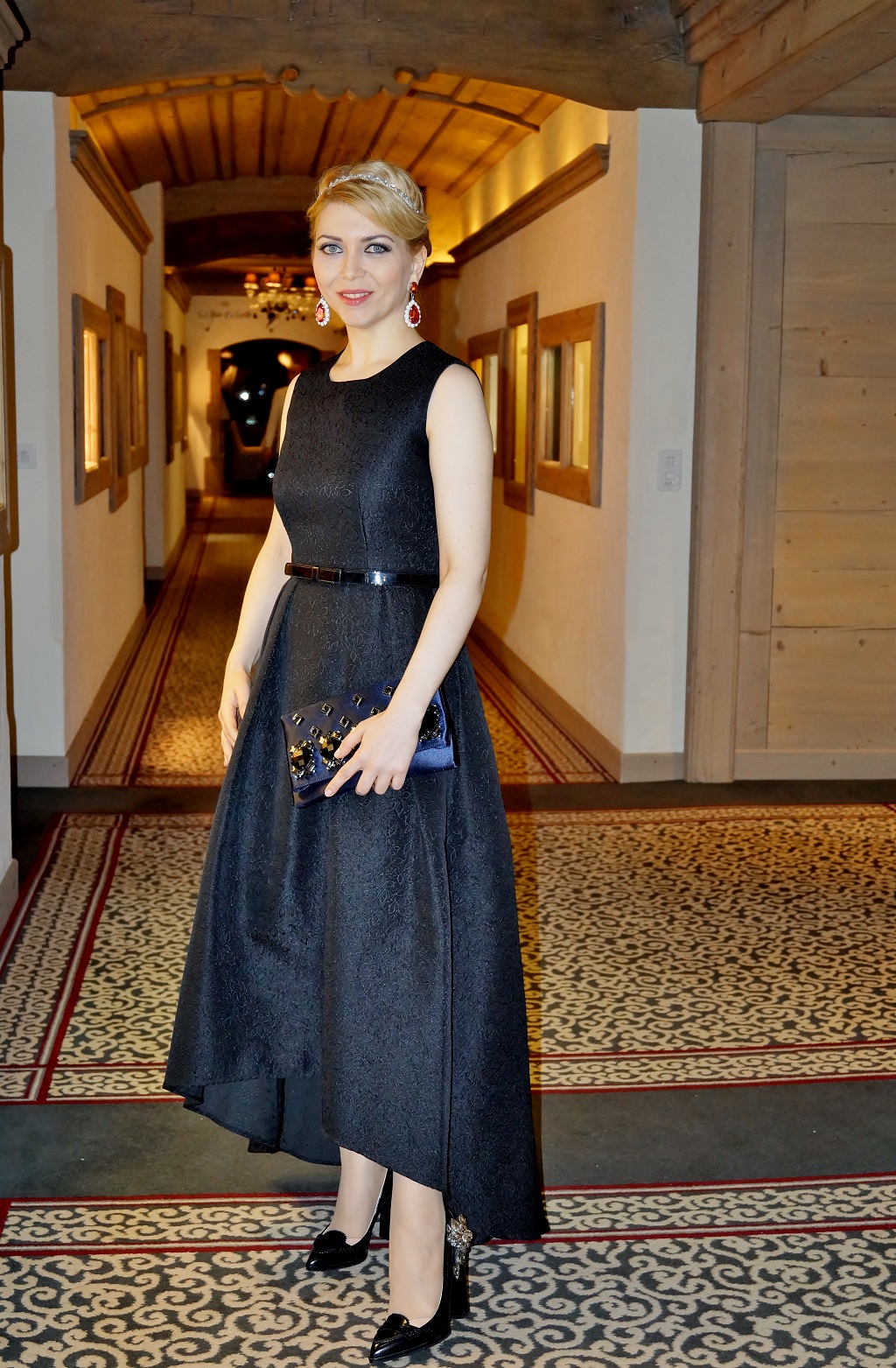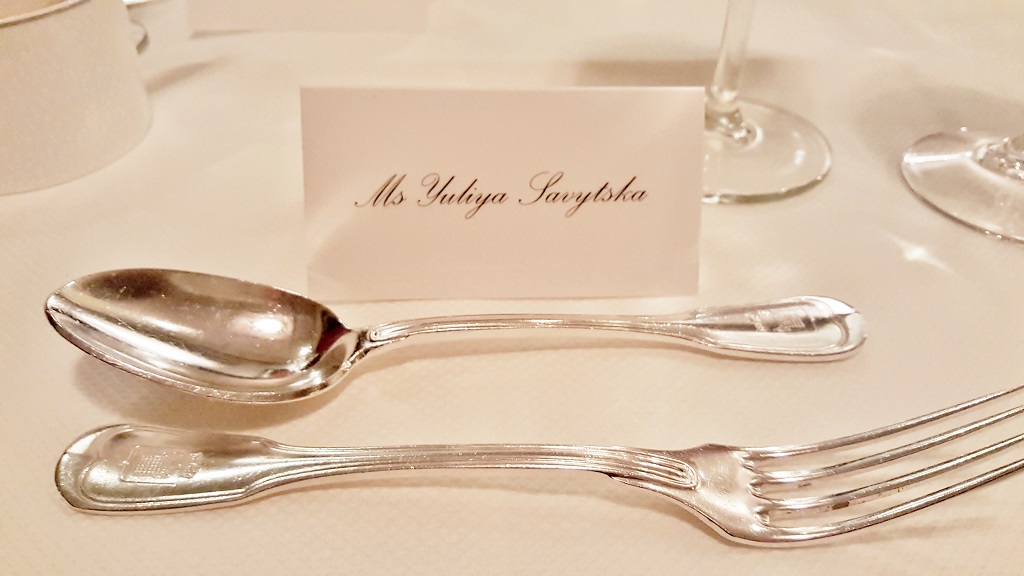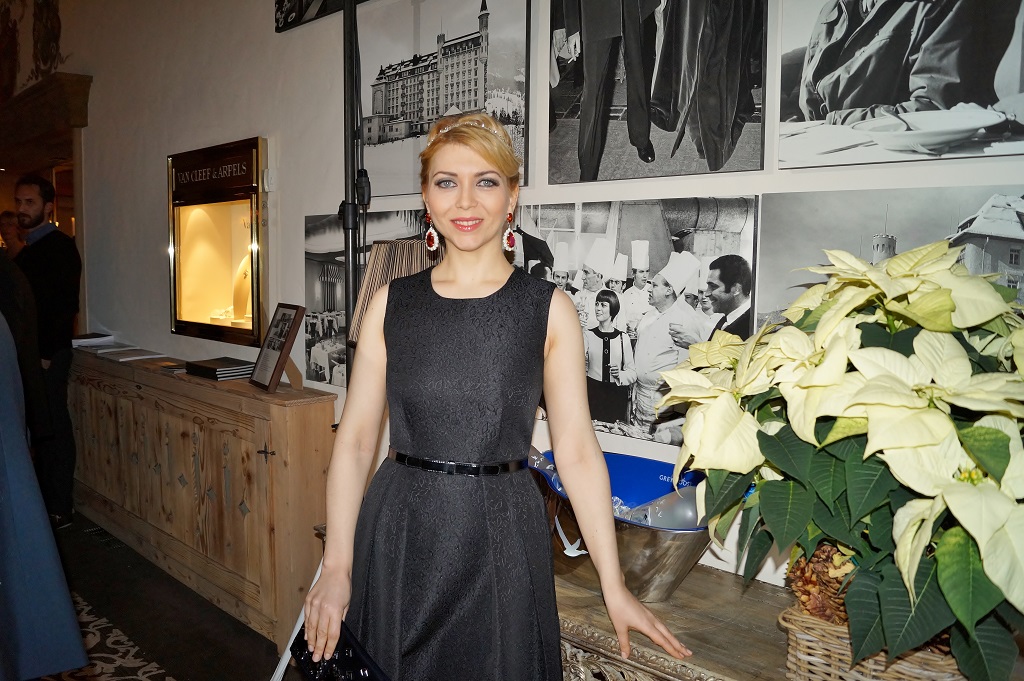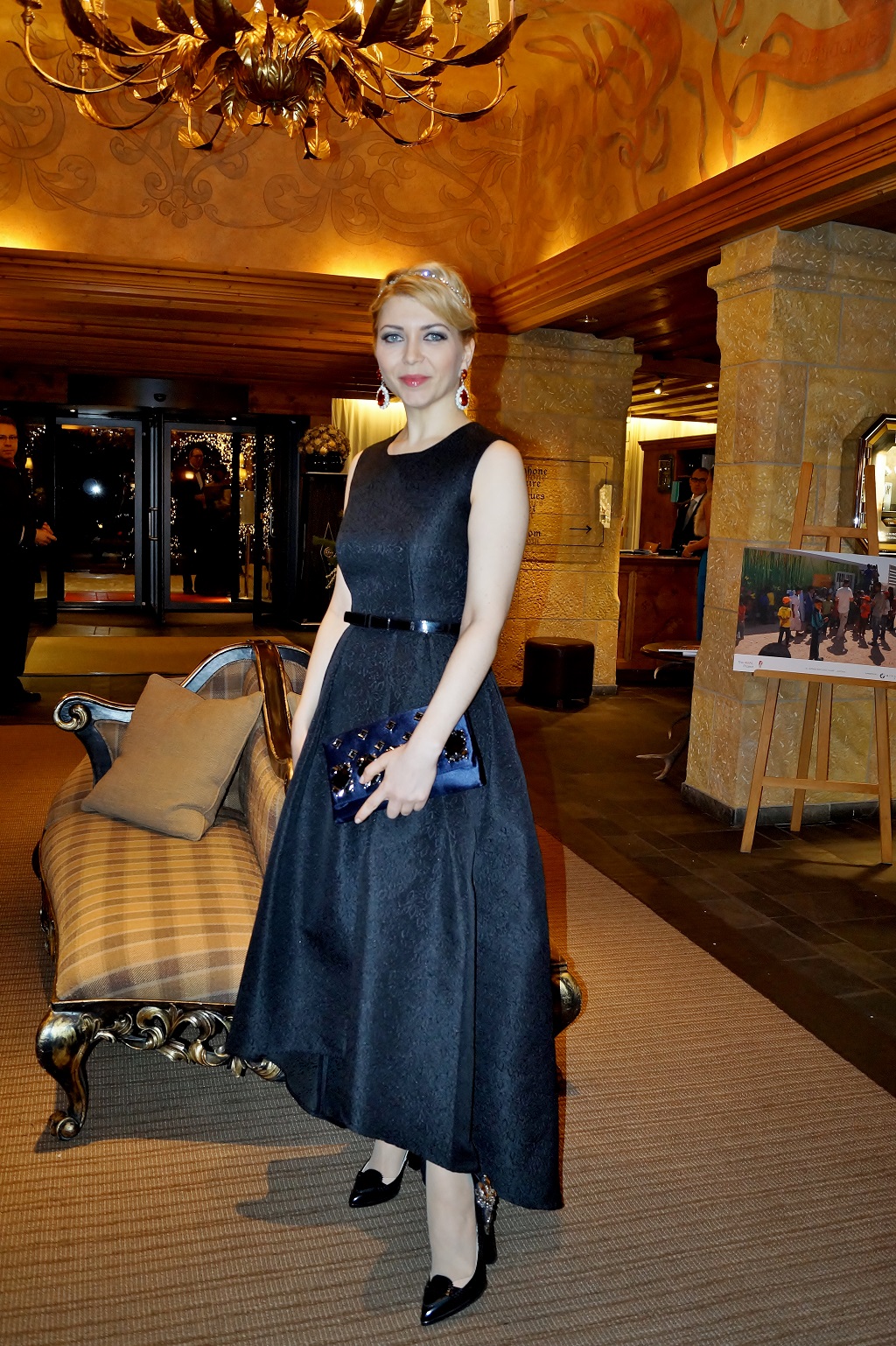 ENGLISH: Dress Code Black Tie – Gala Dinner at Gstaad Palace
The Dress code "Black Tie" is a formal dress code, which is worn for social and evening events. That means, the men wear smoking and the ladies evening dresses. Nowadays this code is taken not as strict as previously. Although many guests look glamorous, they wear Black Tie with some deviations from the original arrangement. For the wonderful Gala Dinner at Gstaad Palace during our Swiss holidays I wore Four Flavor Evening Dress, N°21 Shoes, Depa Gurnani Hair Accessory. Among 200 guests next to the American top model Anna Cleveland, singer Caroline Vreeland and the Parisian it-girl Jeanne Damas also the Hollywood actor and Oscar winner Adrien Brody was present. It was great time! Such holidays I will definitely repeat!