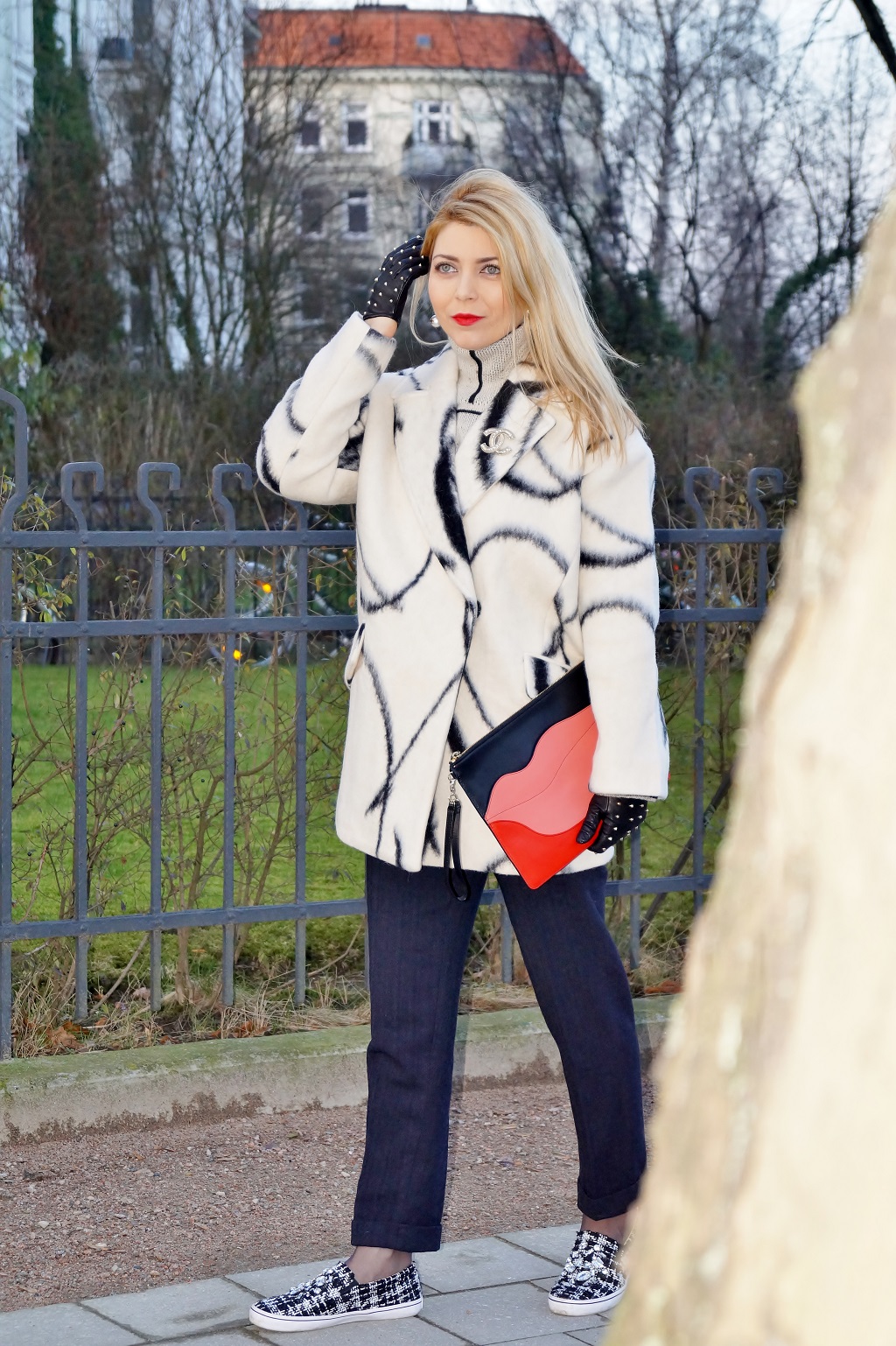 Ein Mantel im Egg-Shape Style ist ein Must-Have für fast alle Anlässe. Der Vorteil solch eines Mantels liegt darin, dass er jeder Figur schmeichelt. Kombiniert mit einem schmalen Outfit sieht der Mantel elegant und nicht zu oversized aus. Der Reverskragen lässt die Figur schmaler wirken. Ich trage einen Banana Republic XO Wollmantel mit in Weiß-Schwarz marmoriertem Muster, das zu allen weiteren Outfit-Farben gut passt. Meiner Meinung nach ist es schön, solche Looks mit Farbakzenten zu versehen, wie hier mit einer roten Clutch. Der ganze Look mit der Business-Hose und verzierten Slippern wirkt sportlich und zugleich elegant.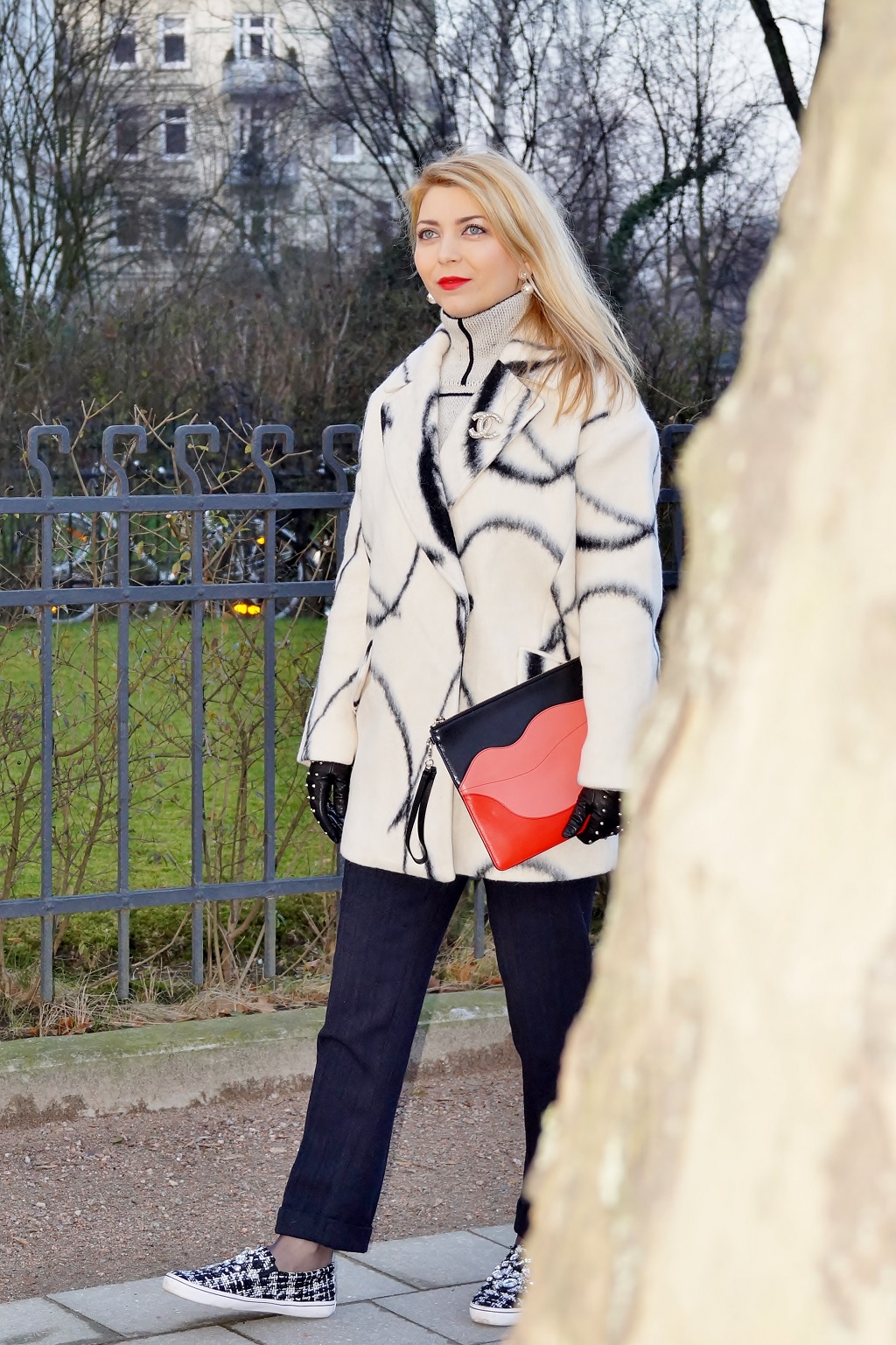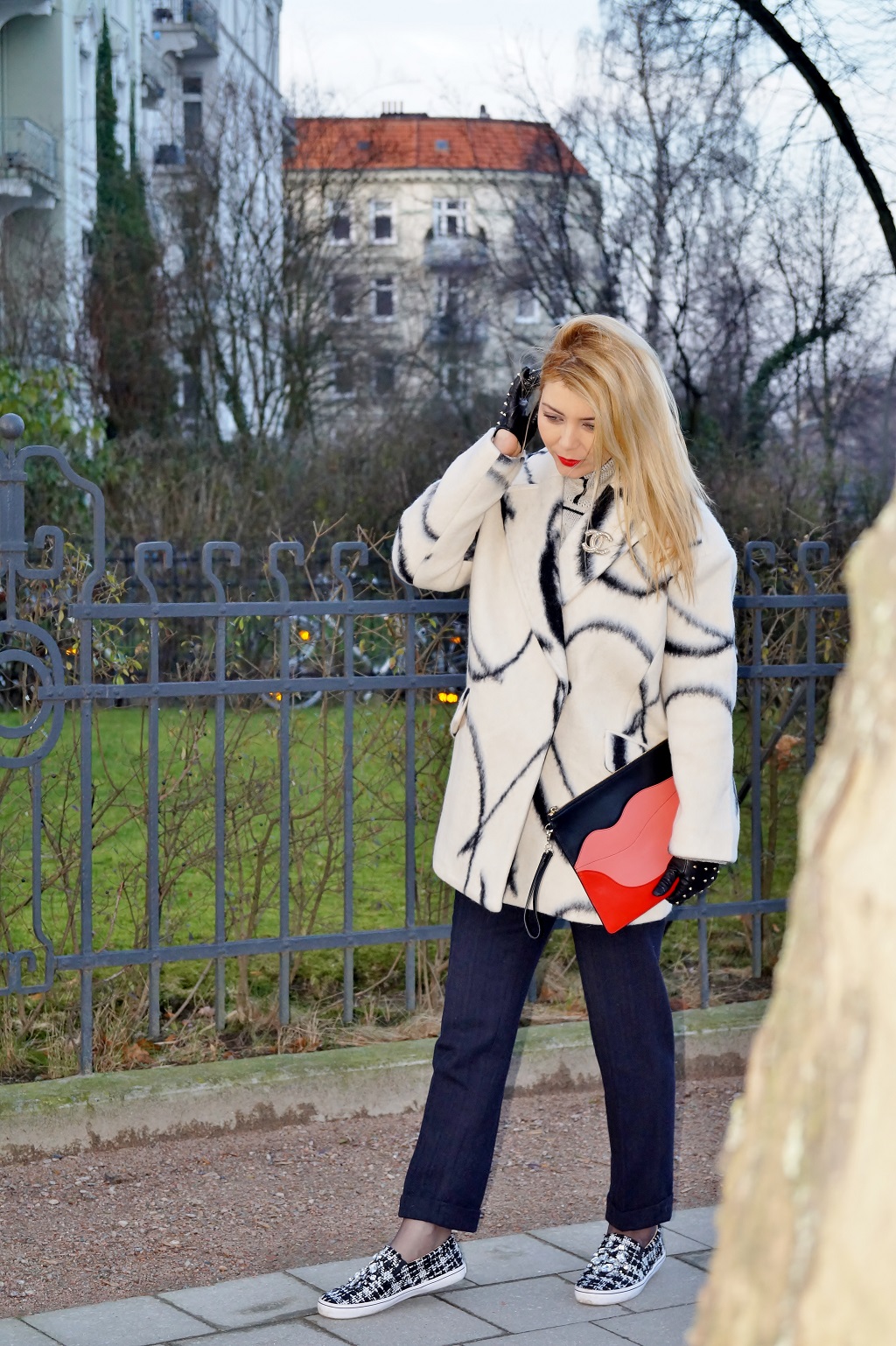 Banana Republic XO Wollmantel, Saint Tropez Strickpullover, Tory Burch Ohrringe, Chanel Brosche, Mario Portolano Handschuhe, Diane von Furstenberg Clutsch, Schumacher Hose, Kate Spade Slipper
ENGLISH: Coat in Egg Shape Style
A coat in egg shape style is a must-have for almost all occasions. The advantage of such a jacket is that it flatters any figure. Combined with a slim outfit the jacket looks elegant and not too oversized. The lapel collar makes the figure seem more harmonic. I'm wearing a Banana Republic XO wool coat with white-black marbled pattern that goes well with all other outfit colors. In my opinion, it is nice to provide such looks with color accents, like here with a red clutch. The whole look with the business pants and embelished slippers looks sporty and elegant.