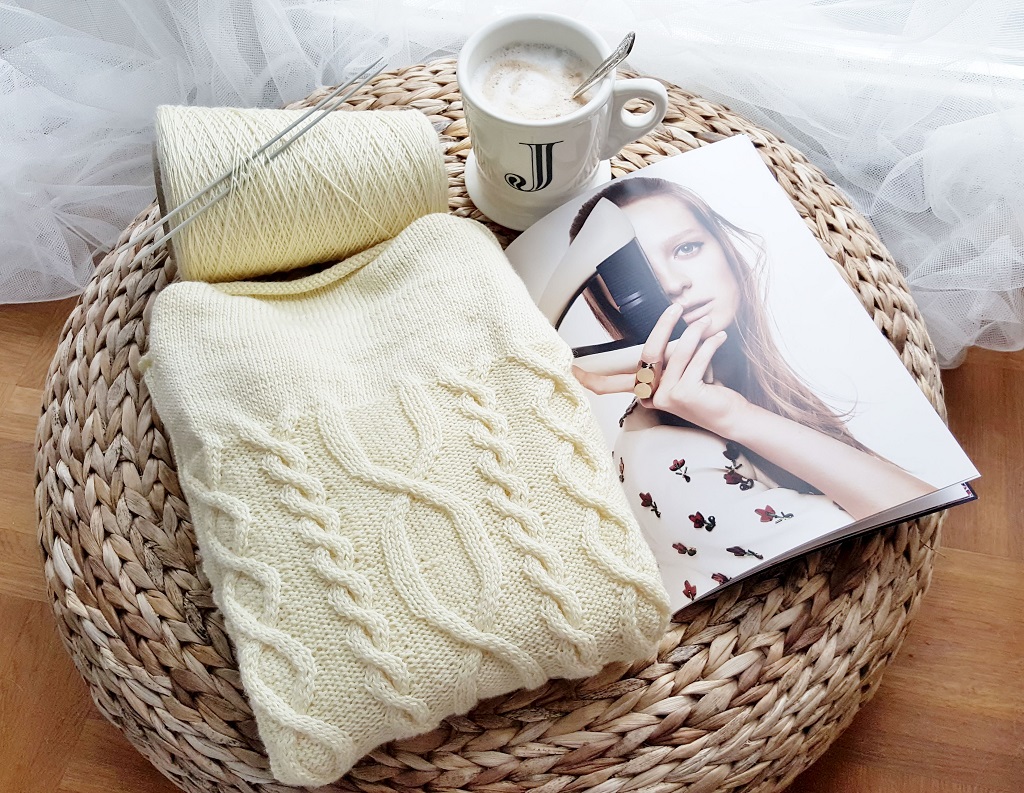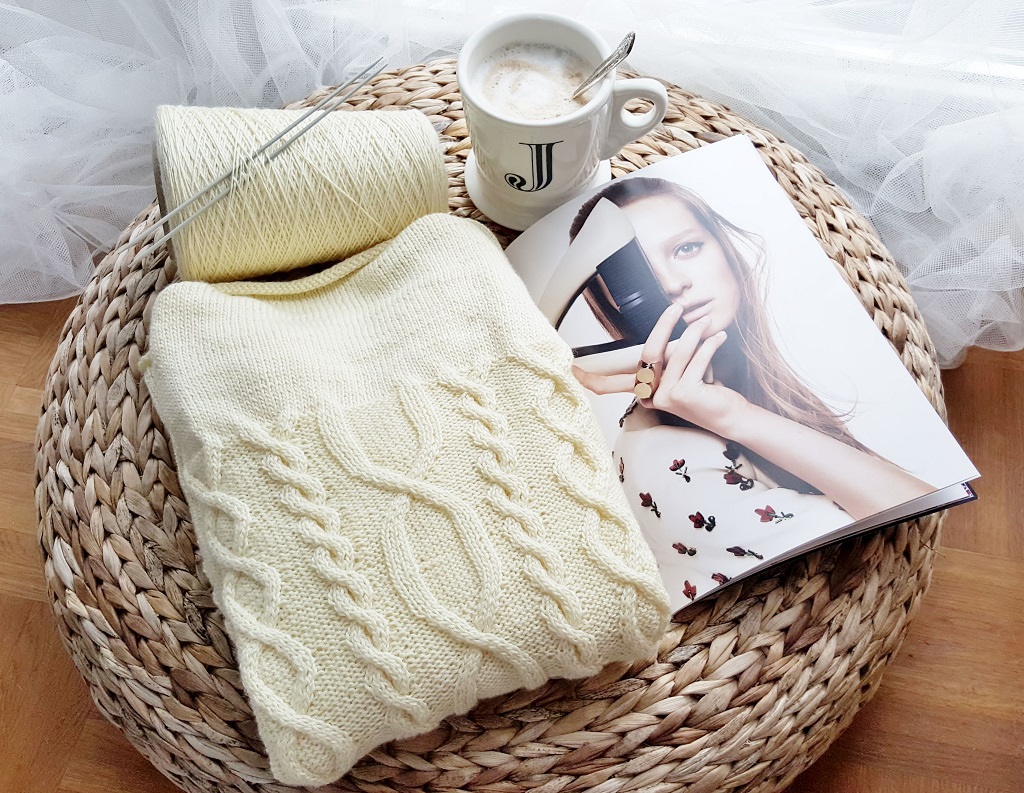 Wer es im Herbst und Winter besonders kuschelig haben will, kann sich nach Kleidungsstücken aus Cashmere Wolle umschauen, besonders die Pullover kann ich für regnerische und kalte Tage nur empfehlen.
Ich persönlich stricke auch gerne selbst und zwar seit ich ein Teenager war. Bereits während meiner Schulzeiten habe ich verschiede handwerkliche Tätigkeiten als Hobby ausprobiert, und Stricken habe ich für mich nicht nur entdeckt, sondern an diese "Kunst" mein Herz verloren. Also trage ich diesmal meine eigene, selbstgestrickte Kreation.
Wer aber keine Zeit und Lust auf Stricken hat, kann sich einen kuscheligen Pullover einfach erwerben, denn es gibt so eine große Auswahl an Designer Strick. Ganz bezaubernd finde ich Polo Ralph Lauren Rollkragenpullover aus Wolle und Alpaka hier, Dorothee Schumacher Pullover hier, Steffen Schraut Sweater hier, Karen Millen Pullover hier und Samsøe & Samsøe JANE Strickpullover hier. Also "Do it yourself! Or shop!".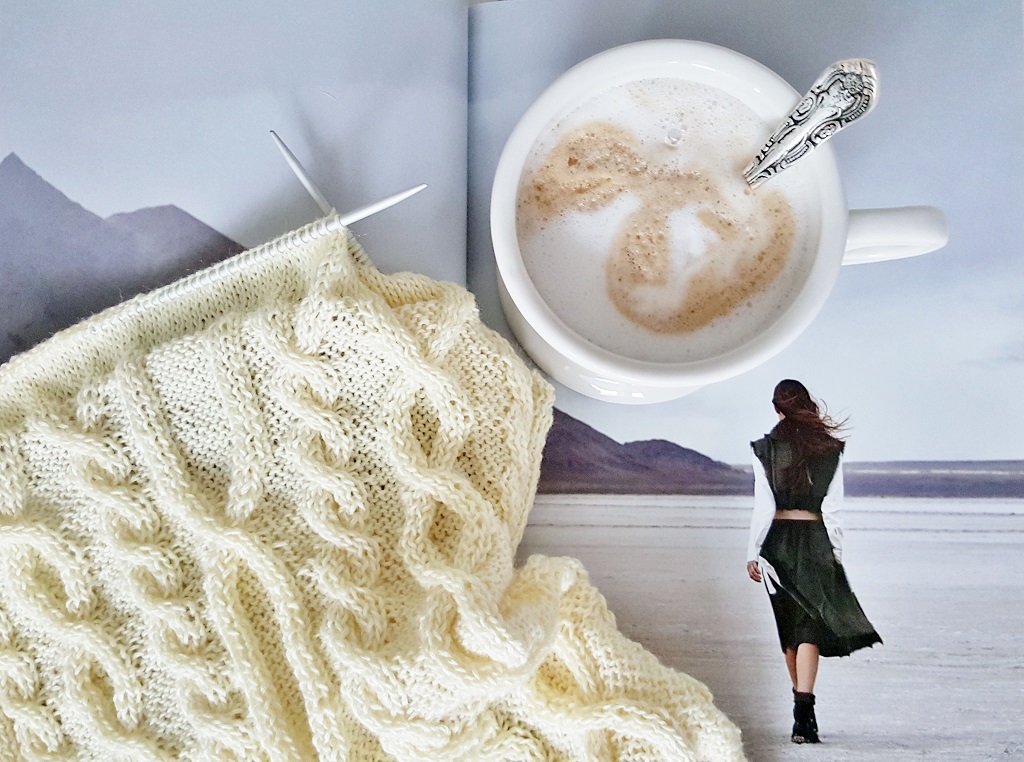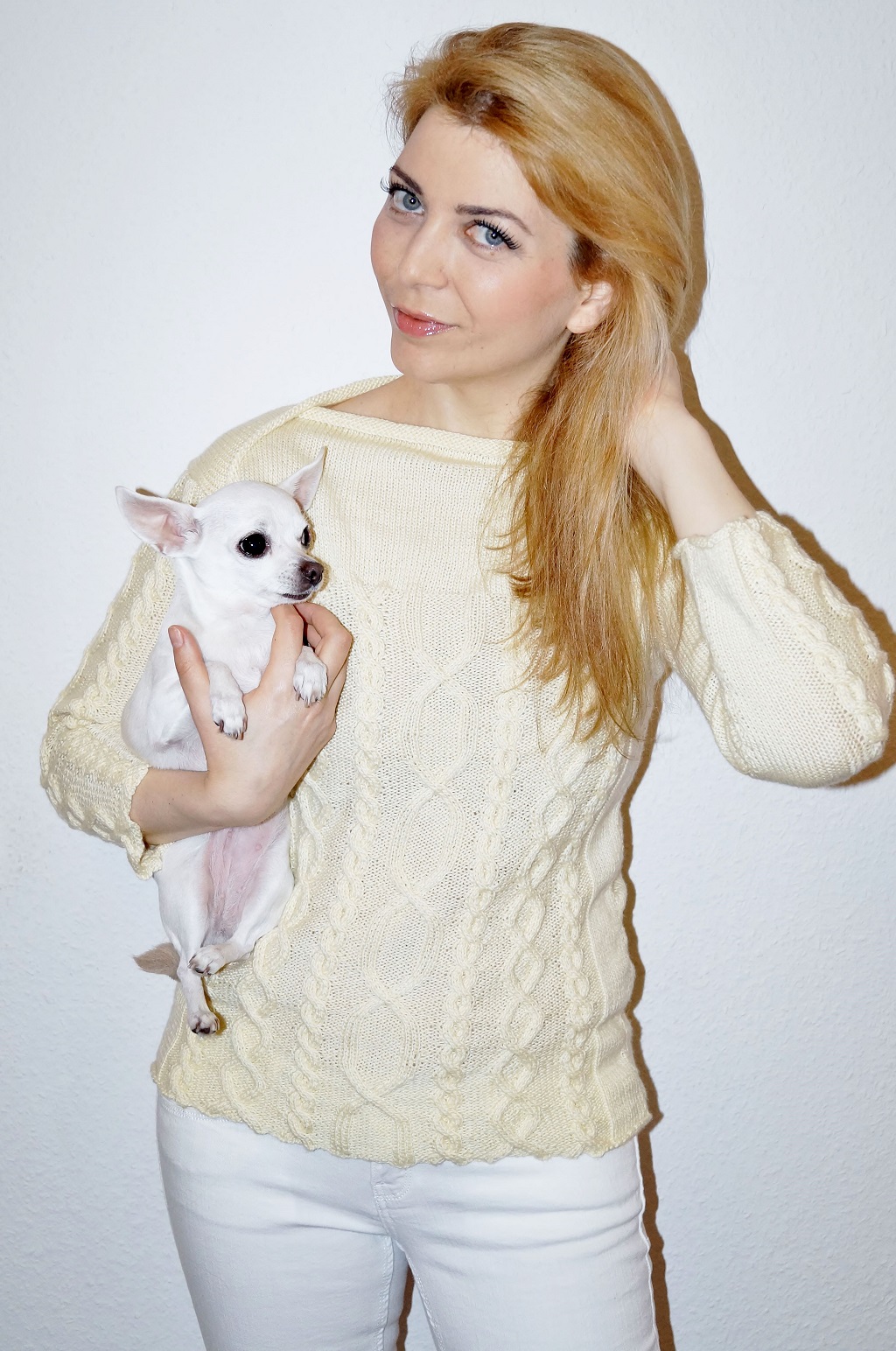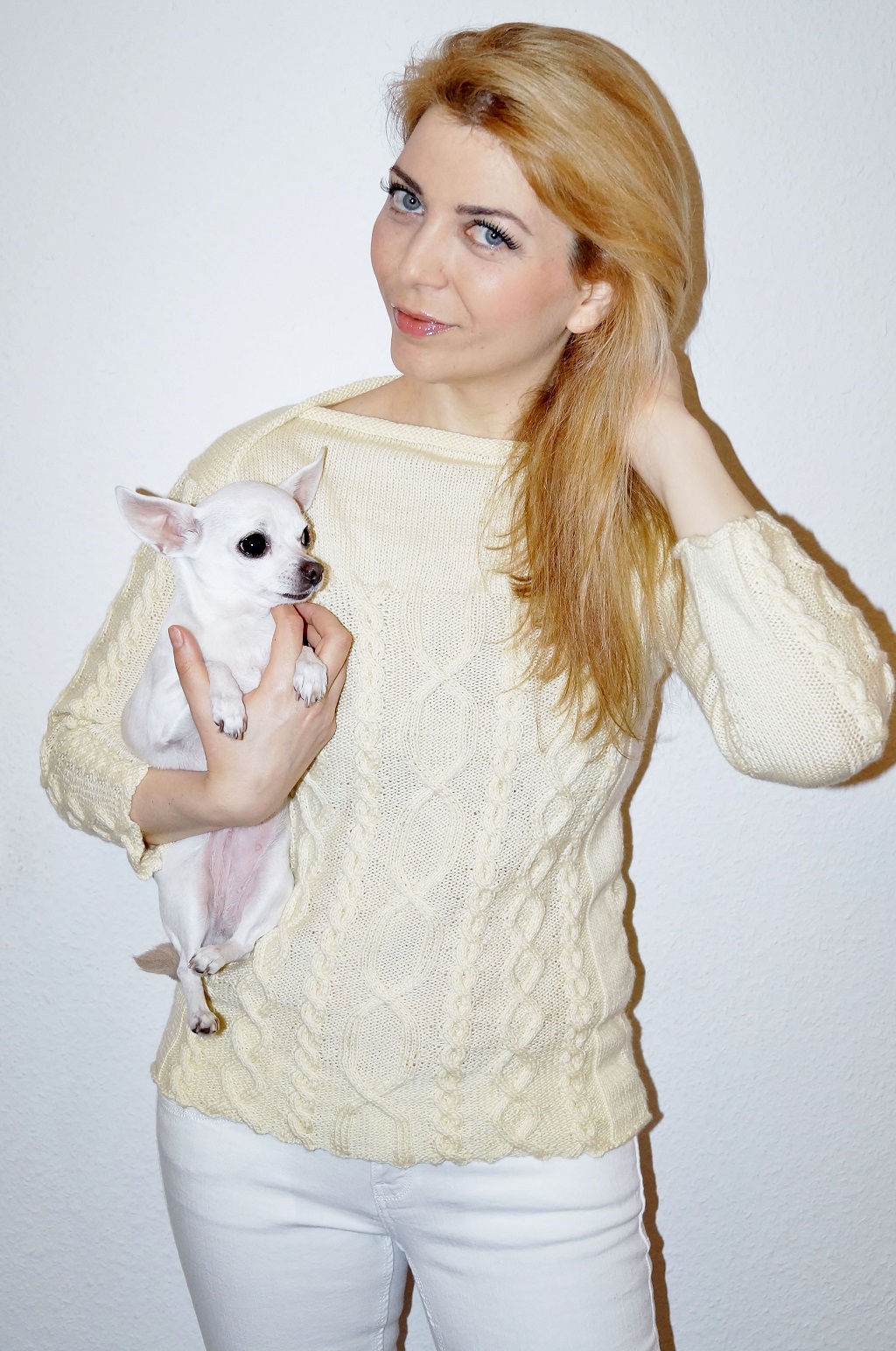 ENGLISH: Sweater Time! Do it Yourself! Or Shop!

Who wants to have this autumn and winter particularly cuddly, should choose garments made of cashmere wool. I would especially recommend sweaters for rainy and cold days.
Personally, I like to knit. So this time I wear my own creation that I have knitted with my own hands and already work on a new sweater. But if you do not have time or feel like knitting, you can simply purchase a cozy sweater, since there is such a wide range of designer knitwear. I find quite enchanting the Polo Ralph Lauren Turtleneck made of wool and alpaca here, Dorothee Schumacher Cashmere Sweater here, Steffen Schraut Pleated Neck Sweater here and Samsøe & Samsøe JANE knitted Jumper here. So "Do it yourself! Or shop!".