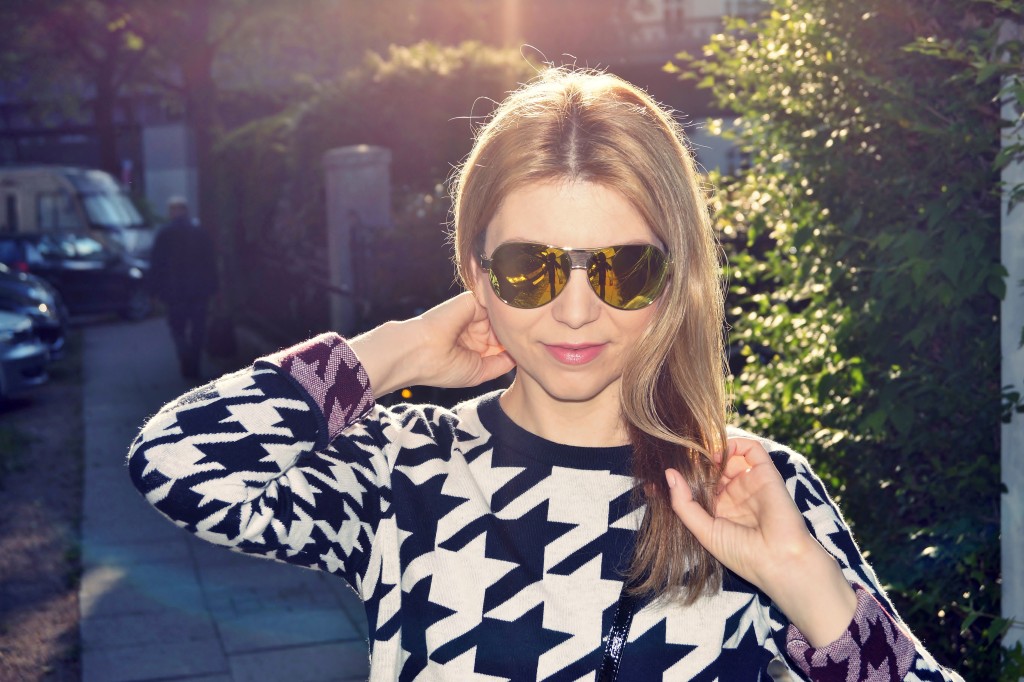 Der Frühling steht vor der Tür, die Sonnenstunden erhöhen sich und Sonnenschutz für die Augenpartie gegen kleine Fältchen ist gefragt. Die Sonnenbrillen spielen dabei eine wichtige Rolle. Somit habe ich für euch die Top 10 Sonnenbrillen-Trends, die Blogger lieben zusammengestellt.
1. Verspiegelte Sonnenbrillen
Verspiegelte Sonnenbrillen sind einer der wichtigsten Trends für den Frühling-Sommer und neben der eigentlichen Funktion Sonnenschutz, kommen sie gut zur Hilfe, falls ihr euren etwas ermüdeten Blick verstecken wollt.
2. Runde Sonnenbrillen
Runde Sonnenbrillen sind eine perfekte Ergänzung zur eurem 70's Look, der gerade im Trend ist.
3. Pilotensonnenbrillen

Klassisches und cooles Sonnenbrille-Modell, das aus der Modewelt nicht wegzudenken ist.
4. Cat Eye Sonnenbrillen
Cat Eye Sonnenbrillen sind ein weibliches und elegantes Accessoire, das einen Hauch Glamour in euren Look bringt.
5. Sonnenbrillen mit weißer Fassung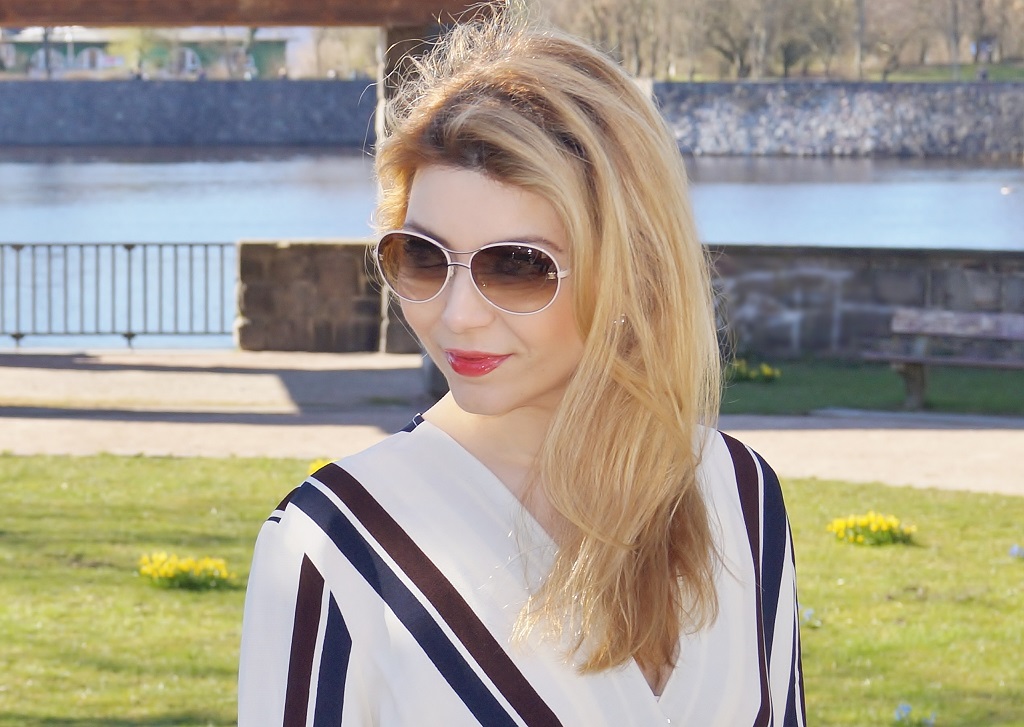 Sonnenbrillen mit weißer Fassung sind einer der populärsten Trends, da sie farblich perfekt zur Sommerzeit passen.
6. Verzierte Sonnenbrillen
Mit geschmückten Sonnenbrillen könnt ihr ein Statement setzen.
7. Hölzerne Sonnenbrillen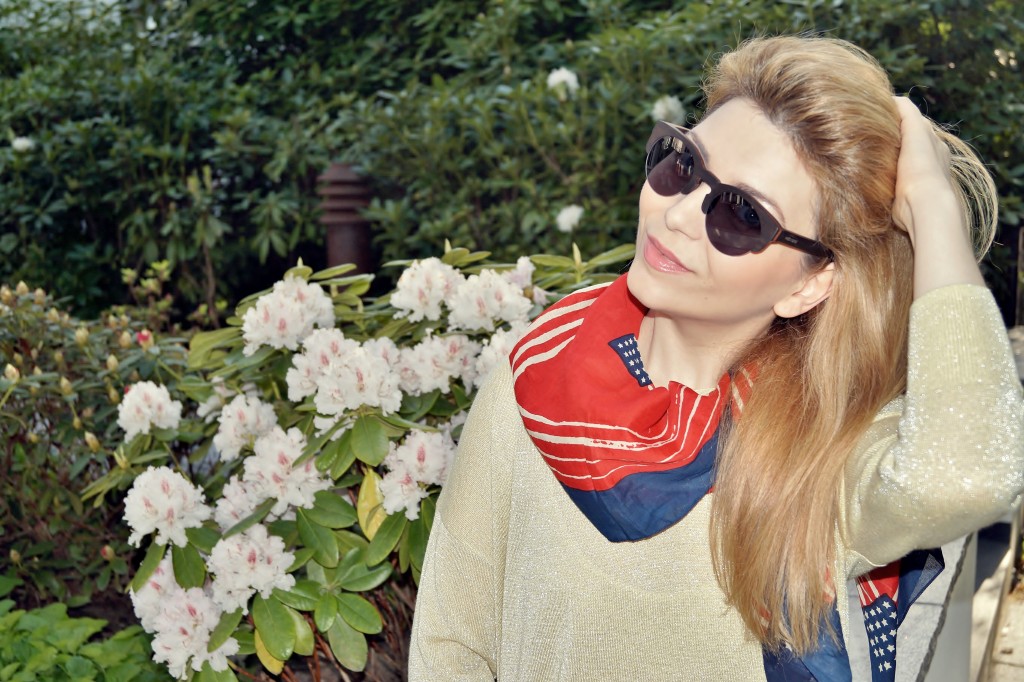 Brillen aus Naturmaterialien – Holz, Horn, Bambus – liegen im Trend! Mit einer hölzernen Sonnenbrille zeigt ihr euer Naturbewusstsein.
8. Ausgefallene Sonnenbrillen
Mit einer ausgefallenen Brille könnt ihr etwas Farbe in eure Garderobe bringen und zur Stilauflockerung jedes Outfits beitragen.
9. Oversized Sonnenbrillen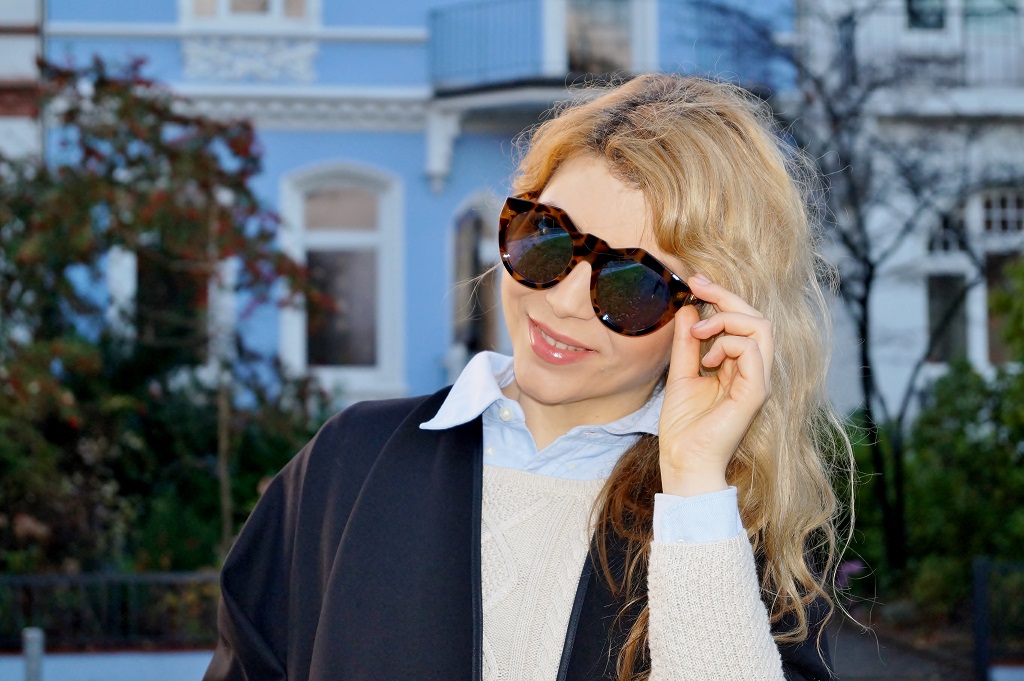 Oversized Sonnenbrillen passen perfekt zu einer länglichen Gesichtsform.
10. Quadratische Sonnenbrillen
Quadratische Sonnenbrillen passen perfekt zu ovalen und runden Gesichtsformen und schützen das Gesicht optimal gegen das Sonnenlicht.
ENGLISH: Top 10 Sunglasses Trends that Bloggers Love
The spring is around the corner, the sunshine hours increase and the sun protection for the eyes against the crow's feet is required. For that purpose sunglasses also play an important role. Thus I have for you top 10 sunglasses trends that bloggers love.
1. Mirrored Sunglasses, 2. Round Sunglasses, 3. Aviator Sunglasses, 4. Cateye Sunglasses, 5. White Frame Sunglasses, 6. Embellished Sunglasses, 7. Wooden Sunglasses, 8. Fancy Sunglasses, 9. Oversized Sunglasses, 10. Square Sunglasses