In Hamburg ist eine Seltenheit passiert – es schneite einmal diesen Februar! Auch ist es kälter geworden. Die coole Mütze von Stetson, die mich an die berühmte Sherlock Holmes Mütze erinnert, kam mir gerade gelegen. Die Mütze durfte ich mir aus etwa 100 verschiedenen Kopfbedeckungen zum 150. Jubiläum von Stetson als Geschenk auswählen. Happy Birthday Stetson!
Passend dazu fand ich die Levi's Boyfriend-Jeans, den karierten Saint Tropez Strickpullover und Paul Green Booties mit Lochmuster – nach typisch britischen Herrenschuhen, die auch gerne mit Lochmuster versehen werden. Somit ist mein British Inspired Look komplett.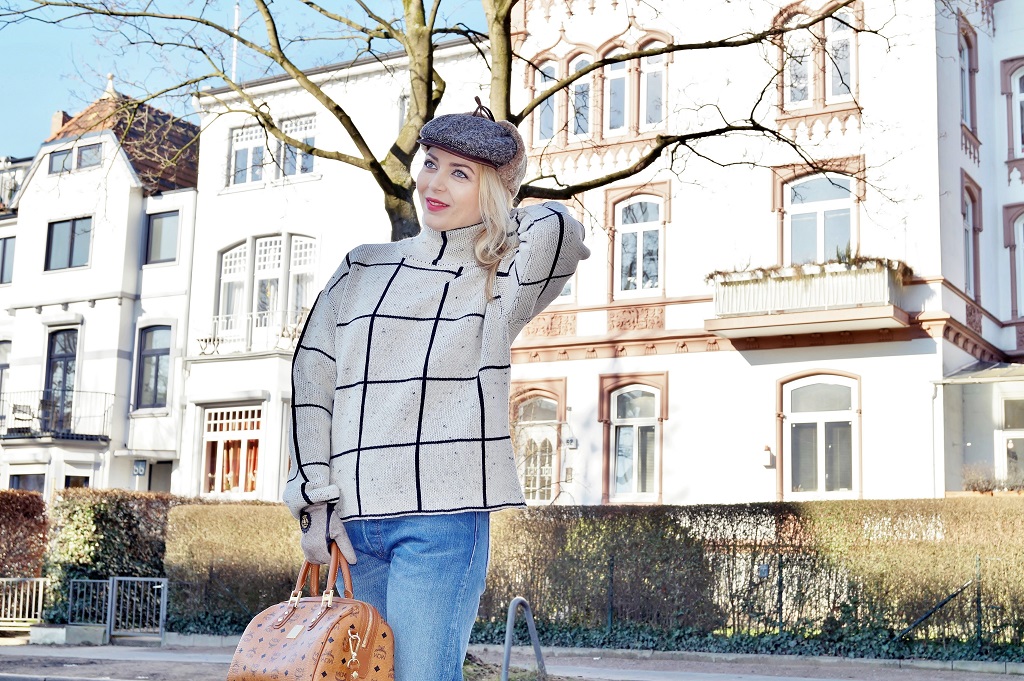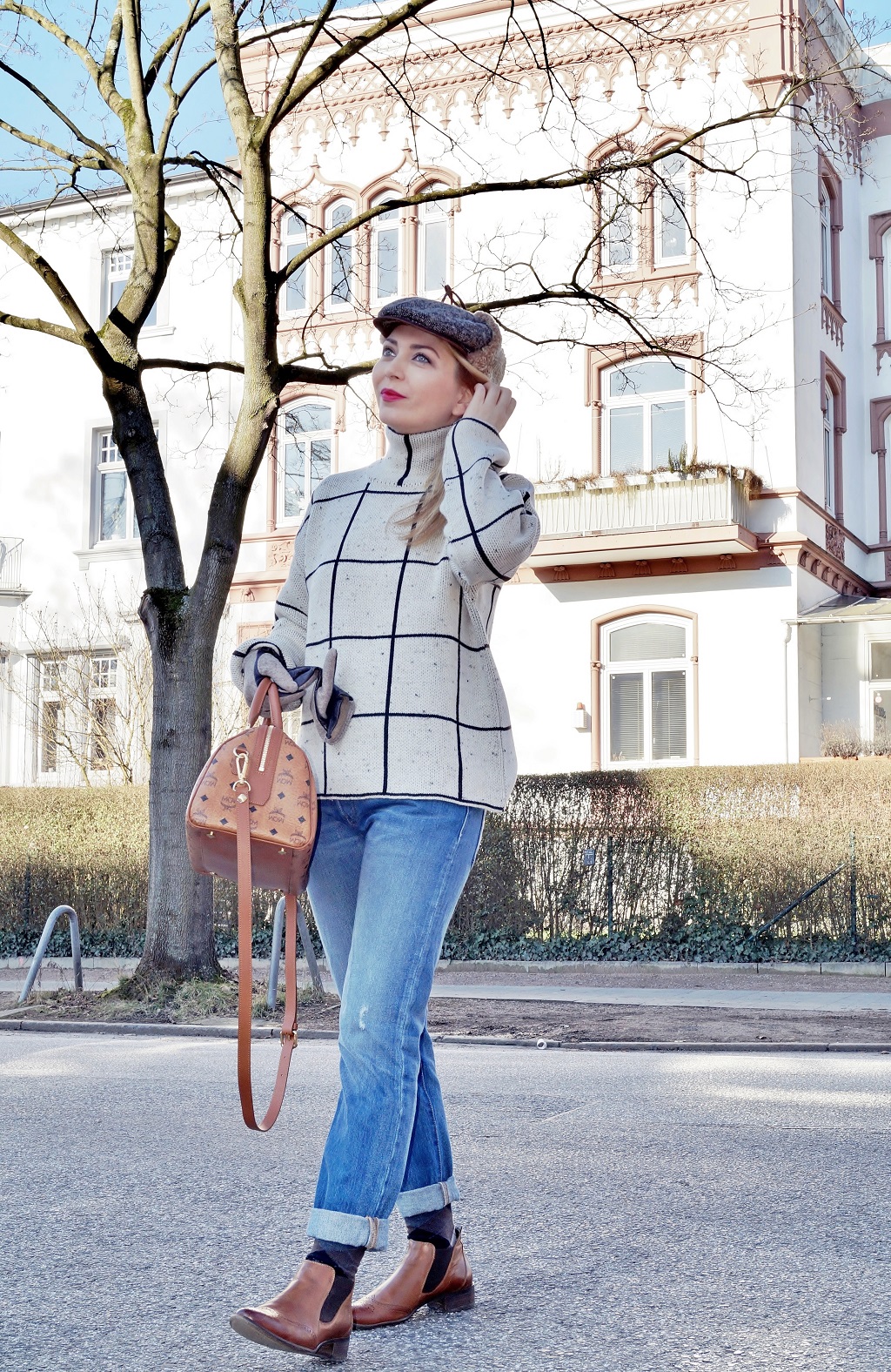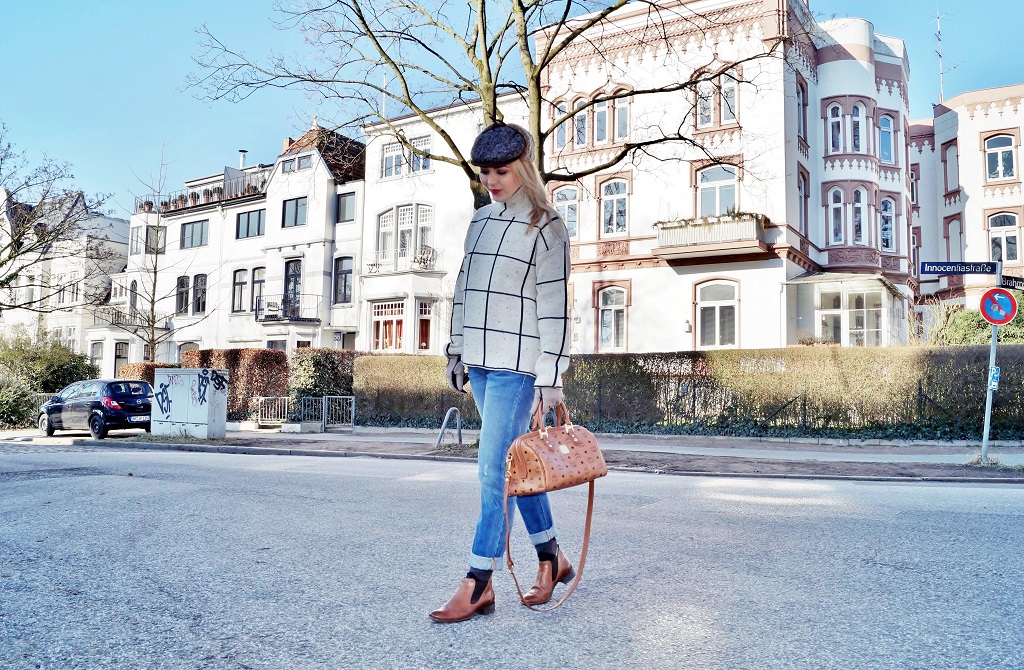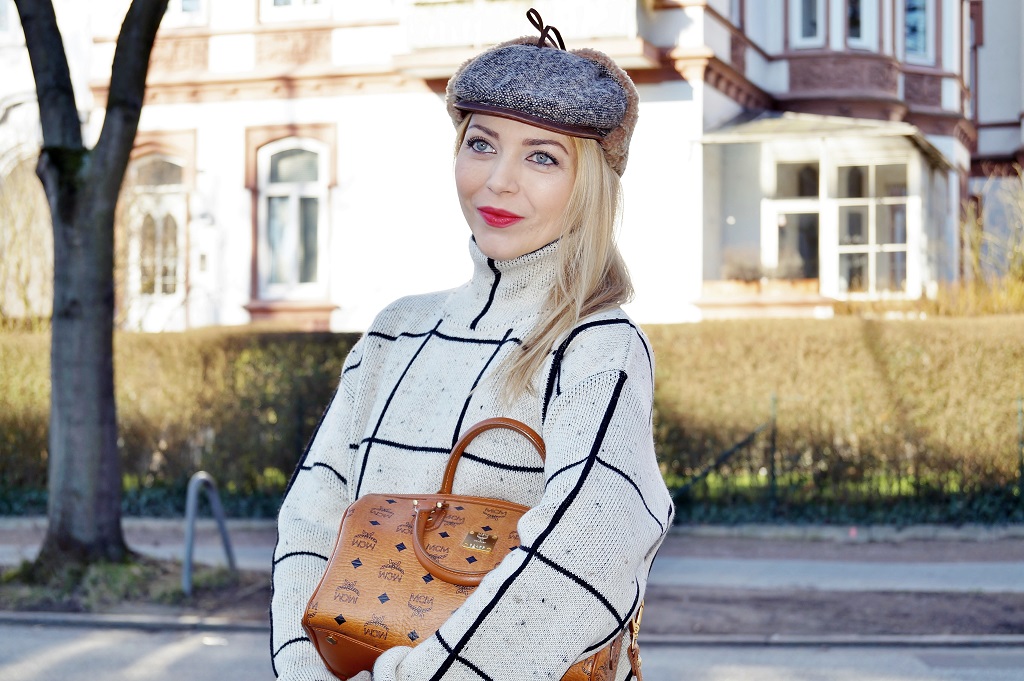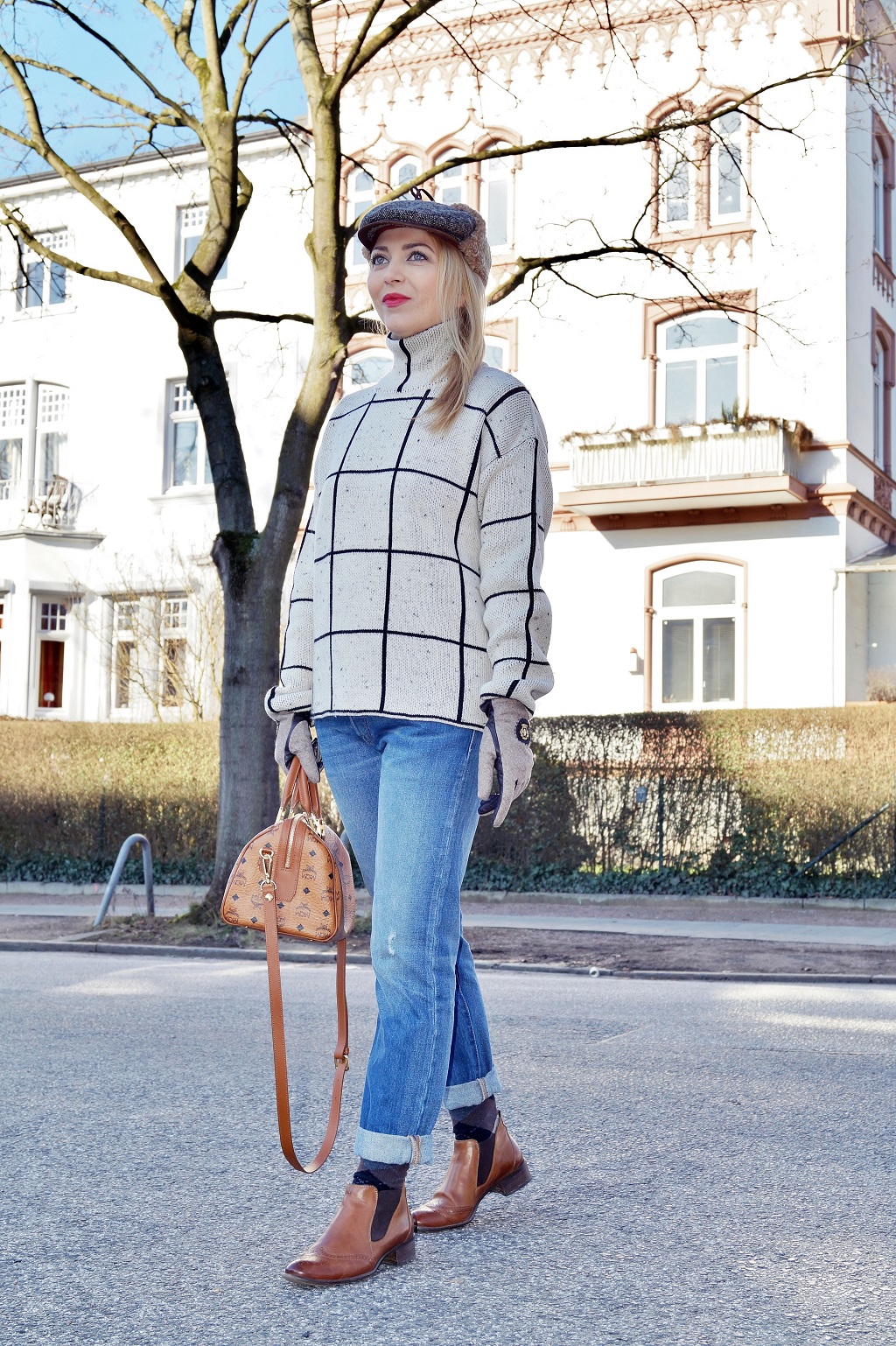 Stetson Mütze, Saint Tropez Strickpullover, Paul Green Chelsea-Boots, Levi's Boyfriend-Jeans, Max Factor Lippenstift, MCM Tasche
ENGLISH: British Inspired Look
In Hamburg a rarity has happened – it was snowing one time this February! Also it got colder. The cool hat by Stetson, which reminds me of the famous Sherlock Holmes cap, is suitable for such weather. The cap I could choose from about 100 different headgear to the 150th anniversary of Stetson. Happy Birthday Stetson!
I found that my Levi's boyfriend jeans, checked Saint Tropez knit sweater and Paul Green boots with brogue pattern – like typical British men's shoes that are also often marked with this pattern, goes perfectly with the cap. Thus my British Inspired Look was created.