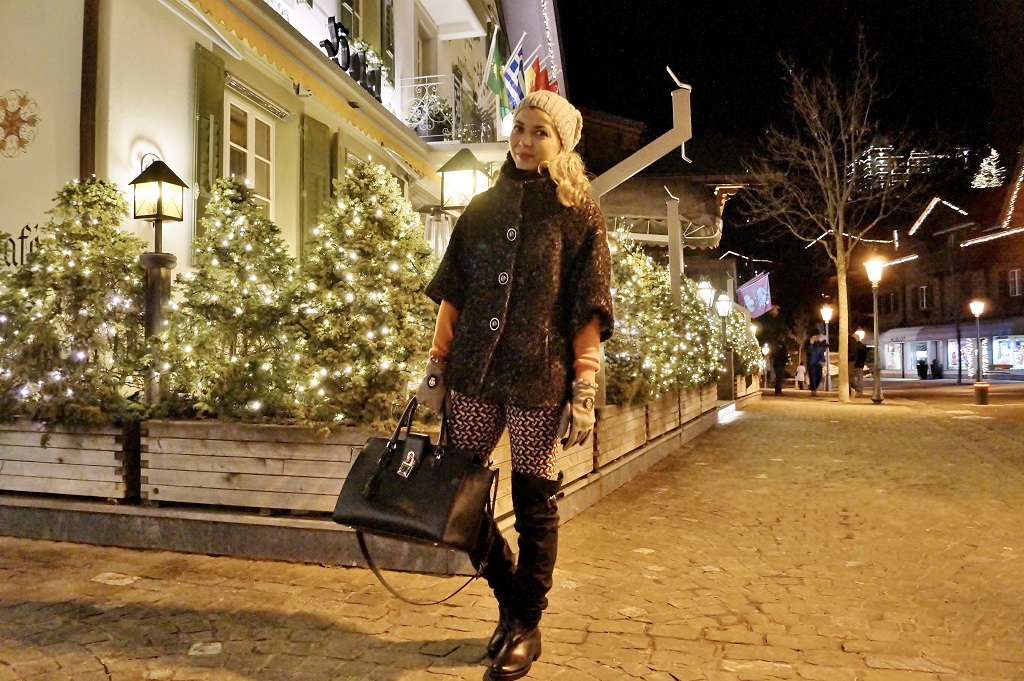 Nachdem wir den halben Tag in Genf verbracht haben (Bericht "Geneva Lake" hier), sind wir mit dem Zug über Montreux nach Gstaad gefahren. Die ganze Fahrt war traumhaft, vor allem von Montreux nach Gstaad, da der Zug fast leer war. Von Genf nach Montreux hat sich der Zug etwas gefüllt, sonst war er die meiste Zeit angenehm frei. Dass es traumhaft war, lag aber nicht daran, sondern an den Aussichten, die man die ganze Zeit mit Begeisterung bewundern konnte, und die die Fahrt so schön machten wie bei einer Exkursion. Es wurde immer schöner und schöner! Man konnte die Ortschaften, Bergseen und die Alpen aus verschiedenen Winkeln und Perspektiven betrachten, und beginnend von unten nach oben in einem Serpentinen-Weg alles ablichten. So eine Schönheit muss man selbst erlebt haben, in Worte ist sie kaum zu fassen, da die eigenen Erlebnisse und Emotionen viel mehr Wert sind.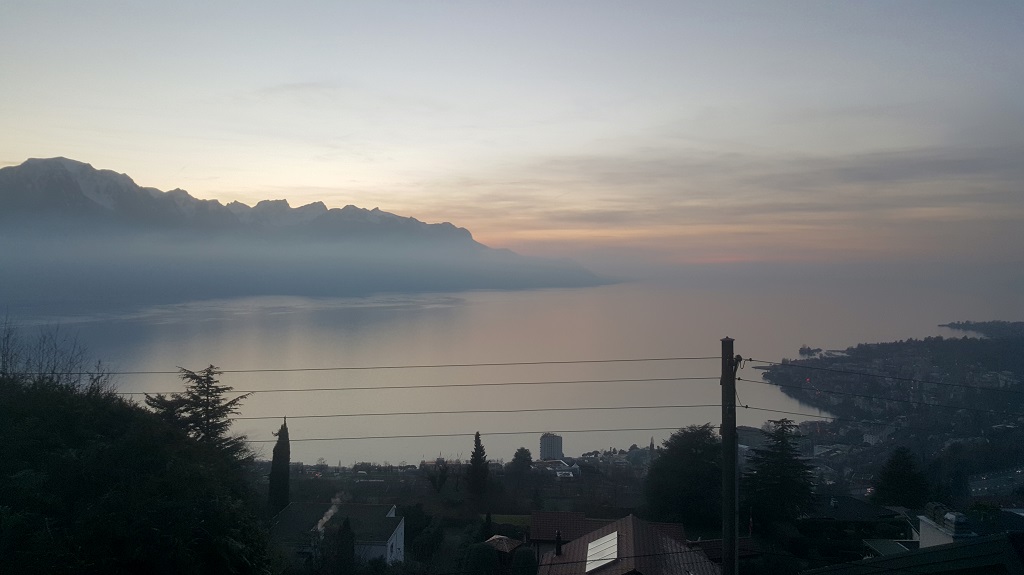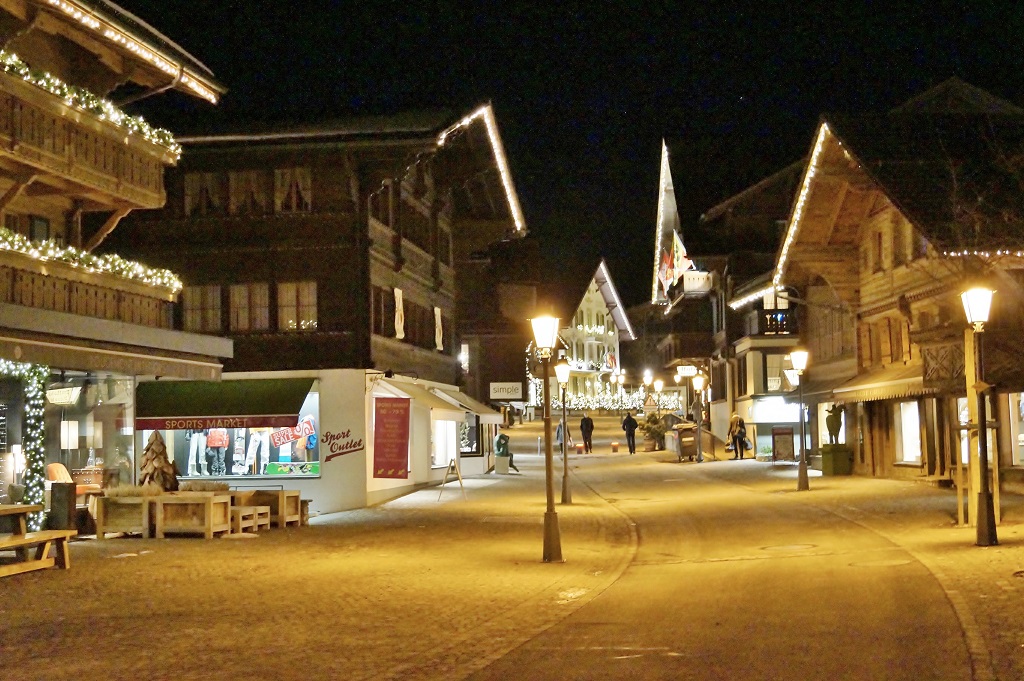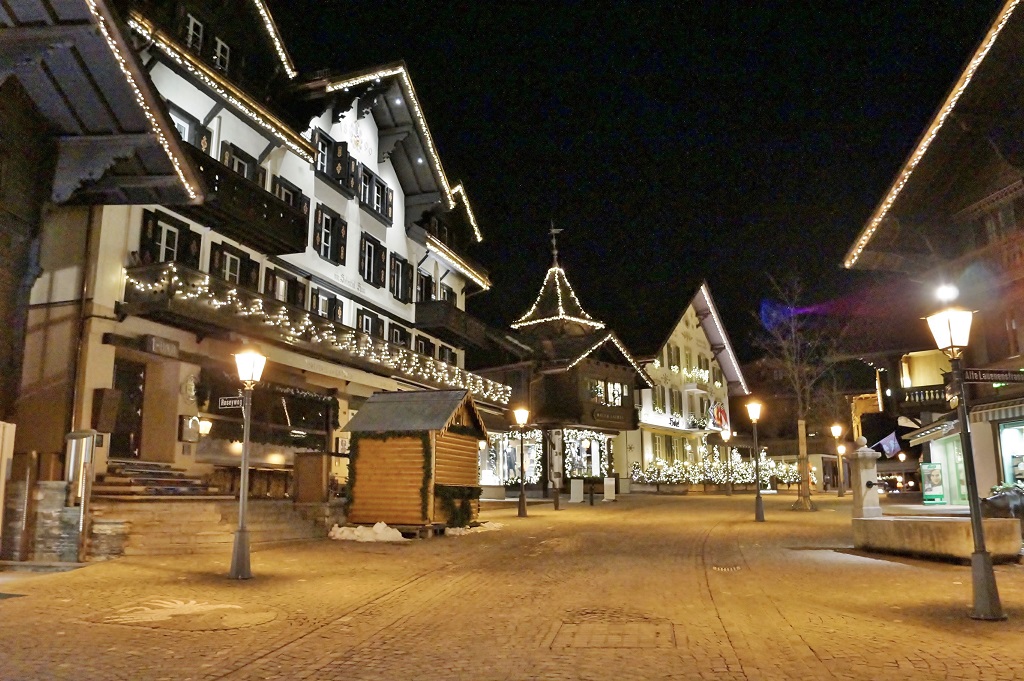 Eigentlich sind wir nach Gstaad zu einem besonderen Wochenend-Event gefahren, allerdings sind wir etwas früher angekommen, als das Event eingeplant war, daher haben wir ein Chalet gebucht und sind nicht im Hotel Gstaad Palace, wo dieses Event stattfand geblieben. Nachdem wir in unser Unterkunft eingetroffen waren, gingen wir zu Gstaader Promenade zu einem Spaziergang, um die abendliche Stadt zu sehen und etwas Köstliches in einem Restaurant zu geniessen. Für unser Abendbrot haben wir das Restaurant Rialto ausgesucht, das ich auch aus meiner aktuellen Erfahrung empfehlen würde, denn das Essen und die Atmosphäre im Lokal hat uns sehr gefallen!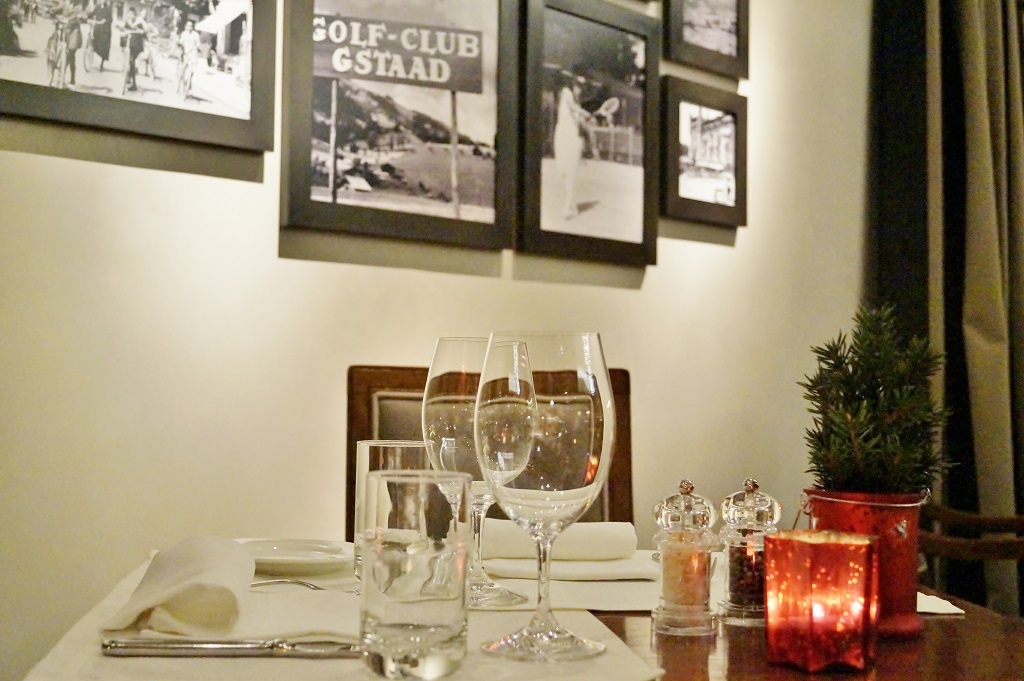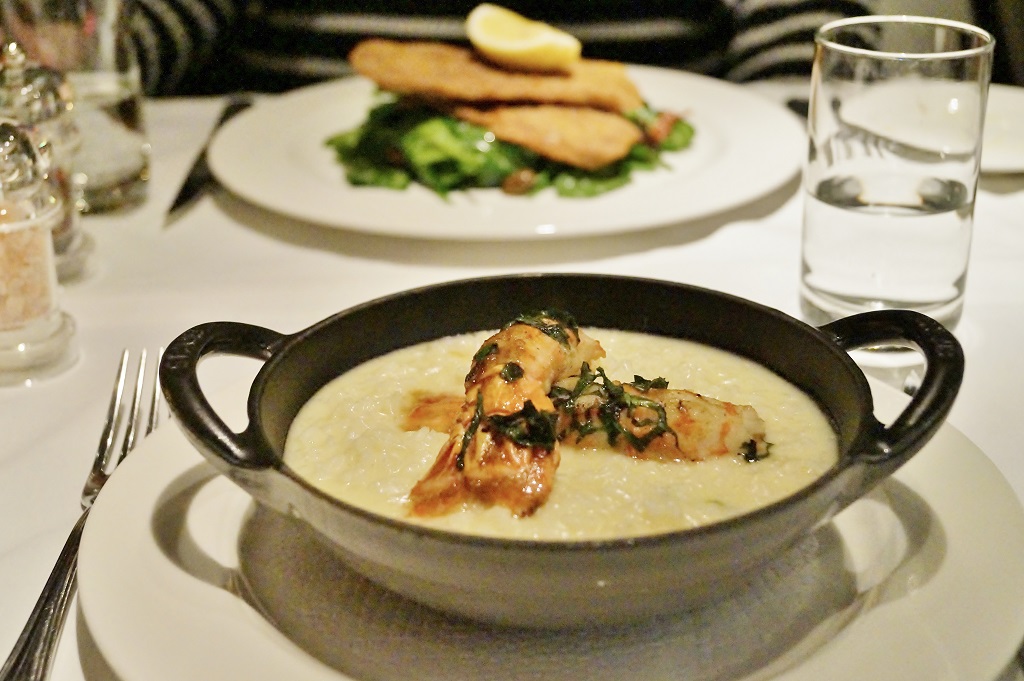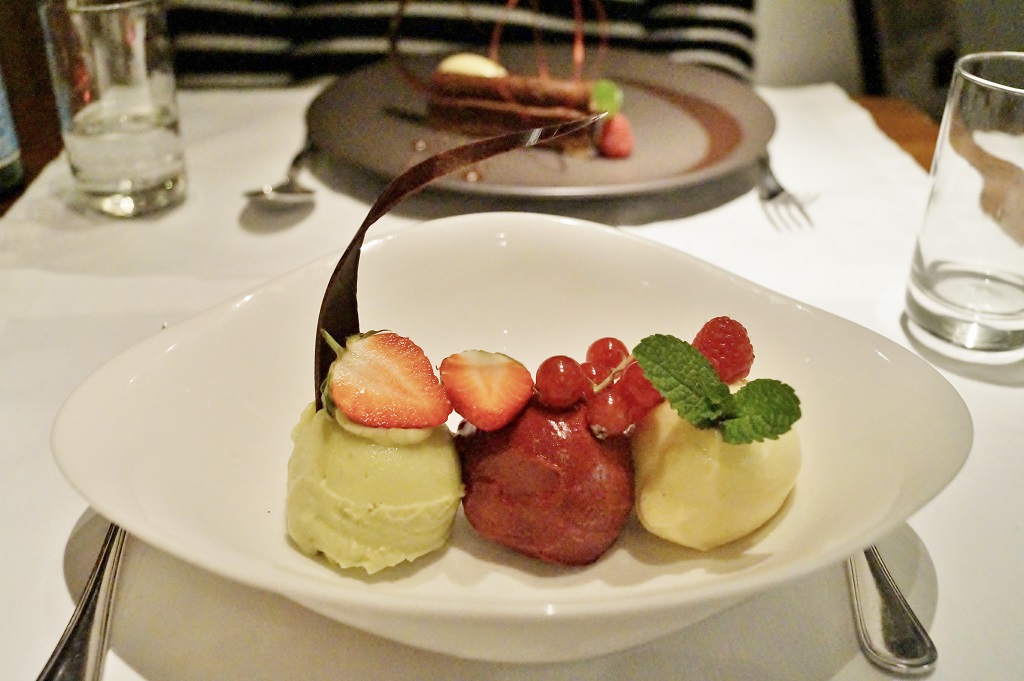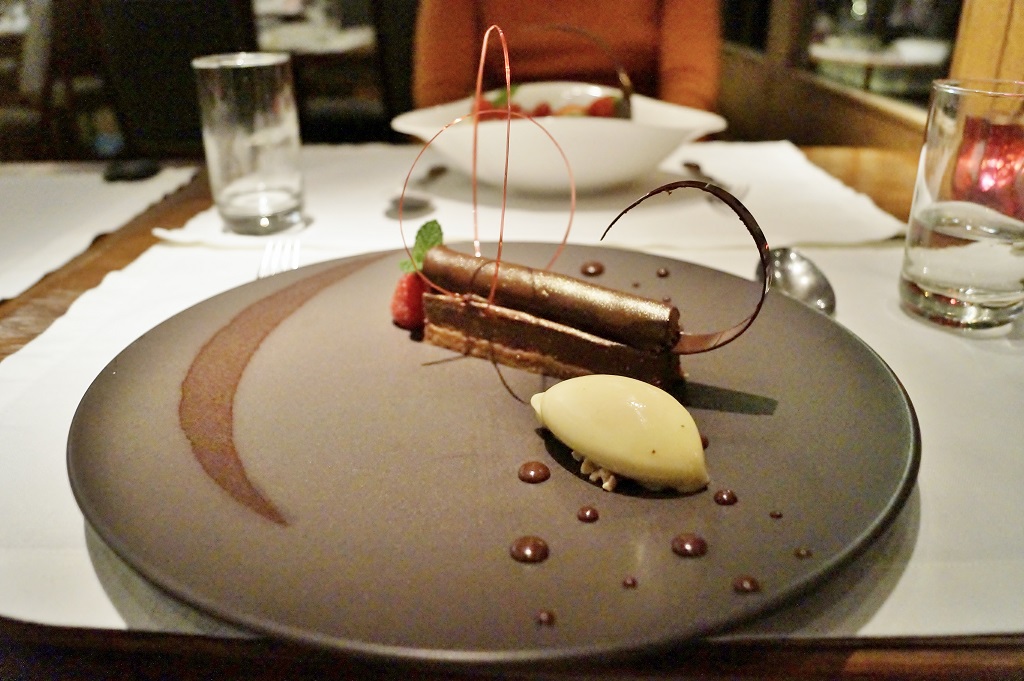 Am nächsten morgen hat uns eine wunderschöne Überraschung erwartet – in meinem nächsten Post "Frühstück mit Alpen".
ENGLISH: Gstaad and Its Promenade in Advent
After spending half a day in Geneva (Report "Geneva Lake" here), we went to Gstaad by train over Montreux. The whole trip was fantastic, especially from Montreux to Gstaad, as the train was almost empty. From Geneva to Montreux the train became fuller. Nevertheless the views from the train were admirable all the time and made the trip so beautiful. You could see the places and the Alps from different angles and perspectives. Such a beauty you should experience yourself, because your own experiences and emotions are much more valuable.
Actually, we went to Gstaad for a special weekend event, but we arrived earlier as the event was schedule, so we booked a chalet and stayed not in the Gstaad Palace, where this event took place. After we had arrived at our accommodation, we went to Gstaad Promenade for a walk to see the evening city and eat something nice in a restaurant. For our evening meal we chose Restaurant Rialto, which I would recommend according to my current experience, as the food and the atmosphere in the restaurant was great!
The next morning a wonderful surprise was waiting for us – in my next Post "Breakfast with Alps".