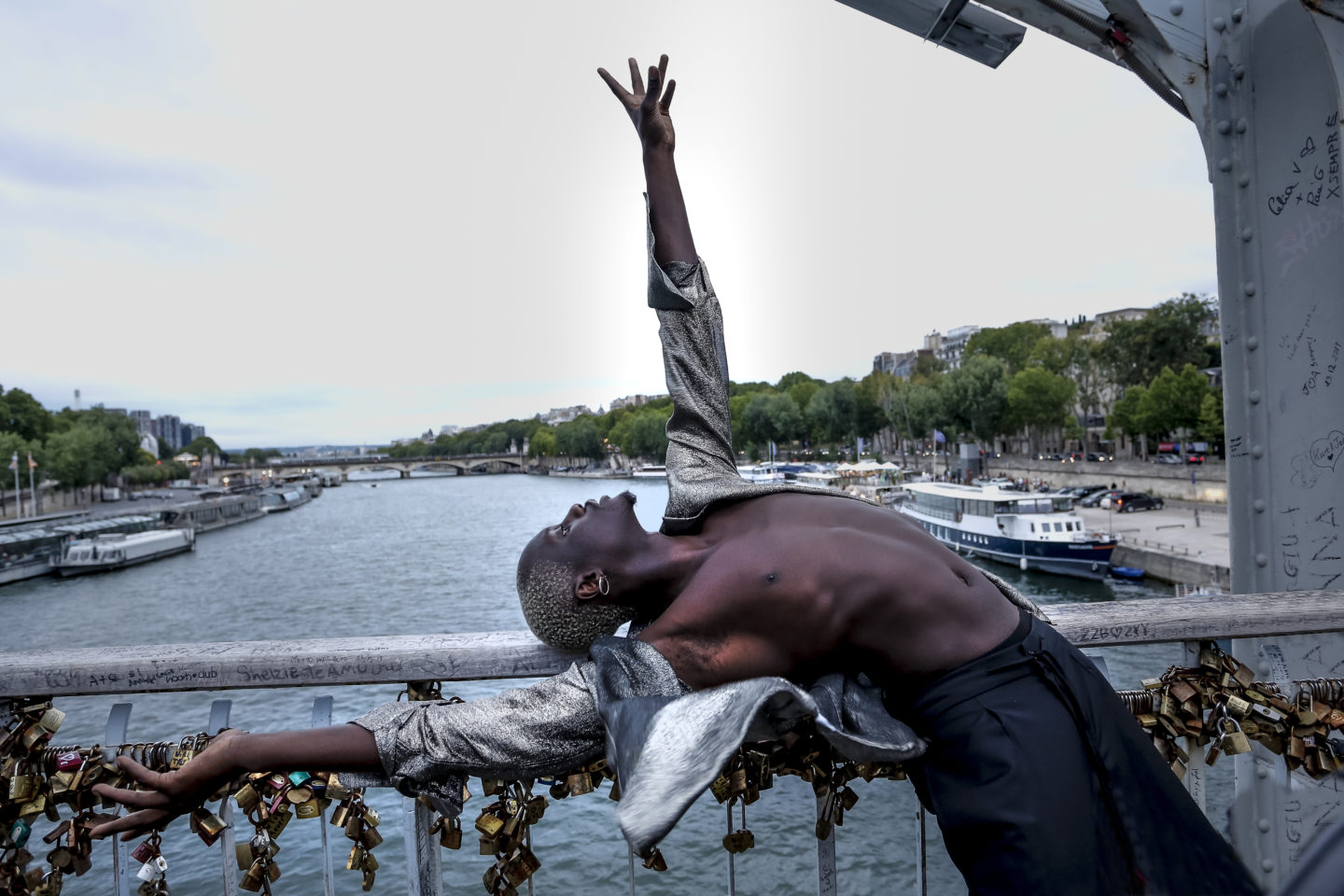 Smalto Paris enthüllt eine gefilmte Performance mit der senegalesischen Choreografin Ablaye Diop und dem französischen Star-Tänzer Germain Louvet, um seine SS21-Kollektion während der ersten Ausgabe der Paris Fashion Week® Online zu präsentieren. Das Video wurde in Paris gedreht, einer Stadt, die mit Einwohnern aus aller Welt, ihren Kulturen und Unterschieden angereichert ist. Es weht ein Wind aus Jugend, Frieden und Universalität, der den Geist des Hauses genau widerspiegelt.












Smalto Paris ist die neu gestaltete Tradition der urbanen Moderne, eine Signatur, die die Kraft des Schneider-Know-hows mit einer Pariser Vision der männlichen Faszination verbindet. Smaltos Stilcodes wurden entworfen, um die Architektur einer echten Silhouette zu kreieren – eine bestimmte Form des Schulter- oder Kragenrevers. Dabei wurde der Auswahl der Stoffe, Details und Oberflächen, wie dem handgestickten Mailänder Knopfloch, um nur einige zu nennen, äußerste Aufmerksamkeit geschenkt und haben die Marke seit ihrer Gründung im Jahr 1962 berühmt gemacht. Das ständig erneuerte Know-how seines Ateliers, das wertvolle maßgeschneiderte Erbe und die innovative Vision seines Gründers Francesco Smalto – dessen Name sich endlos auf Stoffen der Kollektion wiederholt und sich in einen Tennisstreifen verwandelt- spiegeln sich in der SS21-Sammlung wider. Smalto Paris lädt dazu ein, die traditionellen Codes der Herrengarderobe zugunsten eines Smalto-Stils zu zerlegen, der formelle, lässige und sportliche Kleidung kombiniert, um einen einzigartigen persönlichen und mutigen Look zu kreieren. Weite oder eng anliegende Hosen, Schalkragen oder Anzüge, Turnschuhe oder Mokassins müssen nicht mehr zwischen Komfort und Eleganz wählen: Die SS21-Kollektion läutet ein neues Leben für Smalto ein, eine urbane Marke, die in ihrer Zeit verwurzelt ist und es wagt, mit ihren eigenen Codes zu spielen, Einflüsse zu mischen und ihr Erbe neu zu erfinden.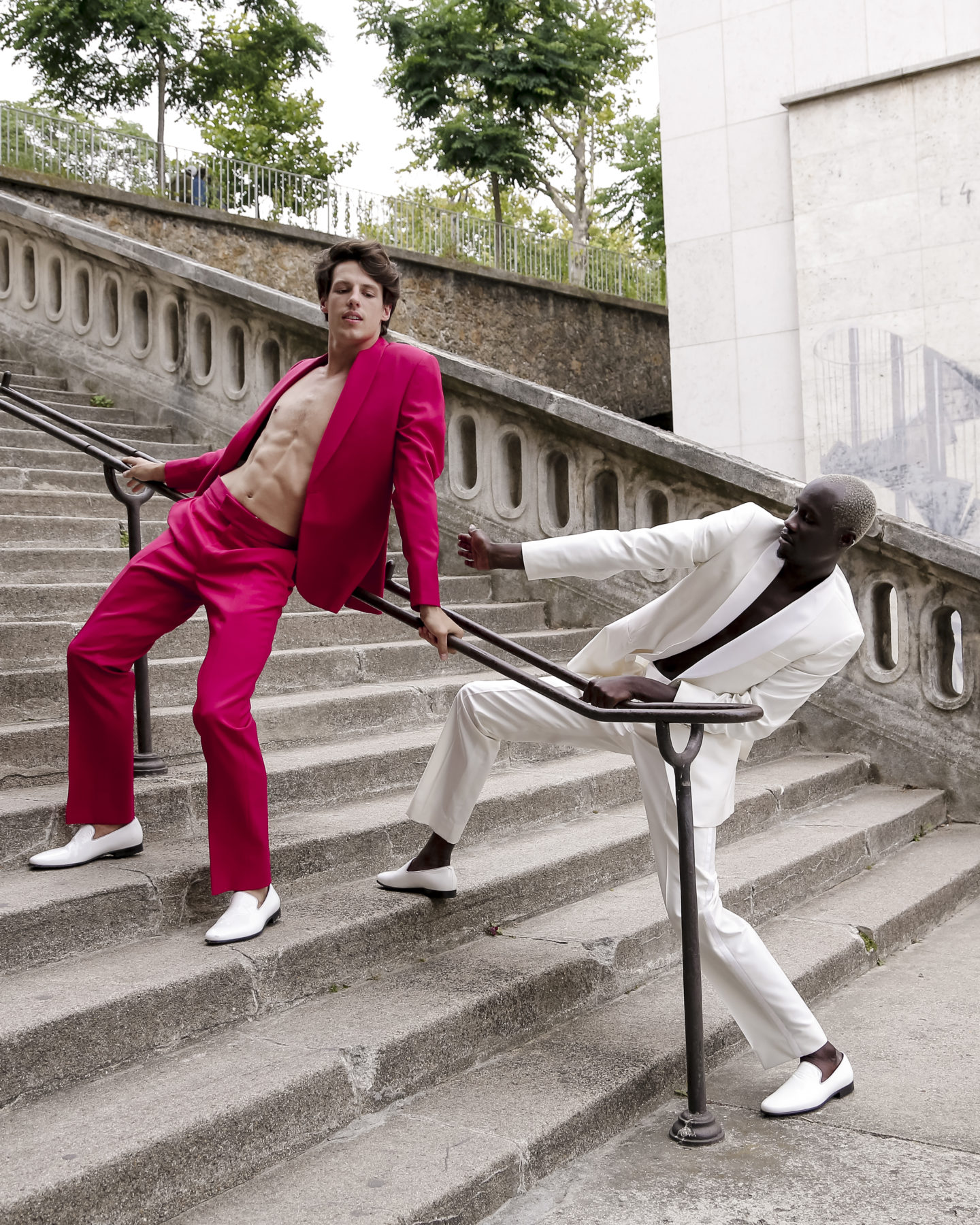 Diese kontinuierliche Innovationsarbeit, die Smaltos maßgeschneiderter Methode innewohnt, wird im Team durchgeführt. Während dieser besonderen Saison kam das gesamte Atelier zusammen, um die SS21-Kollektion in Rekordzeit aufzubauen, mehr denn je überzeugt von der Richtigkeit der Markenbotschaft. Die Botschaft eines avantgardistischen Schneidermeisters, der sein technisches Know-how in den Dienst einer zukunftsweisenden Vision stellt.
Für den Frühling-Sommer 2021 hat Smalto Paris beschlossen, dieses Erbe und diese Intuition hervorzuheben und die Bedeutung der handwerklichen Geste im Zentrum seiner Sammlung zu verteidigen. Auf den Jacken der Tänzer deutlich sichtbar, ohne durch ihre Kleidung behindert zu werden, zeugen noch einige Fäden von der Arbeit des Ateliers …
Die Videopremiere von Smalto Paris wurd am Samstag, den 11. Juli um 10:30 Uhr MEZ in Paris gestartet Plattform der Fashion Week® Online
Photo © Autrement PR
ENGLISH: Smalto SS21 – PFW Men
Smalto Paris unveils a filmed performance with Senegalese choreographer Ablaye Diop and French star dancer Germain Louvet to showcase its SS21 collection during the first edition of Paris Fashion Week® Online. Filmed in Paris, a city enriched with its inhabitants coming from all over the world, their cultures and differences, the video blows a wind of youth, peace and universality that accurately reflects the spirit of the house.
Smalto Paris is the redesigned tradition serving urban modernity, a signature that combines the power of a master tailor' s know how with a Parisian vision of the masculine allure. Designed to create a true silhouette's architecture, Smalto's codes of style – a certain shape of shoulder or collar lapel, the extreme attention paid to the choice of fabrics, details and finishes, such as the hand-embroidered Milanese buttonhole to name but a few – have made it famous since its creation in 1962. The ever-renewed know-how of its atelier, the precious bespoke heritage and the innovative vision of its founder Francesco Smalto – whose name is repeated endlessly on fabrics of the collection and turns into a tennis stripe – are reflected in the SS21 collection. Smalto Paris invites to decompartmentalize traditional codes of the men's wardrobe in favor of a Smalto style mixing formal, casual and sportswear in order to create a unique personal and bold look. Wide or tighter fitting trousers, shawl collars or suits, sneakers or moccasins, no more need to choose between comfort and elegance: the SS21 collection heralds a new lease of life for Smalto, an urban brand rooted in its time, which dares to play with its own codes, mixing influences and reinventing its heritage.
This continuous innovation work, inherent to Smalto's bespoke method, is carried out in team. During this special season, the entire atelier came together to build the SS21 collection in record time, more convinced than ever of the accuracy of the brand's message. The message of an avant-garde Master Tailor, who puts his technical savoir-faire at the service of a forward-looking vision.
For Spring-Summer 2021, Smalto Paris has chosen to highlight this heritage and this intuition, defending the importance of the artisanal gesture at the heart of its collection. Clearly visible on the dancers' jackets, not hindered in any way by their clothing, a few threads still bear witness to the work of the atelier…
Smalto Paris video premiere will be launched on Saturday July 11th at 10:30am CET on Paris Fashion Week® Online's platform