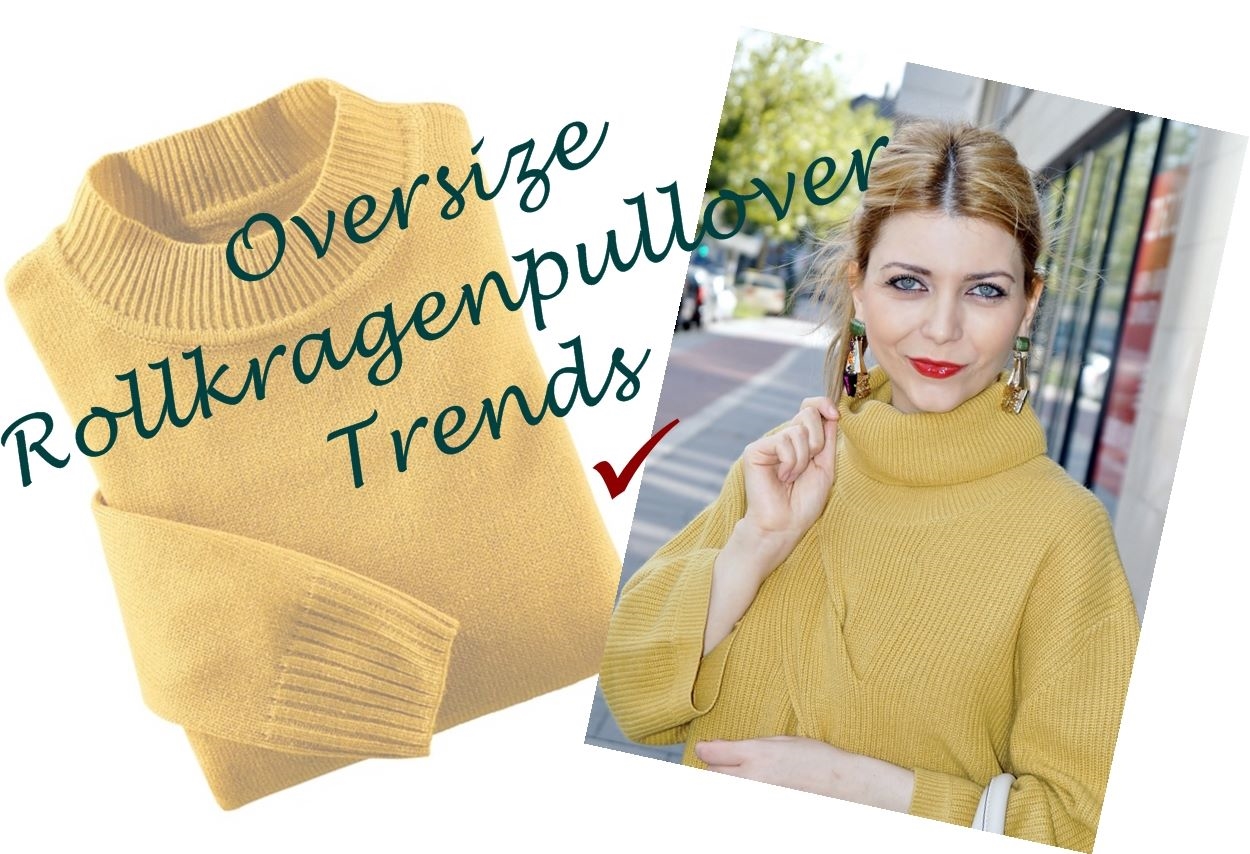 Der Herbst ohne einen Pullover ist unvorstellbar! Diese werden immer wieder aufs Neue entdeckt, so wie eigentlich alle Trends, die vom Alten inspiriert und neu interpretiert werden.
Was die aktuellen Oversize Rollkragenpullover Trends angeht, spielen die Designer mit verschiedenen Farben, Formen und Materialien, beginnend mit schlichten Strick und dezenten Farben bis hin zu dekorativen Zopfmustern.
Ich bevorzuge Pullover aus Wolle, vor allem Kaschmir, und würde solche Pullis als Erstes empfehlen, da dieser Naturstoff sich auf der Haut viel angenehmer anfühlt und einen Wärmespeichereffekt hat. Kuschelig!
Die Kaschmirwolle ist eine besonders weiche und dünne Wolle, die aus dem Unterfell der Kaschmirziege gewonnen wird. Der Name ist aus der gleichnamigen Region abgeleitet. Kaschmir ist eine der wertvollsten und teuersten Naturfasern und wird deshalb häufig mit Merinowolle oder anderer Schafwolle gemischt angeboten.
Wie ihr sieht, gehören zu meinen Lieblingsfarben, vor allem im Herbst, auch Senftöne und von den Zopfmustern bin ich sowieso ein Fan. Also einen stilvollen Herbst!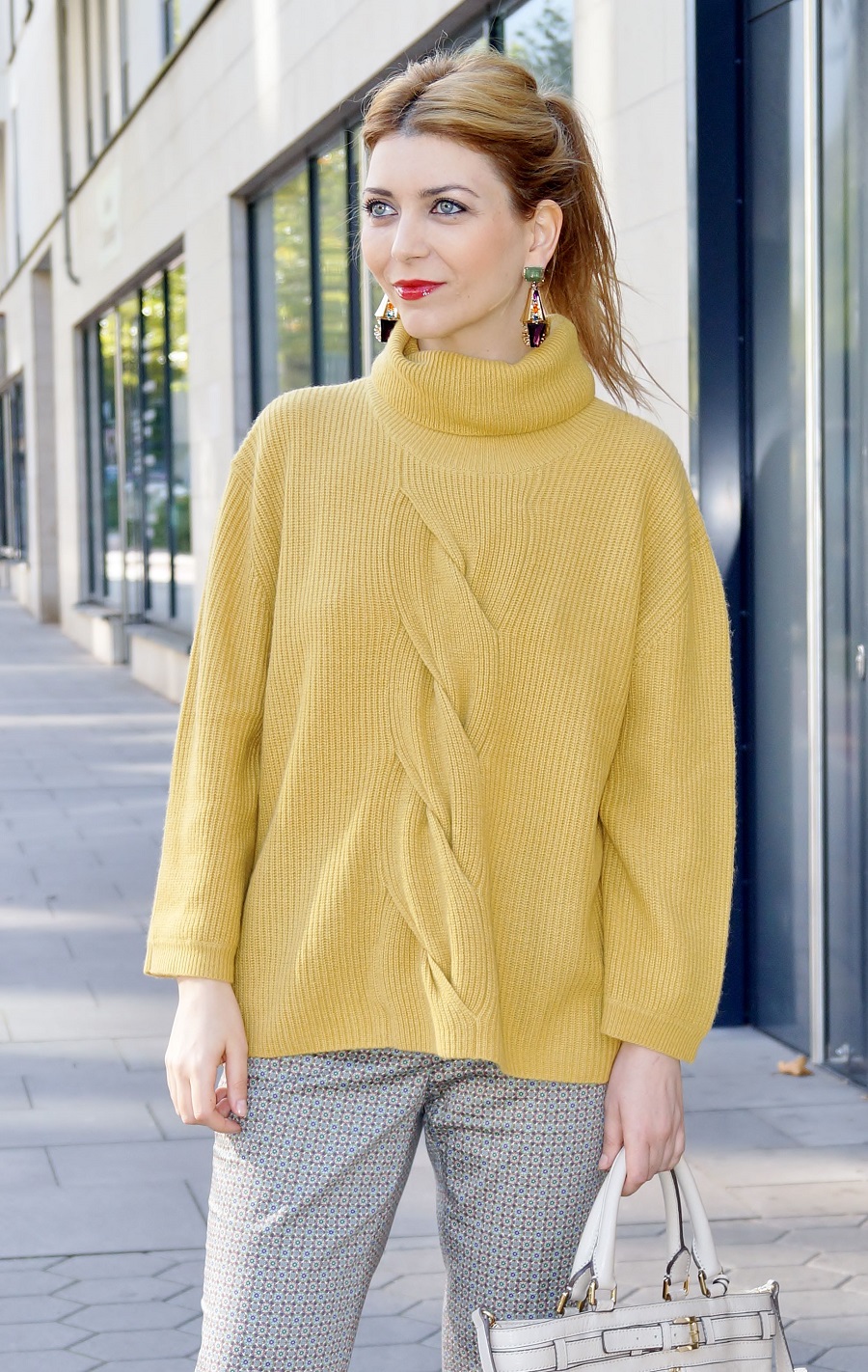 Day Birger et Mikkelsen Pullover
ENGLISH: Oversized Turtleneck Sweater Trends
The autumn without a sweater is unimaginable! As for oversized turtleneck trends, they are always rediscovered anew, as actually all trends are inspired by the old and newly-interpreted. The designers play with different colors, shapes and materials, starting from the simple knit and discreet colors to the decorative cable patterns. I prefer wool sweaters, especially made of cashmere, and would recommend such one first, because this natural product feels much more pleasant on the skin and have a heat storage effect. The cashmere wool is a particularly soft and thin wool, which is obtained from the undercoat of the cashmere goat. The name is derived from the same region. Cashmere is one of the most valuable and expensive natural fibers and is therefore often offered mixed with merino wool or other wool. As you see, one of my favorite colors, especially in autumn, are the mustard tones and I am a fan of the cable patterns anyway. Have a stylish autumn!