Zwar habe ich mich lange nicht getraut, Print Hose zu tragen, jetzt bin ich diesem Trend trotzdem verfallen. Ich trage eine Hose von Sophie Theallet, eine französische Modedesignerin, zu deren Kunden laut Medienberichten auch die First Lady Michelle Obama gehört. Kombiniert mit einem wollweißen Pullover von Ralph Lauren sieht das Outfit aufgelockert und nicht zu sehr "musterlastig" aus. Die Hosen mit Print sind echte Hingucker und zeigen Mut zu Mustern und Farben und betonen die Individualität ihres Trägers.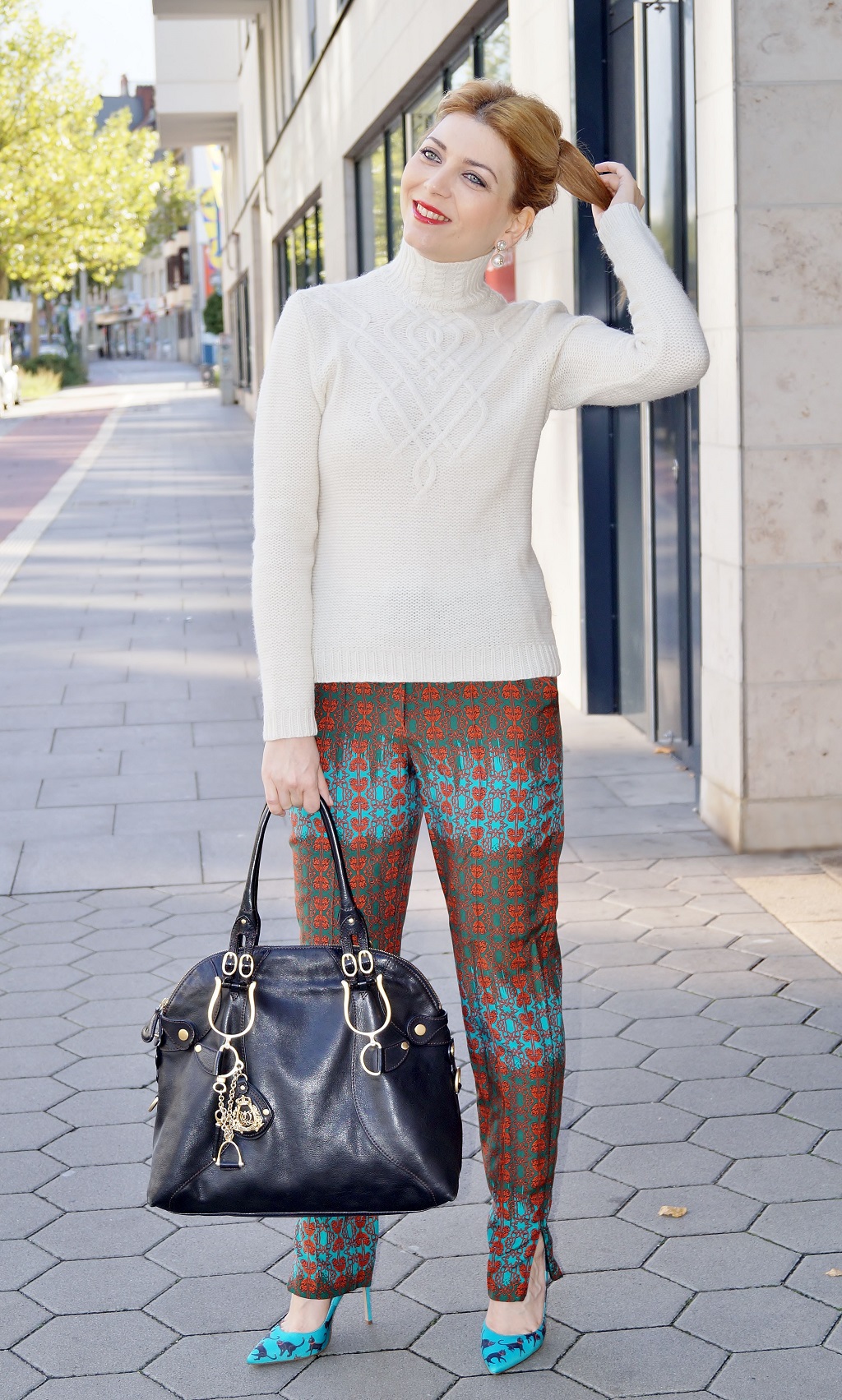 ENGLISH: Printed Pants Trend of the Season

Although I did not dare to wear print pants for a long time, now I'm addicted to this trend. I wear a pair of pants by Sophie Theallet, French fashion designer whose clients, according to the media, include First Lady Michelle Obama. In combination with a wool white sweater by Ralph Lauren, the outfit looks loosened and not too much of a nuisance of patterns. The pants with print are real eye-catchers and show courage to patterns and colors, as well as emphasize the individuality of the wearer.