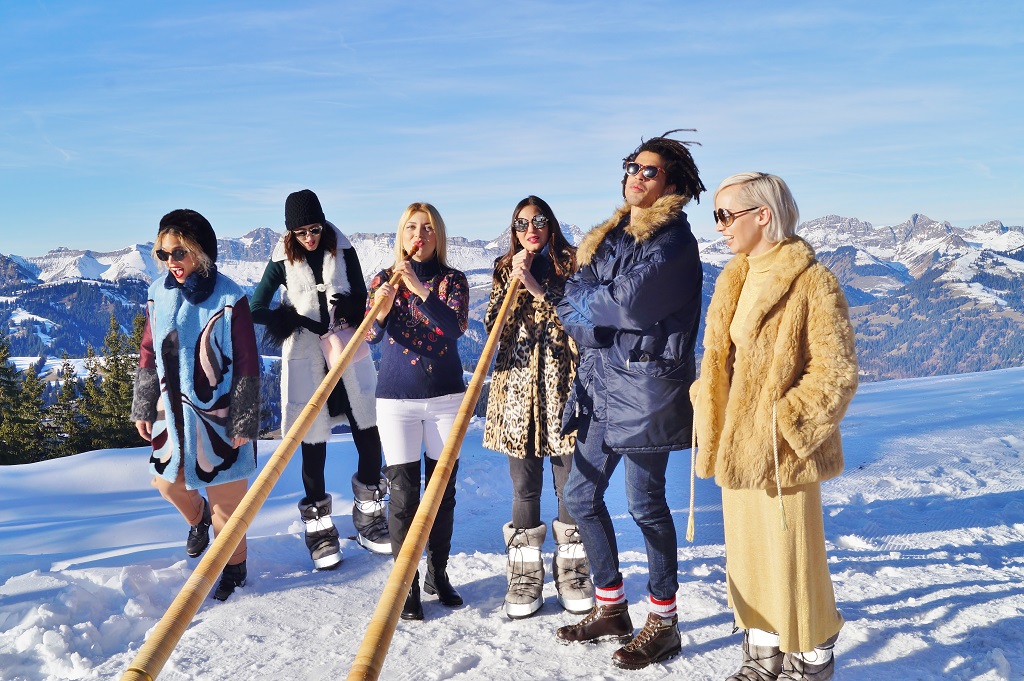 Berge! Sie habe ich schon lange nicht mehr gesehen! Immer nur Städte und Strände! Unser Schweizer Urlaub kam also sehr gelegen! Endlich wurde meine Sehnsucht nach den Bergen gestillt. Der Besuch des Berghauses Wispile stand auf dem Plan unserer Wochenend-Events. "Brunch in den Wolken!" Mit dem Wetter hatte wir richtig Glück, von Wolken war nichts zu sehen. Nur strahlend blauer Himmel, Sonne, Schneepisten und Berge um uns herum! Ein Traum!
Neben dem leckeren Brunch mit der live Musik-Band hatten wir Attraktionen, wie eine Heißluftballonfahrt oder eine Fahrt mit den Jimmy Choo Schlitten die Schneepiste runter.  Auch witziges Alphornblasen gehörte dazu. Des Weiteren wurde ich für das Schweizer Fernsehen zu dem Event interviewt und habe einige Fragen zum Thema Lifestyle beantwortet. Ein großer Spaß!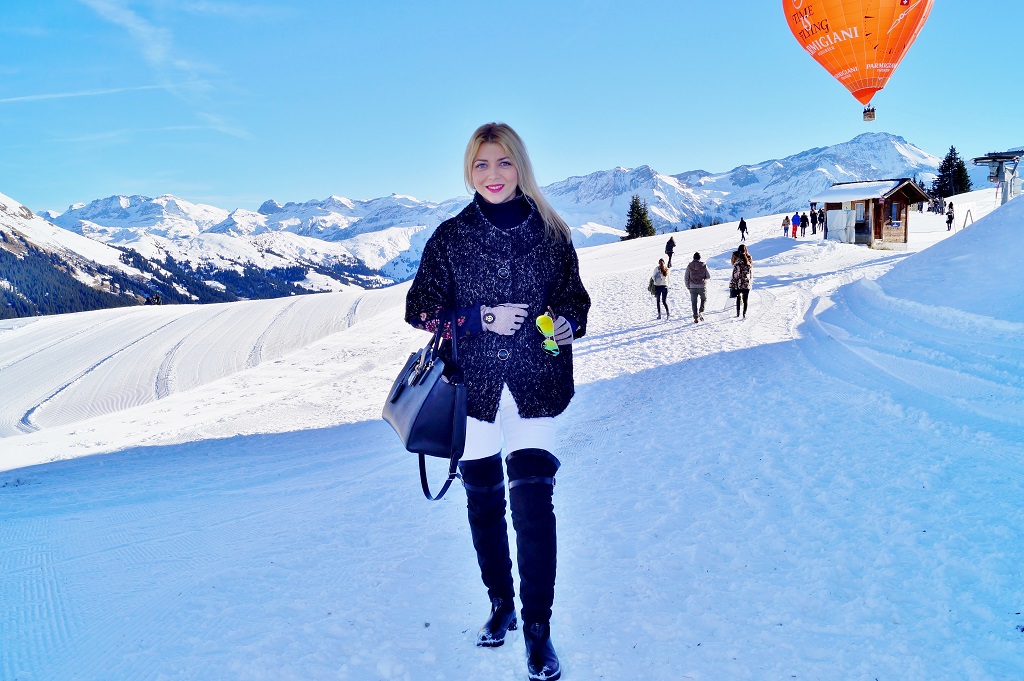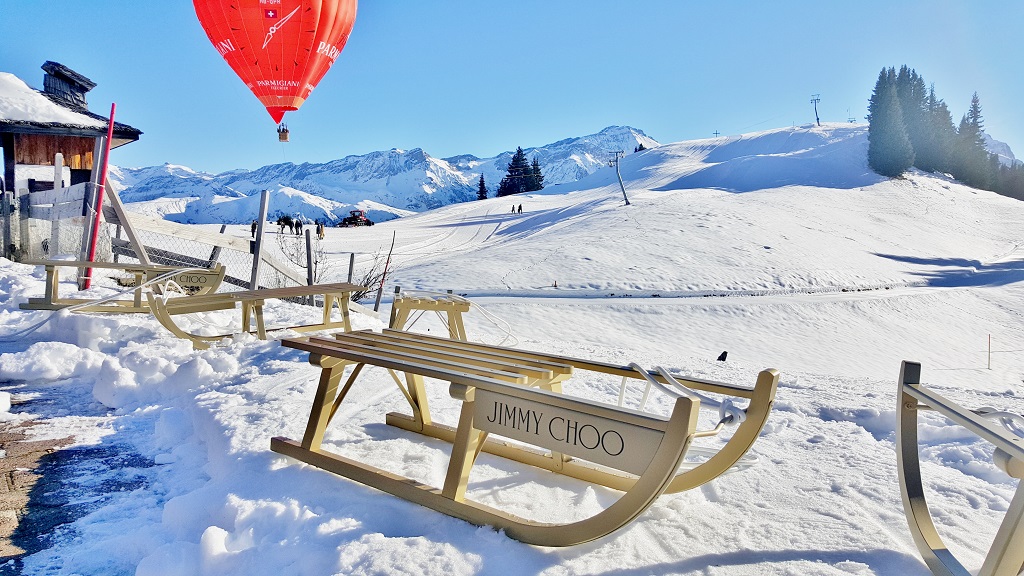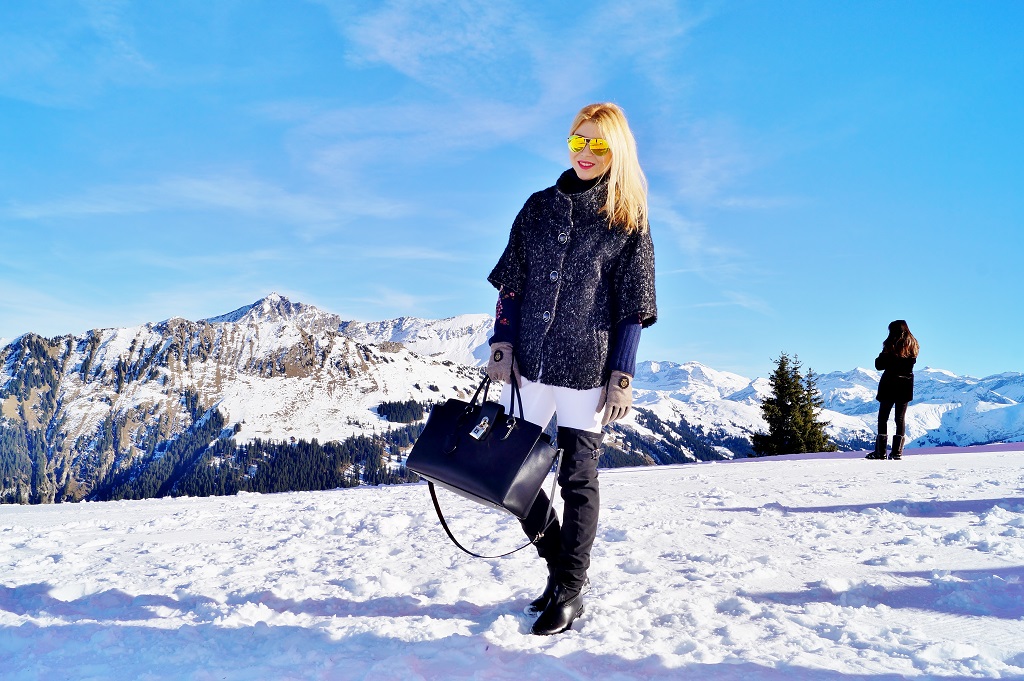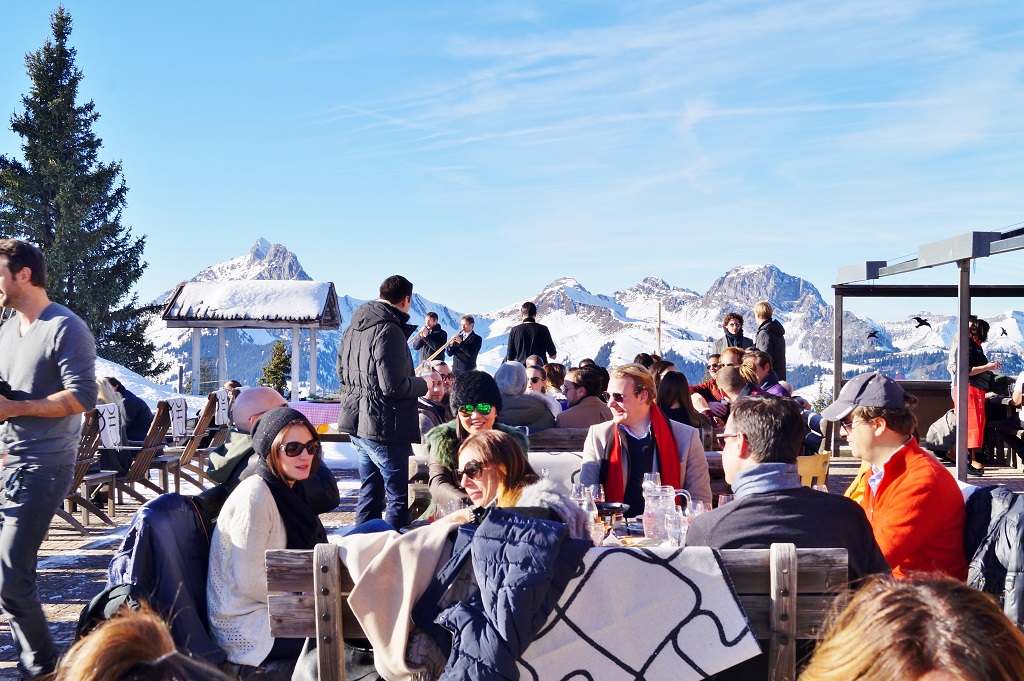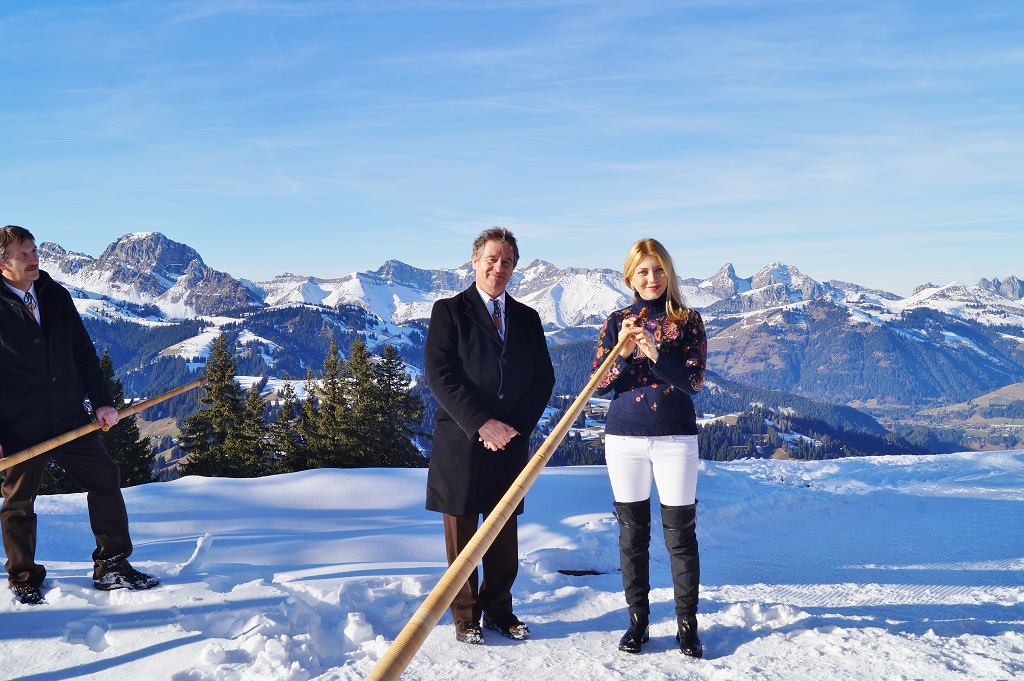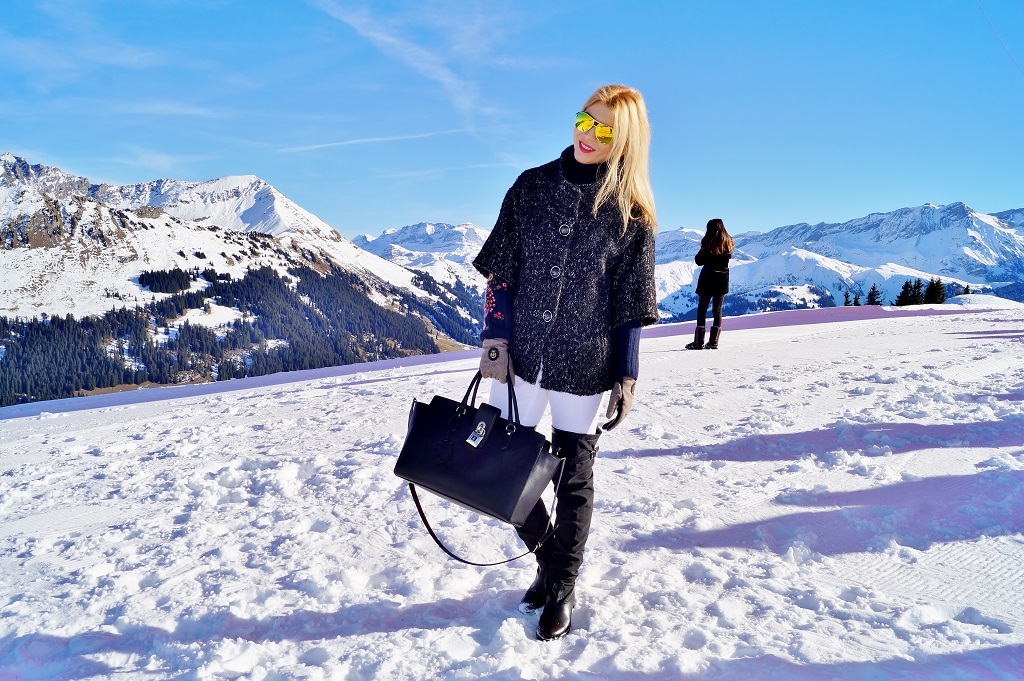 Twin-Set Simona Barbieri Overknees, Patrizia Pepe Tasche, Mango Jeans, Schumacher Cape, Roeckl Handschuhe, WoodFellas Sonnenbrille
ENGLISH: Up to the Mountains!
Mountains! I haven't seen them for a long time! Always just towns and beaches! Our Swiss vacation changed that! Finally my mountains addiction was satisfied. The visit of the Berghaus Wispile was on our weekend events schedule. "Brunch in the clouds!" Acctually we were really lucky with the good weather without clouds. Only bright blue sky, sun, snow slopes and mountains around us! A dream!
The delicious brunch was accompanied with the live musik, attractions such as a hot air balloon ride or a ride with Jimmy Choo sledges down the snow slopes, as well as a funny alphorn playing. Furthermore, I was interviewed for the Swiss TV to the event and have answered some questions about lifestyle. We had much fun!