Geht es euch auch manchmal so, dass ihr euch in eurem Outfit eine bequeme Leichtigkeit, aber zugleich Glamourösität wünscht, ohne in Highheels schlüpfen zu müssen. Mir geht es in jedem Fall manchmal so! Diesen Wunsch drücke ich in meinem Casual-Chic und After-Work-Ready Look aus! Ein Casual Stil benötigt nur ein Sweatshirt und eine Chinohose. Für mehr Chic braucht es einen kleinen Glam Faktor, der in diesem Outfit durch Straßsteine und eine ausgefallene Abendtasche erreicht wird. Schon ist man After-Work-Ready – mit edler Lässigkeit des ganzen Outfits in den Feierabend. Der More&More Mantel ist schlicht und elegant mit leichtem Schimmer, wirkt edel und verleiht dem Look den letzten Schliff. So ein Outfit ist für die Freizeit nach der Arbeit oder am Wochenende in einem noblen Café oder Restaurant geeignet.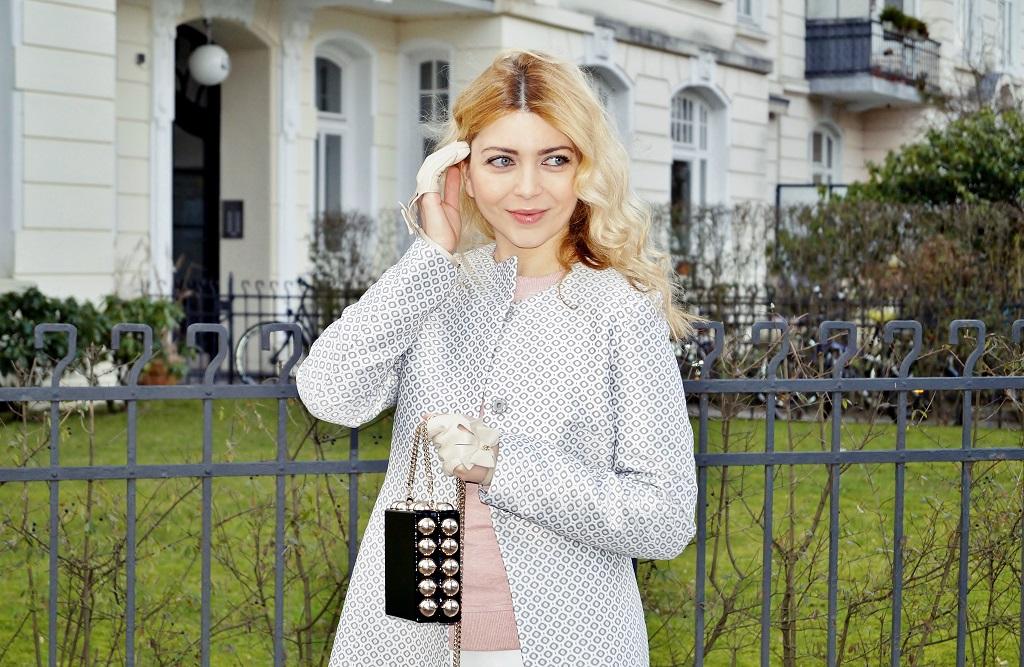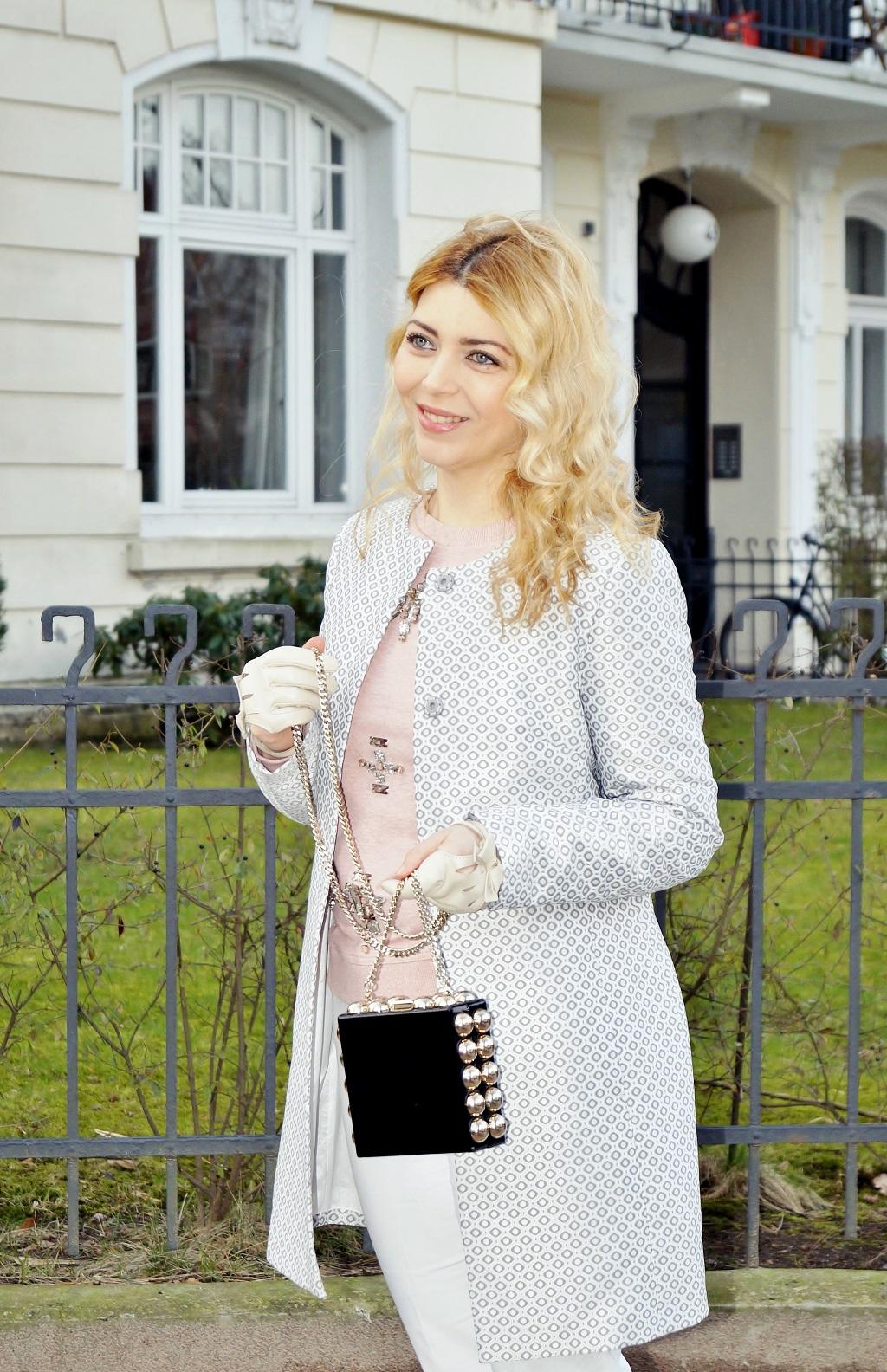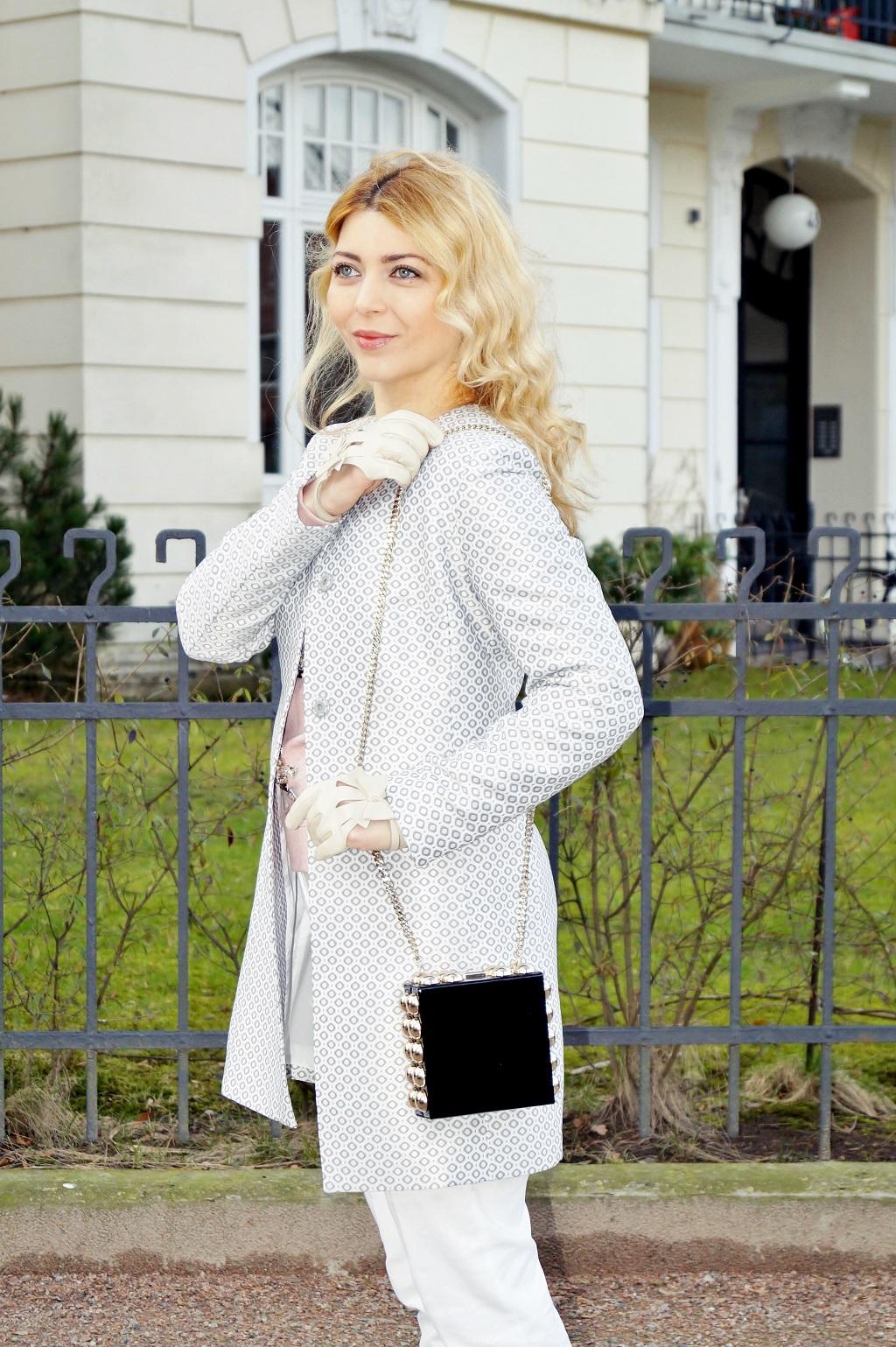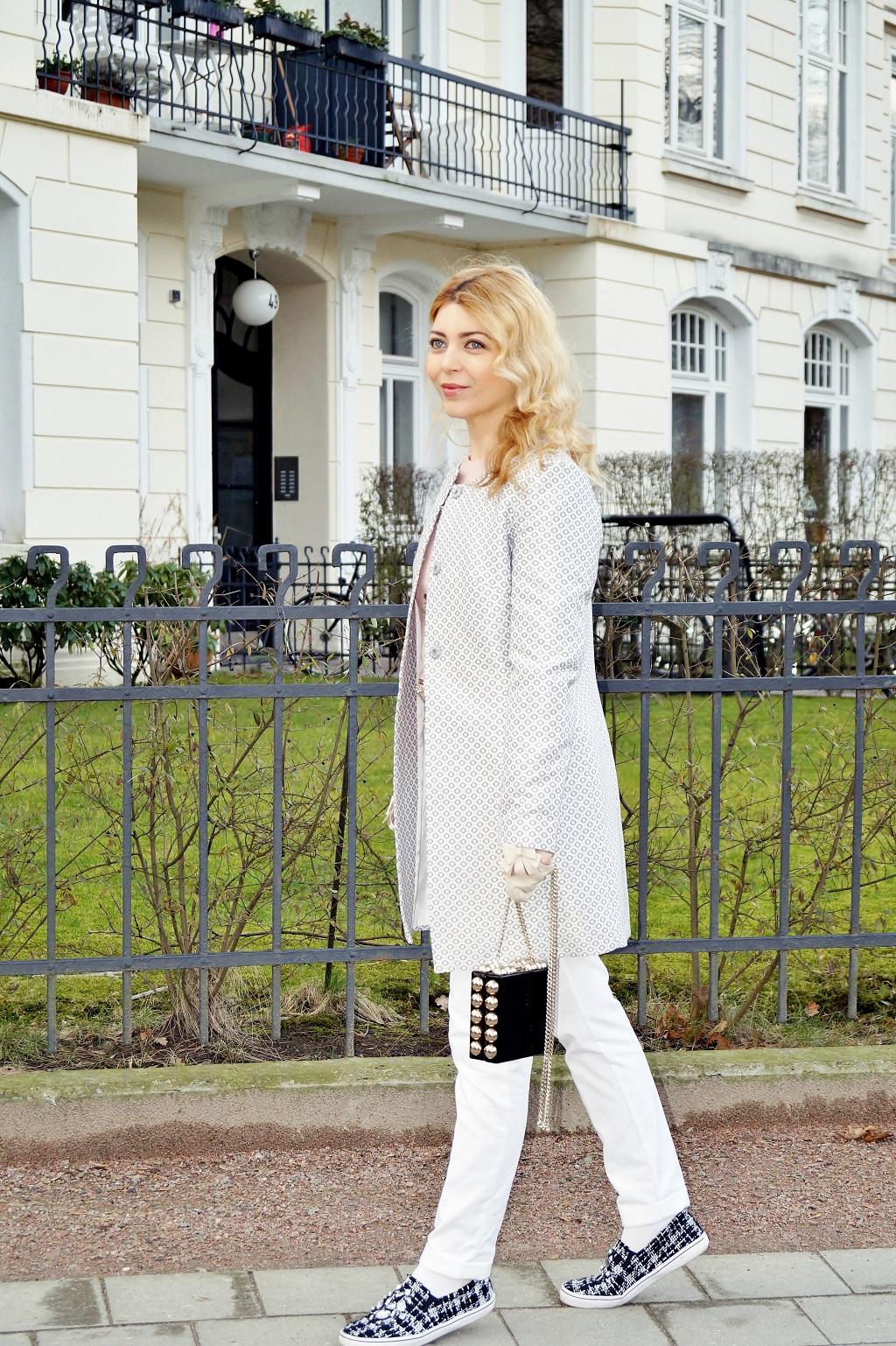 More & More Mantel,  Esprit Chinos, Kate Spade Slippers, Swetc Sweatshirt, Dsquared2 Clutch, Dsquared2 Handschuhe
ENGLISH: Casual-Chic and After-Work-Ready
Sometimes one wants to have a comfortable ease, but also glamor in the outfit without slipping into heels. Me too! This wish I express in my casual chic and after-work-ready look! Casual style needs a sweatshirt and chinos. For more chic, it needs a little glam factor which is achieved in this outfit by rhinestones and a fancy evening bag. And so you are set after-work-ready – noble casualness of the whole outfit. The More & More jacket is simple and elegant with a slight shimmer, looks classy and gives the look the final grinding touch. Such outfit is suitable for leisure after work or on weekends in a noble café or restaurant.