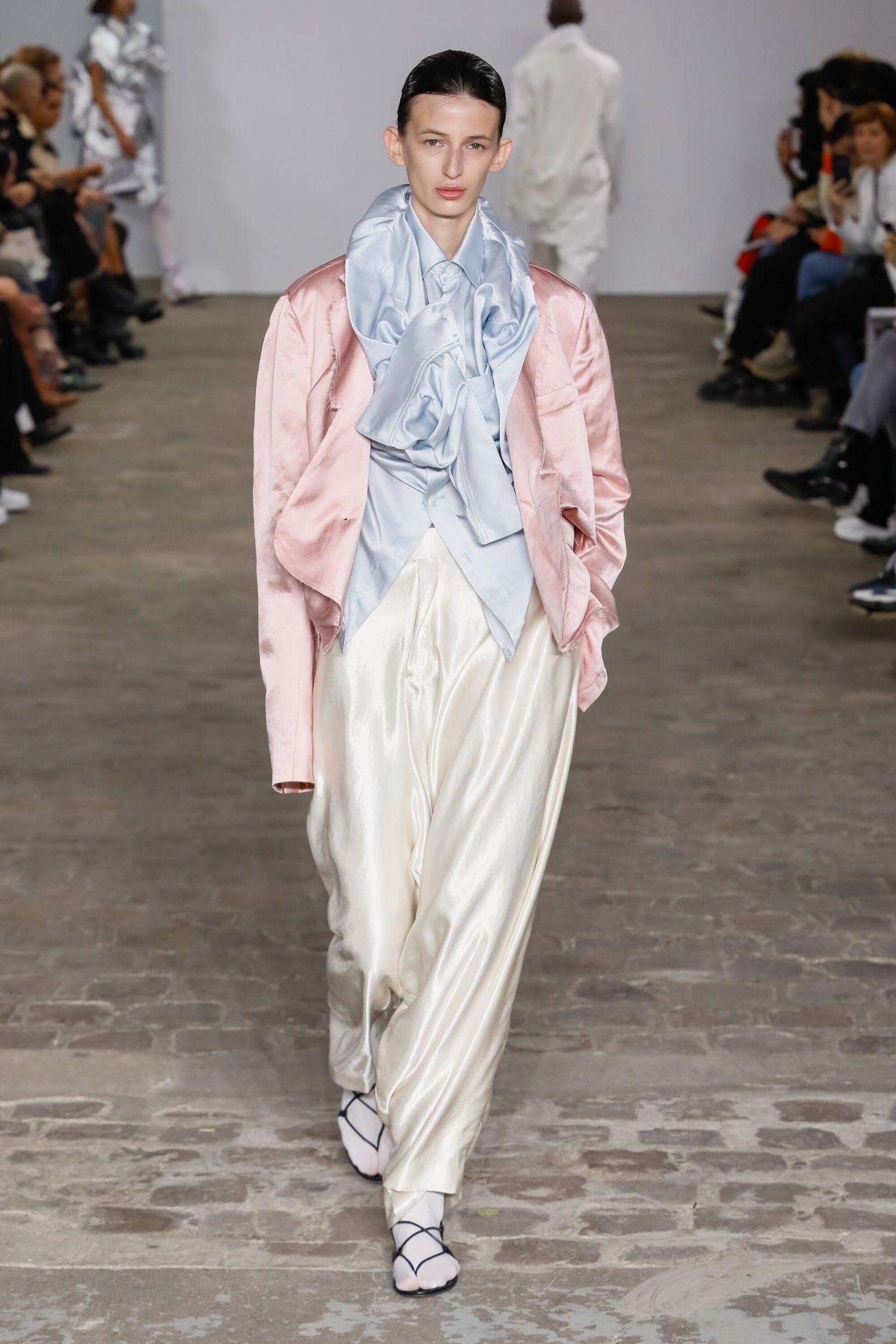 Das MOOHONG Frühjahr / Sommer 2020-Kollektionskonzept begann mit der Würdigung klassischer Herrenmodeschneiderkodizes durch den Designer. Es entwickelte sich aus dem Studium der ursprünglichen Struktur der Kleidungsstück, seiner zahlreichen Möglichkeiten in der Zusammenstellung, wie es mehrere Formen annehmen und sich in etwas völlig Neues verwandeln kann. Wie wenn Kinder unaufdringlich spielen und die Kleidung ihrer Eltern neu anpassen, um sie zu ihrem Eigenen zu machen. Mit klassischen Herrenmode-Stoffen, Konstruktionen und Elementen wie Wolle, Baumwolle und gestreiften Anzügen zeigt die Kollektion einen Kontrast von Weiblichkeit und Männlichkeit durch mischen solcher Codes mit zarten Seiden-, Schicht- und Drapiertechniken. Schwarz-, Grau-, Weiß- und Beigetöne mischen sich mit Pastellblau, Rosa und Gelb, was der starren und strukturierten maskulinen Basis der Kollektion widerspricht.
MOOHONGs grundlegendes Designkonzept ist eine "kontra-intuitive" Kreation, die nach neuer Ästhetik sucht.
Die MOOHONG SS 20 Fashion Show fand in Paris am 24. September in der Garage Lübeck statt. Vielen Dank für die Enladung!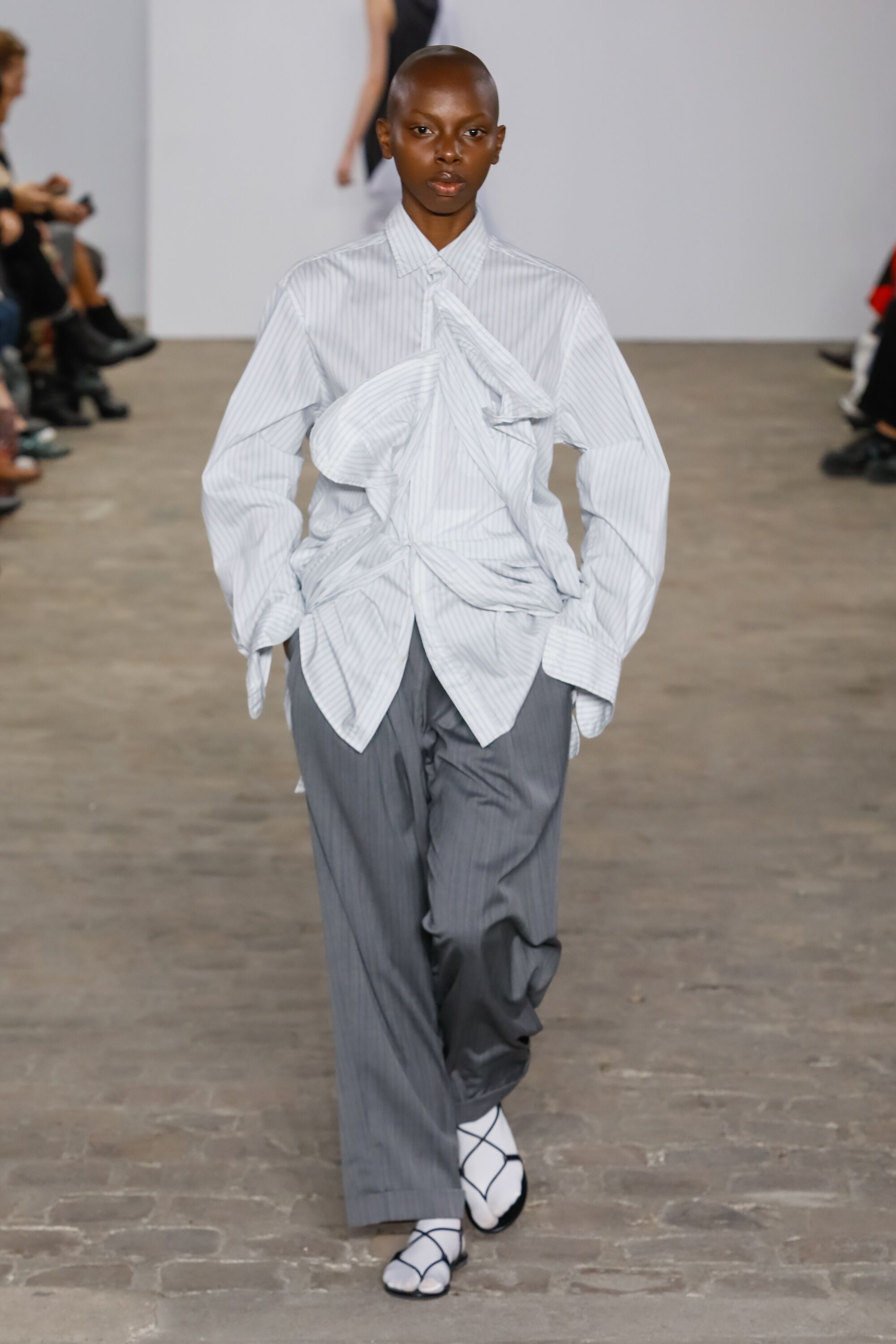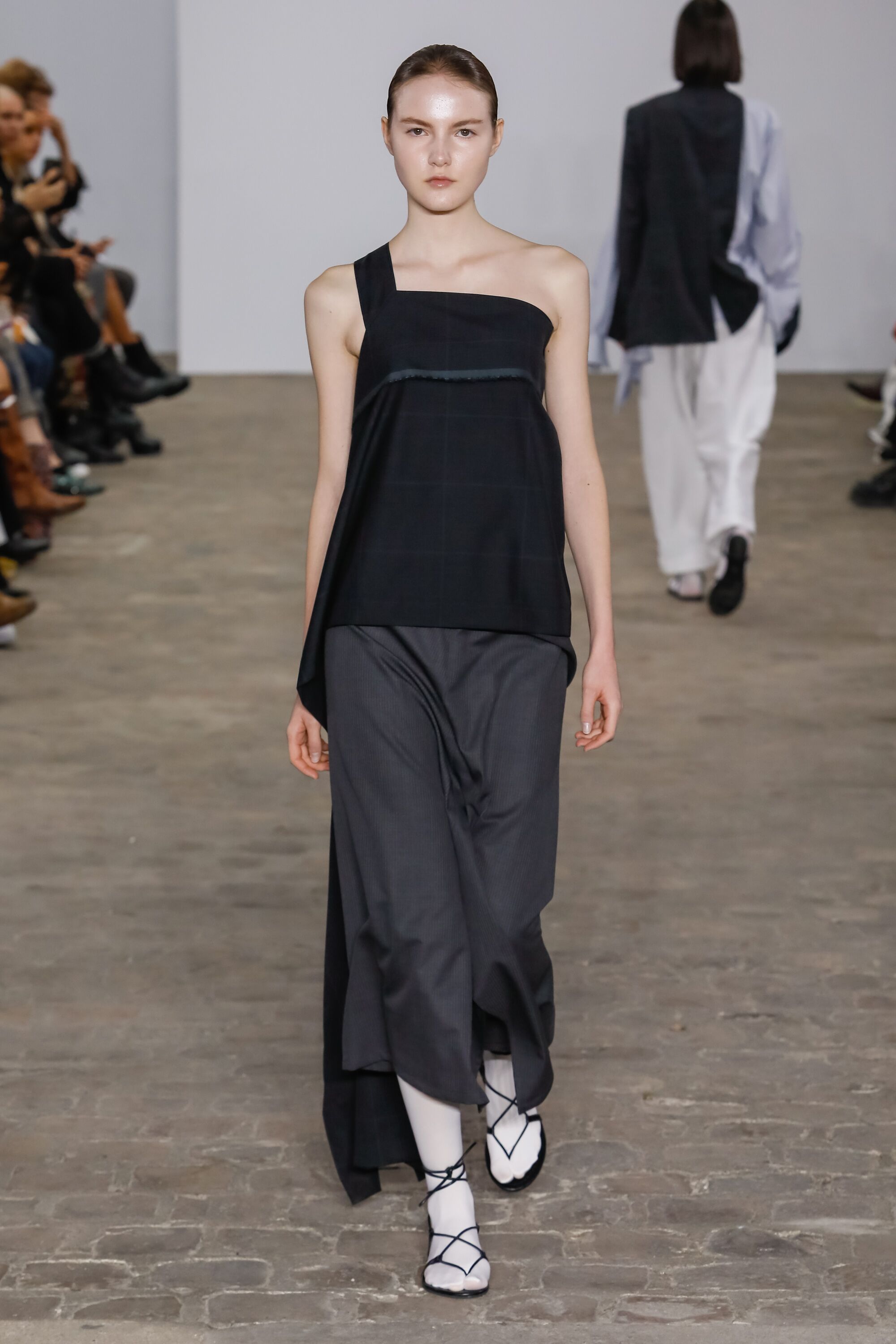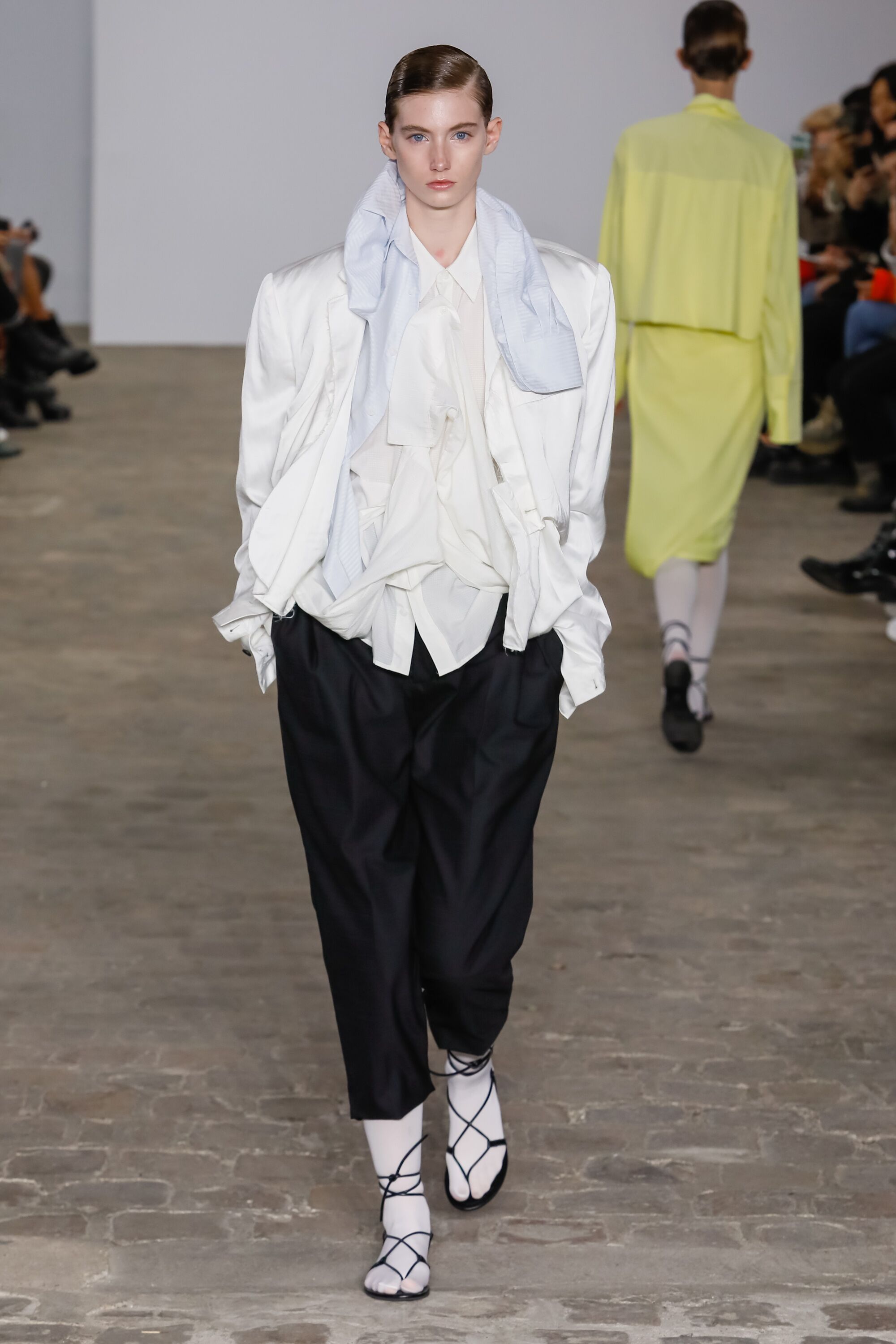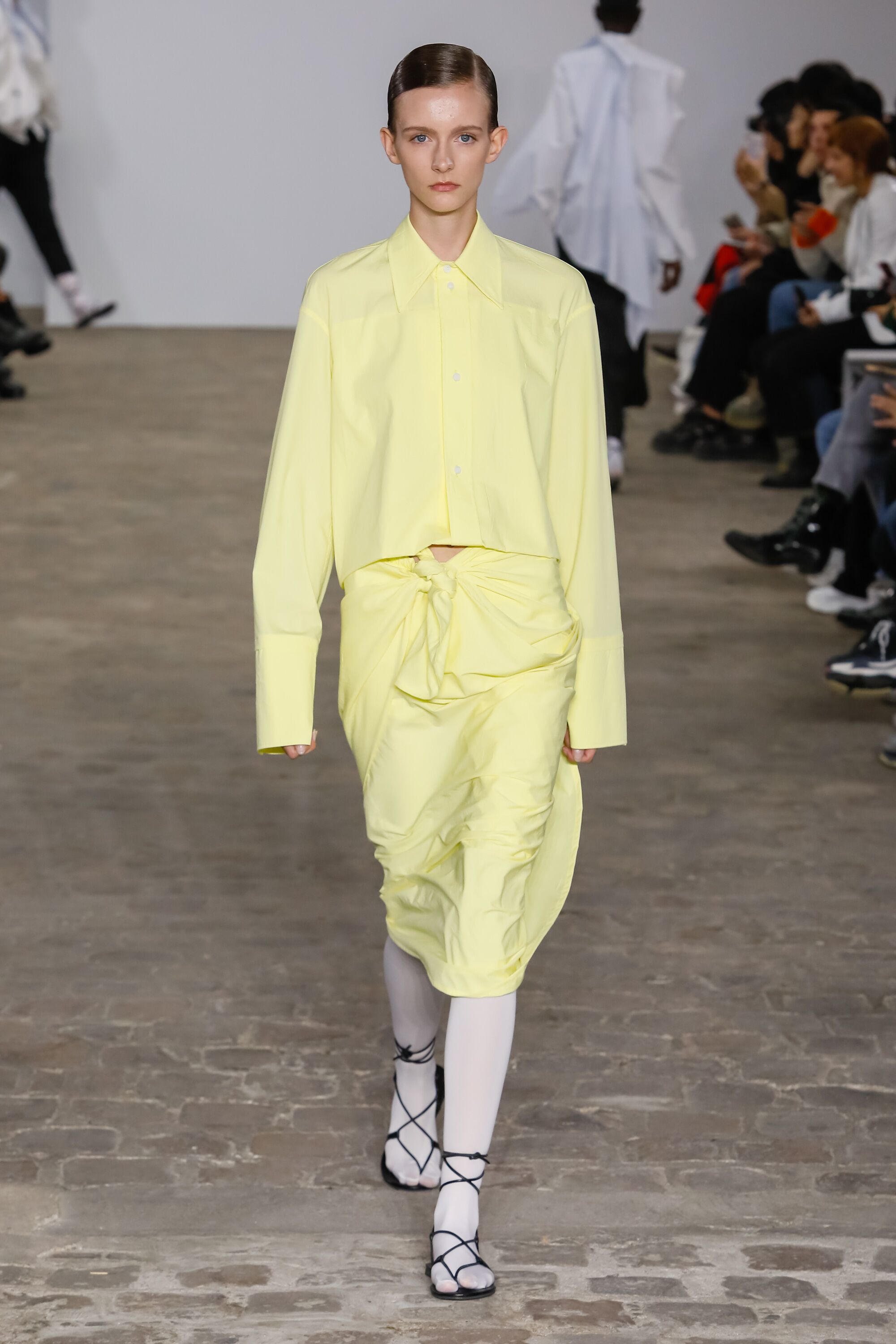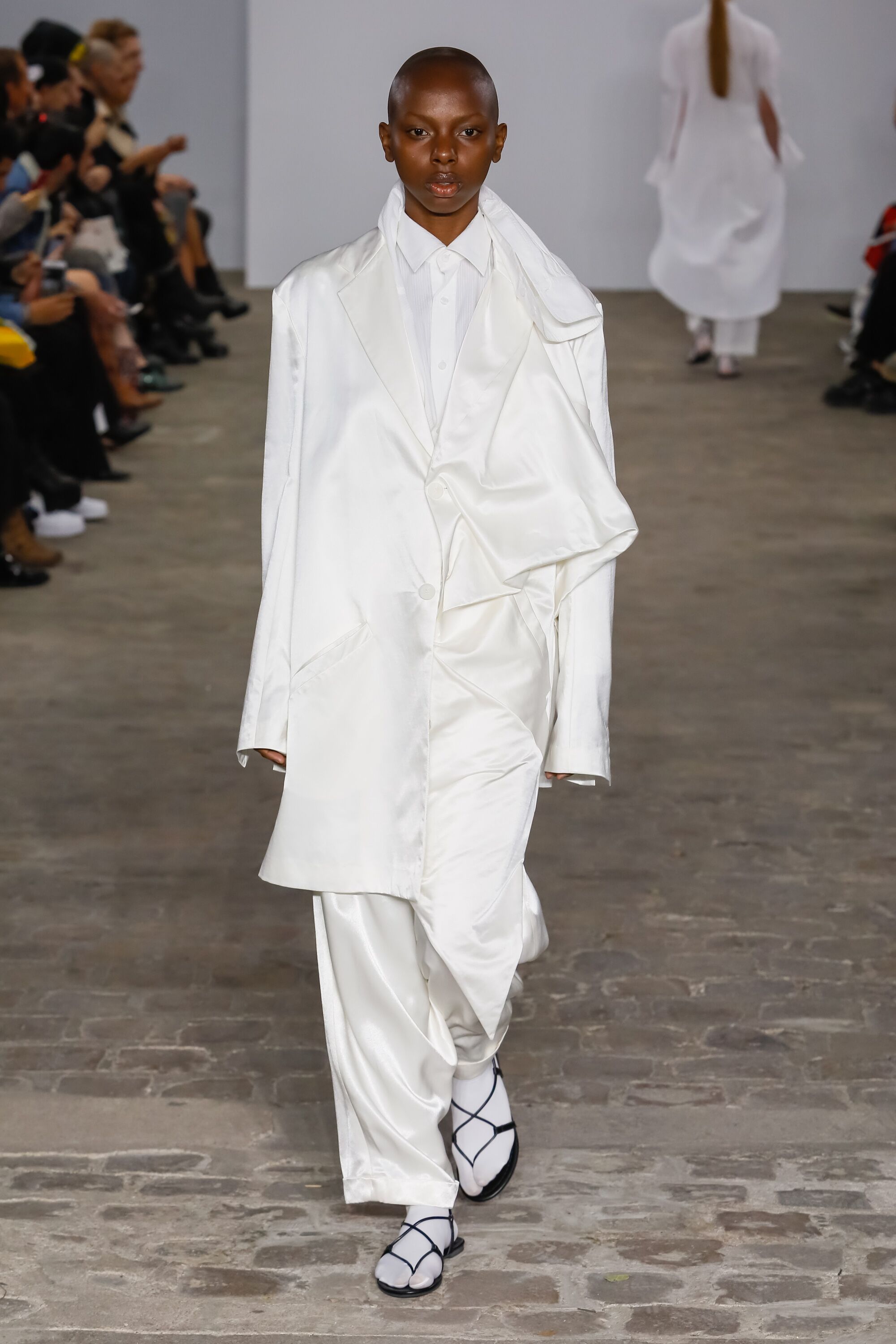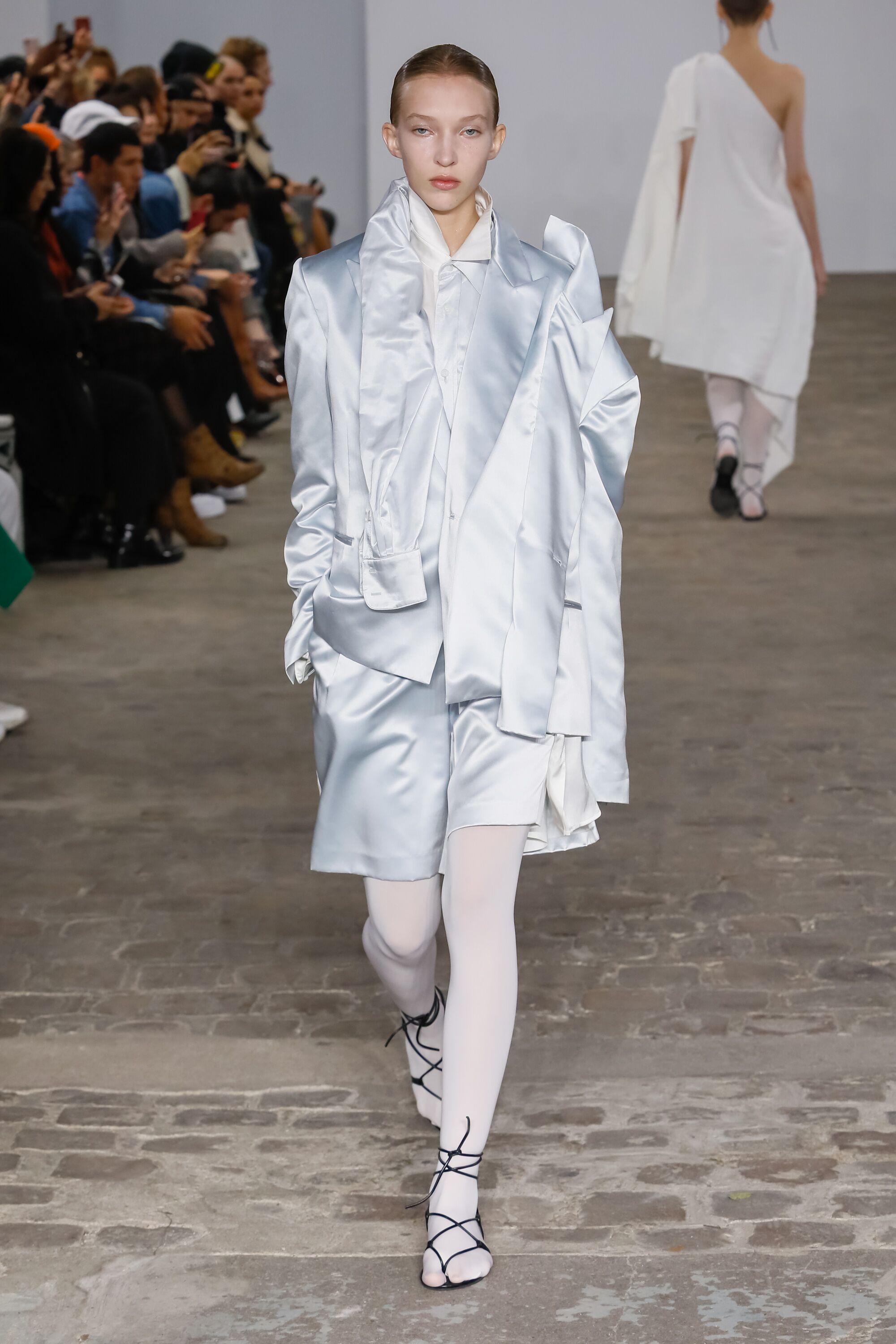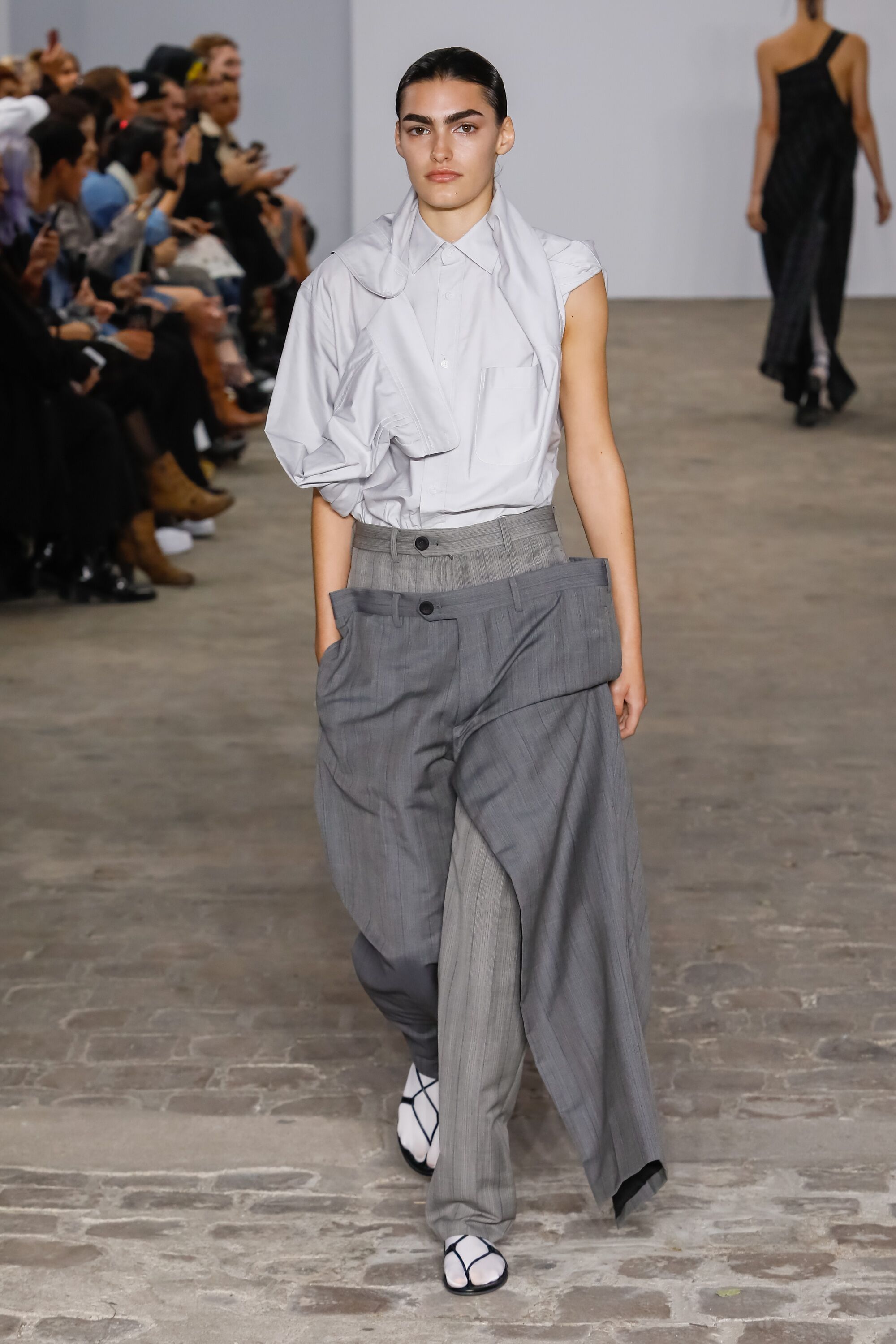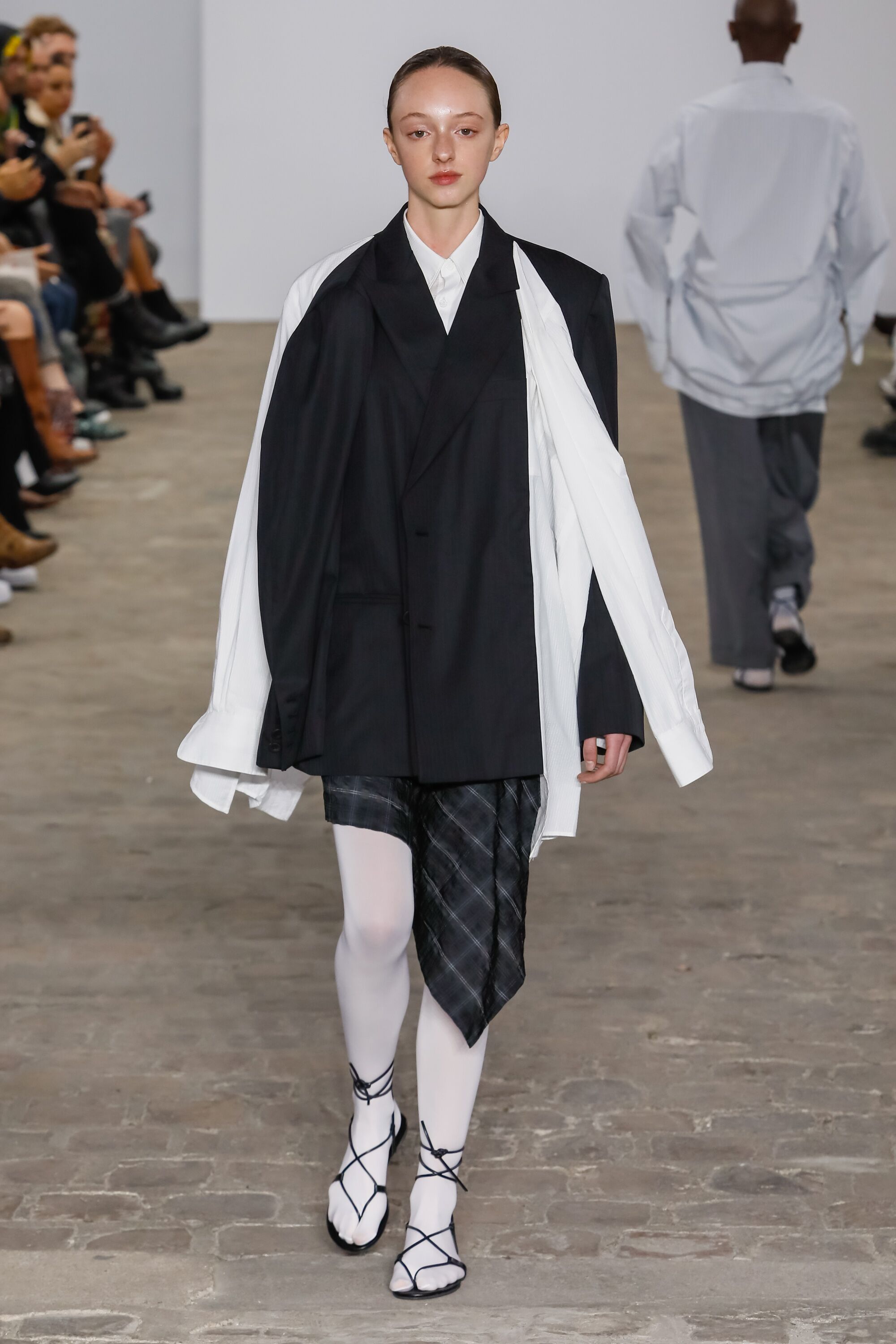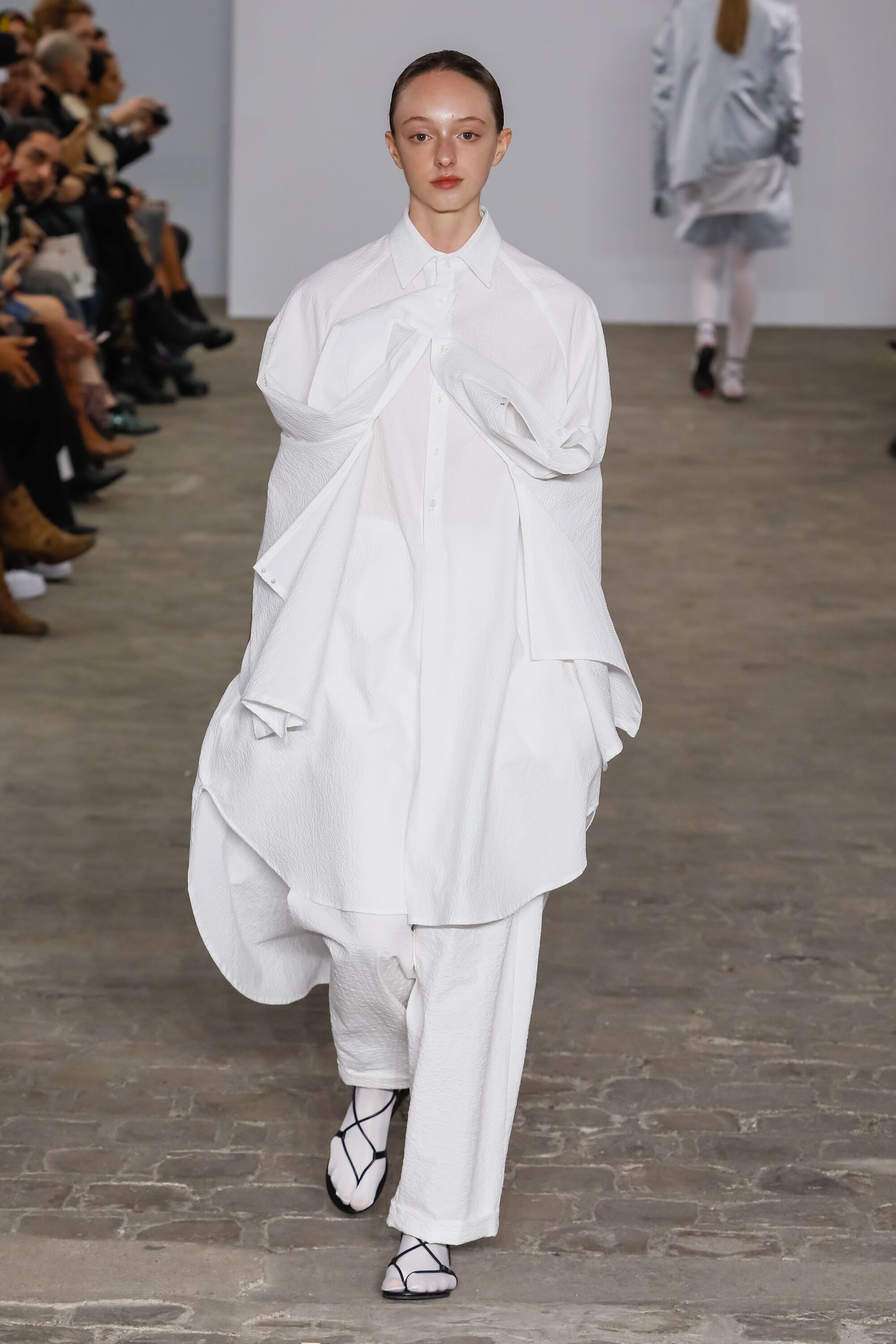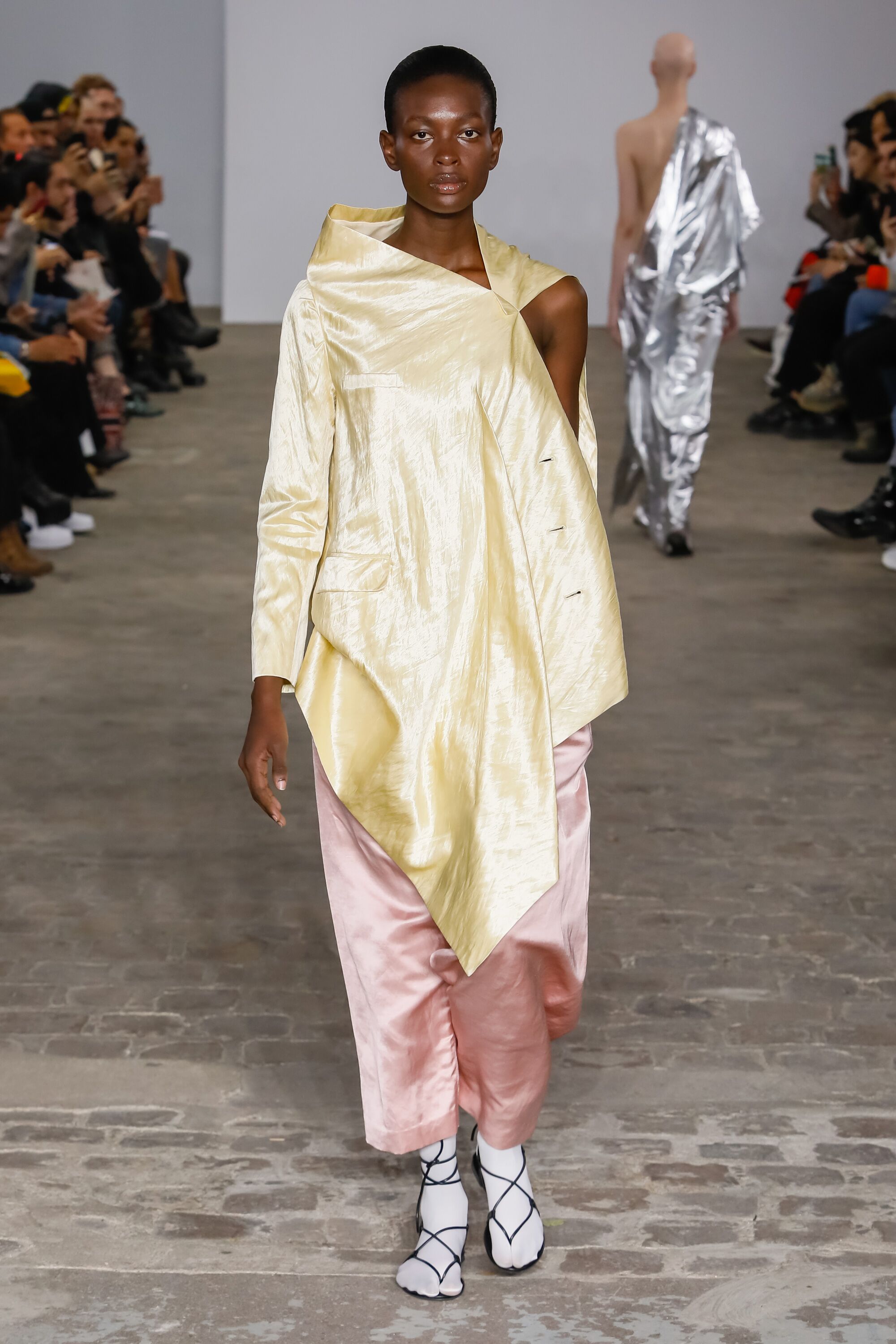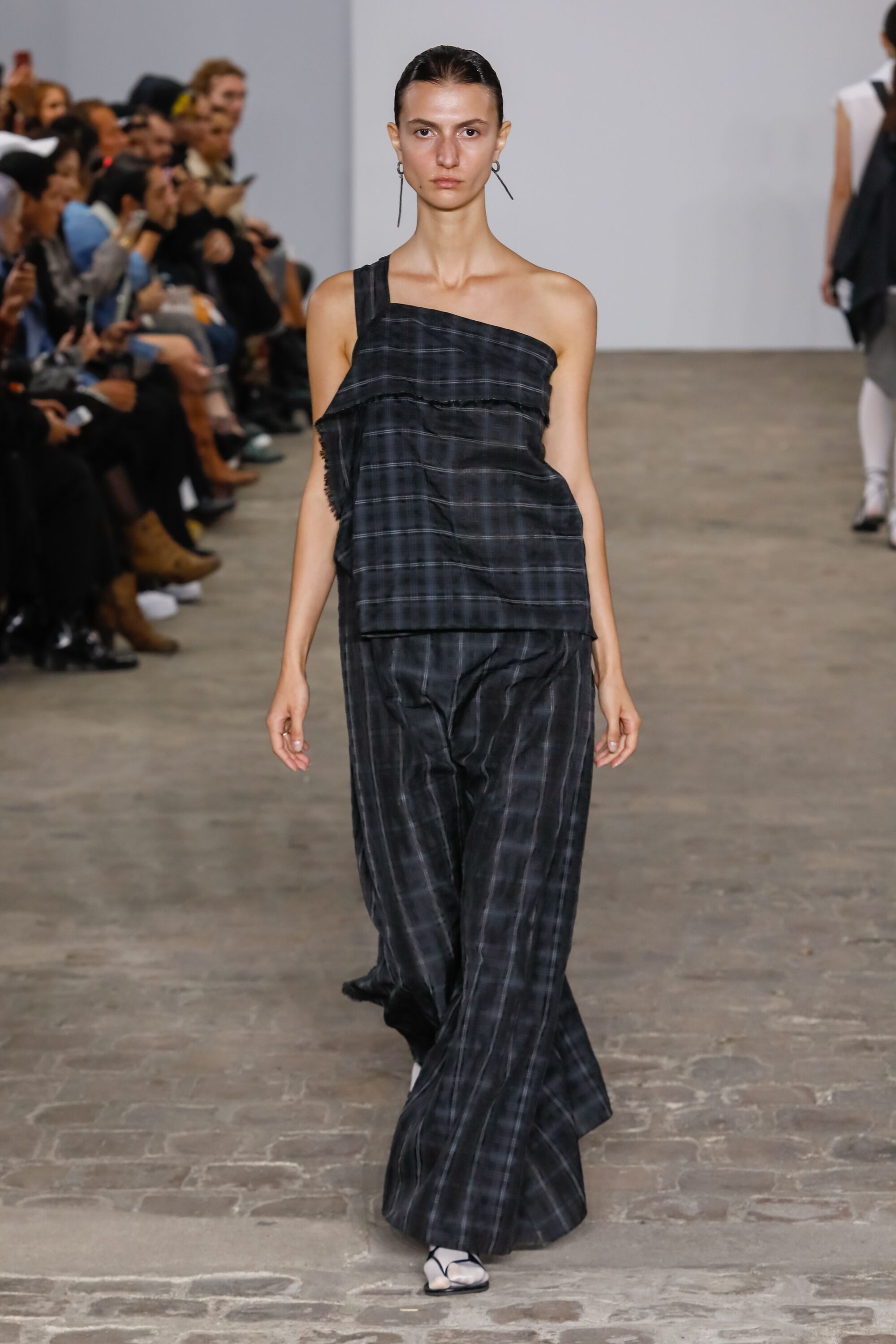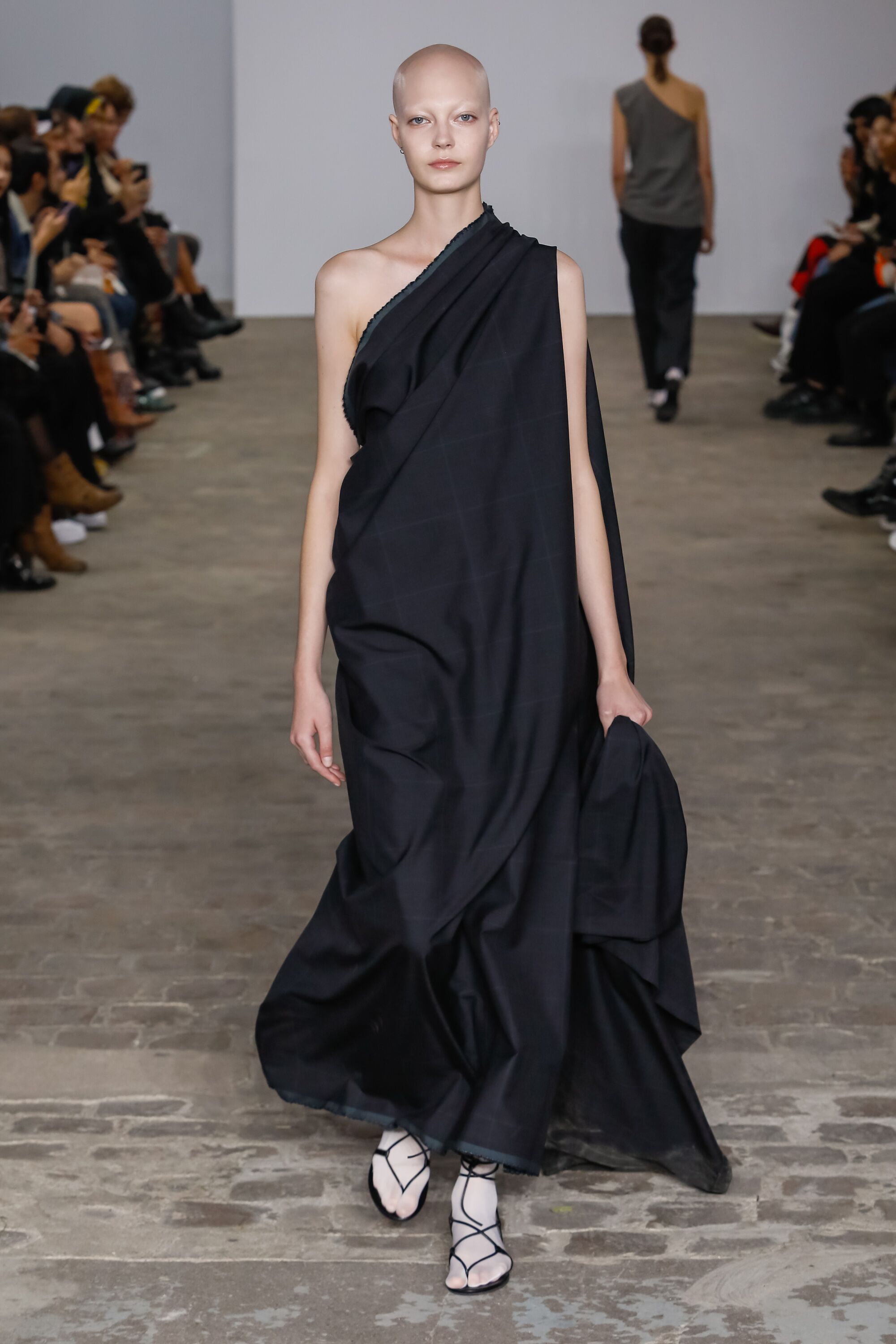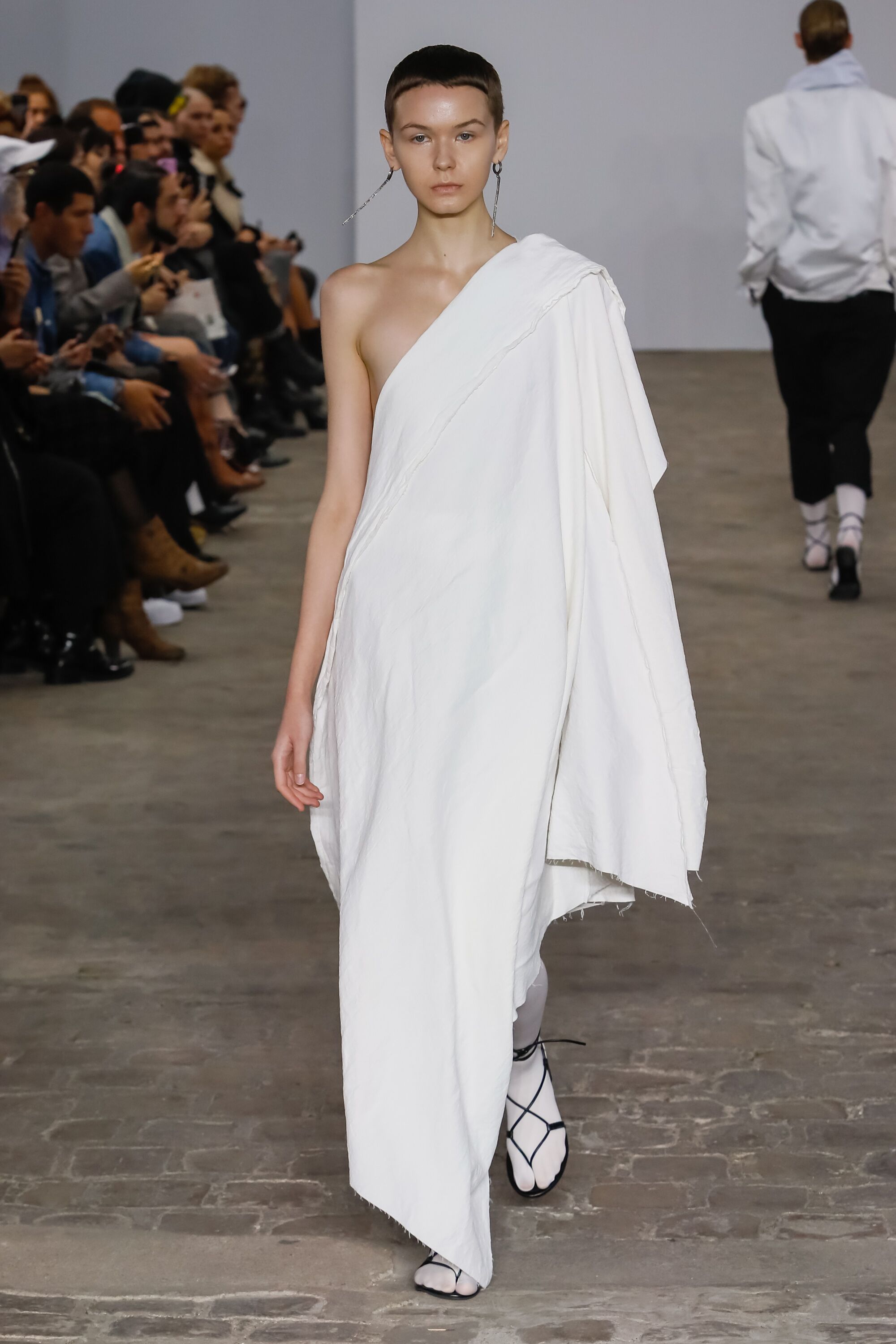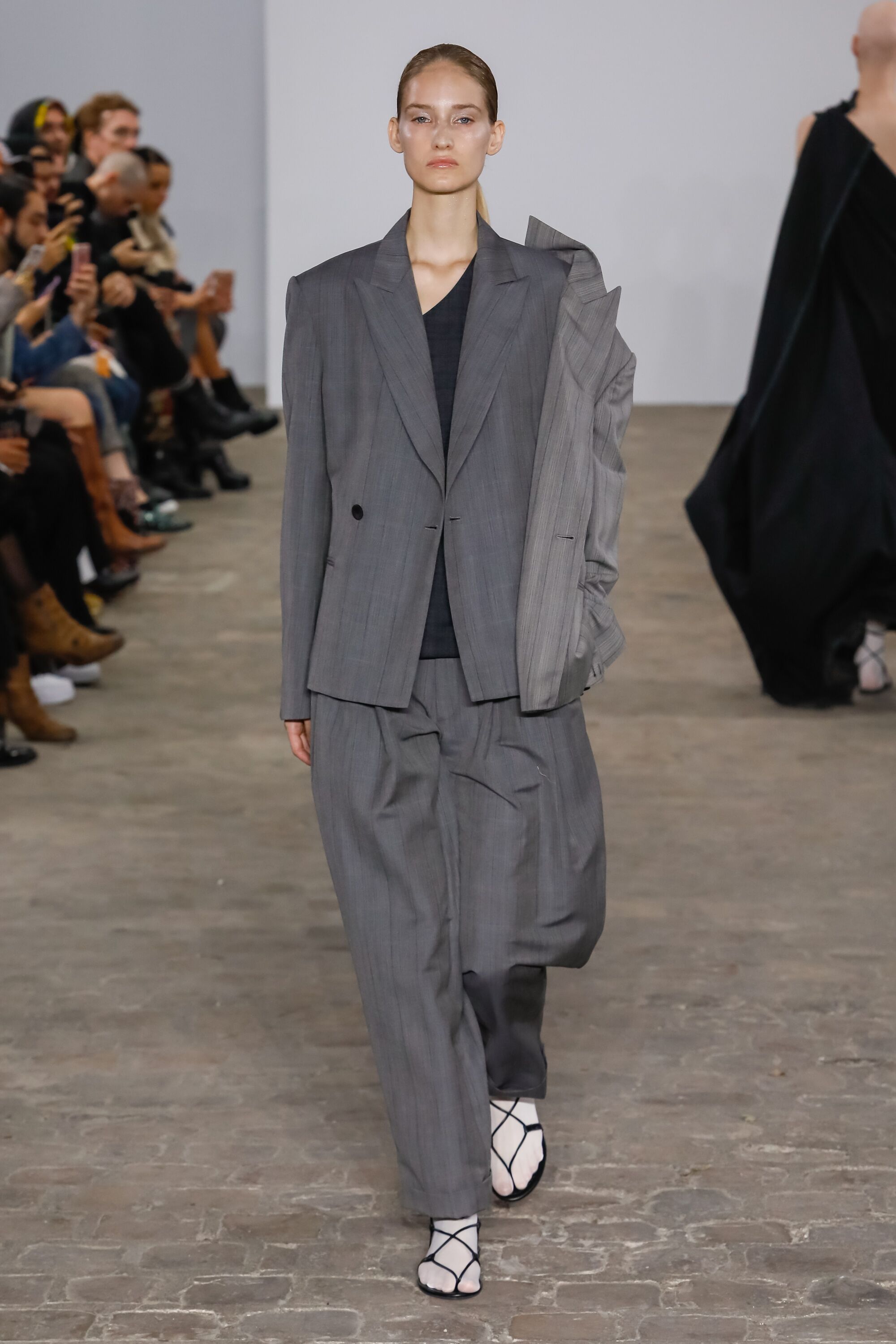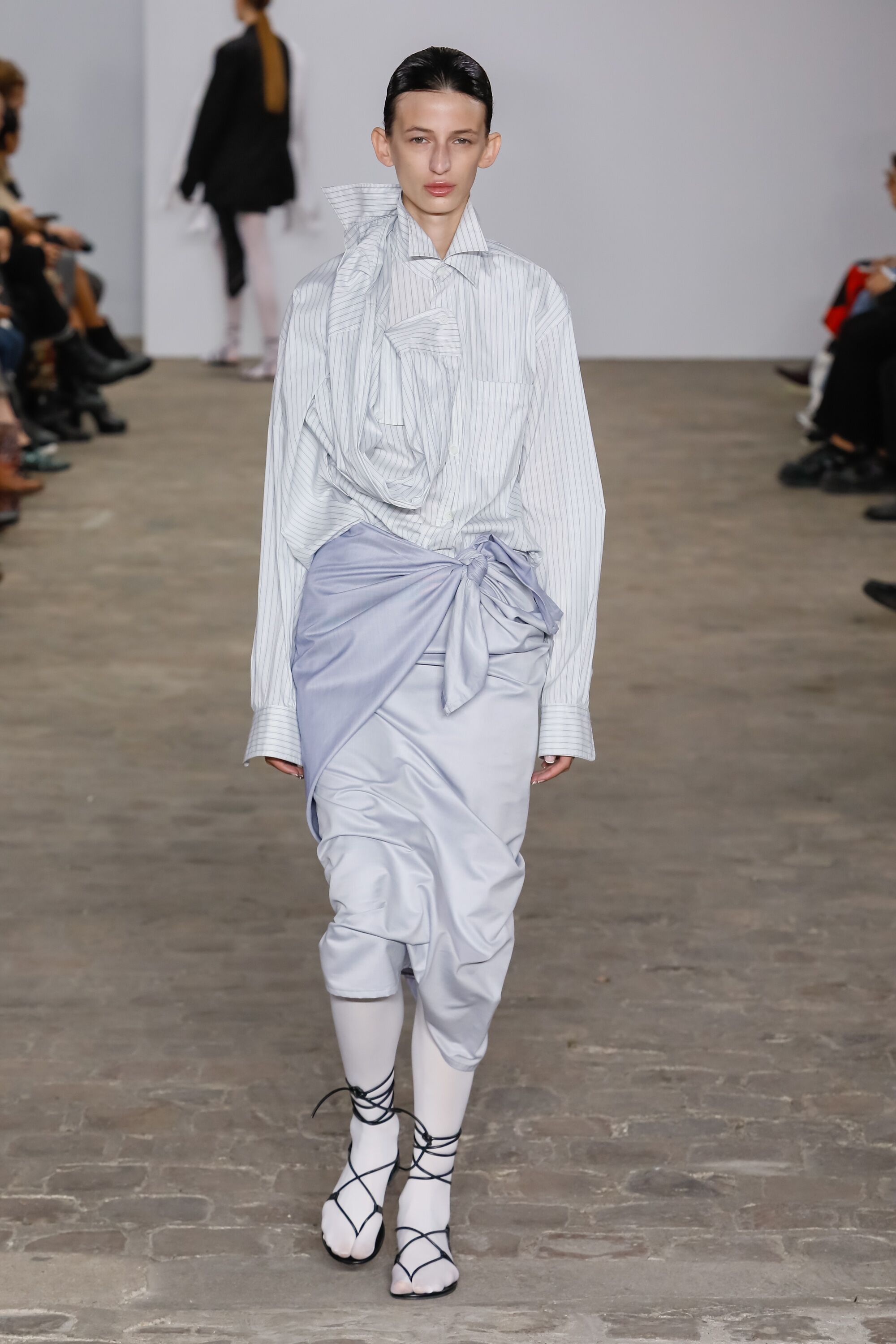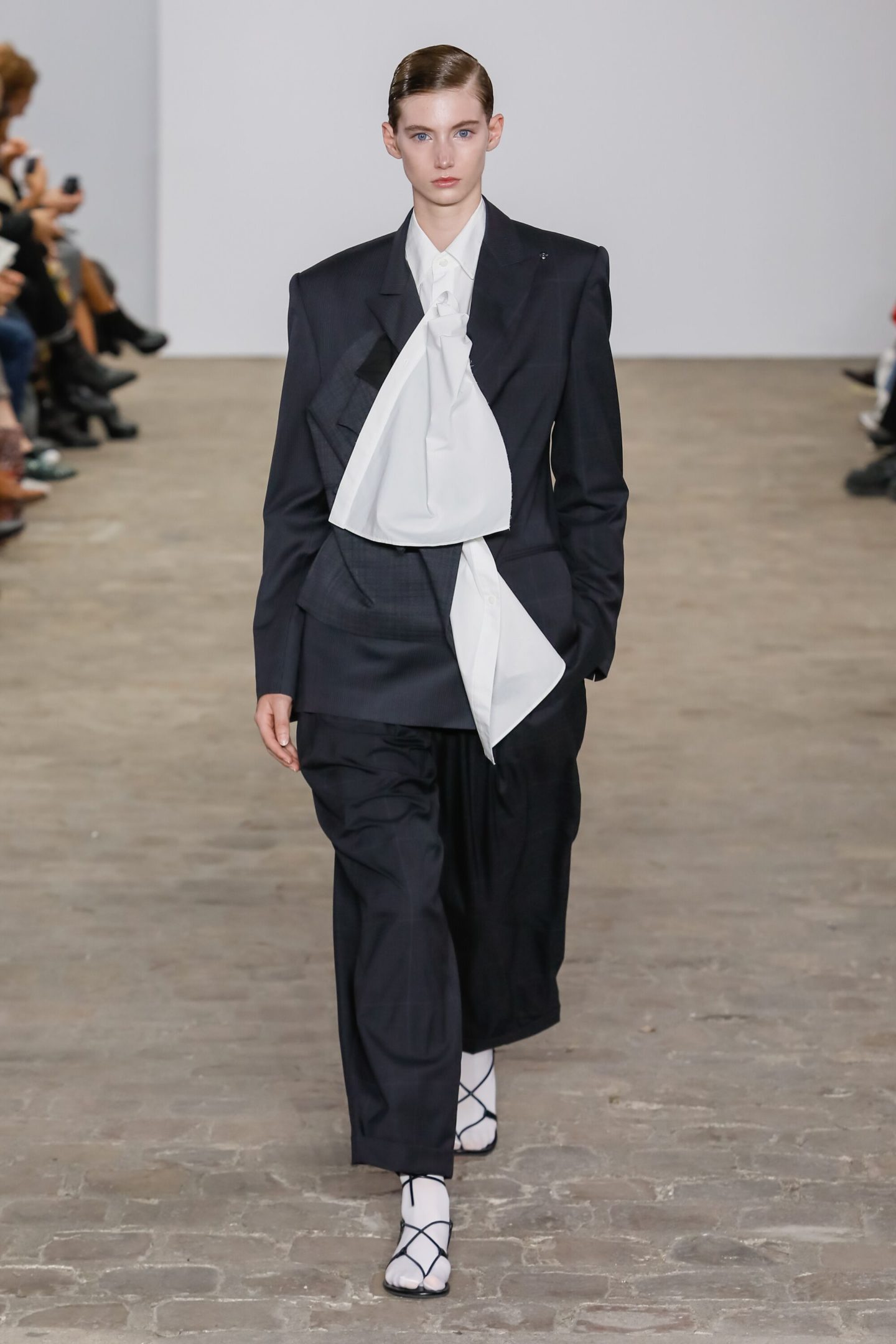 Photo © Autrement PR
ENGLISH: MOOHONG SPRING/SUMMER 2020 – PFW
The MOOHONG Spring/Summer 2020 collection concept started from the designer's study of classic menswear tailoring codes. It develops from the study of the structure garment from its very beginning, its numerous possibilities in construction as well as deconstruction of how it can take multiple shapes and transform itself onto something completely new. Like as when children innocently play and readapt their parents' clothing in order to make it their own.Using classic menswear fabrics, construction and elements such as wool, cotton and pin striped suits, the collection unveils a contrast of femininity and masculinity by mixing such codes with delicate silks, layering and draping techniques. Shades of black, grey, white and beiges mix with pastel blue, pink and yellow making opposition to the rigid and structure masculine base of the collection.
MOOHONG's basic design concept is "counter-intuitive" creation searching for new aesthetics.
The MOOHONG SS 20 Fashion Show took place in Paris on 24th September in Garage Lübeck. Thank you for the invitation!