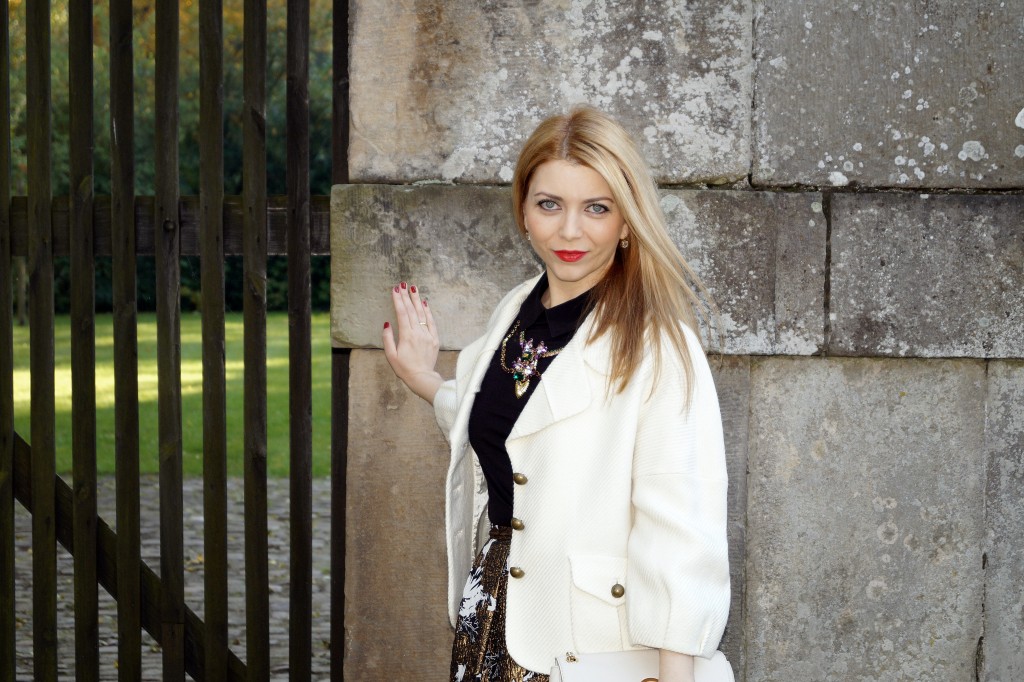 Vor ungefähr einem Monat musste ich ein paar Termine in Mailand und Paris absagen, da wir zu der Hochzeit unserer Freunde eingeladen wurden, wie ihr bereits auf meinem Instagram Blog mitbekommen habt. Die Hochzeit! Wie schön! Wir freuten uns sehr für unsere Freunde. Nun kam natürlich die nächste Frage ins Spiel – der Klassiker! Was ziehe ich an?! Was ist passend für eine Hochzeit?! Aus alten Traditionen, die ich aus meiner Familie mitbekommen haben, weiß ich: Kein Weiß, weil die Braut normalerweise Weiß trägt und keine weitere Person es tragen soll, ob aus Verwechslungsgründen oder Ablenkung von der Braut, da bin ich mir nicht ganz sicher, aber es macht Sinn; Kein Schwarz, weil es eine Farbe der Trauer ist; und kein Rot, weil Rot eine Blickfangfarbe ist und der Braut die Show stehlen würde. Also darf man alle anderen Farben für die Kleider auswählen. Nun, was tun, wenn dir nicht alle Farben stehen? Bei den Farben Schwarz und Weiß ist man auf der richtigen Seite. Ich habe für mich den Ausweg gewählt, diese Farben zu mixen. Somit habe ich Schwarz, Weiß und etwas Gold kombiniert, dabei habe ich mein schwarzes Oberteil mit einer farbigen Kette aufgelockert. Nun würde ich gerne euch fragen, was wisst ihr über die Hochzeitsbräuche?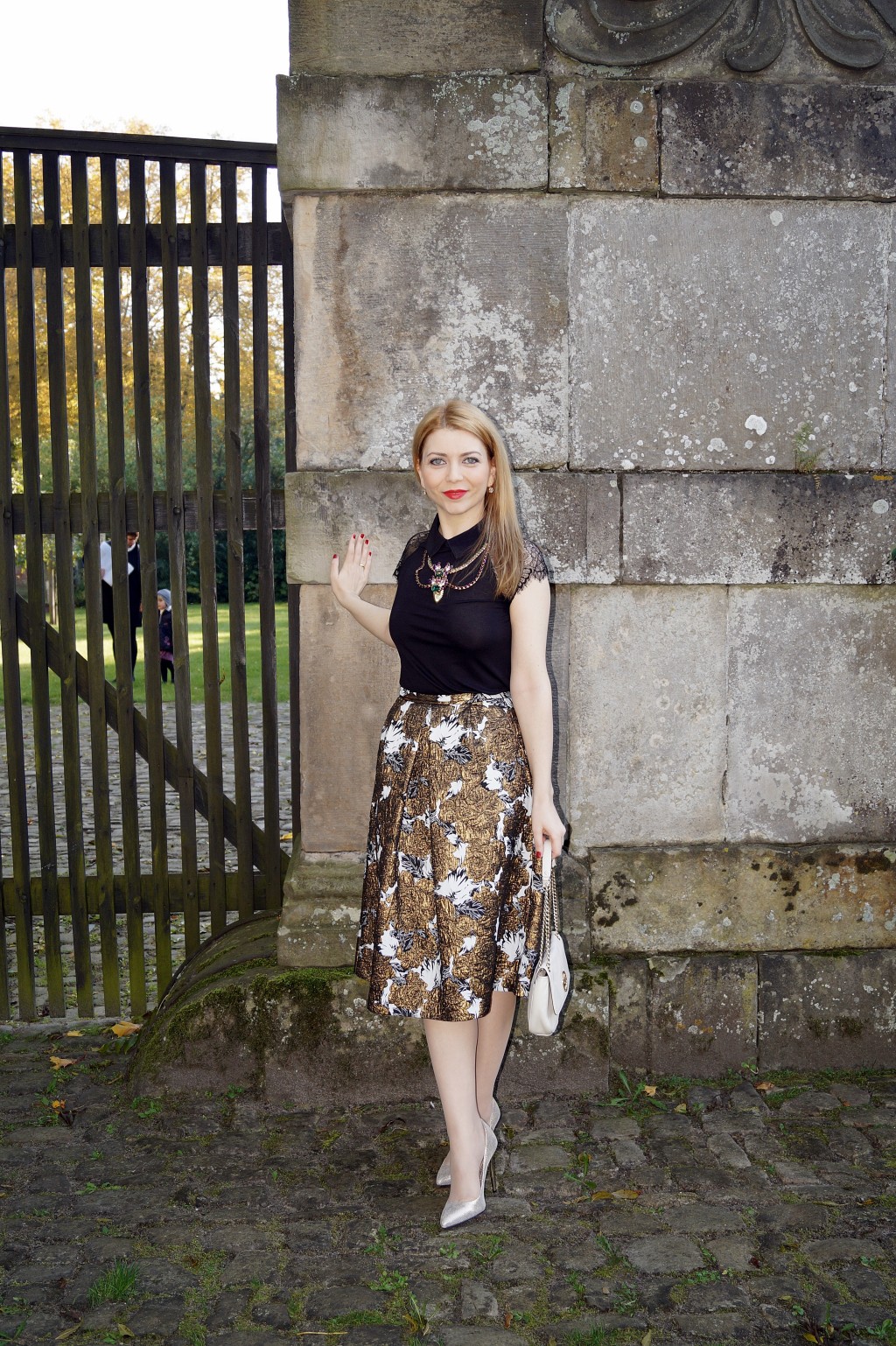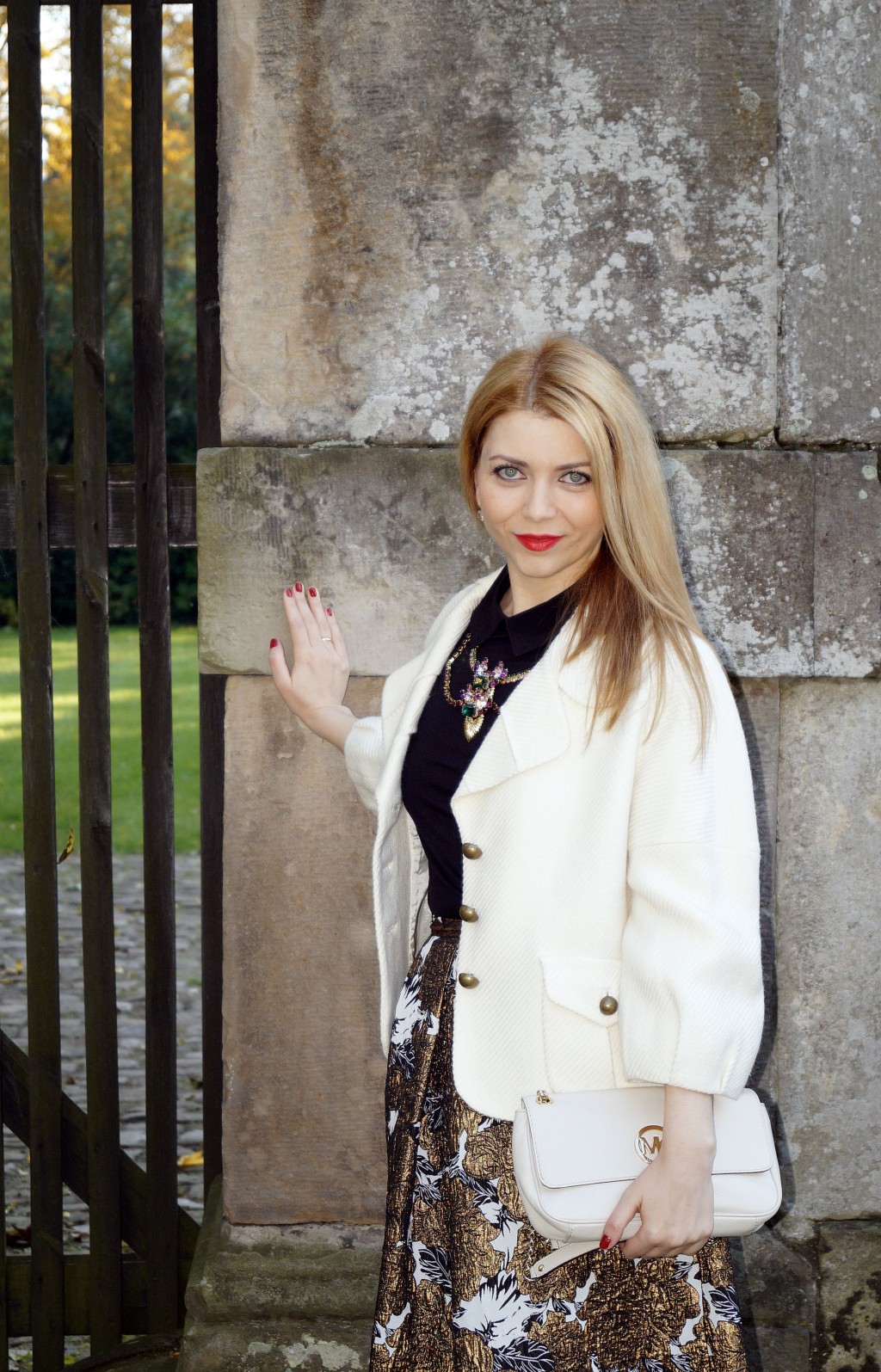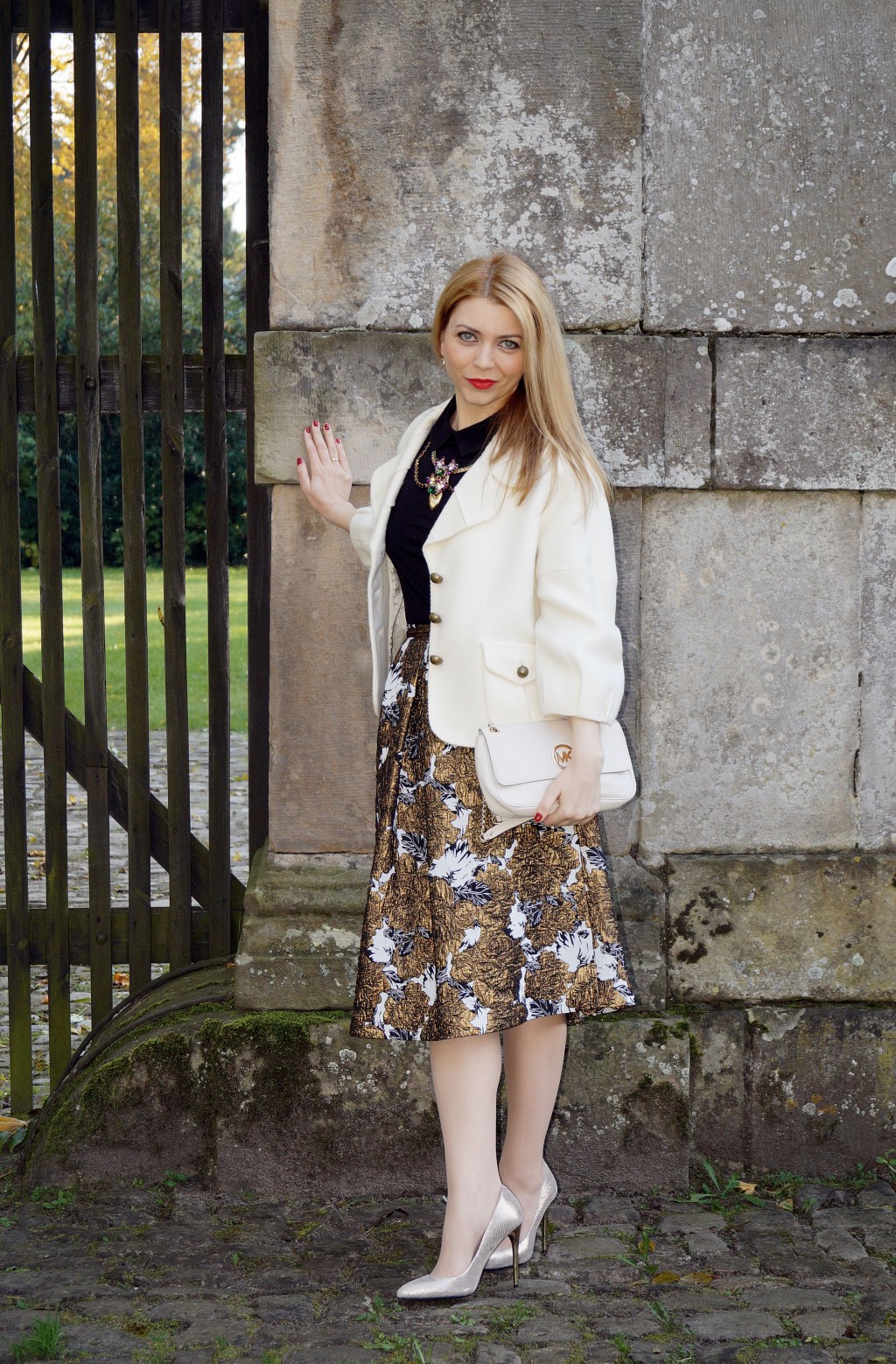 Karen Millen Jersey-Top , Miss Selfridge Rock, Supertrash Pumps, Dsquared2 Kette, Michael Kors Handtasche, Antonio Melani Wolljacke
ENGLISH: What to Wear to a Wedding?
About a month ago I had to cancel some appointments in Milan and Paris, because we were invited to the wedding of our friends, as you have already noticed on my Instagram blog. The wedding! How wonderful! We were very happy for our friends. Then, of course, came the next question in game – the typical one! What should I wear?! What is appropriate for a wedding?! From old customs that I know from my ancestors, it means: No white because the bride usually wears white and no other person should wear it, whether because of confusion reasons or distraction from the bride, I'm not quite sure, but it makes sense; No black, because it is a color of mourning; and no red, because red is an eye-catching color and would steal the bride the show. So all other colors can be selected for the clothes. But what to do if not all colors suit you? Black and white are appropriate colors for the most events, except wedding. Thus I have found a solution for me – the mix of these colors. Thus I have combined black, white and a little gold colors, while I embellished my black top with a colored chain. Now I would like to ask you what you know about these customs?