Weihnachten rückt immer näher und wir haben ehrlich gesagt unseren Tannenbaum noch nicht aufgestellt. Irgendwie sind wir dieses Jahr ziemlich spät dran. Thorsten und ich haben in der Vergangenheit immer schon den Tannenbaum als Erste gekauft, und ihn noch weit vor Weihnachten geschmückt und bewundert. Mindestens der Adventkranz, der dank Thorsten rechtzeitig auf dem Tisch steht, erfreut unsere Blicke an der Kaffeetafel. Eine unsere Traditionen ist es, jedes Jahr eine neue Kugel für den Baum zu kaufen, da die eine oder andere mal zerbricht – dachten wir. Naja, unser Baum wird immer voller und die Kugeln gehen irgendwie nicht kaputt. Also diese Woche werden wir noch unseren Baum bekommen und das nächste neue Spielzeug kaufen. Ich dachte eigentlich an eine Kuckucksuhr, die wir letztes Jahr schon gesehen haben – hoffentlich finden wir sie wieder. In jedem Fall konnten wir schon den zauberhaften Tannenbaum im Levantehaus in Hamburg bejubeln, sowie den Weihnachtsmarkt besuchen und Weihnachtsgebäck kosten. Und mein Weihnachtsoutfit ist auch bereits fertig! Ich habe eine besondere Schwäche für Pailletten, so fühle ich mich wie die Zuckerfee aus einem meiner Lieblingsmärchen "Der Nussknacker", das ich so gerne auch in der Ballettaufführung unter Musik von dem bedeutenden russischen Komponist P. I. Tschaikowski anschaue. Und wer ein zauberhaftes Paillettenkleid durch einen Stilbruch etwas auflockern will, kann es mit einer Lederjacke kombinieren. Schöne, besinnliche Festtage wünsche ich euch!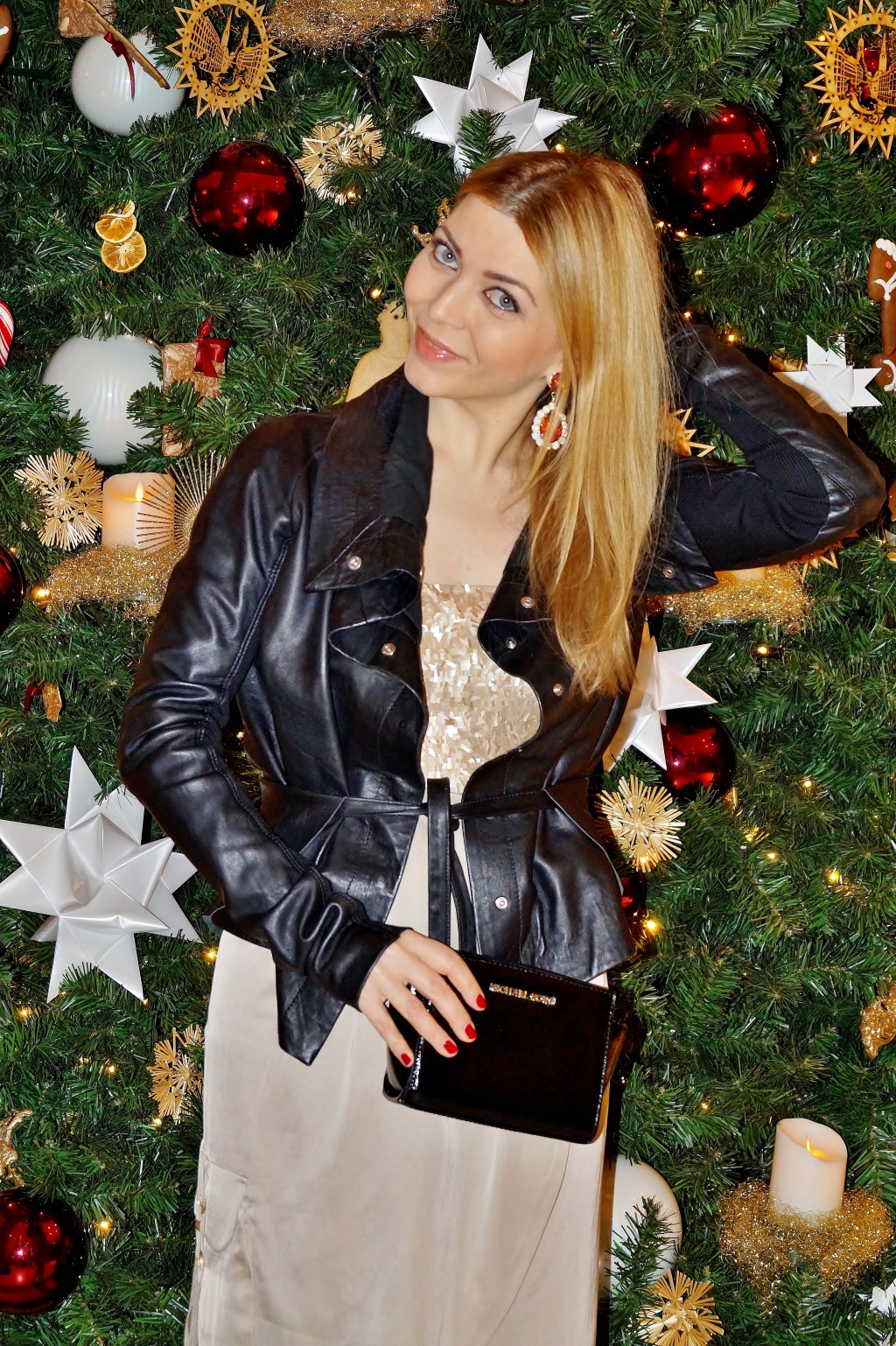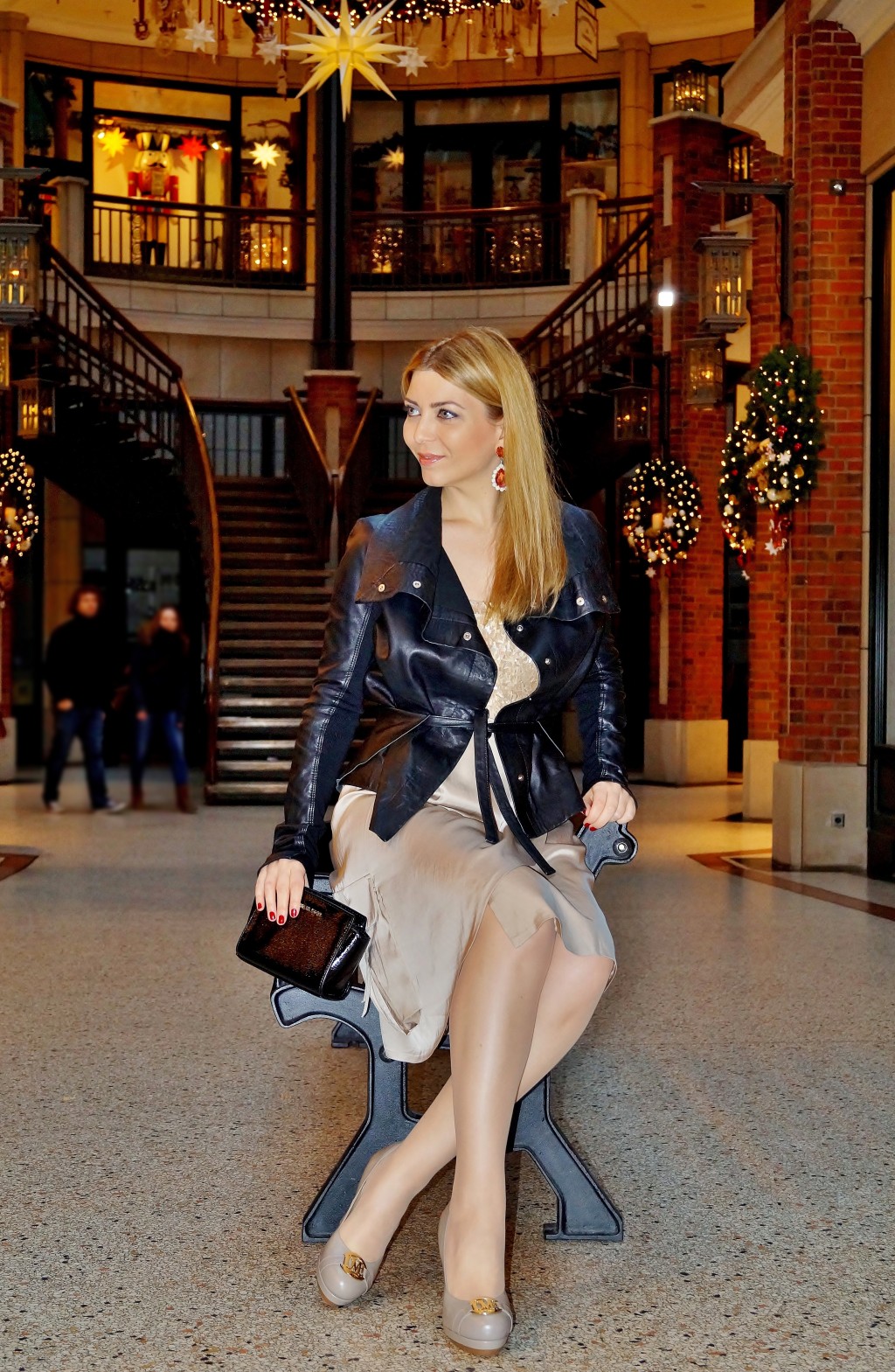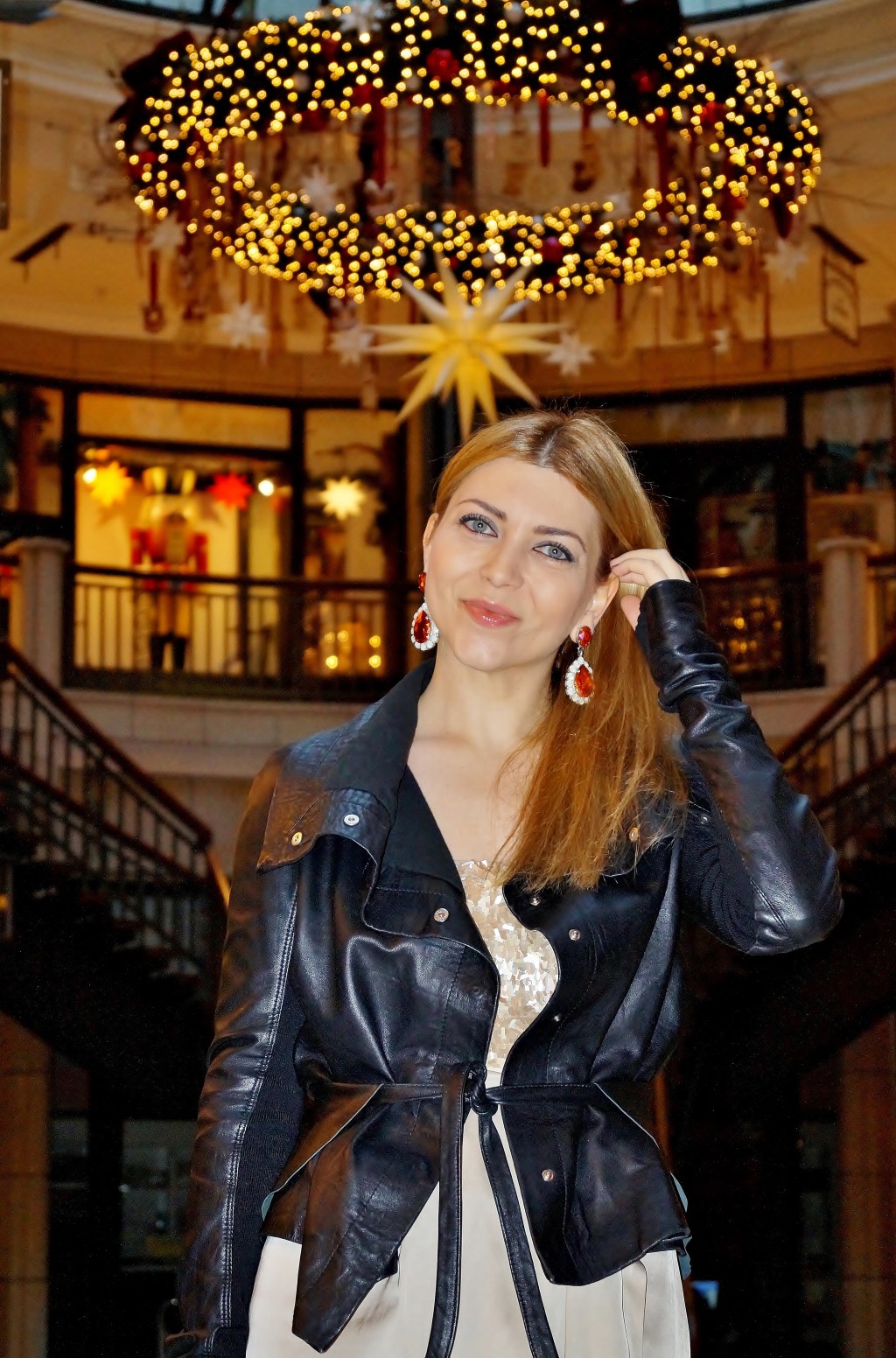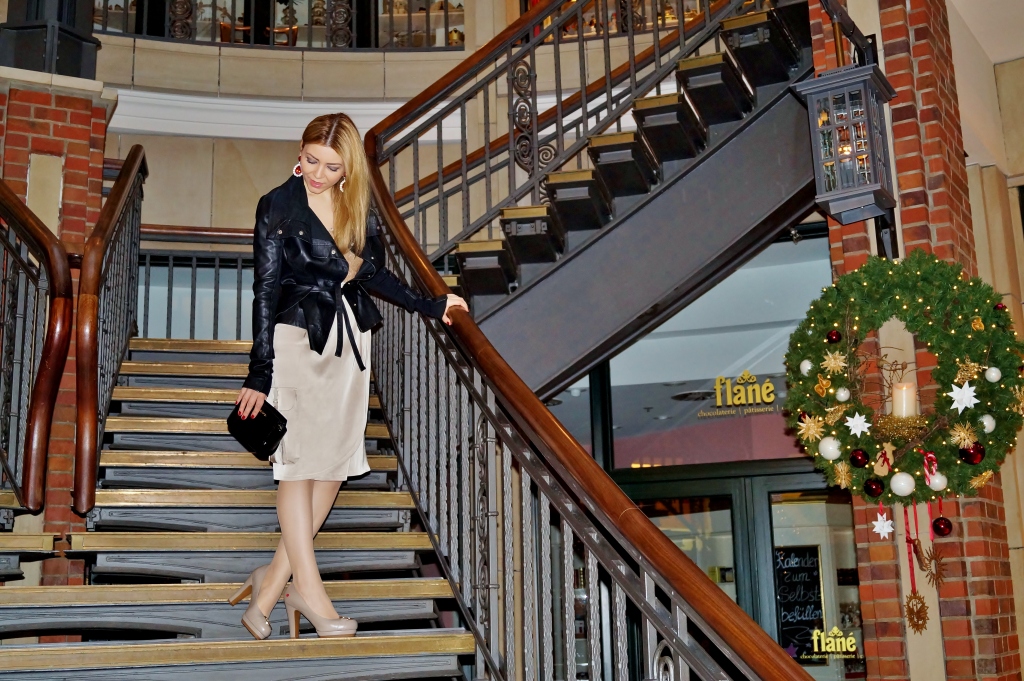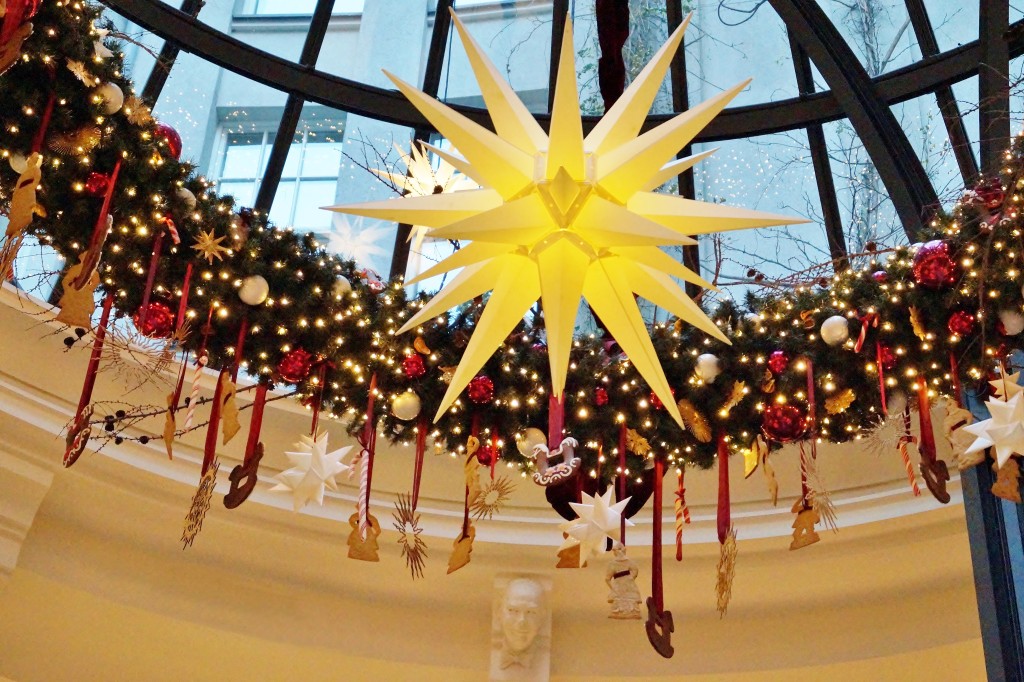 Michael Kors Täschchen, Schumacher Kleid, Love Moschino Schuhe, Twin-Set Simona Barbieri Lederjacke, Krystal Ohrringe
ENGLISH: Levantehaus – Sequins and Shine for Christmas
Christmas is fast approaching and to be honest, we haven't still got our Christmas Tree. Somehow we are pretty late this year. Thorsten and I usually buy the first tree early in advance and decorate and admire it long before Christmas. Thanks to Thorsten we have at least our Advent wreath on the table in time, which brings us joy at the moment. One of our traditions is to buy every year a new Chrismas ornament for the tree, anyway one of them would go broken – we thought. Well, our tree becomes fuller with each year and the ornaments somehow do not get broken. So this week we will get our tree and buy the next new Christmas toy. I actually thought about a cuckoo clock – hopefully we'll find such one. In any case, we were able to celebrate the magical Christmas tree in the Levantehaus in Hamburg, as well as visit the Christmas market and taste Christmas cookies. And my Christmas outfit is also ready! I have a special weakness for sequins, so I feel like the Sugar Plum Fairy from one of my favorite fairy tales "The Nutcracker". I love to watch the ballet performance of this fairy tale with the music by the great Russian composer Tchaikovsky as well. And for those, who likes breaks in style, you can combine a sequin dress with a leather jacket. I wish you a Merry Christmas!