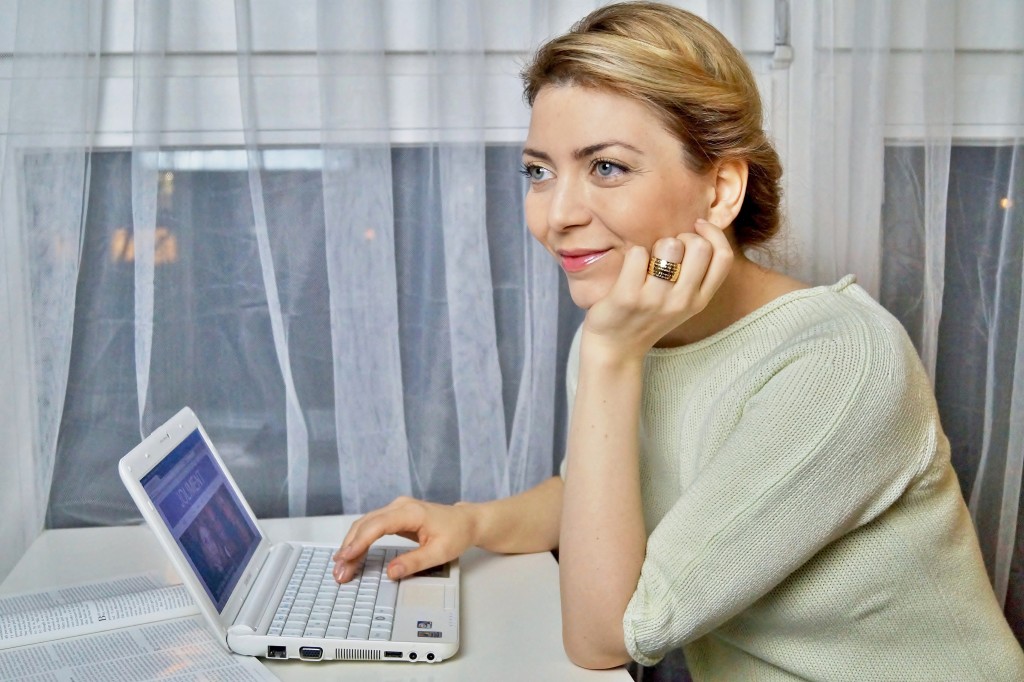 Gilardy – Juwelen mit Sinn. Gilardy Fine Juwellery wurde von David Gilardy in München 2006 gegründet, der damit den Fußstapfen seines Vaters in Richtung Schmuck-Geschäft folgte. Sein außergewöhnlich ansehnlicher Schmuck fiel mir bei der Secret Fashion Show München auf und beeindruckte mich mit seinem Design. Das erstes Mal in meinem Leben entdecke ich Schmuck mit doppelter Bedeutung.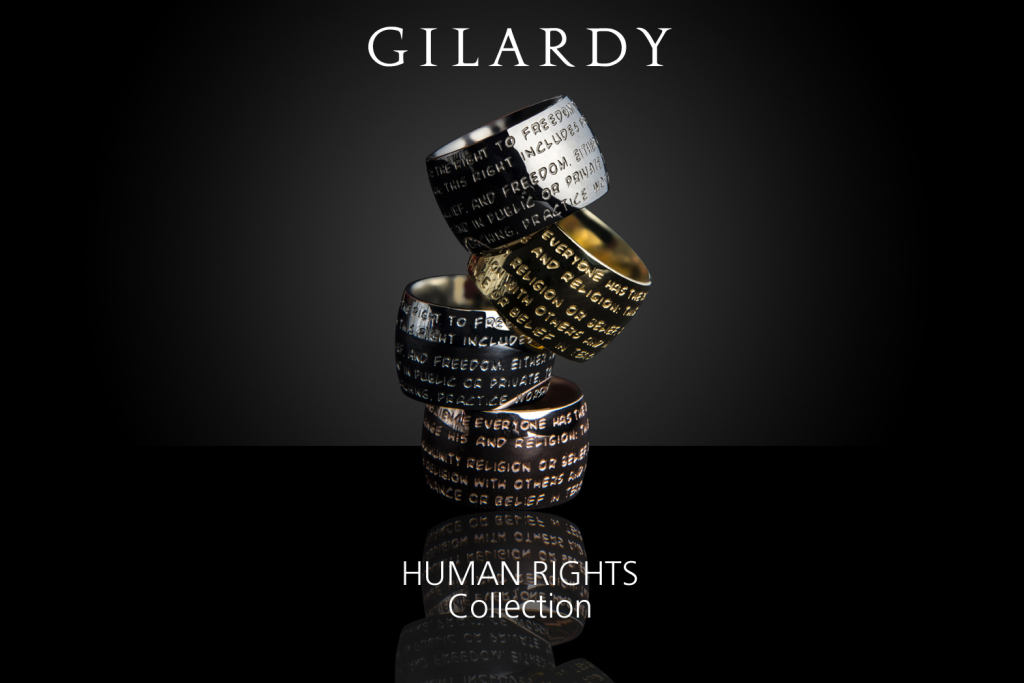 Gilardy Schmuck ist nicht nur schön, sondern besitzt auch einen tieferen Sinn, so wie die Schmuckkollektion "Human Rights" – die wunderschönen Ringe in verschiedenen Ausführungen, die Ausschnitte aus der internationalen Menschenrechts-Charta in Gravurform auf sich verewigen. Ich freue mich sehr, endlich einmal im Besitz von so einem Ring in der goldfarbenen Ausgabe zu sein, den ich mit großer Einfühlsamkeit und Gesinnung trage. Auf diesen Ring habe ich sehr lange gewartet, denn diese Ausgabe hat sich als sehr nachgefragt erwiesen und wurde schnell vergriffen. Jetzt ist der Ring wieder im Handel! So lässt sich Schmuck mit noch mehr Sinn tragen!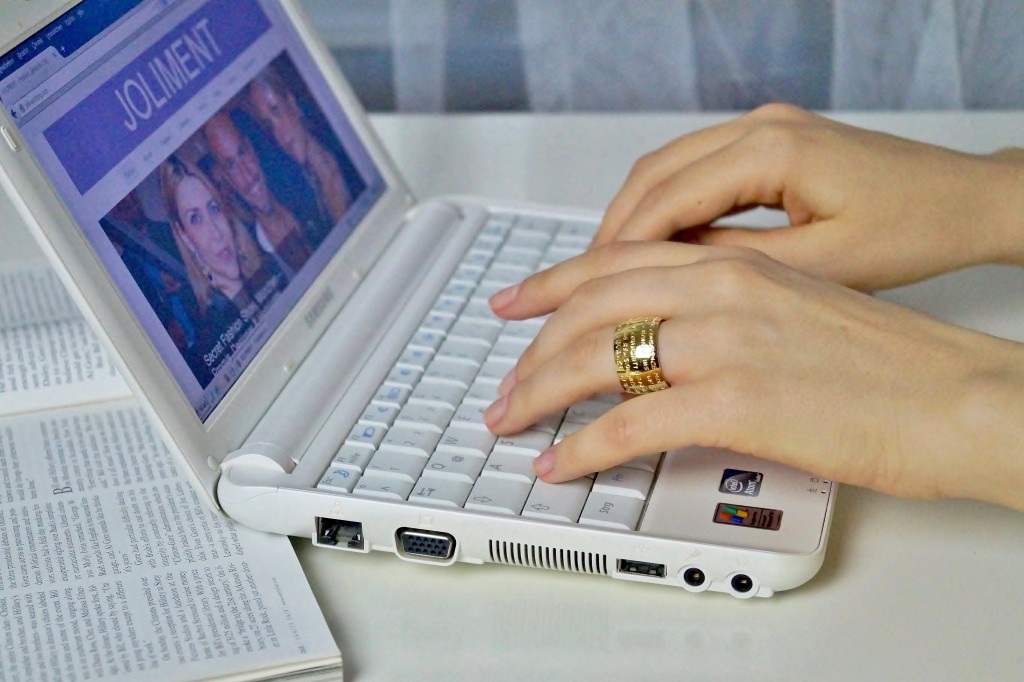 ENGLISH: GILARDY – Jewelry with Meaning
GILARDY – Jewelry with meaning. GILARDY Fine Juwellery was founded in 2006 in Munich by David GILARDY, who followed the footsteps of his father in the jewelry business. I noticed the exceptionally handsome GILARDY jewelry at the Secret Fashion Show Munich and it impressed me with its design. The first time in my life I discovered the jewelry with double meaning. GILARDY jewelry is not only beautiful, but has a deep meaning like the jewelry collection "Human Rights" – the beautiful rings in different desings and colors that perpetuate the excerpts from the International Human Rights Charter in the form of engraving. I am very happy finally to be in the possession of such a ring in the gold colored edition that I wear with great sensitivity. I've waited for this ring so long, because this edition has proved to be highly on demand and was quickly sold out. Now the ring is back in the GILARDY store! Thus jewelry can be worn with even more sense!