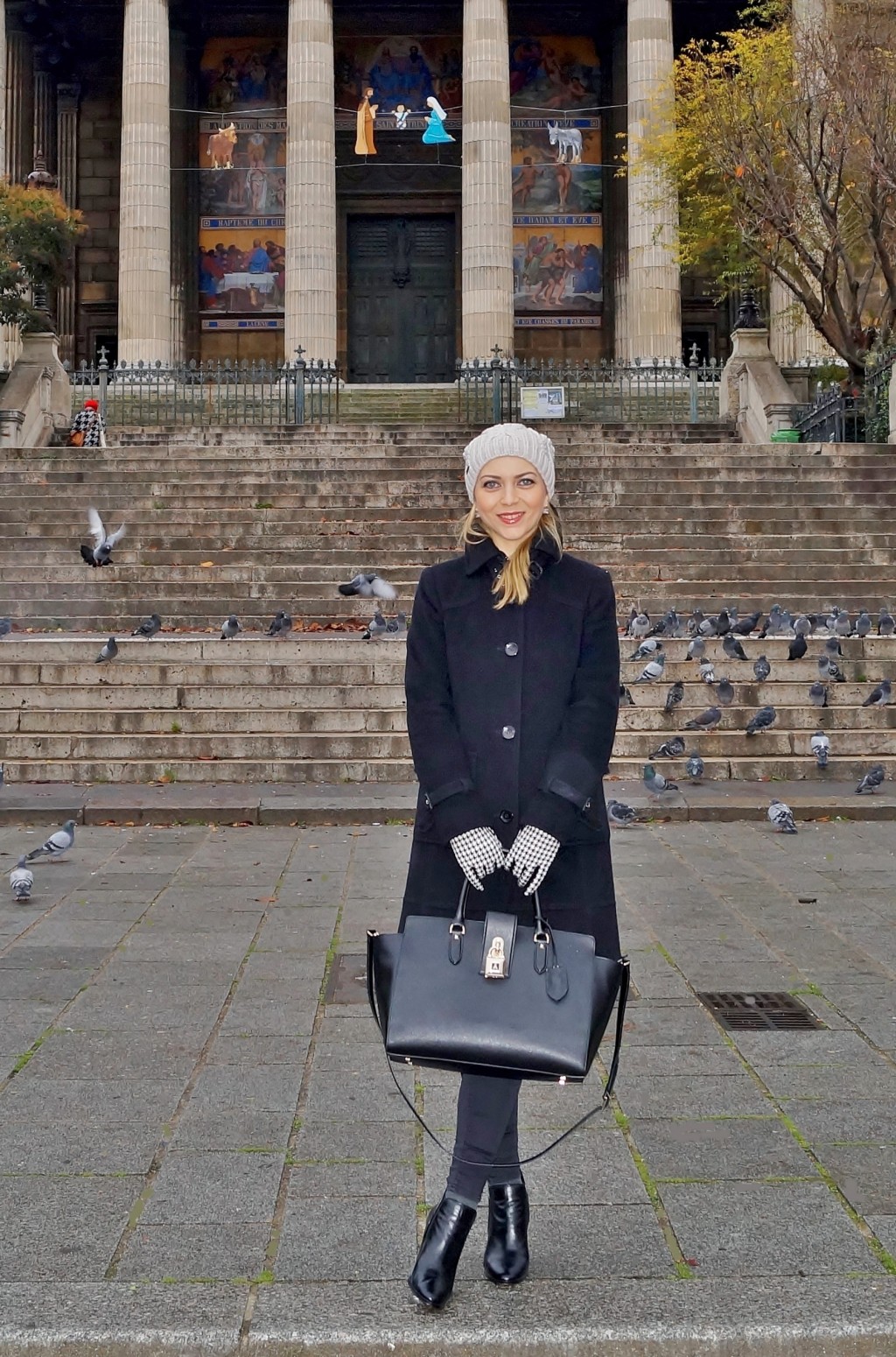 Wie ihr bereits wisst, waren wir vor eine Woche in Frankreich. Für diese Reise nahm ich extra eine schöne große Patrizia Pepe Tasche, wo ich mein Notebook, Kamera und eine Menge andere Utensilien verstauen konnte, und bequeme Michael Kors Ankleboots aus weichem Leder und nicht zu hohem Absatz, sodass ich noch viel darin laufen konnte. Außerdem nahm ich viele schwarze Kleidungstücke mit – meine Notlösung für die Reisen – mit Schwarz kann man nie falsch liegen. Das Erste, was wir nach unserer Ankunft besuchten, war das Shopping Zentrum Galeries Lafayette, worüber ich euch bereits in "Galeries Lafayette Paris – first to do!" berichtet habe. Ebenfalls standen auf unserer Besichtigungsliste solche Sehenswürdigkeiten wie Notre-Dame und St-Vincent-de-Paul Paris, die wir am zweiten Tag unseres Pariser Aufenthalts auch besuchten. Die Besichtigungsplätze markieren wir normalerweise auf dem Stadtplan und lassen uns dann davon führen. Wir begannen mit St-Vincent-de-Paul. Danach ging es über den Stadtteil St. Germain, einer der beliebtesten und schönsten Pariser Bezirke, mit deren Boutiquen und Cafés. Wir schlossen den Tag an der gotischen Kathedrale Notre-Dame ab, wo ein zauberhafter Tannenbaum stand und die erste Adventskerze auf dem riesigen Deko-Kranz "brannte". Dabei musste ich an den allbekannten historischen Roman des französischen Schriftstellers Victor Hugo "Der Glöckner von Notre-Dame" denken. Obwohl das Wetter kalt, nebelig und nieselig war, verlief der Tag trotzdem herrlich! Denn Paris kann kein Wetter "verunstalten"!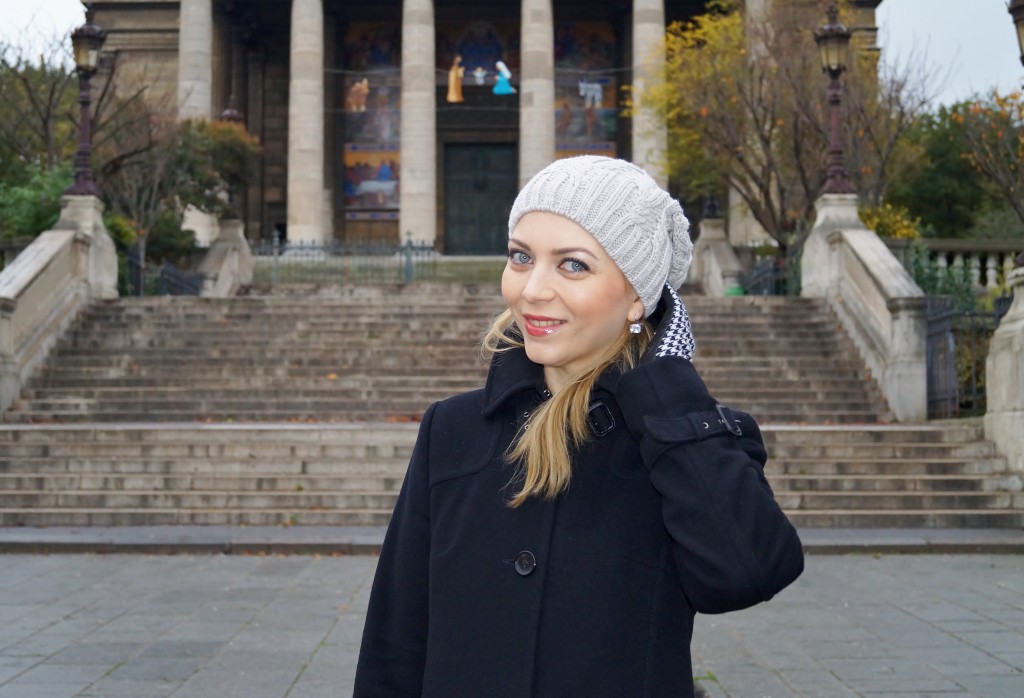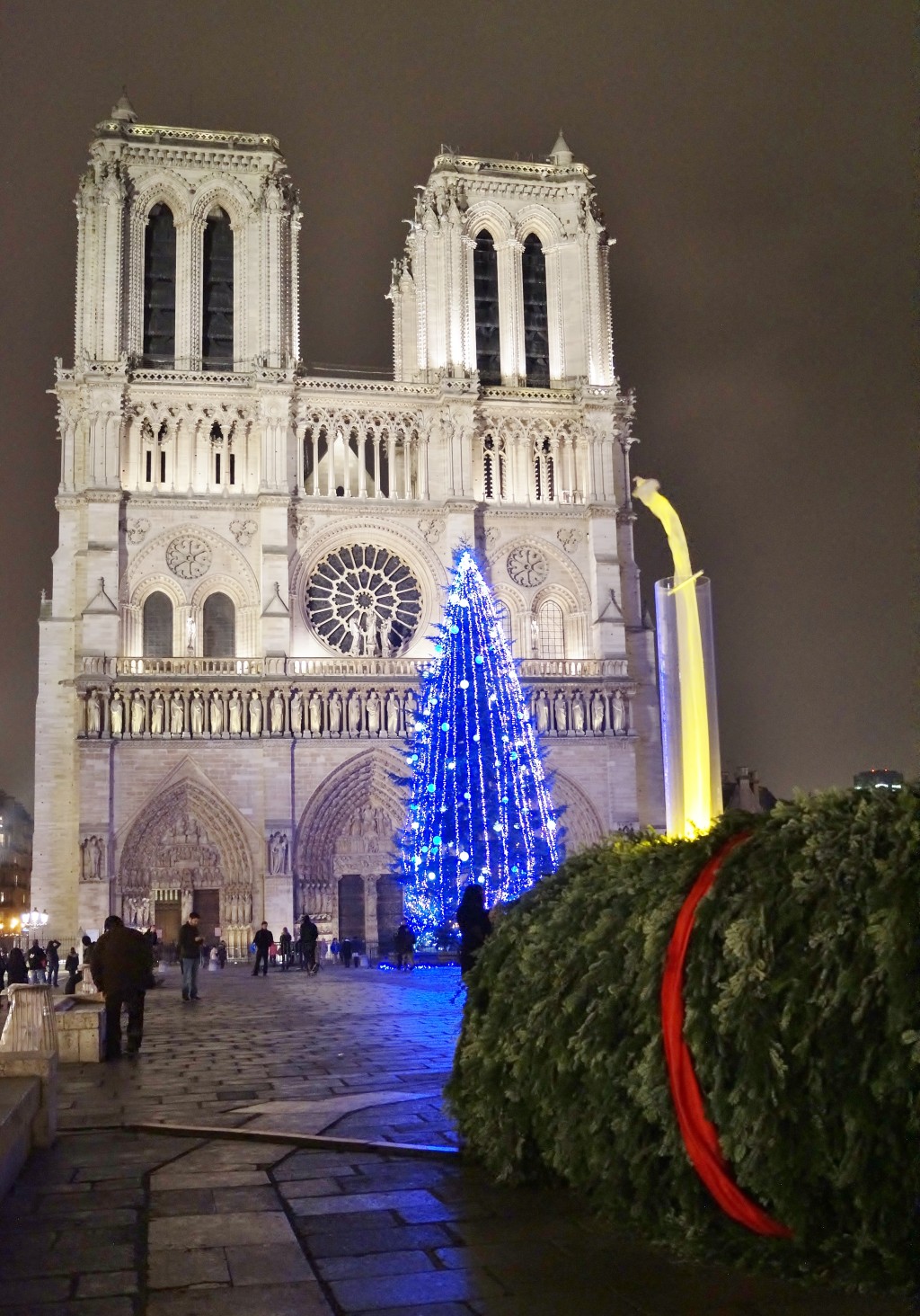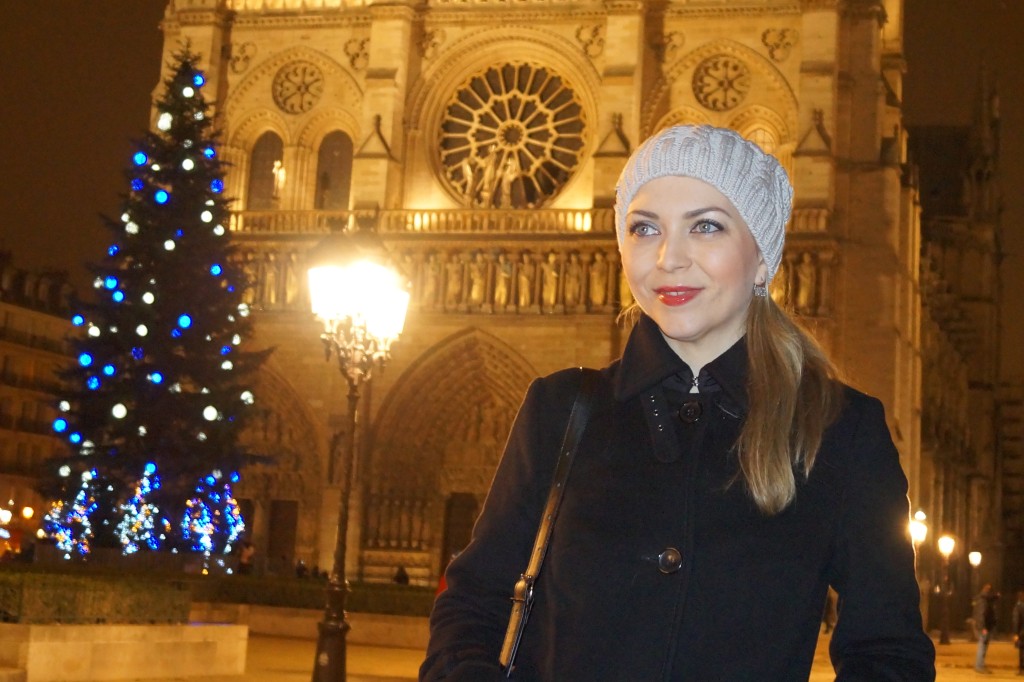 Patrizia Pepe Tasche, Seeberger Mütze, Michael Kors Ankle Boots, Vero Moda Handschuhe, Topshop Hose, Bogner Mantel
ENGLISH: Notre-Dame and St-Vincent-de-Paul Paris
As you know, a week ago we were in France. Extra for the trip I took my beautiful big Patrizia Pepe bag where I could stow away my laptop, camera and a lot of other utensils. Moreover I put on my comfortable Michael Kors ankle boots made of soft leather, with not too high heels, so I could do a lot of walking. Also, I took a lot of black clothing with – my temporary solution for the holidays – with black you can never go wrong. The first thing we visited after our arrival, was the shopping center Galeries Lafayette. I have reported you about that in my last post "Galeries Lafayette Paris – first to do!". The attractions such as Notre-Dame and Saint-Vincent-de-Paul Paris were also on our list of sights, which we visited on the second day of our stay in Paris. We usually mark the sightseeing-places on the map and then follow it. We started with St-Vincent-de-Paul. Then we went over the St. Germain district, one of the most popular and beautiful Parisian suburbs, with its boutiques and cafés. We finished the day at the gothic Notre-Dame Cathedral Paris, where a magical Christmas tree was standing and the first Advent candle on the huge decorative wreath was "burning". And I could not help thinking about the universally known historical novel "The Hunchback of Notre Dame" (French: Notre-Dame de Paris) by French writer Victor Hugo. Although the weather was cold, foggy and drizzly, the day was still fantastic! Because Paris is gorgeous in any weather!