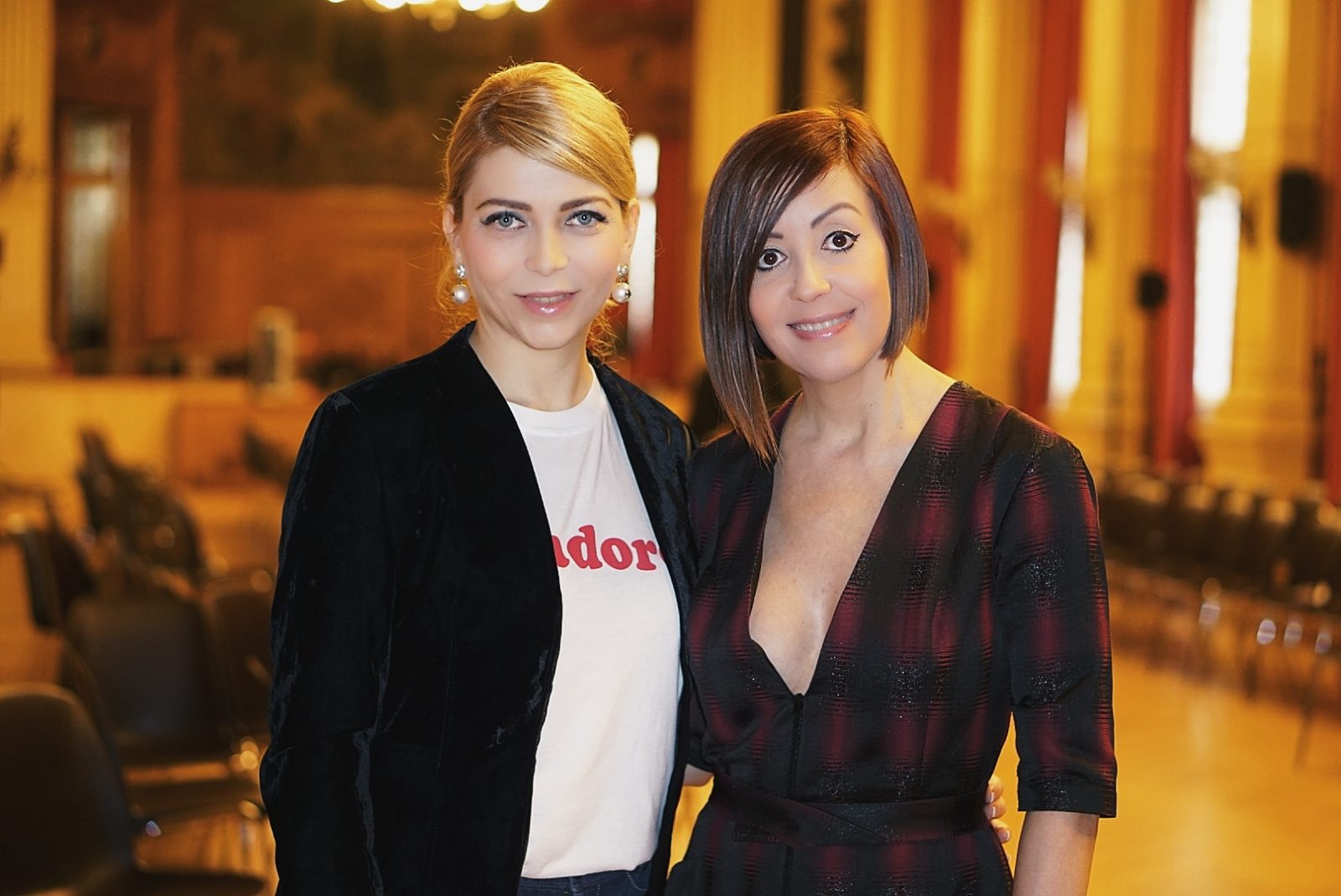 Die Fatima Lopes FW 18/19 Fashion Show fand in La Mairie Du 4éme in Paris statt. Fatima Lopes ist eine sehr talentierte Unternehmerin und Designerin, die bereits den bekannten One Million Dollar Bikini und die offiziellen Anzüge für die portugiesische Fussball Nationalmannschaft kreierte. Ich habe wieder mal die Fashion Show aus der ersten Reihe angeschaut. Die Kollektion war fantastisch! Seit kurzem entwirft Fatima Lopes auch Schuhe, die ich persönlich klasse finde. Die cremefarbenen Stiefel mit den halben Reißverschlusseinsätzen sind mir besonders aufgefallen. Sie waren chic und zugleich alltagstauglich. Genauer könnt ihr die Kollektion auf dem Video sehen.
Elegant, ausdrucksvoll und mit Sexappeal wirkt die Fatima Lopes FW 18/19 Kollektion, die eben die Weiblichkeit einer Frau unterstreicht und ihre Stärke zum Ausdruck bringen soll. Die Frau, die Fatima Lopes Kleider trägt, ist vor allem selbstbewusst und unabhängig.
Diesmal konnte ich nach der Fashion Show im Backstage-Bereich die Kollektion genauer anschauen und anprobieren. Ich bin hin und weg von den Mänteln, besonders von dem Weißen, den ihr an mir auf dem Foto sehen könnt.
Ich freue mich auf die weiteren wundervollen Kollektionen von Fatima Lopes und mit großer Freude verfolge die weiteren Entwicklungen und Erfolge ihres Brands.
To see the video click on the picture below.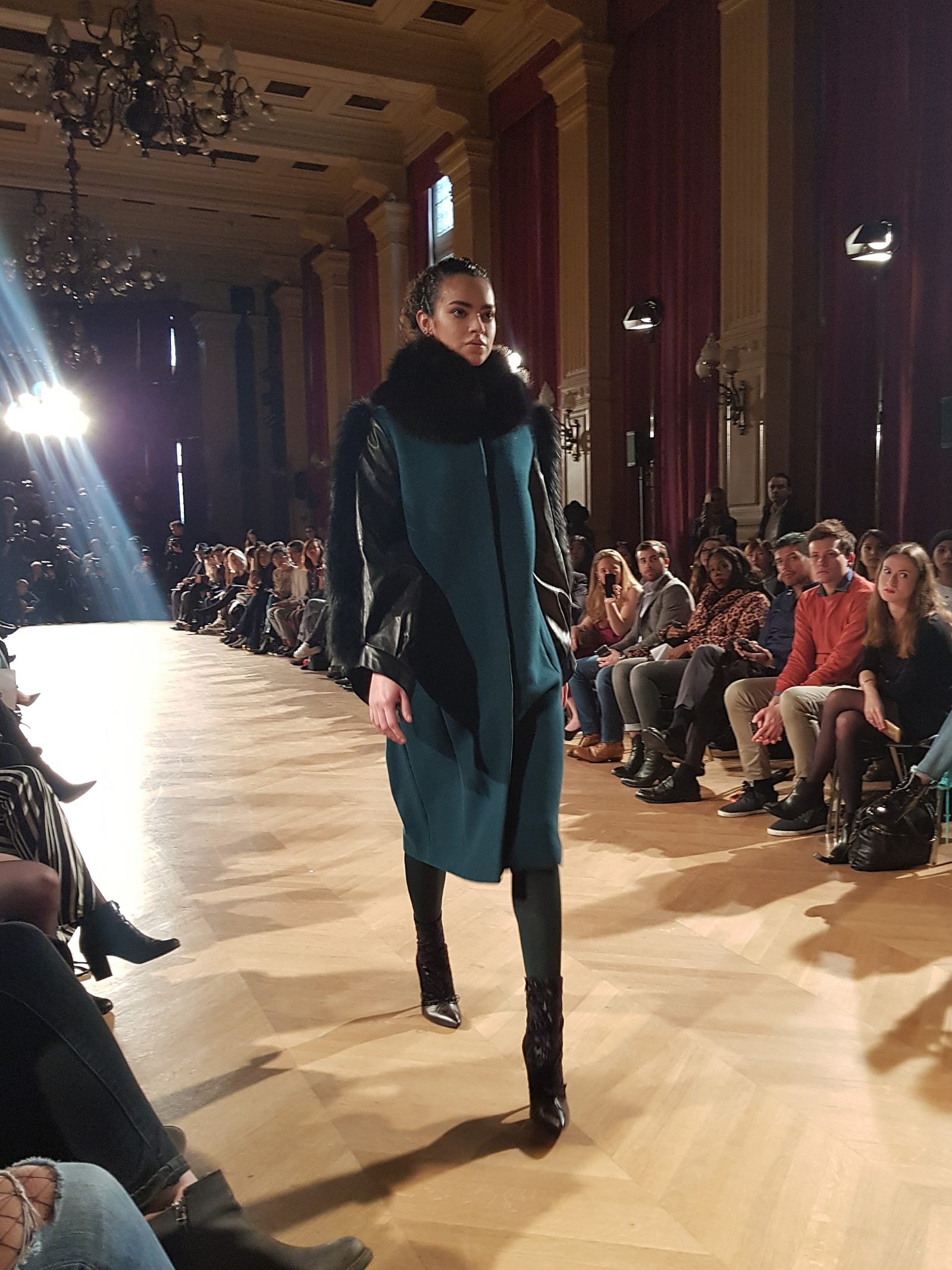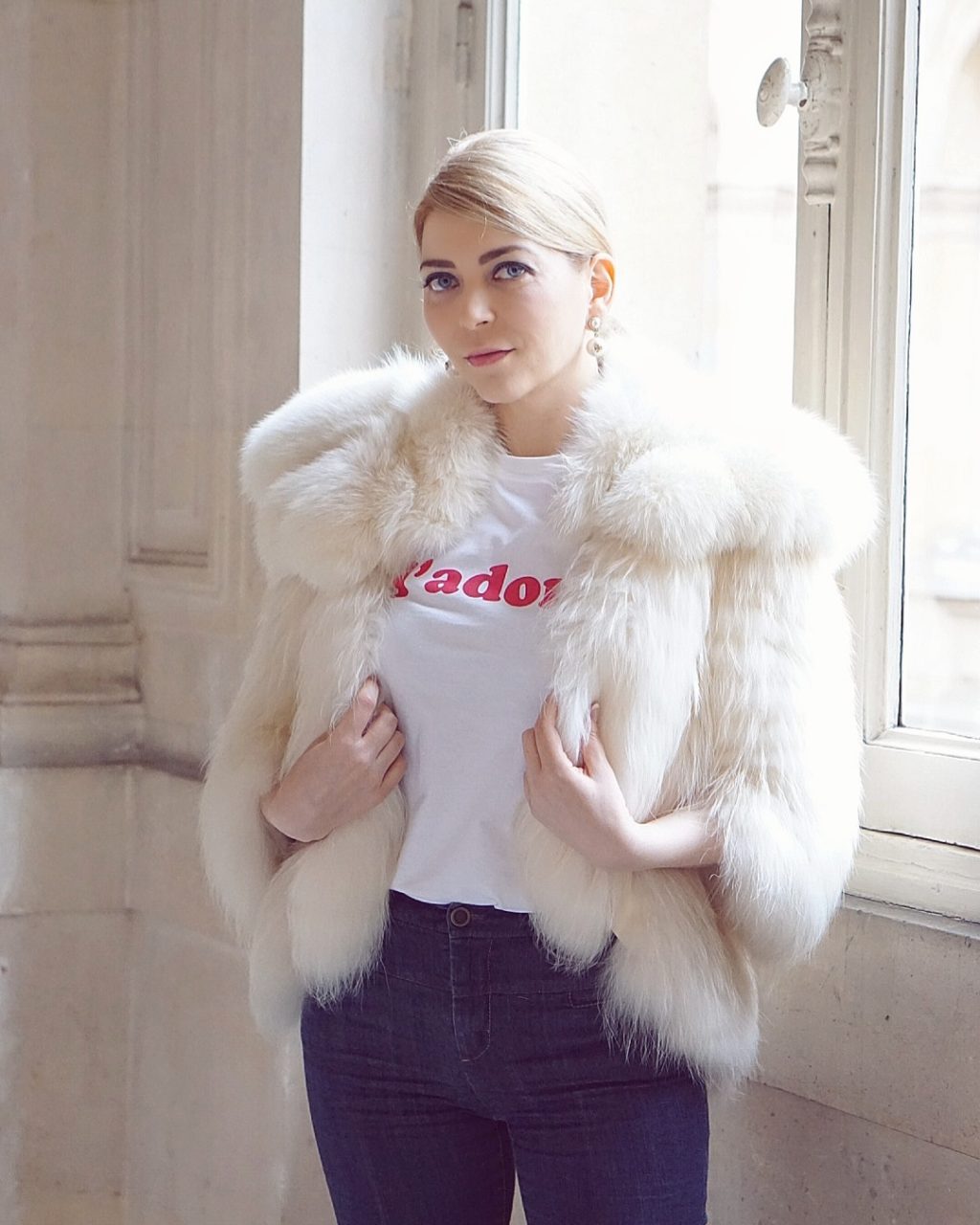 ENGLISH: Fatima Lopes FW 18/19 – #jolimentblogxpfw
The Fatima Lopes FW 18/19 Fashion Show took place in La Mairie Du 4éme in Paris. Fatima Lopes is a highly talented entrepreneur and designer, who created the well-known One Million Dollar Bikini and official suits for the Portuguese football national team. Once again I watched the fashion show from the front row. The collection was fantastic! Lately Fatima Lopes started to design shoes that I personally find amazing. I especially noticed the off-white boots with the half zipper inserts. They look chic and at the same time suitable for everyday use. You can take a closer look at the collection in the video above.
The Fatima Lopes FW 18/19 collection, which emphasizes the femininity of a woman and expresses her strength, is elegant, expressive and has sex appeal. The woman who wears Fatima Lopes clothes is above all self-confident and independent.
This time I could take a look at the collection after the fashion show in the backstage area and try it on. I'm blown away by the Fatima Lopes coats, especially by that white one you can see on me in the photo.
I look forward to the other wonderful collections of Fatima Lopes and with great pleasure follow the further developments and successes of her brand.