Vor zwei Tagen sind wir zurück aus München. "Was?", "Wie?" und "Wieso?" werde ich euch nächste Woche genauer berichten. Die ersten Eindrücke meiner Reise könnt ihr bereits auf meinem Instagram Blog ansehen. Als wir in Hamburg eingetroffen sind, war es nicht nur relativ kalt, sondern auch niederschlagsreich, daher habe ich für euch ein passendes Outfit zu diesem Wetter. Bei einem kleinen Spaziergang an einem kühlen, herbstlichen und regnerischen Tag sind eine leichte Duvetica Daunenjacke und Ralph Lauren Gummistiefel die perfekten Begleiter, die euch die unangenehme, durchdringende Regen- und Pfützennässe vergessen lassen. Die Mini Box Bag von Nina Moniz da Maia ist einfach süß und schmückt das bequeme Outfit und lässt es nicht langweilig erscheinen.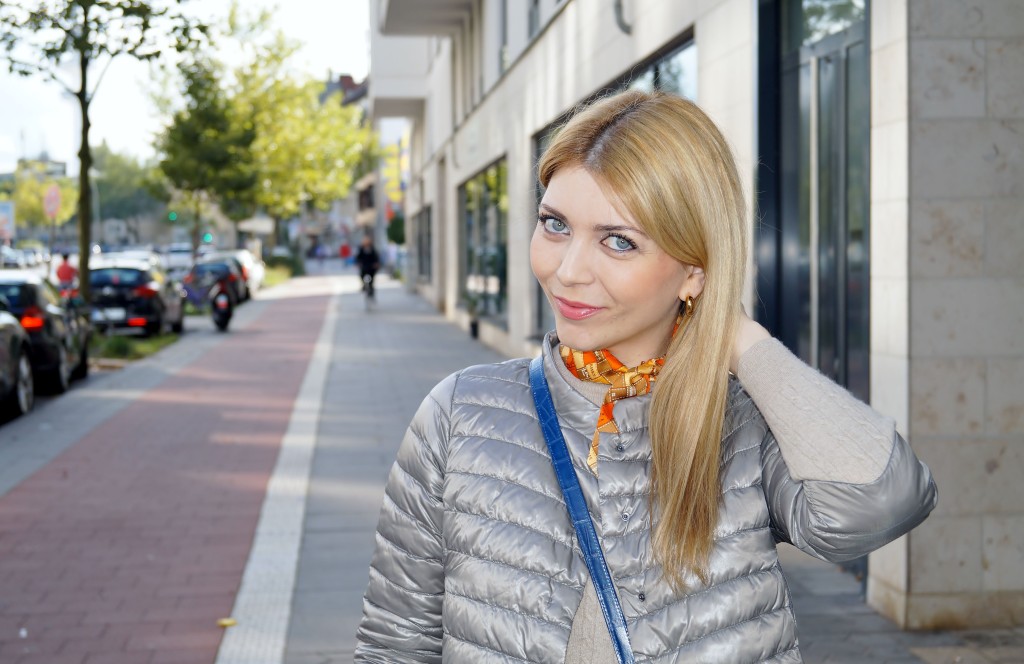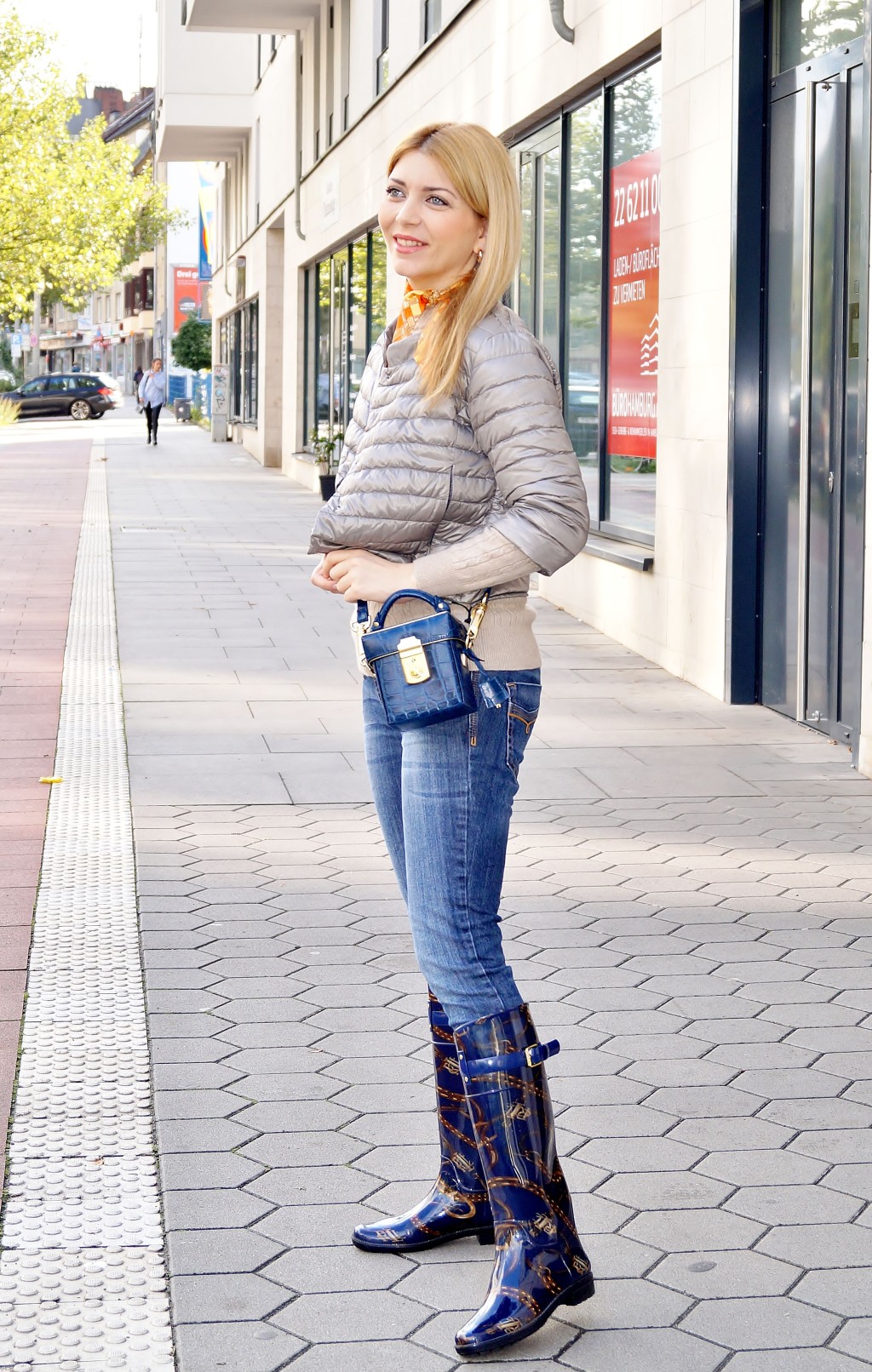 Hermès Twilly, Duvetica Daunenjacke, Ralph Lauren Gummistiefel, Peter Scott Cashmere Pullover, Mango slim fit Jeans, Nina Moniz da Maia Mini Box Bag
ENGLISH:

Light

Down Jacket

,

Mini

Box

Bag &

Rubber Boots
Two days ago, we come back from Munich. "What?", "How?" and "Why?" I'll tell you in more detail next week. The first impressions of my journey you can already see on my Instagram blog. As we arrived in Hamburg, it was not just relatively cold, but also rainy, so I have a suitable outfit for you for such weather.
During a little walk in a cool, autumnal and rainy day, a light Duvetica down jacket and Ralph Lauren wellies are the perfect companions that let you forget the unpleasant rain and puddles. The Mini Box Bag by Nina Moniz da Maia is so cute and adorns the comfortable outfit, as well as it does not let the whole outfit look boring.