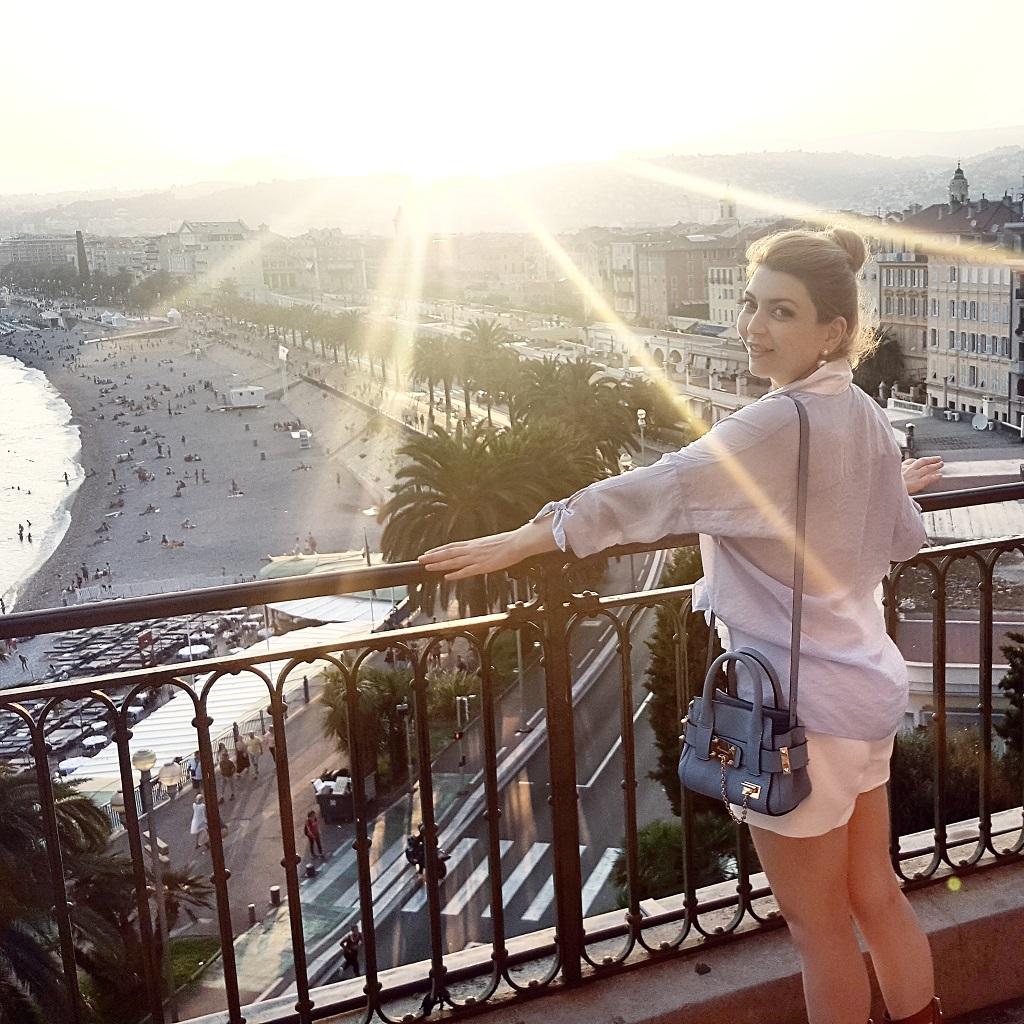 Ich wollte schon immer an die Côte d'Azur. Irgendwie führten meine Wege bisher stets woanderes hin. Nun endlich haben Thorsten und ich es endlich geschafft, unsere Reise dahin zu realisieren. Wir haben ein Apartement im Stadtteil Le Port von Nice gebucht. Für uns war dies eine perfekte Lage, um sich mehr unter die Franzosen zu mischen, sowie echten französischen Flair zu spüren und am schnellsten zu geplanten Besichtigungsorten zukommen.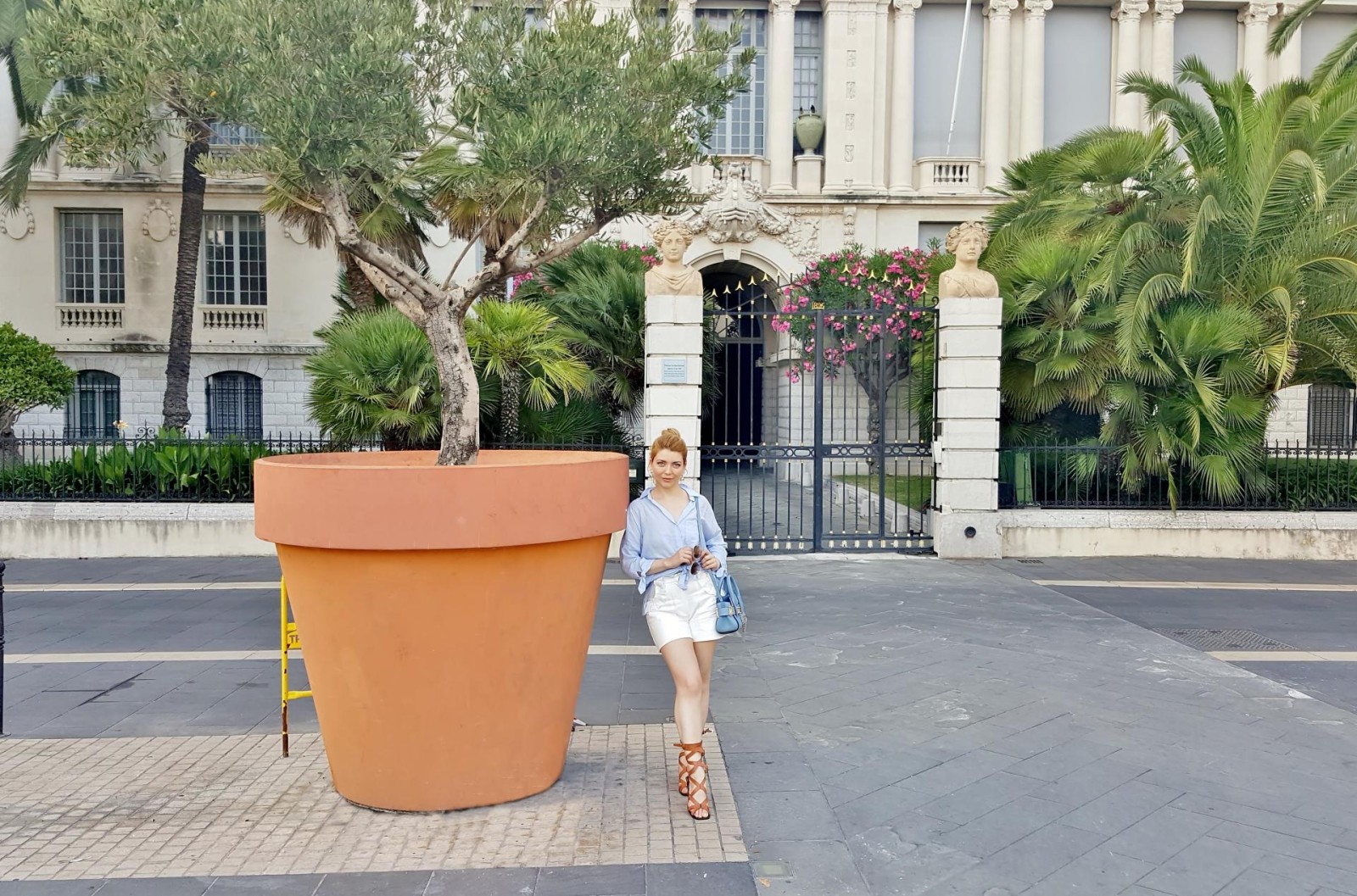 Der Urlaub war fantastisch, abgesehen davon, dass unsere Fotokamera mit tollen Bildern gestohlen wurde. Um die Kamera ist es weniger schade als um die schönen Bilder, die wir gemacht haben. Aber wie man sagt: "Alles was geschieht, geschieht zum Besten!", so gibt es jetzt einen Grund, sich eine bessere Kamera anzuschaffen. Und immerhin habe ich zum Glück noch die Smartphone Fotos.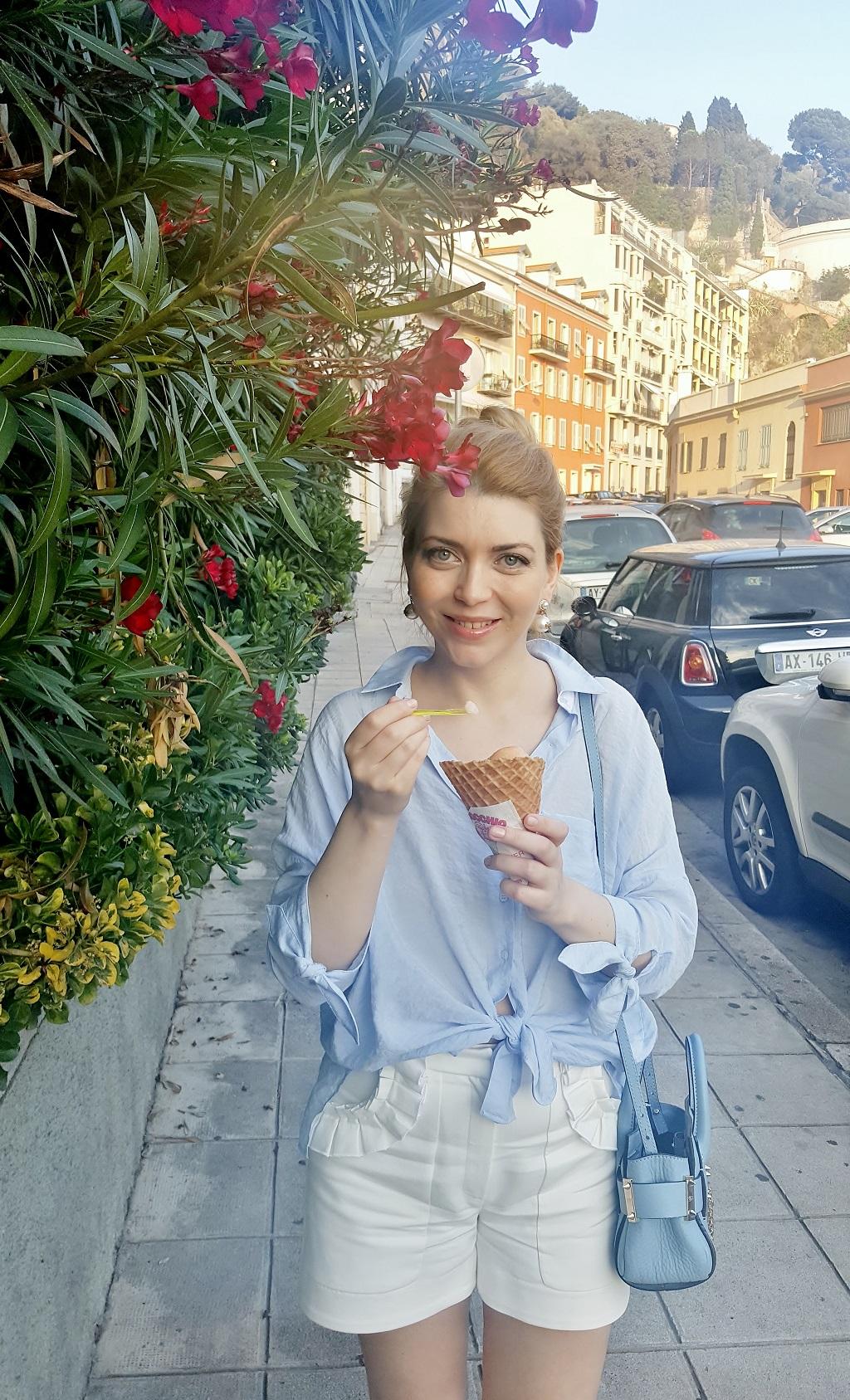 Was die Sehenswürdigkeiten in Nice betrifft, hatten wir nur Zeit für die Promenade des Arts, die Promenade des Anglais, ein paar Restaurants und Colline du Château. Zur Colline du Château, bekannt als der schönste Aussichtspunkt von Nizza, führen sehr viele Treppen hoch hinaus, aber es lohnt sich, sie zu besteigern, da man einen traumhaften Ausblick über die Stadt bekommt und großartig den Sonnenuntergang geniessen kann. Mehr von Nice zu sehen haben wir zeitlich nicht geschafft, da wir einen sehr intensiven Besichtigungs- und Terminplan hatten.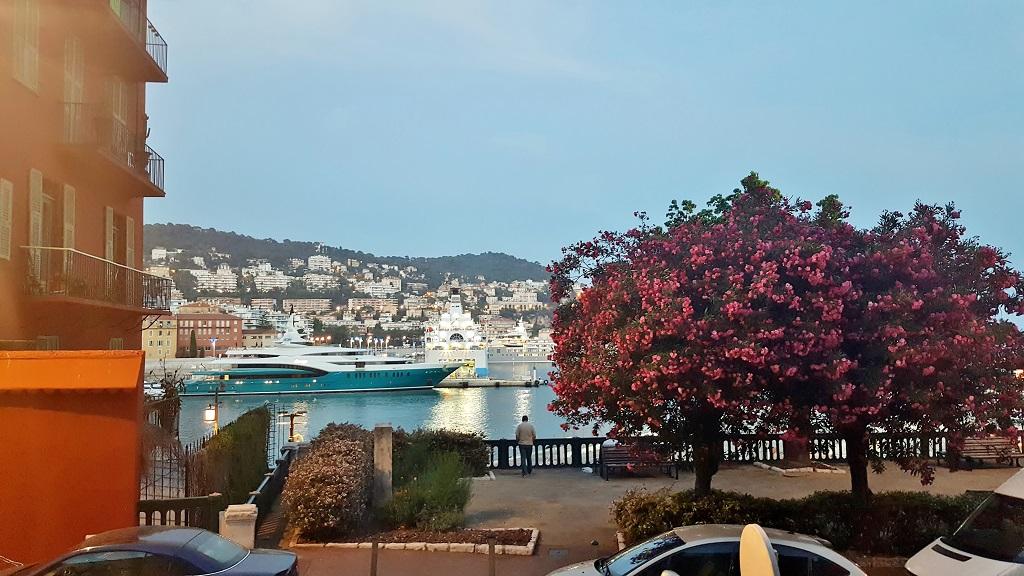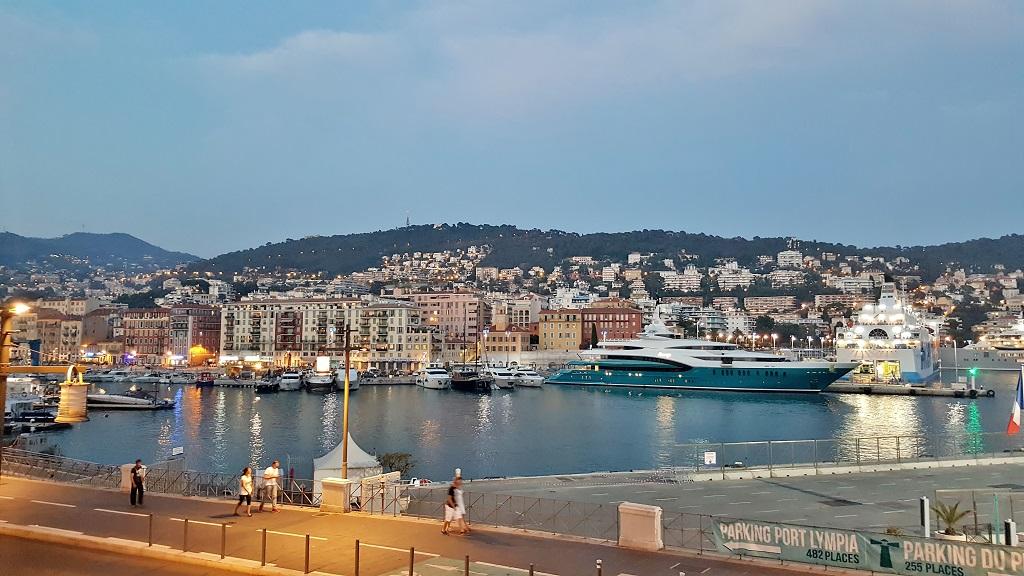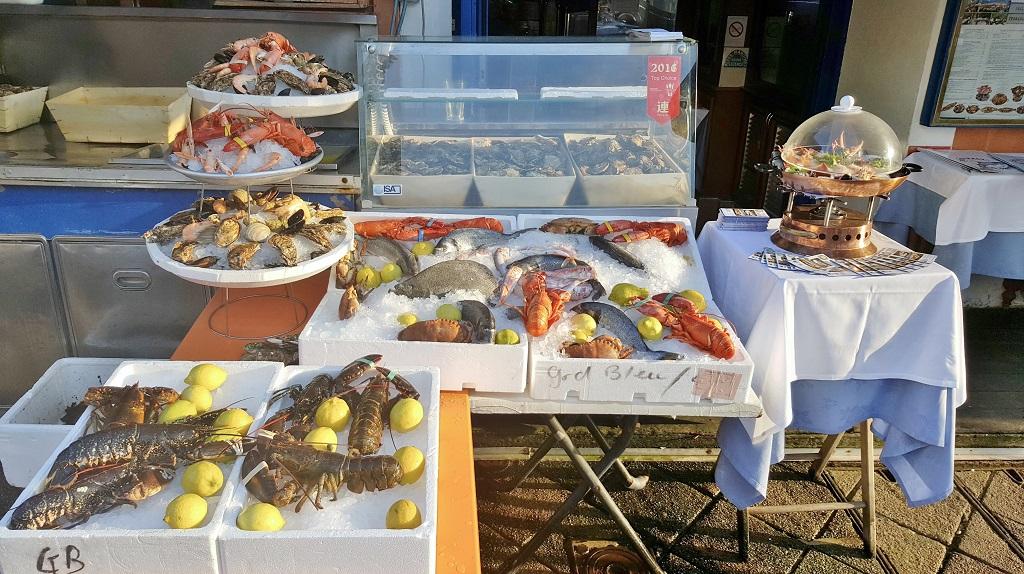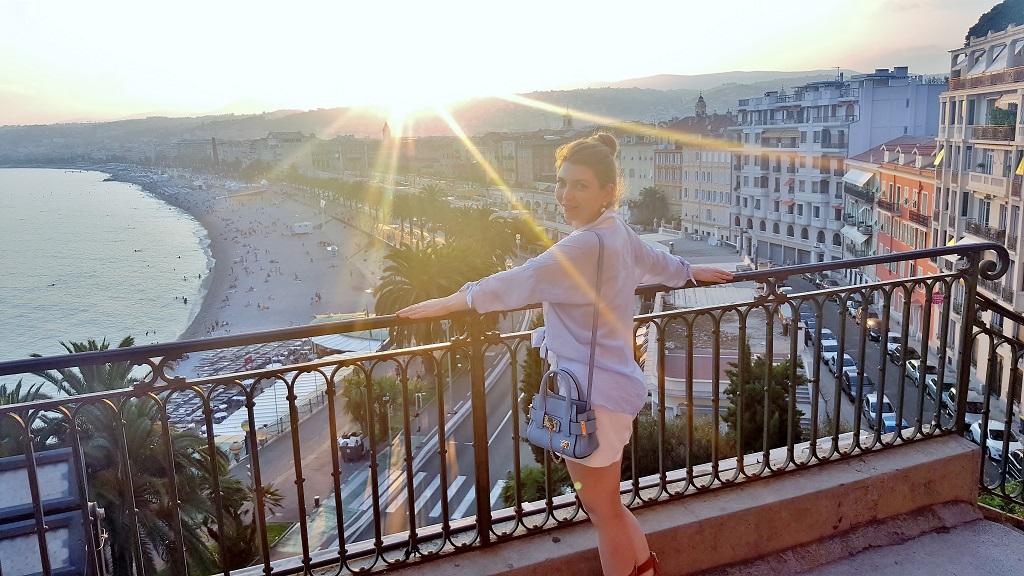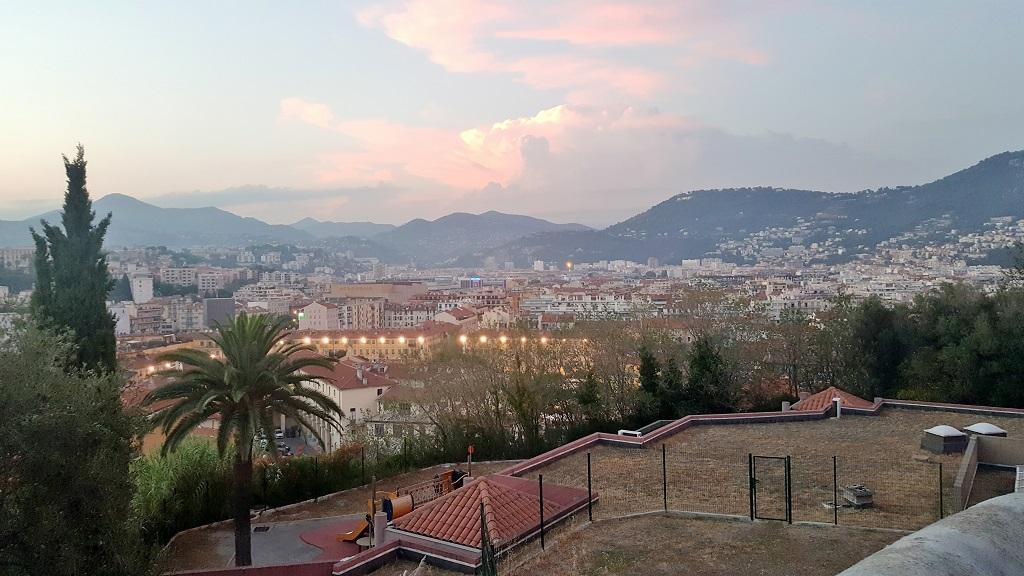 Im Grunde ist es stets lohnenswert, die Touristenplätze zu besichtigen, allerdings würde ich die Essensmöglichkeiten dort vermeiden. Wir haben aber einige tolle Restaurants gefunden, die bei den Einheimischen beliebt sind, über die ich euch in meinem nächsten Post "Eat Like a Local in Nice" hier erzähle.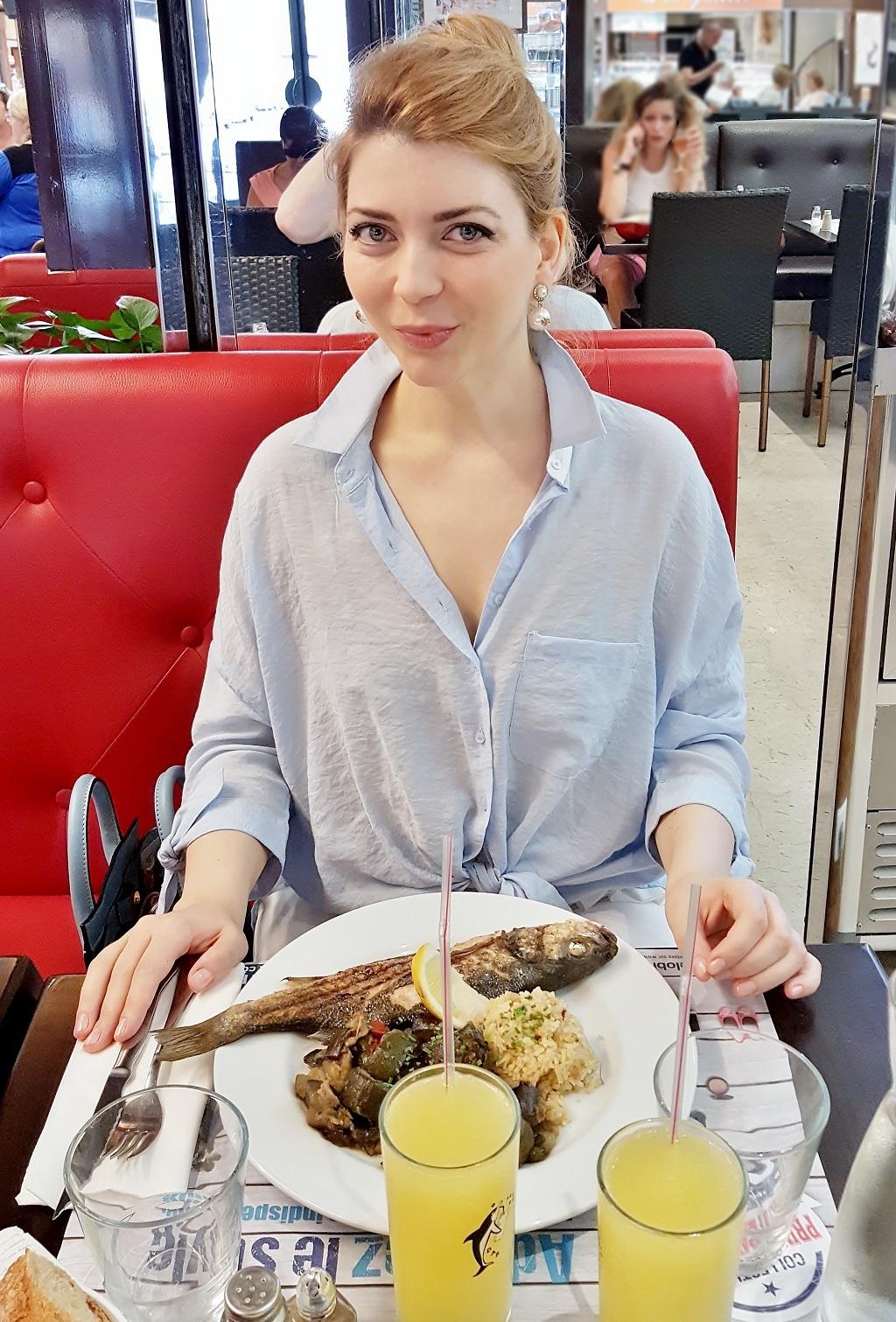 Und kurz was den Strand angeht: er besteht aus Steinen. Ich persönlich bin von solchen Stränden nicht begeistert, da die Steine ganz schön in die Füße drücken – kein Vergnügen :)! Dafür gibt es Cannes und St. Tropez mit den empfehlenswerten Sandstränden.
Zara Bluse, Paul & Joe Shorts, Dsquared2 Tasche, Eight Sandalen, Tory Burch Ohrringe, Céline Paris Sonnenbrille
ENGLISH: First Impressions of Nice
I always wanted to visit the Côte d'Azur. But my ways always led me somewhere else. Now finally Thorsten and I have realized our journey there. We booked an apartment in the district Le Port of Nice. For us it was a perfect location to mingle more among the French to feel a real French flair and to arrive fastest to planned sightseeing places.
The holidays were fantastic, apart from the fact that our camera with great pictures was stolen. It is less about the camera than the beautiful pictures that we've made. But as they say: "Everything that happens, happens for the best", now there is a reason to buy a better camera. And after all, I fortunately still have my smartphone pictures.
As for the attractions in Nice, we had time only for the Promenade des Arts, the Promenade des Anglais, a few restaurants and Colline du Château. For the Colline du Château, known as the most beautiful view point of Nice, you have to climb high up a lot of stairs, but it is worth to do, because you get a fantastic view over the city and can enjoy a magic sunset. We haven't managed to see more in Nice, because we had a very intensive sightseeing schedule.
Basically the tourist places are worth to visit, but the food options I would avoid there. However we have found some great restaurants that are popular by the locals, which I tell you in my next post "Eat Like a Local in Nice" here.
And shortly as regards to the beach, it consists of stones. Personally I am not thrilled of such beaches, since the stones hurt the feet – no fun :)! There are Cannes and St. Tropez with the recommended sand beaches.