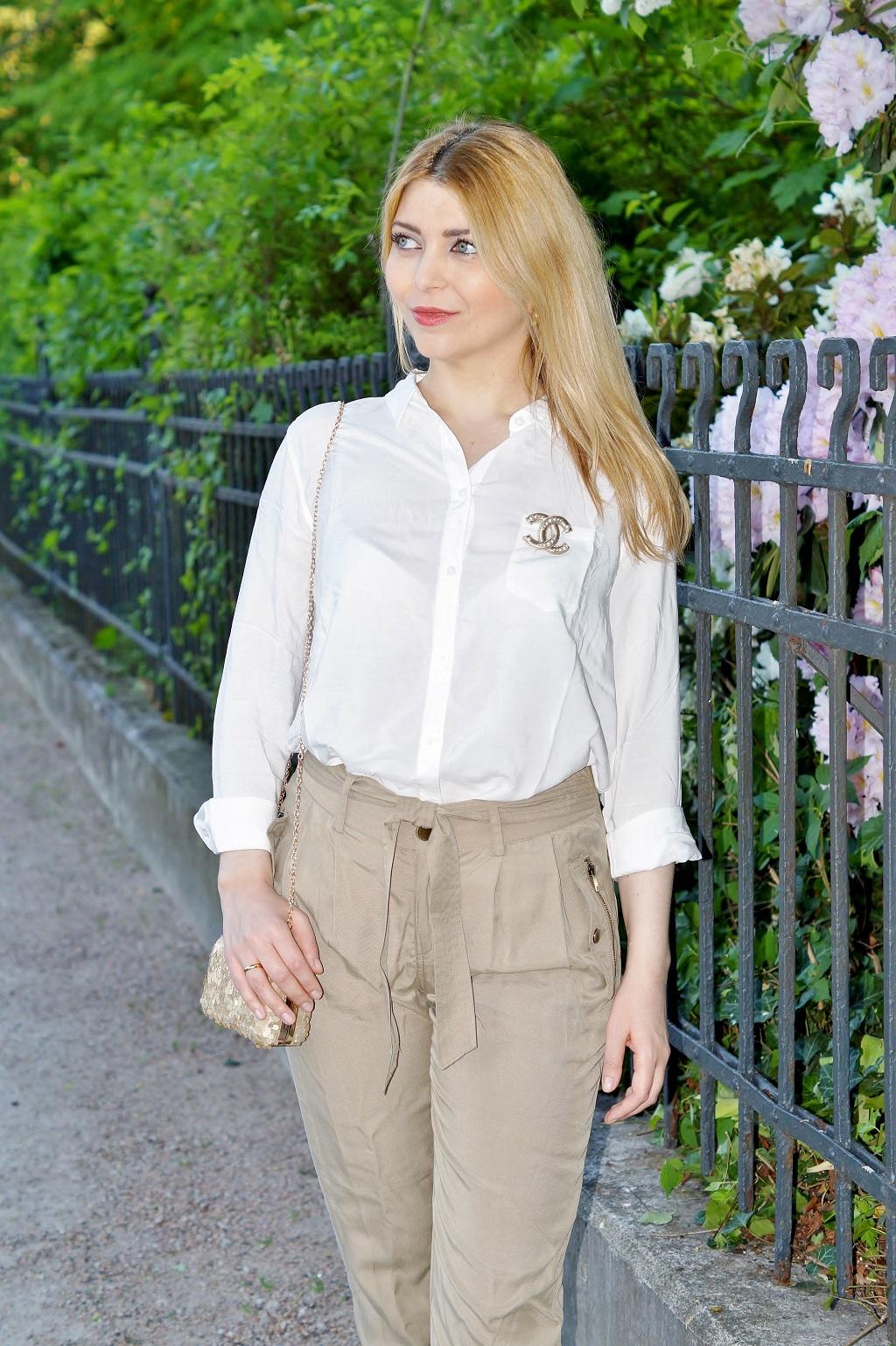 Der Utility Style bedeutet praktisch, bequem, robust, langlebig und zweckmäßig. Von der praktischen Arbeitskleidung inspiriert wurde dieser Stil von den Fashiondesignern neu interpretiert und von Fashionistas geschickt in Szene gesetzt. Wenn ihr einen entspannten Ausflug durch die Stadt unternehmen möchtet, ist dieses Outfit mit einer Morgan Hose und einem Lee Hemd perfekt dafür geeignet. Mit Highlights, wie einer Chanel Brosche und einer Pailletten Clutch, habe ich meinem Routine-Outfit einen Glamourfaktor erteilt und es für einen Wochenend-Ausflug ins Café geeignet gemacht. Somit bietet mein Utility Style sowohl einen hübschen Anblick mit individuellen Details als auch eine praktische Funktionalität. Wie findet ihr das?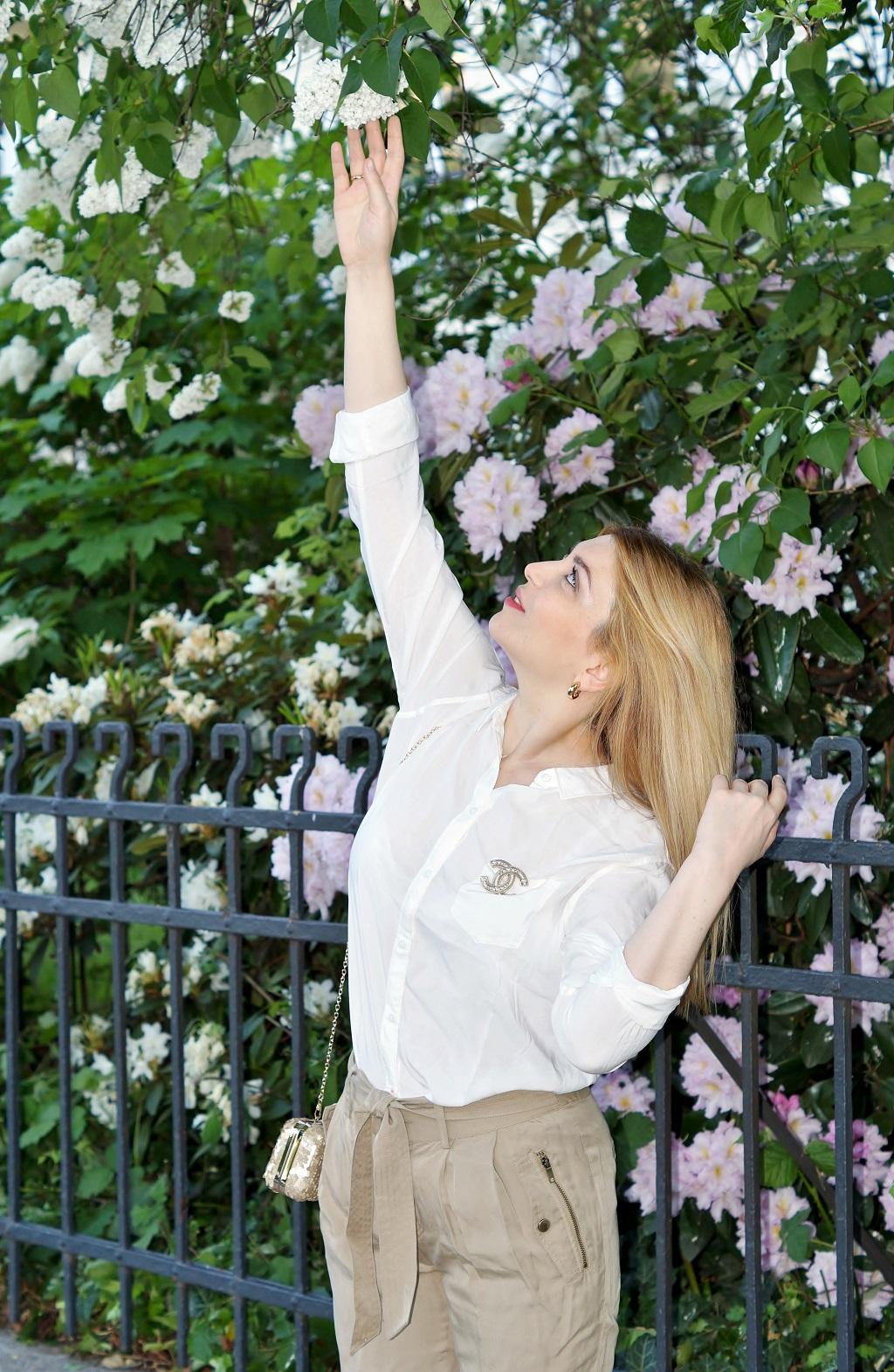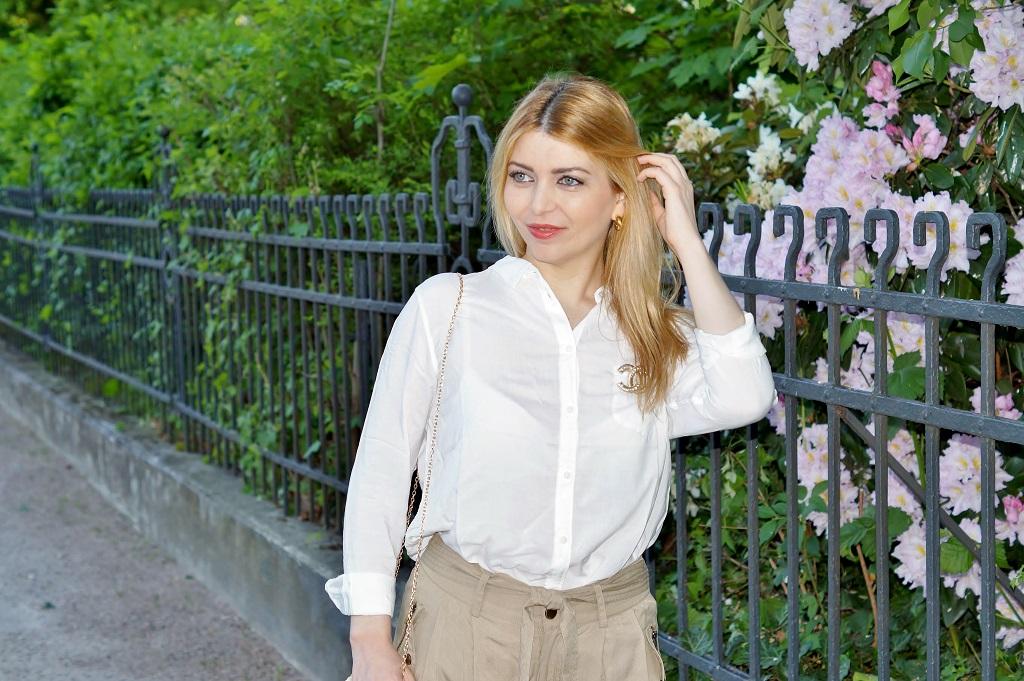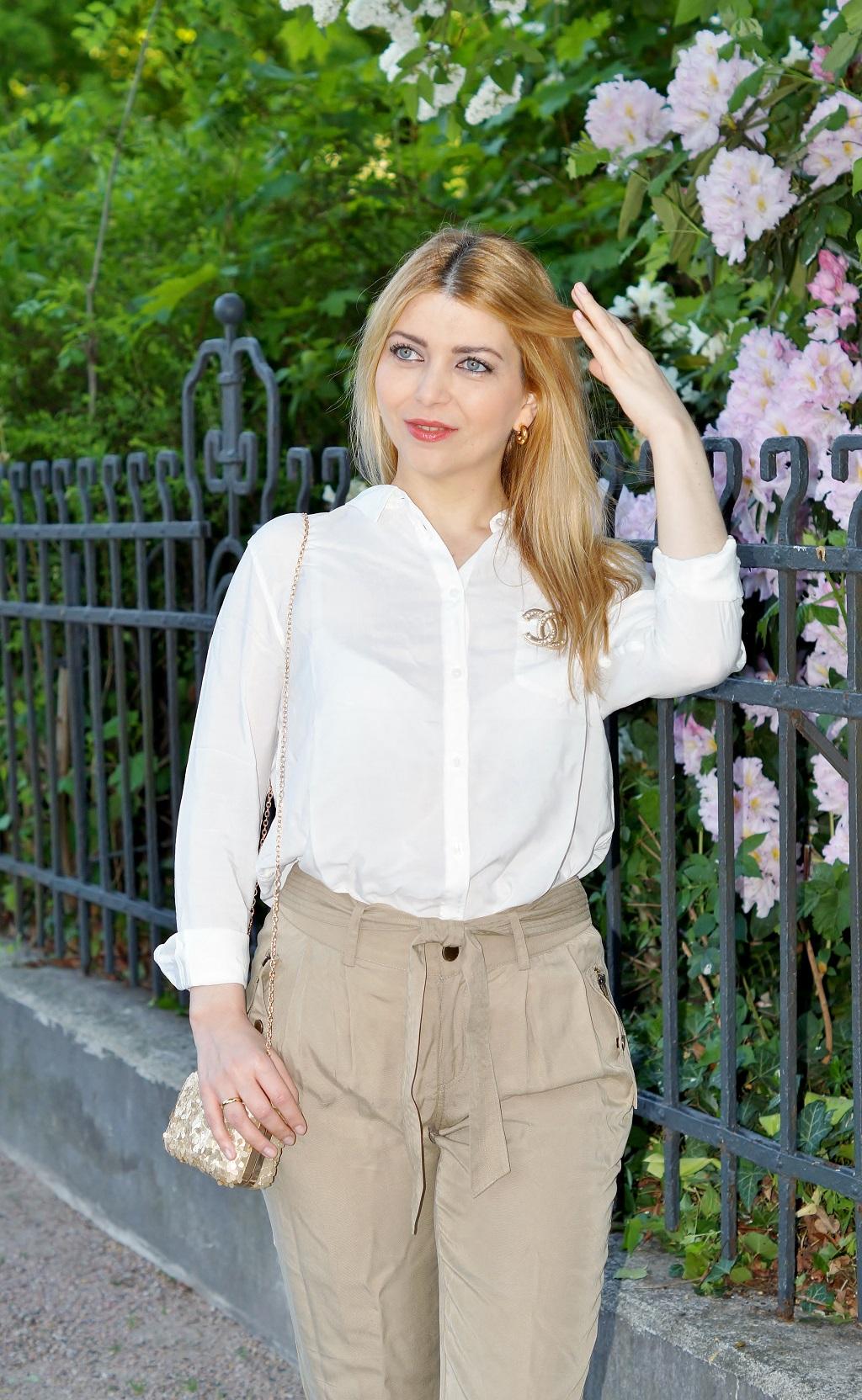 Morgan Stoffhose, Lee Hemdbluse, sweet deluxe Clutch, Chanel Brosche, Macarena Espadrilles
ENGLISH: Utility

Style

: P

ants

&

S

hirt
Utility Style is practical, comfortable, robust, durable and functional. This style was inspired by the practical work clothes, reinterpreted by the fashion designers and put beautiful into scene by fashionistas. If you want to take a relaxing trip through the city, this outfit with Morgan pants and Lee shirt is perfect for such purpose. With highlights such as Chanel brooch and sequin clutch, I gave my routine outfit some glamor factor and made it suitable for a weekend outing into the café. Thus my Utility Style provides both a lovely look with individual details and a practical functionality. How do you like it?